WordPress
Android & iOS

App Builder

Convert WordPress to WordPress Android app with Appmaker. Google PlayStore ready Pure Native WordPress Mobile app.

Create a WordPress app using Appmaker and grow your brand on mobile.

Note: For E-Commerce Functionality on App use WooCommerce App Builder, use this only for Blog/News App

Create WordPress AppPricing


Appmaker has joined the journey with WordPress since its birth. We have build 300+ WordPress apps and served customers all over the planet. Over the years we've worked with hundreds of online businesses and helped them with branding.
Create App
WordPress App builder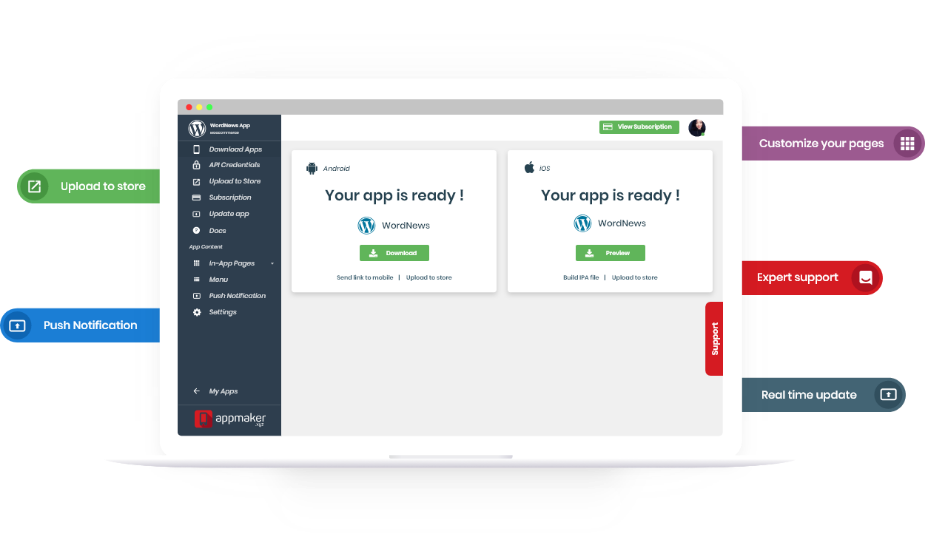 Empower Your WordPress App
Top Features of WordPress Mobile App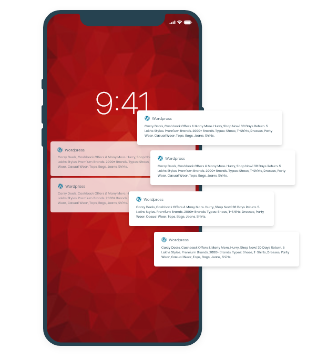 Unlimited
Push Notification
We let you send unlimited push notifications from your app. Get your users notified whenever you want in real-time.
Customize notifications easily
Take users to the exact page you want them to be in.
Increase click rates and views.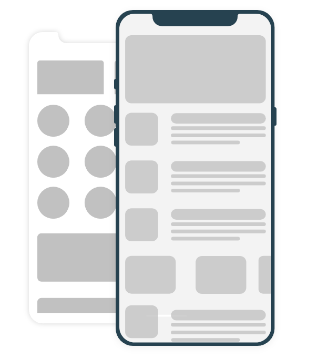 Unlimited
articles and posts
Make your app content rich with countless articles and documentation.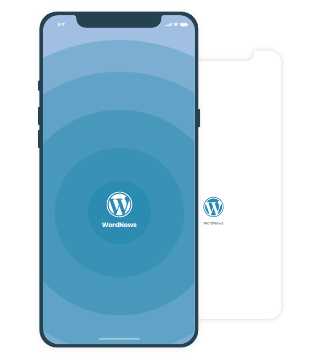 Splash
Screen
A splash screen is the first experience with your WordPress app.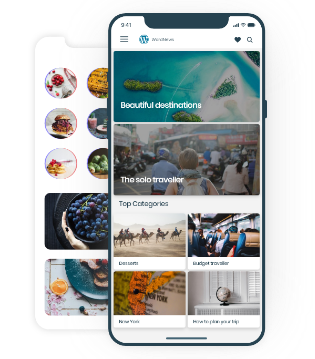 WordPress Category pages
Integrate Categories from the WordPress site to app
Add unlimited categories.
Set featured image for each category.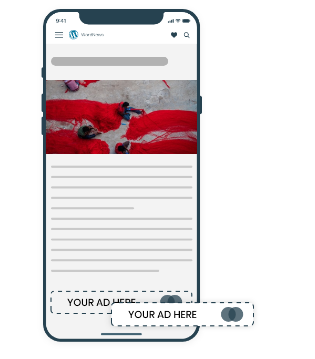 Integrated
with AdMob Ads
Want to earn some more? We help you monetize your mobile app with AdMob integration — display In-app Ads from other advertisers.
Deliver a seamless experience.
Gain actionable insights.
Control Ad formats.
Increase revenue and engagement.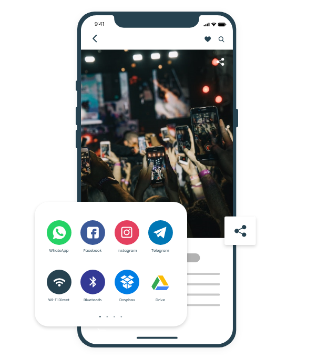 Best
Social Sharing
Social sharing does a great job of acquiring new customers and increase your apps social presence.
Beautiful share button.
Easy to understand and use.
Have control over what users share.
Acquire more customers.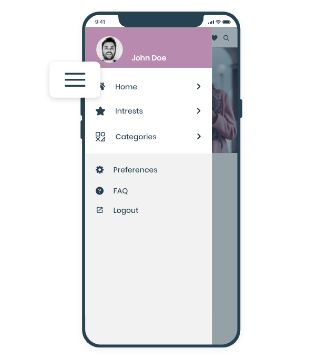 Navigation
Menu
An excellent menu bar for your WordPress android app is provided by us.
An icon for each element within the navigation bar.
Add drawer image.
Responsive designs.
Easily customizable.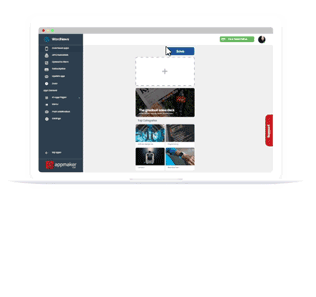 Real-Time
App changes
Make changes to app instantaneously with dashboard. The changes are reflected on the app in realtime.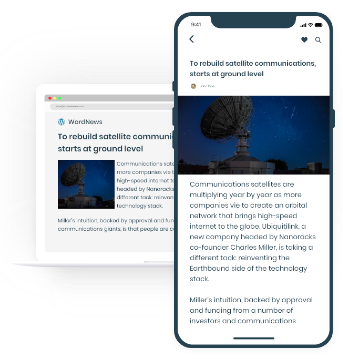 News/Blog website to
Native app
Turn your news/blog websites into WordPress native mobile app with Appmaker.
Automatic updates enabled.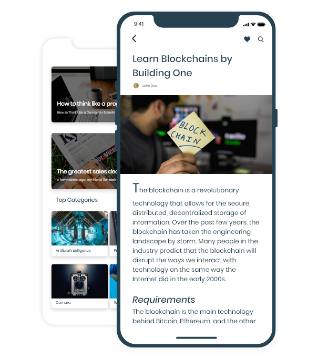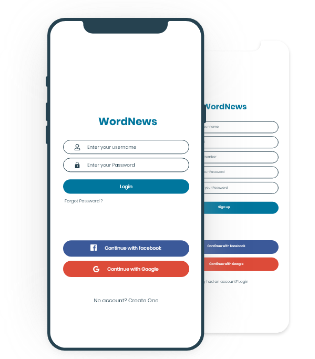 Social
Login
We provide Google and Facebook logins to ease login and registration procedure.
Faster registration.
Get valid information.
Less failed logins.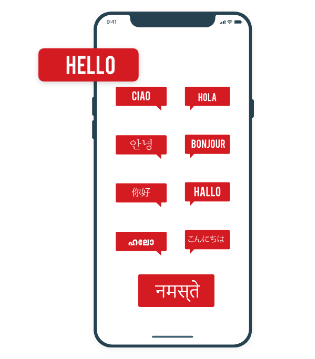 Multilingual
apps
We provide a great way to translate your WordPress native mobile app to other languages.
Avoid double entendre.
Easily switch among languages.
RTL support.
Arabic, Urdu, Hebrew, Persian.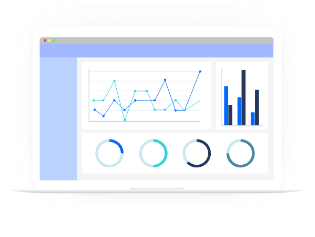 App
analytics
Get insights about behavior and app statistics on the app usage.
Business Analytics
Predictions
Push notification analytics
Monitor users activity
Fully Automated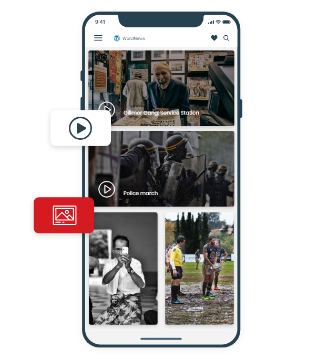 Videos and
images
Showcase your images and videos within the WordPress mobile app.
Some of our advanced features we work with premium clients
WordPress Mobile App

A/B Testing
Design native App according to what grabs users attention the most. Deploy multiple versions to find the winning one. (Available on Enterprise)


WordPress App builder for Android/iOS
Launch Android App and iOS Mobile app forefront of your WordPress Blog or New site.

100% native mobile app

Apps( Both Android & iOS) provided by us is pure native, assuring quality and performance throughout experience.


User-Friendly Theme and designs

We present world-class customizable WordPress app themes just for your WordPress mobile app. Get your app just as you dreamed.

Tablet friendly Apps

WordPress app made on Appmaker is Mobile and Tablet friendly. It supports screens of various size.

Custom App

If you need custom features and integrations that's unique to your WordPress site, you are in the right place!