WooCommerce Android & iOS App
Convert WooCommerce to Android app and iOS app with us. Google PlayStore and AppStore ready Native WooCommerce Mobile app.

Create WooCommerce native app using Appmaker and boost your sales.

Create Now
Watch video
As seen on


Celebrating 5+ years in building 600+ WooCommerce native app with high performance accomplished with high ROI, progressive sales and taking the brand to a global level. If you look for Quality and Performance in WooCommerce apps, Book a demo with us!
Manage your app seamlessly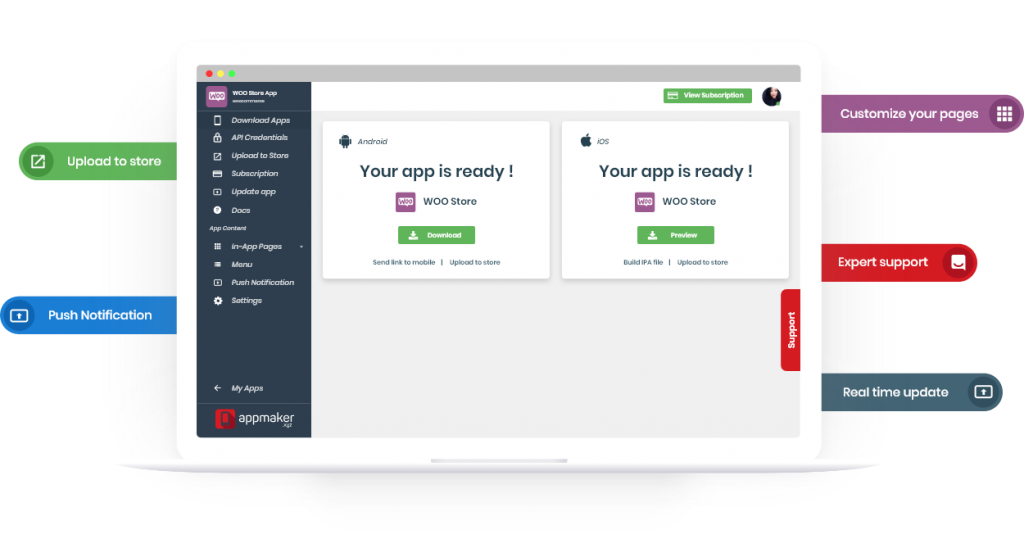 Top features of Native App we provide (Applicable for both Android & iOS)
Top Features for WooCommerce App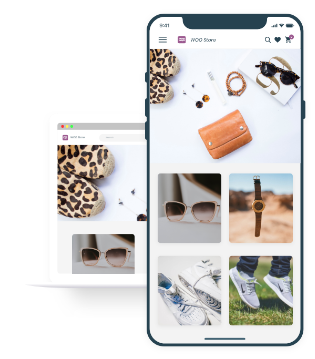 WooCommerce App compatible with your
WooCommerce store
Make your Native app content rich with unlimited products and functionalities. Native apps we provide are compatible with your WooCommerce store.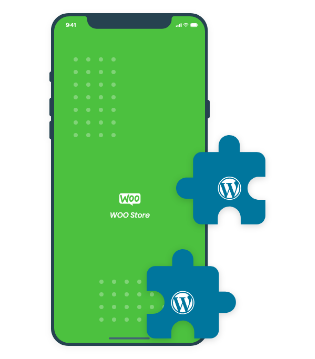 Integrated with all
WooCommerce Plugins
Our platform doesn't stop you from your favorite plugins. We have integrated 1000's of plugins with our platform. Visit here for complete list of supported plugins.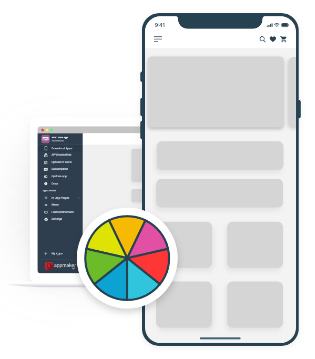 Compatible with Any WordPress
Themes
Be it any WordPress theme on your WooCommerce store, you can choose the same branding as that of the website for the app.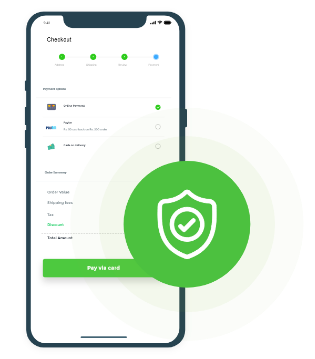 Secured
Payment Gateway
Integrated with the most trusted and secured payment gateways, on every Android and iOS app, We let your customer's shop tension free. Choose multiple payment gateway for your customers and be a part of delivering the real shopping experience.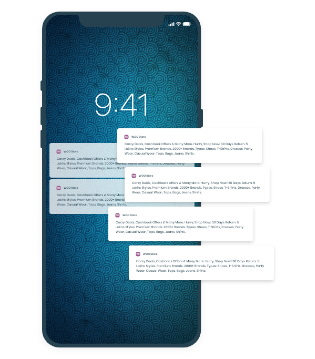 Unlimited
Push Notifications
Send personalized push notifications and level up users experience. In a blink, reach all your customers with a single notification.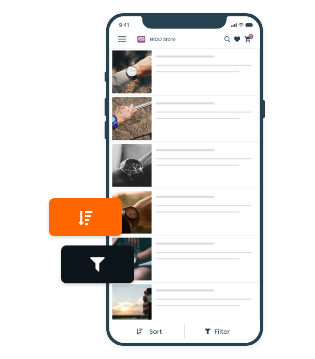 Product
Filtering and Sorting
With your App, your customers can choose the users filter and sort out the products. Filter by color, brand, size, categories, tags, and all the attributes of a product.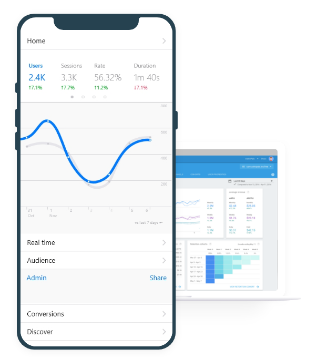 Firebase (Google) and Facebook
App Analytics
We make it easier to integrate with Firebase and Facebook App Analytics, which not only give user behavior but also make conversion intended predictions.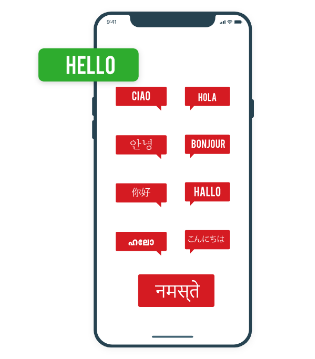 Multilingual
Apps
Building a multilingual app is an amenity for accomplishing international customers. Non-English speakers can easily understand the app content which helps in customer acquisition and retention of app users.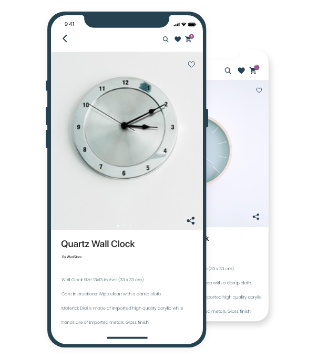 Product catalog mode inbuilt
Create your product catalog mobile app for your e-commerce store.
The Product Catalog App is a simple app that shows images in a gallery mode.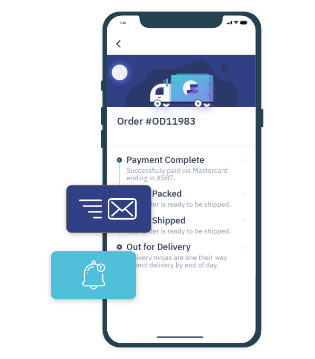 Order
Tracking
Order updates (ex- Payment complete, Out for Delivery, Delivery Completed) will now be visible for your app users using Push Notifications. Thus your customers won't need to worry about order deliveries.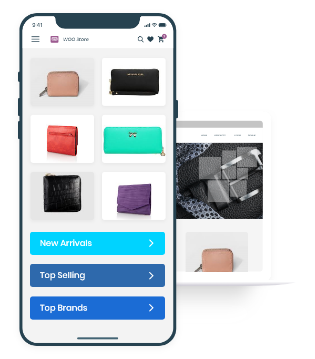 A new product
in your store?
All the products that are added to the website are automatically added to the app. We have it all connected with your WooCommerce website.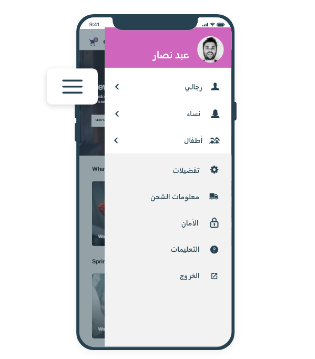 RTL (Right to Left)
Support
We build apps with RTL support(Useful for stores in Middle-East countries). Easy integration with current Multilanguage plugins such as WPML and Polylang.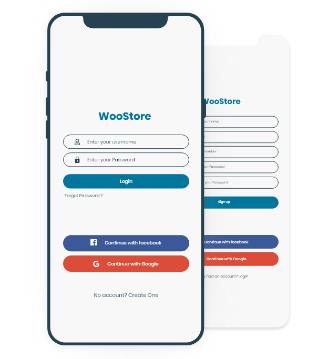 Social
Login
Now your customers can log in seamlessly with social logins. Allow your customers to authenticate without filling long forms easily. With Social logins, get access to users public profile.
Some of our advanced features we work with premium clients
WooCommerce App Summary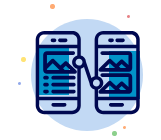 A/B Testing
Design native App according to what grabs customers attention the most. Deploy multiple versions to find the winning one. (Available on Enterprise)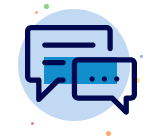 Live Chat
Chat with customers purchasing products from your app. Build trust and clear doubts along with providing five stars rated customer experience.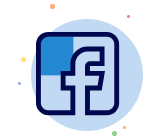 Facebook Targeting
Find and retarget customers who abandoned products in their shopping cart App. (Available on Enterprise)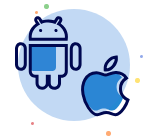 WooCommerce iOS and WooCommerce Android app
Launch Android App and iOS Mobile app forefront of your WooCommerce online store.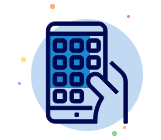 100% Native Apps
Apps( Both Android & iOS) provided by us is pure native, assuring quality and performance throughout customer purchases.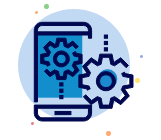 Custom App
If you need custom features and integration that's unique to your WooCommerce store/e-commerce, you are in the right place!