M-commerce – Hitting the target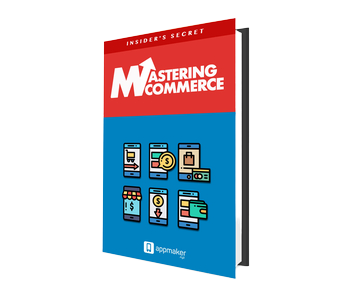 We value your privacy. None of the details supplied will be shared with external parties
It is quite challenging for securing the business through M-Commerce. But once you nail it, there is no turning back. By conducting a proper planning and feasibility study, this can be achieved to its fullest.
Its been a while that online economy has started to transform from E-commerce to M-commerce and this process will continue until another revolutionary invention like smartphones happens.
Smart devices have a vital role in engaging the customers and gaining a better mobile optimization. The multi-language facility in mobile devices is a principal factor in penetrating the wide diversity of the Indian subcontinent. The studies state that the Indian M-commerce market is anticipating to hit 37.96 billion U.S dollars by 2020.
We have been serving around 400+ customers across the globe in the last 3 years. Assisting these customers throughout their M-commerce business has brought us some insights which we like to share with you. A clear differentiation has made among the steps that one will take in their journey with M-commerce. With our experience in this field and adding up extensive research conducted by our growth team.
We bring you all the steps and ideas which you will have to implement while shifting your business from E-commerce to M-commerce.
What others say about us
"These people have a clear idea about what they are doing. Much convenient and cost-effective method to deliver services to our customers. Great support "- Avaskart
"At Order Cookies, we were easily able to port our current web store to an iOS and Android app which has helped keep up with the latest technology of the on the go customer!" – Order cookies.
"The Groot Gadgets App has received over 2000 downloads till now. Push Notification system provided by Appmaker.xyz allowed us to send our offers in real time to our customers and thereby helped us achieve increased purchase targets."- Groot Gadgets
Resources
CREDITS
Written by the Appmaker Growth team.