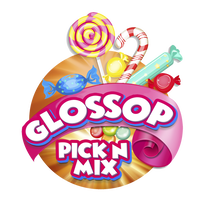 The Success Story of Glossop Pick n Mix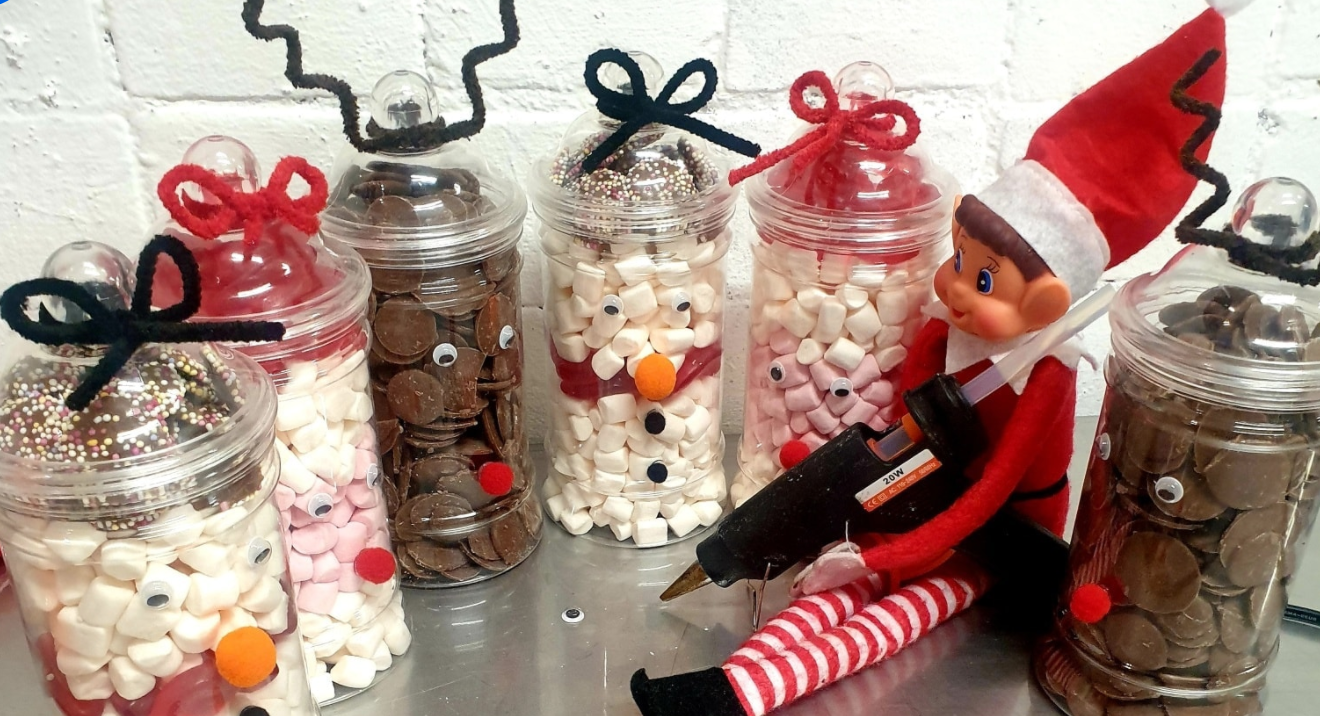 About
A family-run business that specializes in a variety of sweets and treats. They sell a huge range of Pick n Mix sweets, crisps, drinks and treats locally by hand, but also UK wide by post.
Company
Glossop Pick n Mix
Founder
James Brierley & Sarah Taylor
CEO
James Brierley & Sarah Taylor
Here is a true inspirational story of Glossop Pick n Mix – a Sweets shop that started as a weekend engagement and grew into a business that delivers to the whole of the UK, and even further with orders sent to Australia, America and Germany. With confidence, enthusiasm and hard work, James and Sarah have been serving the sweet tooth of people all over the UK and beyond since 2018.
The Concept of Glossop Pick n Mix
James Brierley created Glossop Pick n Mix in 2018, as a part business just to keep his weekends engaged. With a cupboard-size stock and kitchen as his workstation, Glossop started small, offering only mixed boxes of sweets. As the business grew and the demand increased, they had to lookout for a new unit and since then, have continued to build their range massively. James and Sarah soon made a successful team and employed more dedicated staff to keep up with demand. At present, Glossop Pick n Mix stocks over 300 lines, including 150+ 100g bag varieties, 15-20 different Mega Mix varieties, Crisps, Drinks, American sweets, and treats!

Outgrowing their potential in three-months time, Glossop Pick n Mix expanded so quickly over the last 2.5 years with six employees and is looking for bigger premises to accommodate themselves. Started by only delivering locally, Glossop Pick n Mix now ships out to the whole of the UK, and even further to Australia, America & Germany.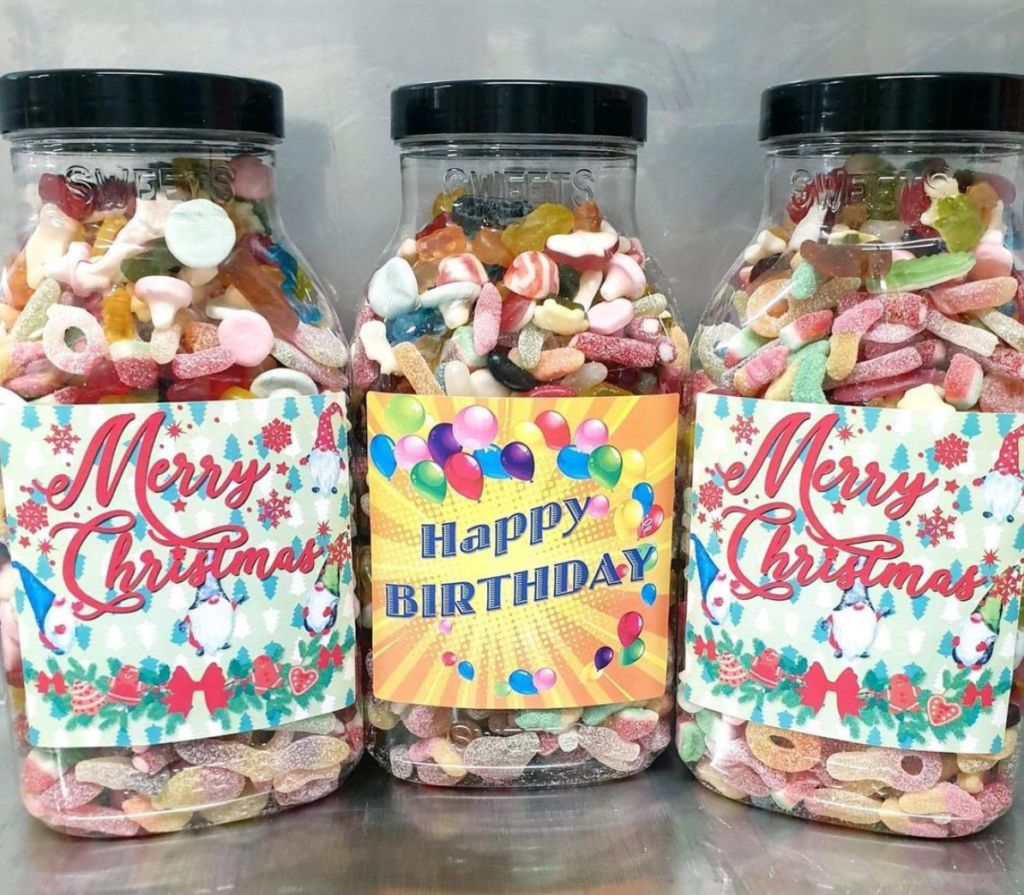 Taking Glossop Pick n Mix to the Next Level with Appmaker
As a part of their growth plan, James and Sarah started an eCommerce website and were welcomed with a surge in demand through their website. After the lockdown, they could gauge where they stand as a business and their growth potential. This inspired them to have an app and offer easy, hassle-free order placement to their customers.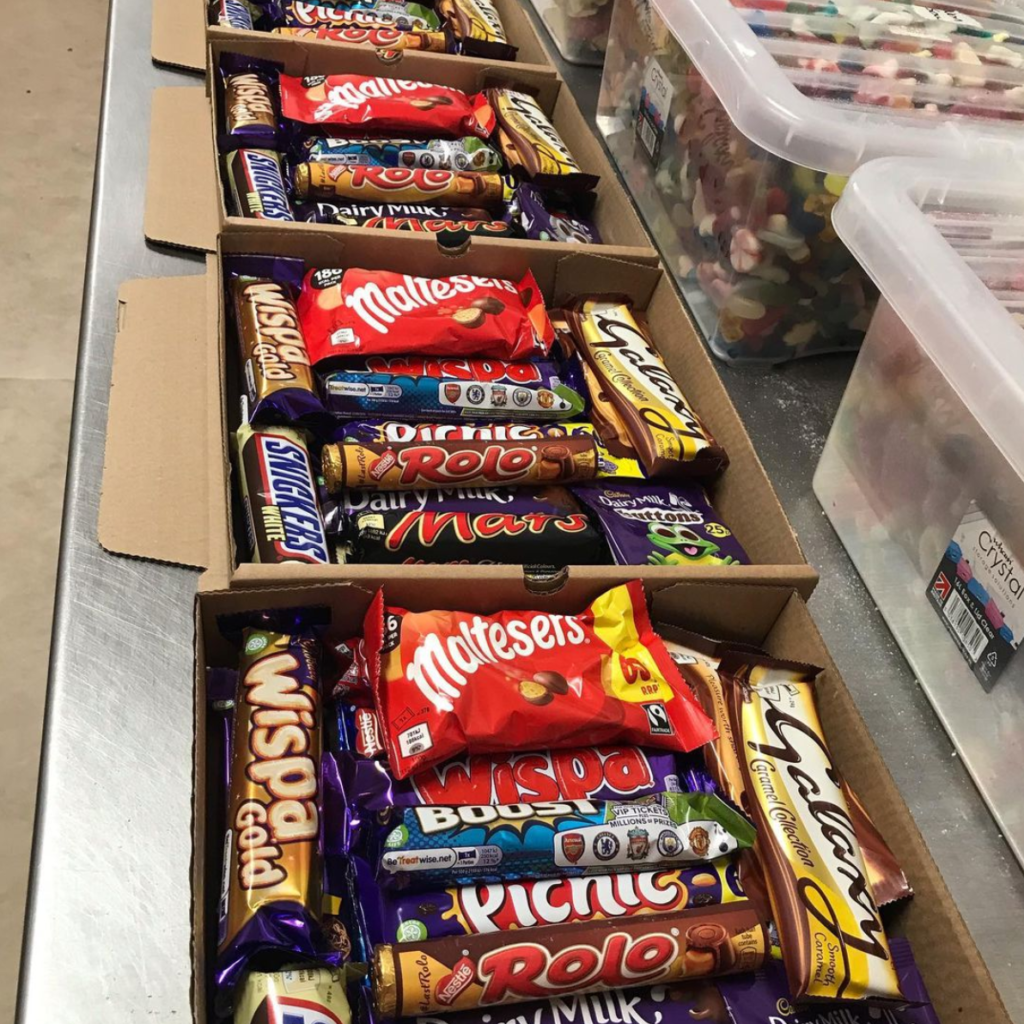 Appmaker: What inspired you to start this company?
I (James) always had dreams of starting a sweet business, but it started when I worked for a company that had no access to snacks of any kind for its employees on breaks. What started as a tuck shop in the company break room, soon expanded to delivering local in the evenings. As the demand grew and the like-minded Sarah joined, Glossop Pick n Mix was born!
Appmaker: What made you decide to build a mobile app for your company?
We always desired to be in touch with their customers and engage them from time to time. To help businesses improve customer interactions, we wanted to have an app but found it was a little expensive for us. Searching through google again looking for a way to convert our website into an app, Appmaker popped up on google. We searched in our Woocommerce plugin options and gave the 14-days trial a go.
It was so simple, a few tweaks needed to be made, but the staff at Appmaker were fantastic and a big help!
Appmaker: Few words about Appmaker and its role in growing your business.
It is still fairly new for us, having only launched it about a month ago, so time will tell!
Having said that, we see that our customers are delighted and prefer to use the app over the website. The app gives us an effective way to keep us in touch with our customers as we can send them a push notification quickly and simply. To our satisfaction, our logo is on their phone's app menu and it feels like we are seen in the palm of our customers hands.
What is more delightful? Our customers love it!
Appmaker: What all features in Appmaker are you using on a daily basis?
Push Notifications.
We always notice an influx of orders when we send our push notifications out, which is way better than a website works. In fact, we now ask our customers to use the app instead and they do, with ease.
Appmaker: What are your plans for the next two years?
With plans to move into bigger premises, we hope to continue to excel our customer expectations.  We are also counting on supplying companies with corporate orders for gifts for their staff. Expanding in terms of team size and geographic presence are also in the pipeline for the coming years.
Appmaker: Any tip or suggestion you would like to share with other store owners or aspiring entrepreneurs?
Keep going! The first few  years of a new business is always tough, but with perseverance  and hard work, you have to put the hours in. The business won't build itself, but the more effort you put into it, the more you'll get out of it in the long run.