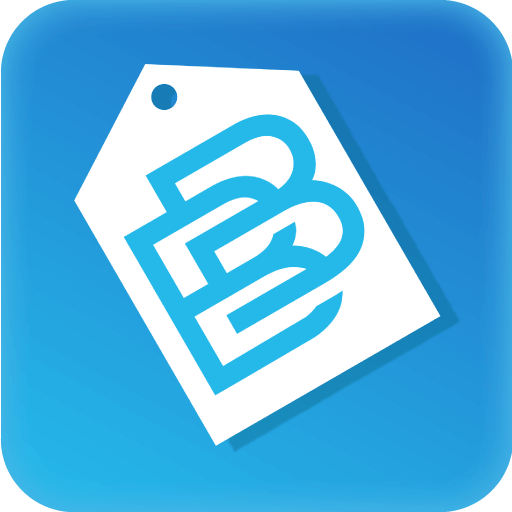 The Success Story of Blue Barrows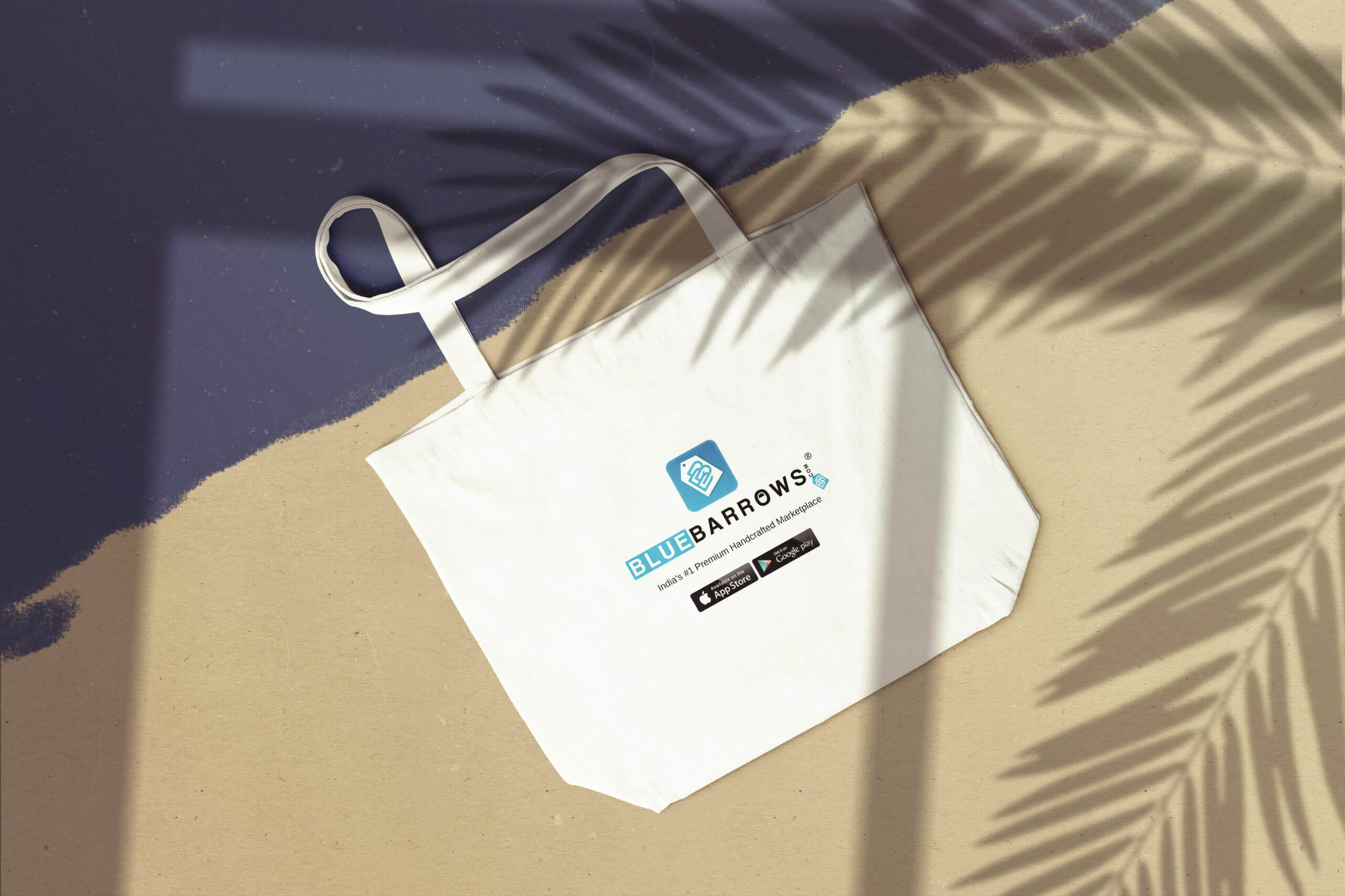 About
Blue Barrows is a curated marketplace and e-commerce platform that allows anyone to easily sell online. Powering over 100,000 online sellers in India.
About
Success is just a thought away if you have a firm determination and the courage to pursue it. This is the success story of a young man who carved his destiny extravagantly with his zestful and dedicated attitude. He discovered the untold story of a crafter behind every corner and every shade of a product. And he gave life to this by paving the opportunity for many crafters to narrate their untold story through their products.
Blue Barrows is a curated marketplace and e-commerce platform that provides the opportunity for people to sell their products easily online. It was founded in 2017 and at present they support over 100,000 online sellers in India. The company aims at making the commerce handmade. Many people do not get the right platform to showcase their creative passions. Blue Barrows opens the door for these people to expose their talent and help them to use this as a source of living. They sell a variety of products which include Home Decor, Accessories, jewellery, Apparel, Crafts, Vintage items, and much more.

Blue Barrows brings to light unique handmade items and enables the customers to discover this. They offer professional end to end service for the sellers, thus helping them to make their crafts accessible to all handmade lovers. They believe that the world needs less of the same and more of the special. This is actually the reason why the company has laddered up their market in this span of time. Their commitment to having a positive social, economic, and environmental influence reflects what makes their store more special.
The Concept of Blue Barrows
Education becomes more valued and meaningful when you use it to light up the life of those in the dark. This persuaded the IIT and IIM graduate Heemang Parmar from Noida to set up an eCommerce marketplace that helps many crafters to sell their handmade products. Heemang always had a chiselled view of his goal which he achieved by his sharp mind and determined vision. He knew the struggle behind every work. This is the reason why he never wanted the hard work and dedication of people to go unrecognized. He believes that if you have the artistic skills, then you deserve the platform to showcase it to those Handmade lovers who actually understand the effort and value of your products and thereby helping them to make an earning.

Heemang focuses on products with high quality and unique craftsmanship. He ensures that customers get the best quality and exclusive designs. So in search of this, he has travelled throughout the world to explore unique varieties and bring the most beautiful selections. He aims the Blue Barrows to become India's only and the best handmade destination by 2021. It is this dedication and hard work that helped him to flourish his marketplace to a level where people across the country connect both online and offline. And also expand the store to more than 200+ artists working across 30+ categories with a collection of 1500+ unique products.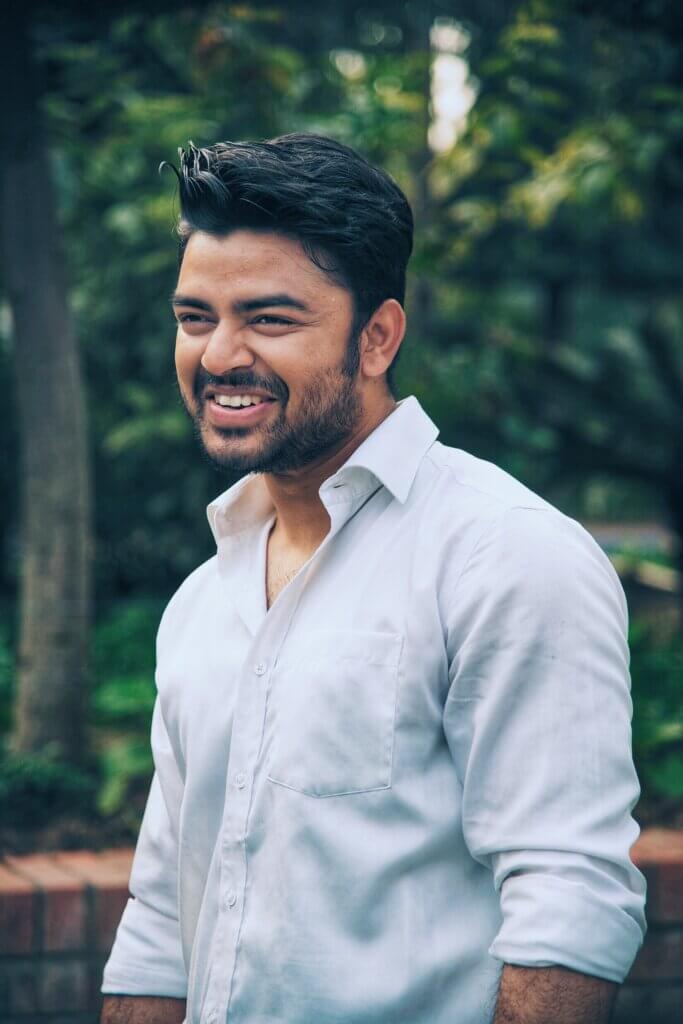 Taking Blue Barrows to the Next Level with Appmaker
In today's world, everyone holds a smartphone. Therefore most of the customers prefer to buy products using mobile apps as it is very handy to use. This made Heemang take the decision of starting an online store. With Appmaker, they have brought Blue Barrows to the next level, making it easy for their customers to make orders. So that the customers can easily choose their products and get them quickly at the doorstep.
Appmaker: What is the story of Blue Barrows and what is it all about?
Blue barrows was founded in 2017. It is India's #1 premium marketplace for handmade products. We help small business owners and artists to create their own online storefront. And sell their products online to millions of handmade and art lovers worldwide.
Appmaker: What inspired you to start this company?
I understand the effort that people put behind the making of any products. So this should never go unrecognized. Artists and small business owners struggle a lot with selling their products online. So helping them by providing the right platform and resources and thereby bringing their skills into the light. Thus enabling the sellers to discover unique handmade products. This inspired me to start the Blue Barrows.
Appmaker: Can you share any achievements or awards you have received for yourself or for the company?
I am an IIT and IIM Lucknow alumnus. And within this span of time, we could establish Blue Barrows as a Govt. of India and DIIP recognized startup.
Appmaker: What made you decide to build a mobile app for your company?
Most of our customers love to buy products using a mobile app as it is very handy. Since everyone holds a smartphone these days, people prefer online purchases. Thus building a mobile app can help to increase the sales of our company to a very great extent.
Appmaker: Few words about Appmaker and its role in growing your business.
I came to know about Appmaker through Google. It has really helped in increasing our reach to new customers. I feel that Appmaker is the best and easy to use platform. Their support team is very collaborative and prompt in their replies. It helps a lot in getting our eCommerce store into the mobile app. Their rich UI design resonates effectively with the brand guidelines at Blue Barrows.
Appmaker: What all features in Appmaker are you using on a daily basis?
We make use of updating featured products options on the app dashboard, which helps us to promote specific products and update them regularly.
Appmaker: What are your plans for the next two years?
We aim to make Blue Barrows the only and the best handmade destination in India.
Appmaker: Any tip or suggestion you would like to share with other store owners or aspiring entrepreneurs?
My tip to those aspiring entrepreneurs is to keep going and never give up. Give your best and the results will follow.
Blue Barrows Mobile app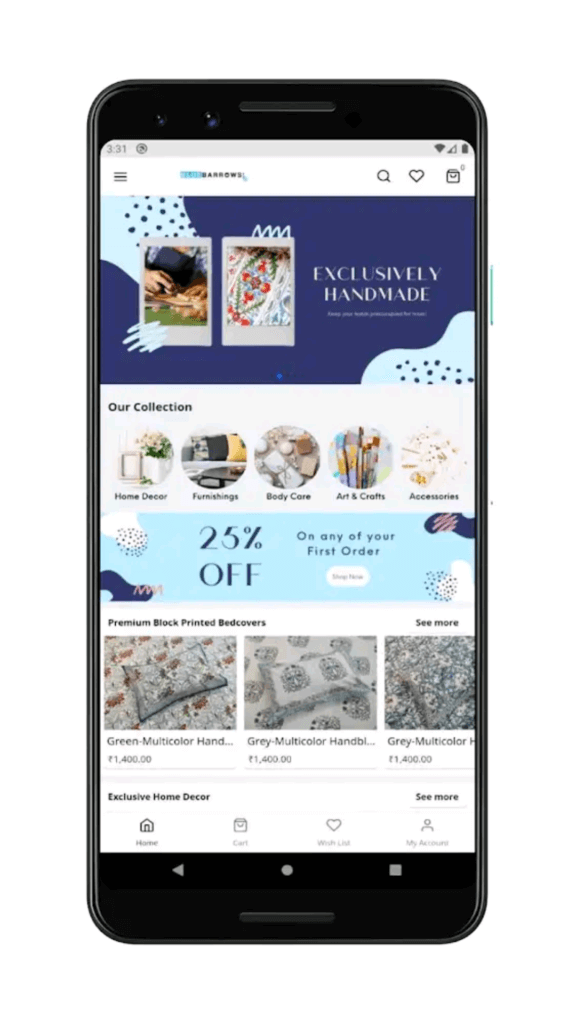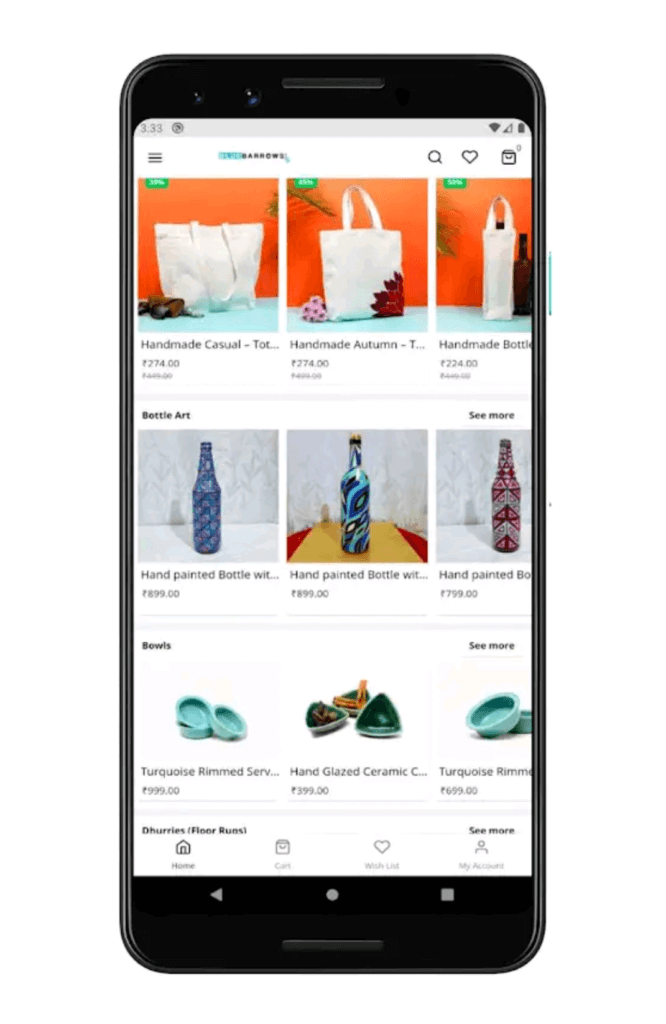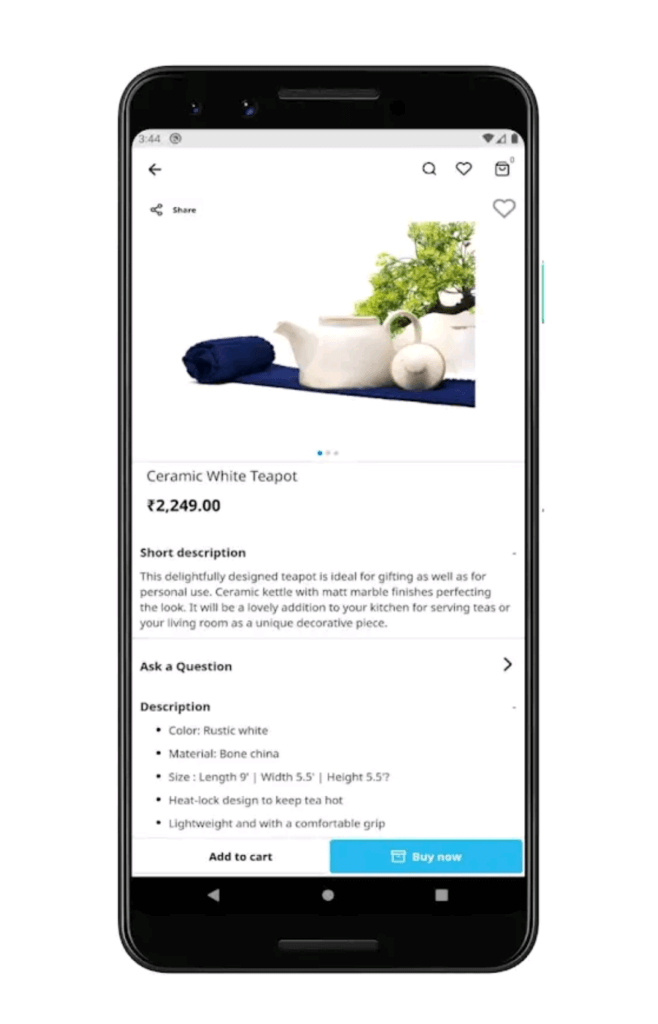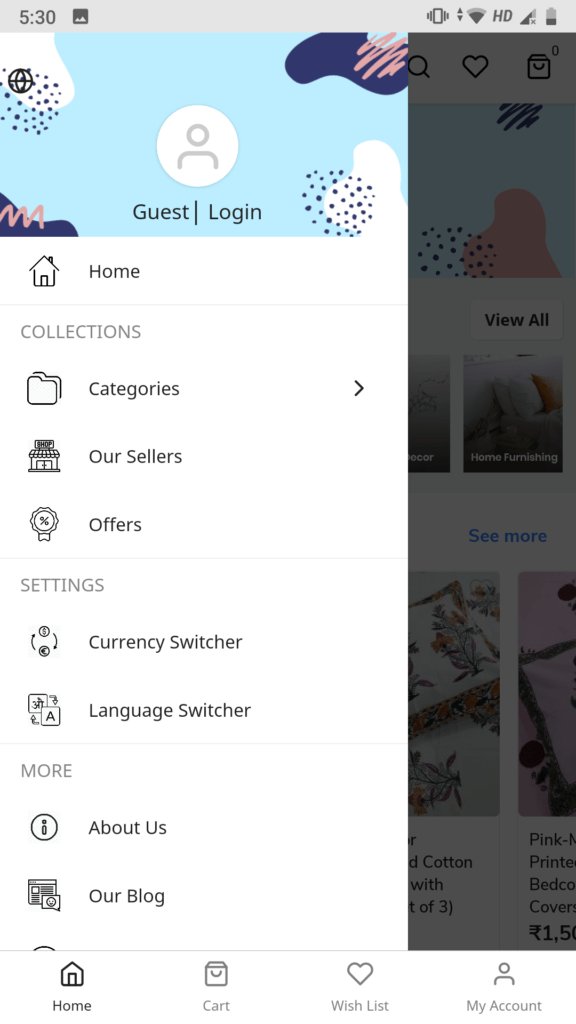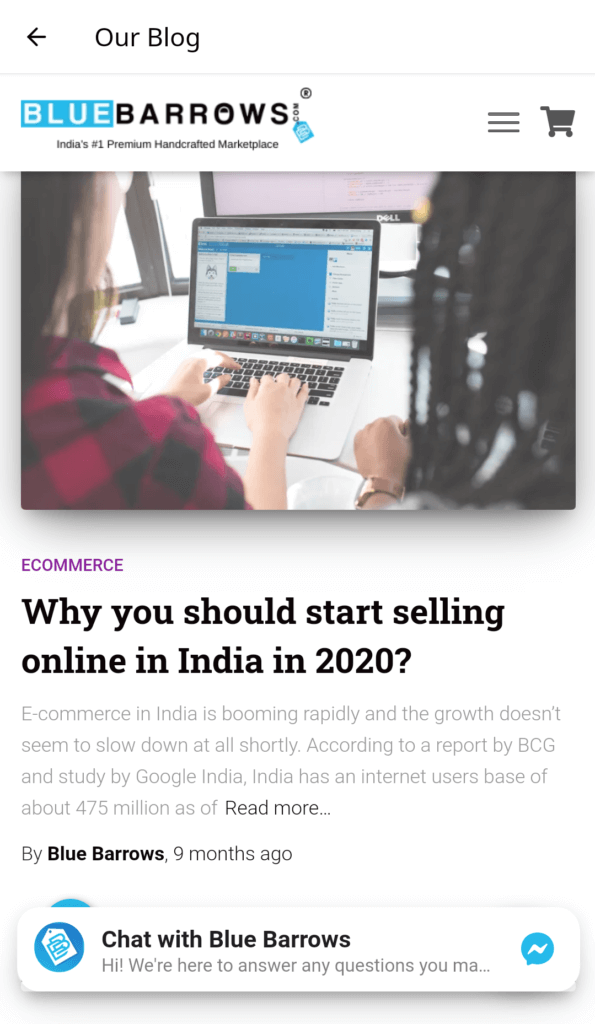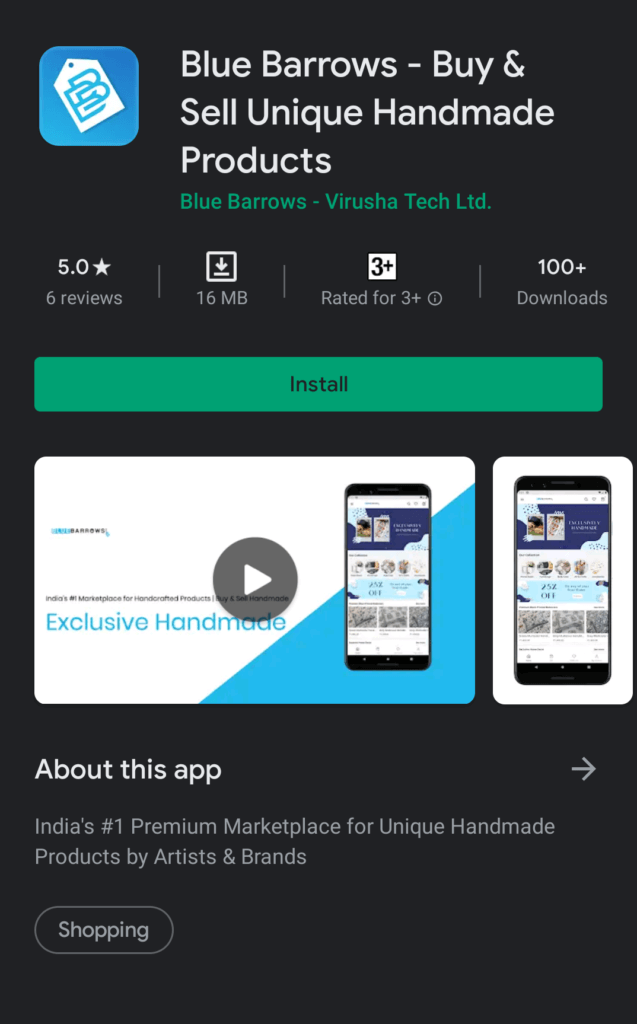 Wish to create mobile apps for your business
Use Appmaker to convert WooCommerce website into beautiful native Android and iOS mobile apps