WooCommerce Android & iOS App
Convert WooCommerce to WooCommerce Android app and WooCommerce iOS app with Appmaker. Google Playstore and Appstore ready Pure Native WooCommerce Mobile applications.

Create WooCommerce native app using Appmaker and boost your Mobile App sales.

Request Invitation
Watch video
Celebrating 5+ years in building 600+ WooCommerce native app with high performance accomplished with high ROI, progressive sales and taking the brand to a global level. If you look for Quality and Performance in WooCommerce Applications, Appmaker is the best!
Manage your app seamlessly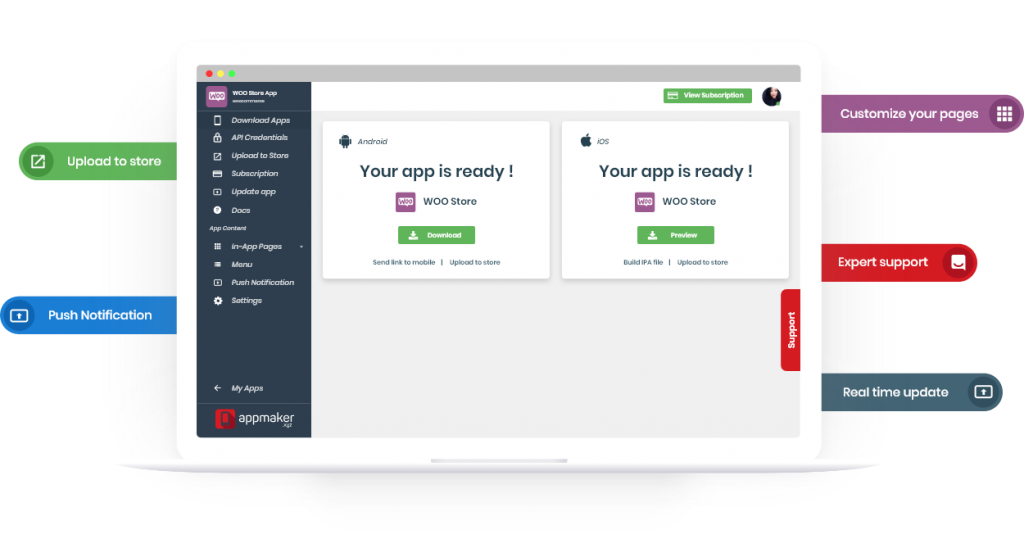 Top features of your WooCommerce App (Android & iOS)
Top Features for WooCommerce App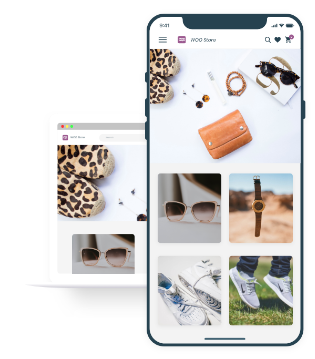 WooCommerce App compatible with
your WooCommerce store
Make your Native app content rich with countless products and functionalities. We build complete native apps that are compatible with your WooCommerce store. All the products that are uploaded to your online store are perceivable in the app too.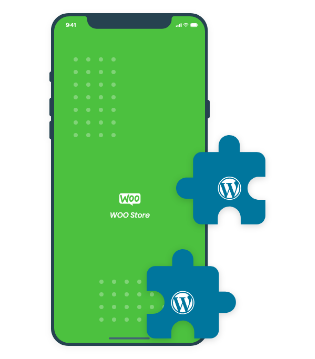 Integrated with all WooCommerce
Plugins
Wondering whether all the WooCommerce plugins on your site are supported by us too? Yes, Our versatile platform doesn't stop you stop you from your favorite plugins. We have integrated 1000's of plugins with our platform.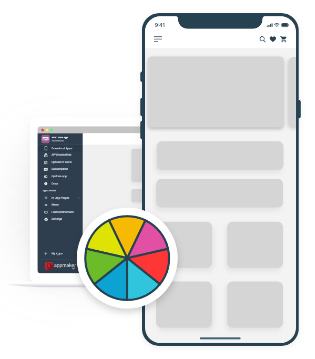 Fully
Customizable App Themes
We believe customization is the king. Our fully customizable WooCommerce app themes let you deliver the most unique and beautiful shopping experience to your customers. Power your online business with trending layouts and themes for your WooCommerce app.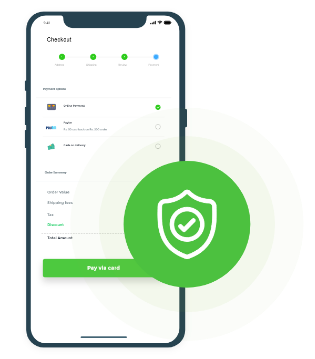 Secured
Payment Gateway
Integrated with the most trusted and secured payment gateways, on every WooCommerce Android and iOS app, We lets your customer's shop tension free. Choose multiple payment gateway for your customers and be a part of delivering the real shopping experience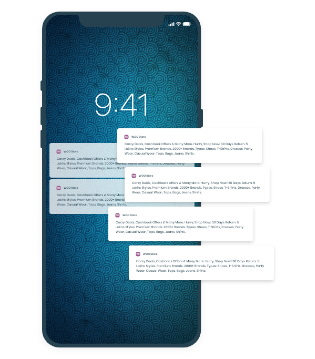 Personalized
Push Notifications
Converting users is no more a matter. Send personalized push notifications and level up users experience. In a blink, reach all your customers with a single notification. We back you with unlimited push notifications. Count on us on that!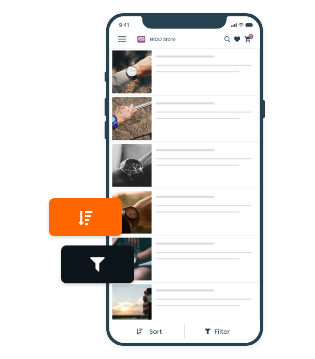 Product
filtering and sorting
Improve the chances for your products to get discovered. With WooCommerce E-Commerce App, your customers can choose how the users filter and sort out the products. Filter by color, brand, size, categories, tags, and all the attributes of a product All custom sorting is available for all the products.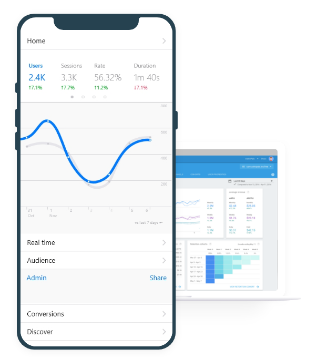 Firebase (Google) and Facebook App
Analytics
Connect your dots with the help of detailed user's actions. We make it easier to integrate with Firebase and Facebook App Analytics, which not only give user behaviour but also make conversion intended predictions.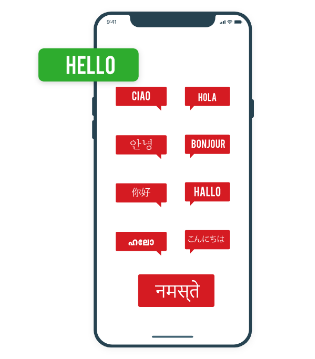 Multilingual
Apps
Building a multilingual app is an amenity for accomplishing international `customers. Users will love when there is language localization. Non-English speakers can easily understand the app content which helps in customer acquisition.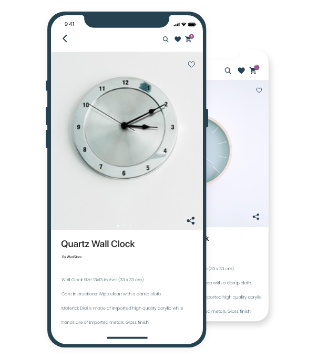 Catalog Mode
for your WooCommerce store
New to E-business and not ready for automatic sales? Showcase the products in a catalog. Set sales with our catalog mode native app for WooCommerce.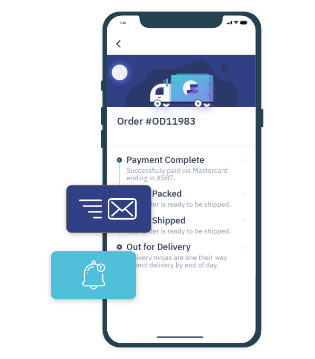 Order
Tracking
Now you can send proactive order status to your customers. With Email, push notifications and order number, deliver real-time order information. Order look-ups helps in reducing customer support and engage your shoppers with the app.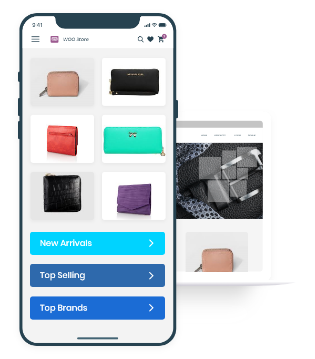 A new product in
your store ?
Worried about whether the new product will show up in your app? All the products that are added to the website are automatically added to the app. Spend no extra effort for your app. We have it all connected with your WooCommerce website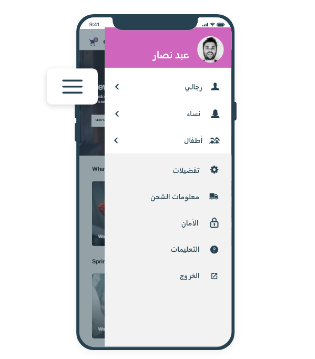 RTL (Right to Left)
Support
Globalizing your brand starts with supporting multilingual. We build apps with RTL support. We help you convert your RTL website into beautiful native apps. Thinking about expanding your business to Middle-East countries? We are here with stunning features.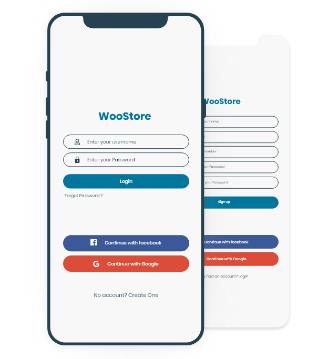 Social
Login
Standard logins are tiring. Make your customers login automatically by providing social logins. Allow your customers to easily authenticate without filling long forms. With Social logins, get access to users public profile.

Advance functionalities for WooCommerce App
WooCommerce App Summary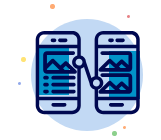 A/B Testing
Test multiple versions of same app to find the winning and most engaging one. Design WooCommerce App according to what grabs customers attention the most.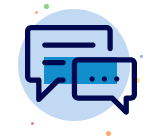 Live Chat
Chat with customers purchasing products from your WooCommerce app. Build trust and clear doubts along with providing best customer experience.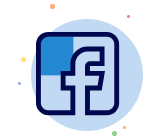 Facebook Targeting
Find and retarget customers who abandoned products in their WooCommerce shopping cart App. Create urgency with offers and discount to convert them instantly.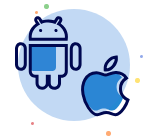 WooCommerce iOS and WooCommerce Android app
Have WooCommerce Android App and WooCommerce iOS Mobile app forefront of your WooCommerce online store.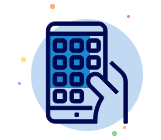 100% Native Apps
WooCommerce app provided by us is pure native, assuring quality and performance throughout customer purchases.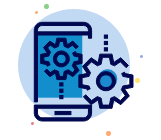 Custom WooCommerce App
If you need custom features and integrations that's unique to your WooCommerce store, you are in the right place! We allows custom requirements and delivers it accordingly.