Version release of iOS app
Updated on November 25, 2020, In Category:
Publising App
.
For the effective functioning of an app, periodical updates are necessary. Any changes that you make in the Appmaker Dashboard will automatically reflect in your app, except in the Update App tab. The changes made under the Update App tab in the Appmaker Dashboard are an exception and it requires you to roll out a release.
Follow these steps for iOS version release procedure:
Step 1: Go to your Appmaker Dashboard and click on Update App

Step 2: Make the updates and click Submit to save the changes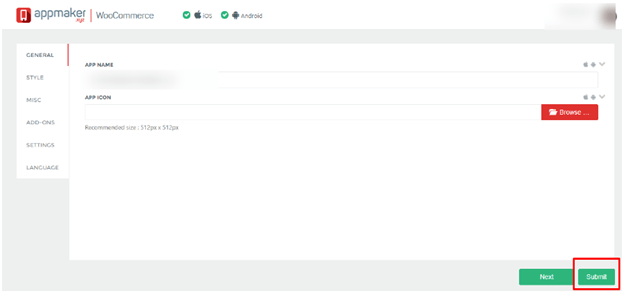 Step 3: Click on Upload To Store

Step 4: After building the IPA, In this step you can Upload the IPA TO APPSTORE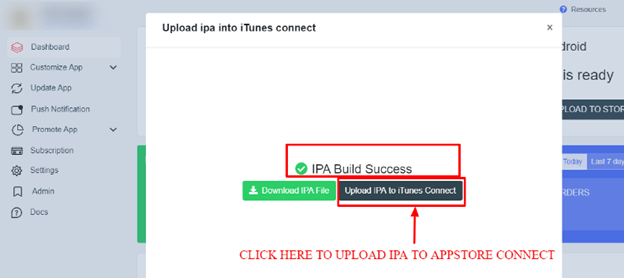 Now you have uploaded the IPA successfully to App store connect. It takes 20-30 minutes for the build to be ready.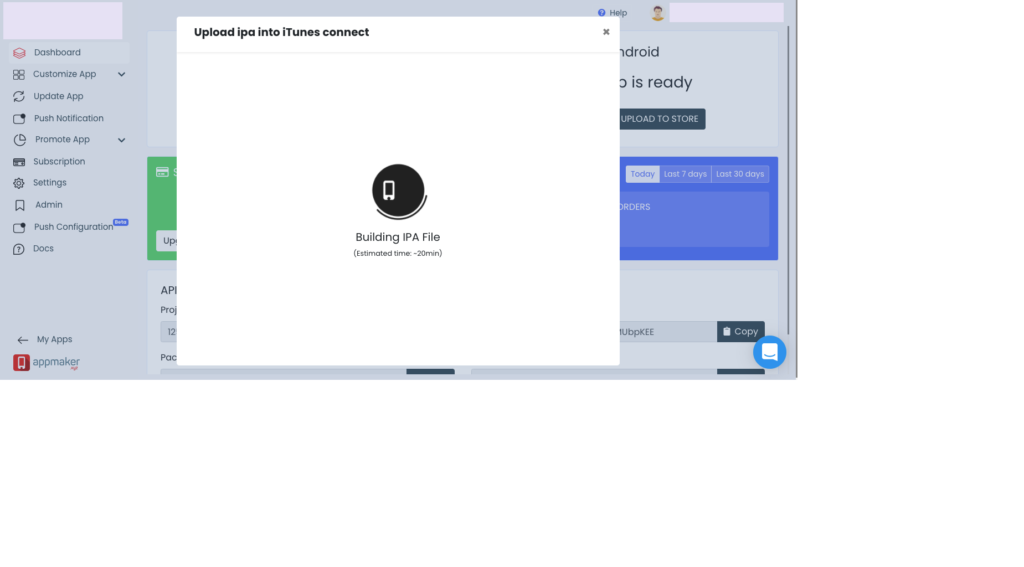 Step 5: Go to App Store Connect
Step 6: Click on My Apps and select the app you want to release the new update for
Step 7: To release a new version, click on '+', and enter a new version number (greater than the current version number) and click Create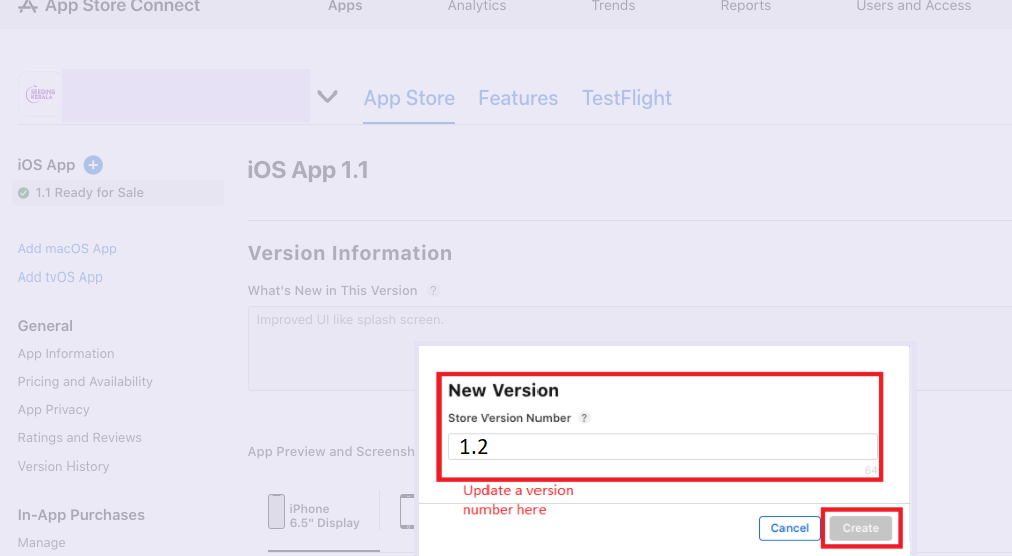 Now you will get a screen as given below to Prepare for Submission.
All the details such as screenshots, short description, full description, etc., are automatically updated in the new version as you have already provided in the first iOS version release.
Step 8: In the Version Information field, add release details such as performance improvements, new features added, etc.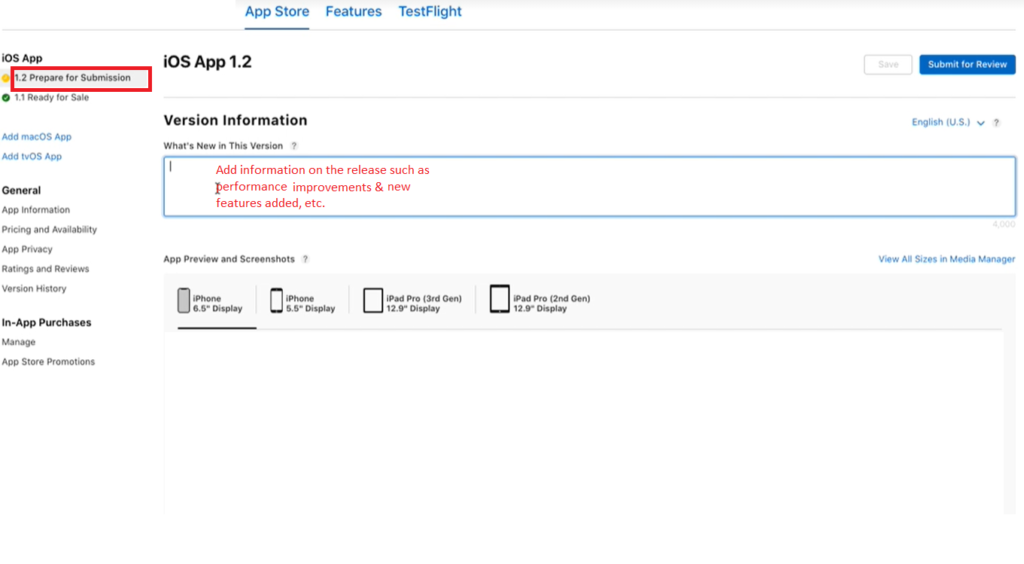 Step 10: Click Select a build before you submit your app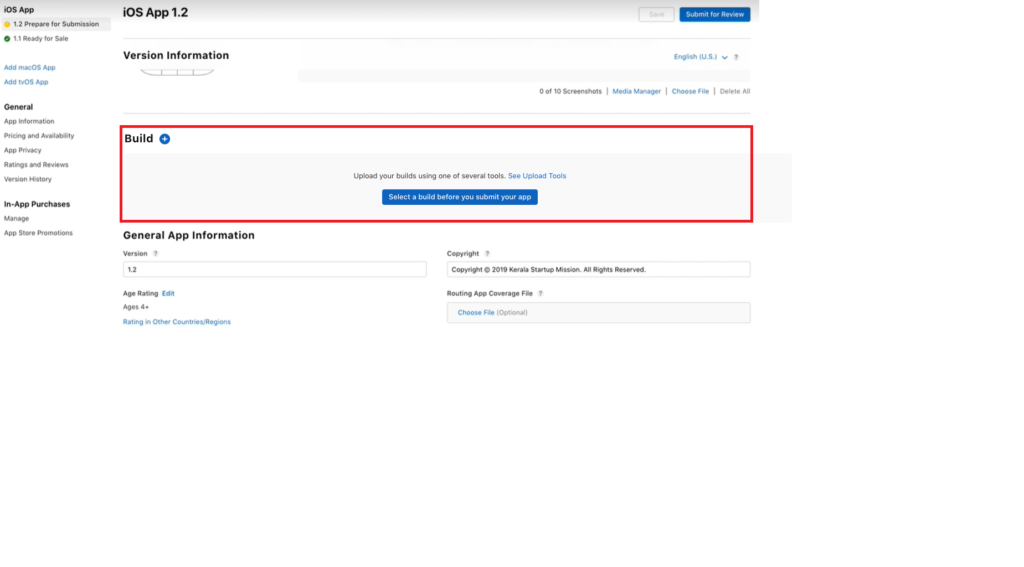 Step 11: Select the latest build from the App Build list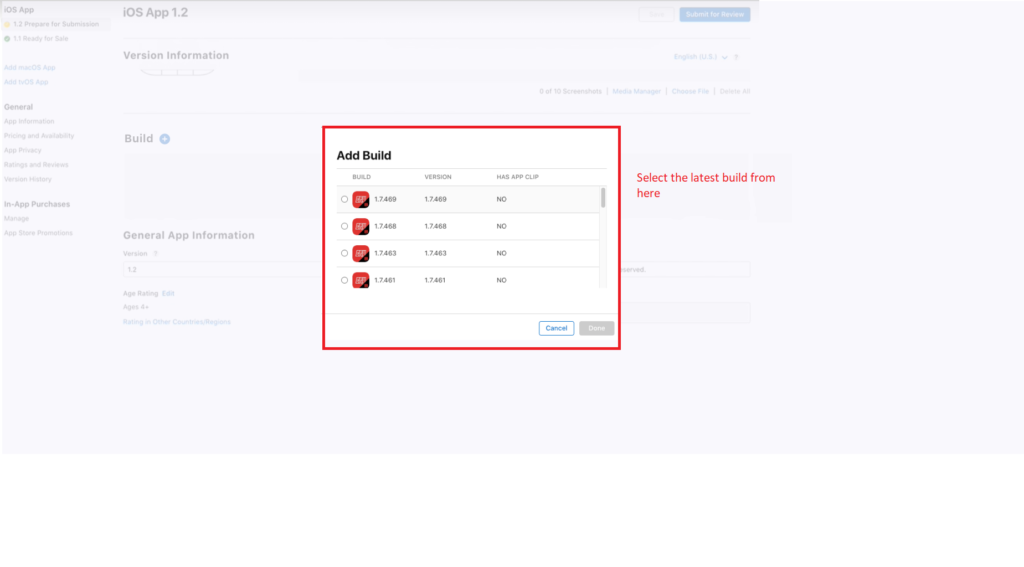 Step 11: Click Save and then Submit for Review
———- END ———-