Version release for Android
Updated on April 29, 2020, In Category:
Publising App
.
Step 1: Go-to Google Play Console
Search, Publish.playstore
Step 2: In all applications ⇒ Click on the App we need to release the new update.

Step 3: When we click on the App we got an window like below,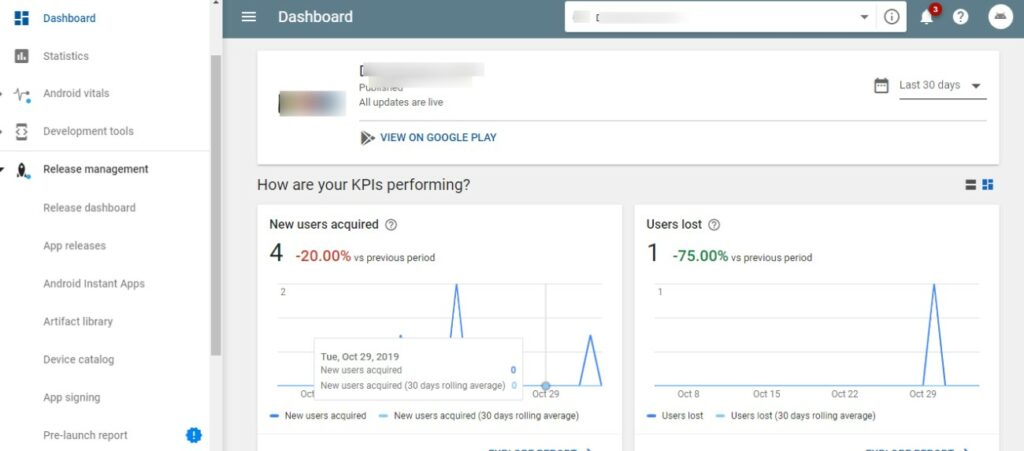 Step 4: Click Release Management ⇒ App Release ⇒ ( here In the Production Track ) Edit Release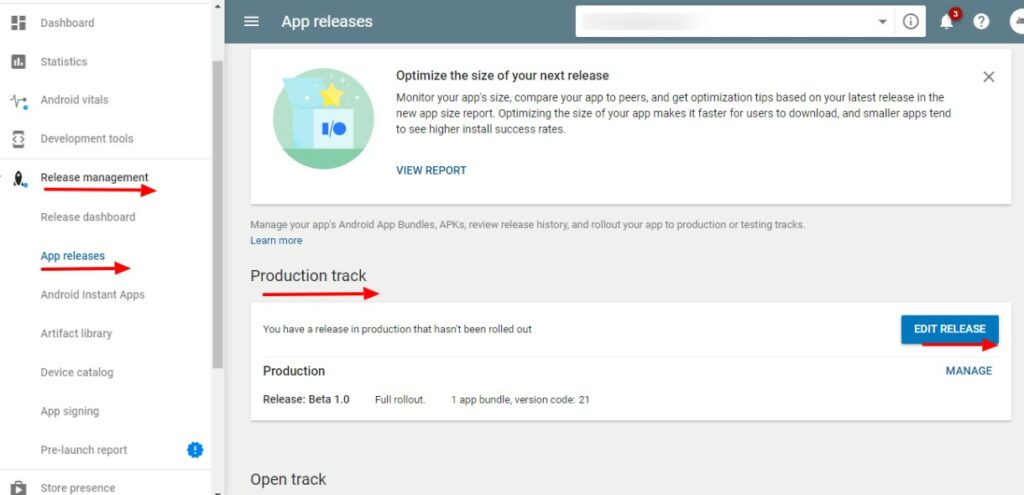 Step 5: Then Click on Edit Release a new window will appear, In Android App Bundles and APKs to add, Browse the new updated aab file that we want to upload.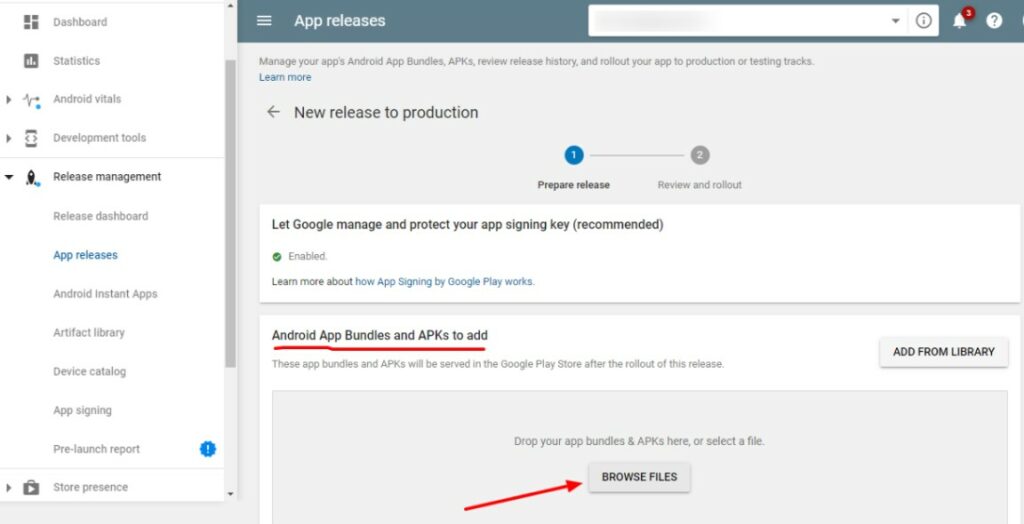 Step 6: After Upload the aab file, scroll down to the bottom of the page and Enter Release notes in What's new in this release?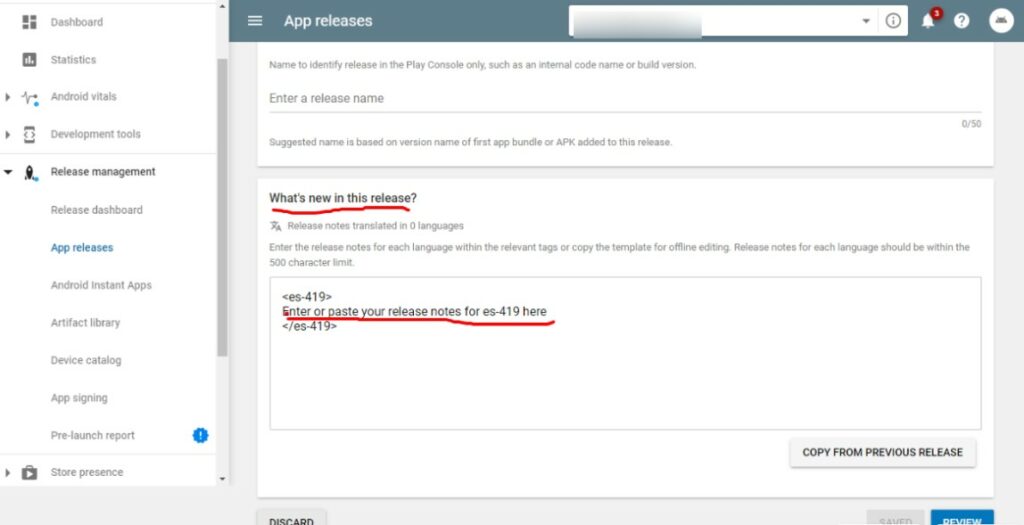 Step 7: Press Review

Step 8: Press Rollout