Version release for Android
Updated on December 10, 2020, In Category:
Publising App
.
For the effective functioning of an app, periodical updates are necessary. Any changes that you make in the Appmaker Dashboard will automatically reflect in your app, except in the Update App tab. The changes made under the Update App tab in the Appmaker Dashboard are an exception and it requires you to roll out a release.
Checkout the below steps to release a new version of your Android app:
Step 1: Go to Google Play Console and search for Publish.playstore. Then, select All Apps. The Dashboard appears.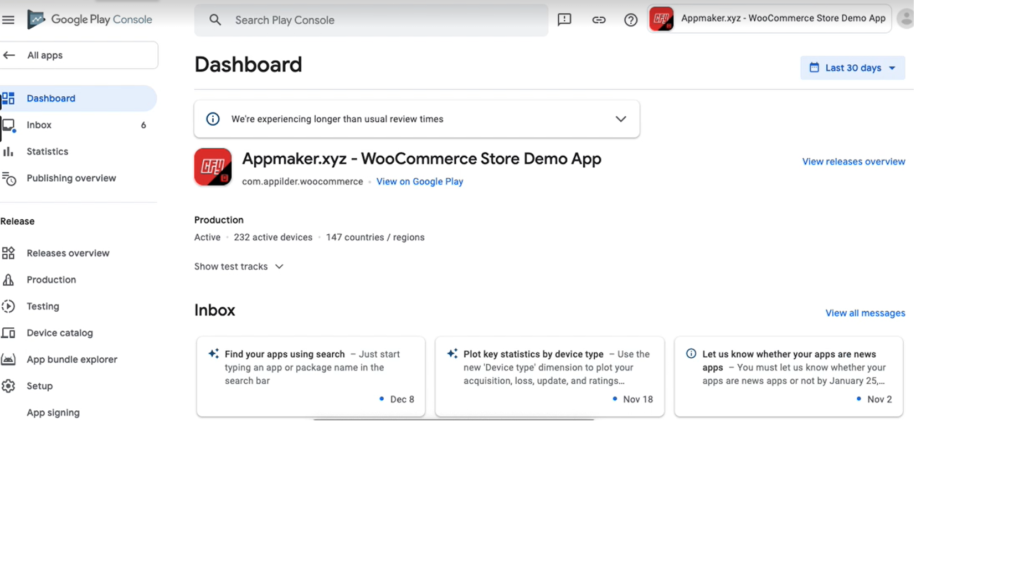 Step 2: Go to Production under Release and the Release Dashboard appears
Step 3: Click the Create New Release button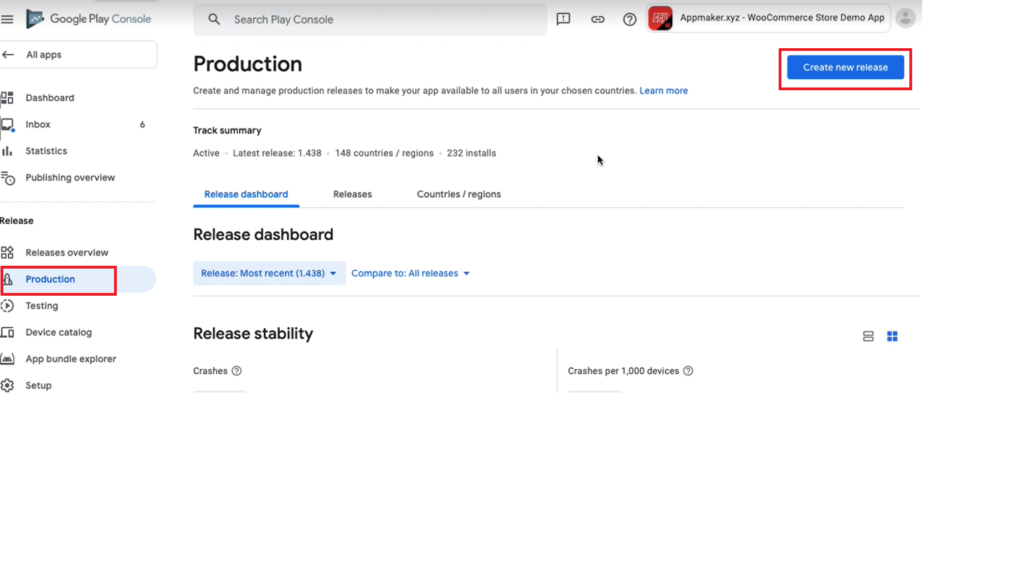 Step 4: Under the App Bundles and APKs, upload the .aab file
The .aab file can be downloaded from your Appmaker Dashboard after updating the App: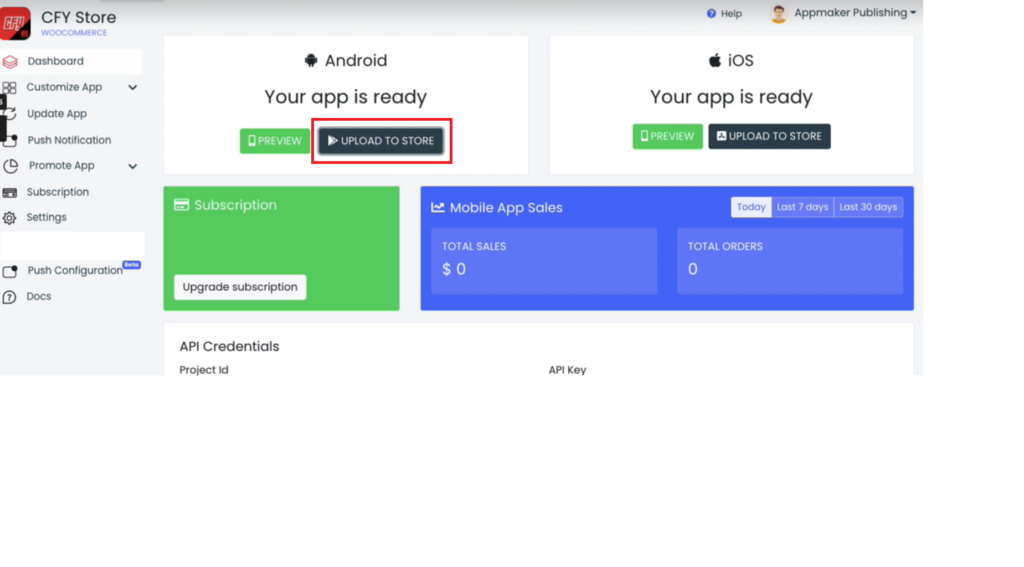 The file needs to be updated in the App Bundles and APKs field by clicking Upload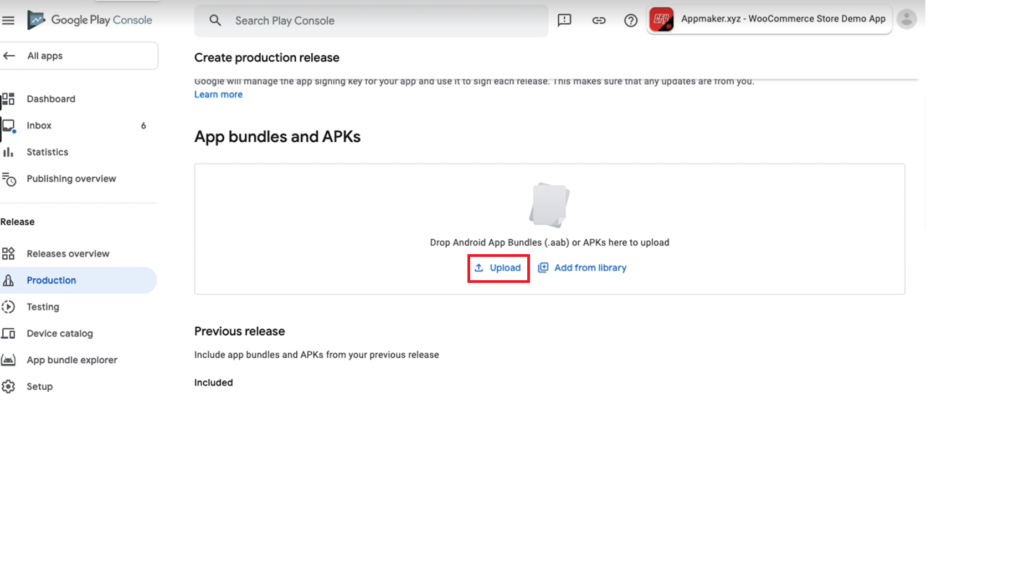 Step 5: Next, enter a name for your release in the Release Name field or wait for a suggested name to automatically appear after the file upload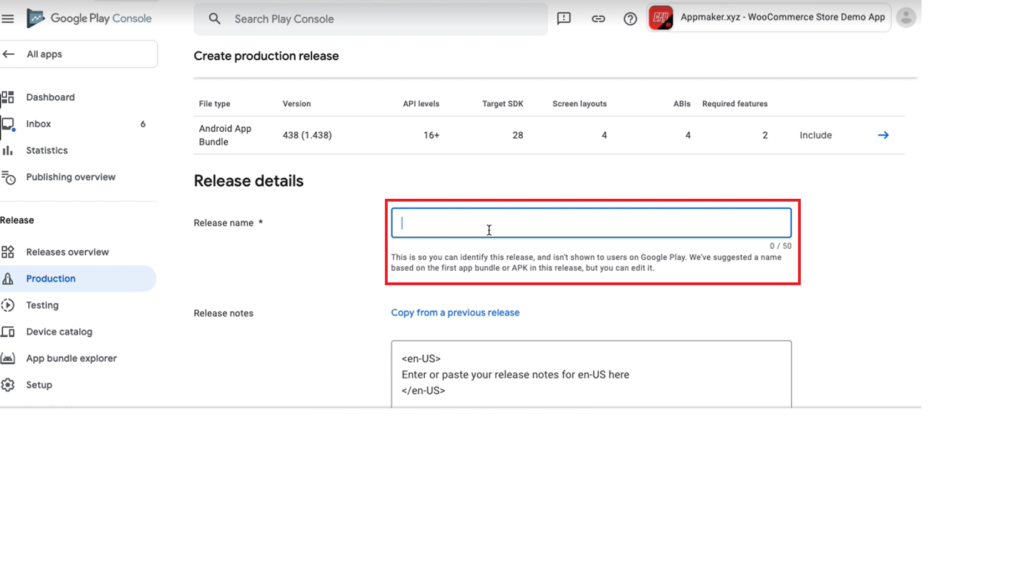 Step 6: After uploading the aab file, scroll down to the bottom of the page and enter Release Notes or you can Copy from a previous release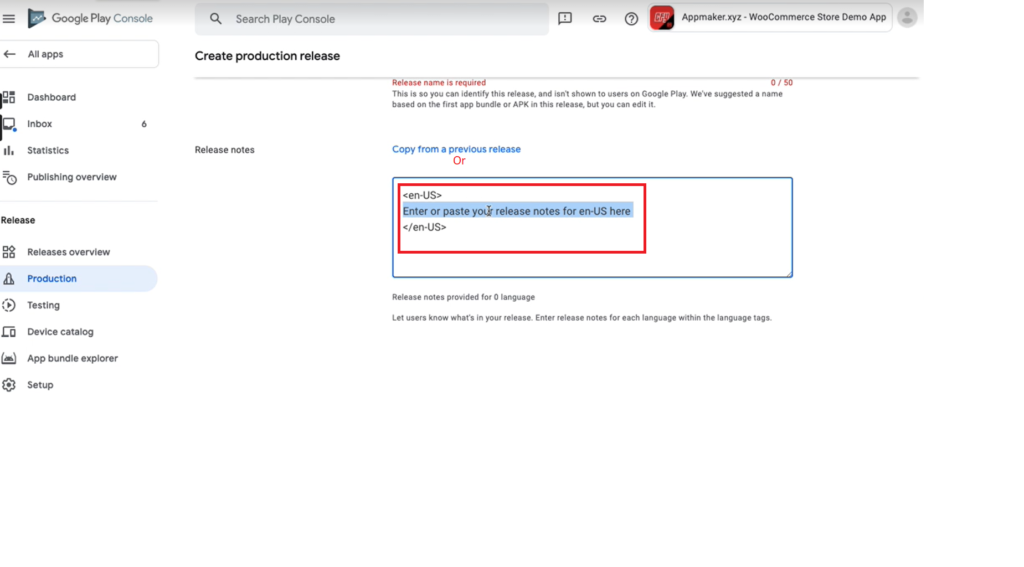 Step 7: Click Save to save the details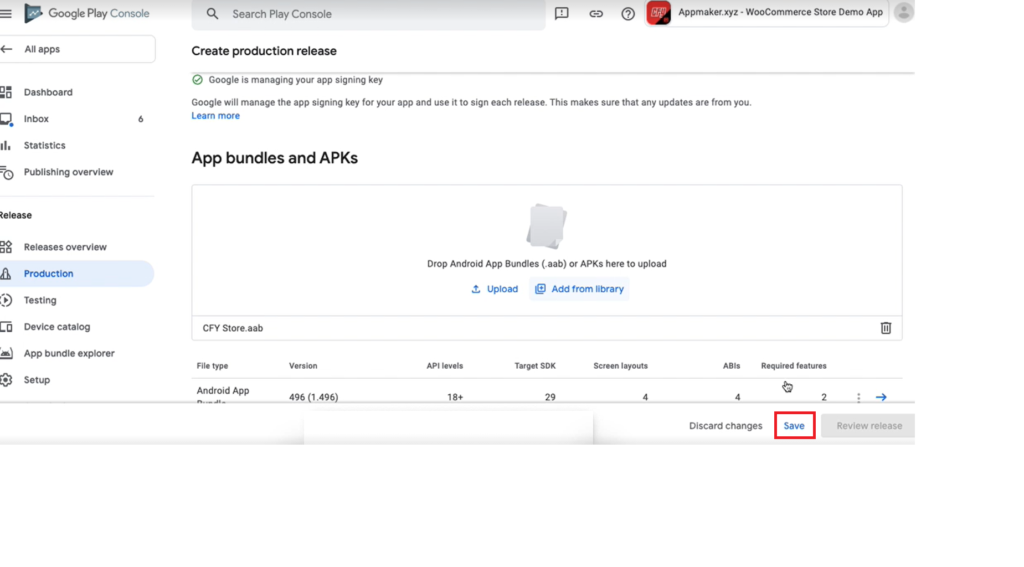 Step 8: Click Review release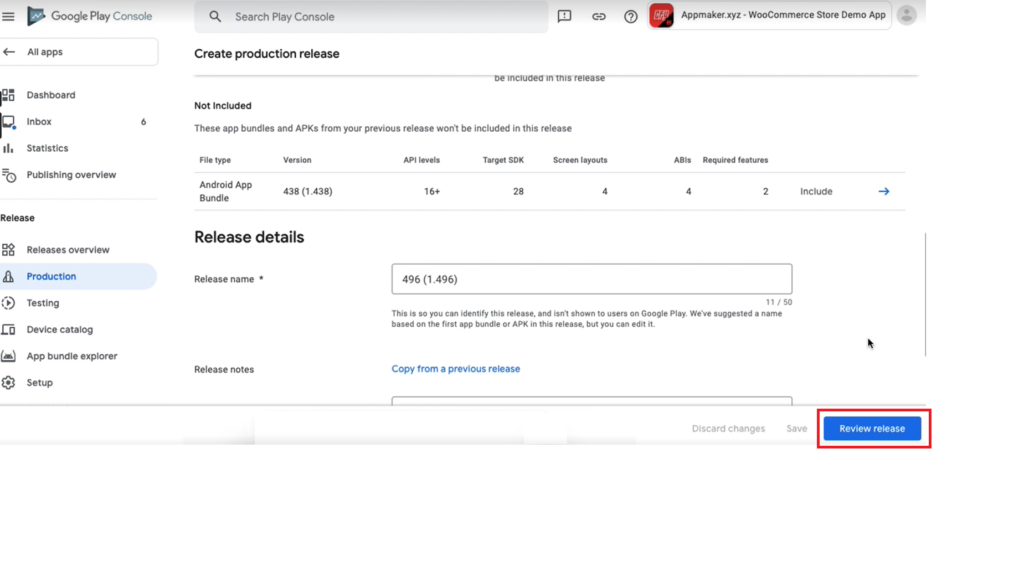 Note: When you roll out a release, you have an option to select the percentage of users who will receive your rollout. Similarly, when you roll out an app release to the Production, you have the option to target your release to users in specific countries. Step 9 is the optional step to do this or else skip to step 10.
Step 9: Update the Roll–out percentage field and Country availability
Step 10: Click Start rollout to Production to complete the process