The Home Page of your App
Updated on February 27, 2019, In Category:
In-App Pages
.
The homepage besides known as the landing page adds up a lot to the first impression your app. Even the famous E-commerce retailers in the market fail to nail their apps home page.


Homepage generally acts as the front door of your business and this is what every user see while entering your app and it plays a major role in driving traffic to your application.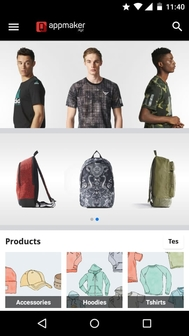 Making the home page simple, reliable and attractive at the same time is basic. The formula for building the homepage is unwritten, and the door for creativity is always welcoming.
Keeping all these in mind there are still some built-in elements which you can add to your home page.
Taking the standard homepage design into account, Appmaker has some built-in widgets and feature which you can add or remove to your home page.

Rearranging the In-app page content.
Widgets are the most primary elements of an In-app page. Appmaker provides total 8 widgets, which can be rearranged and designed as per your like.

Follow the below steps to rearrange the In-app page content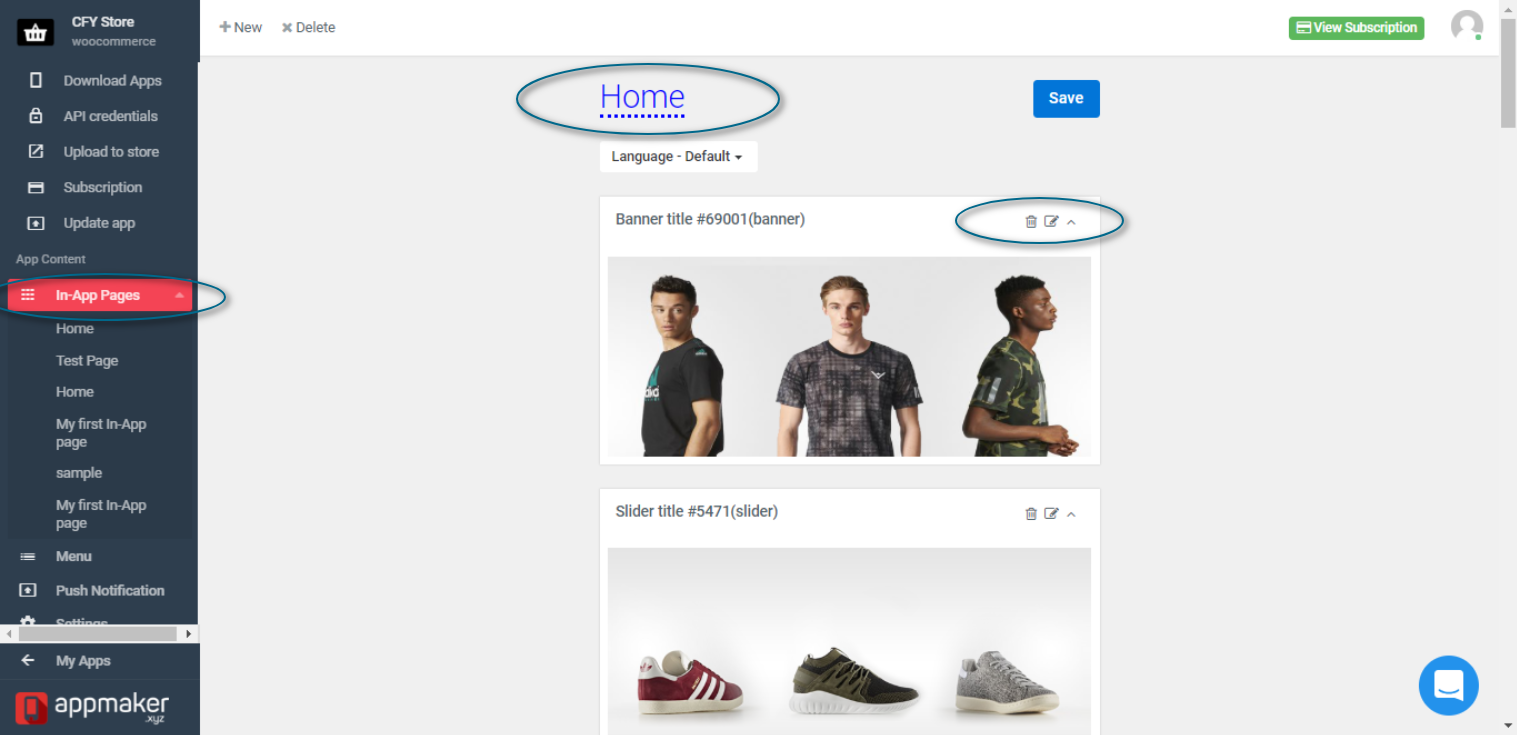 Login to your manage.appmaker.xyz and click on the' manage' button which is visible on the screen.
Select the 'In-App page' option which is visible on the sidebar. When you click on 'In-app page', and if you have already created an In-app page, the list of In-app pages will be displayed or else you can create an In-app page.
You can choose any widgets without following any particular order.
Rearrange the widgets by just dragging and dropping the widgets.
At home page, you can set a default language by clicking 'Language' option on the screen.
To edit the content within a widget. Click the 'edit' button which is provided inside the widget.
Inside the 'Edit' button you can change the image set to the In-app page content, and assign an action- which is to be undergone while clicking the widget.
To delete a widget, you can click the 'Delete' button which is on the to the right side of each widget.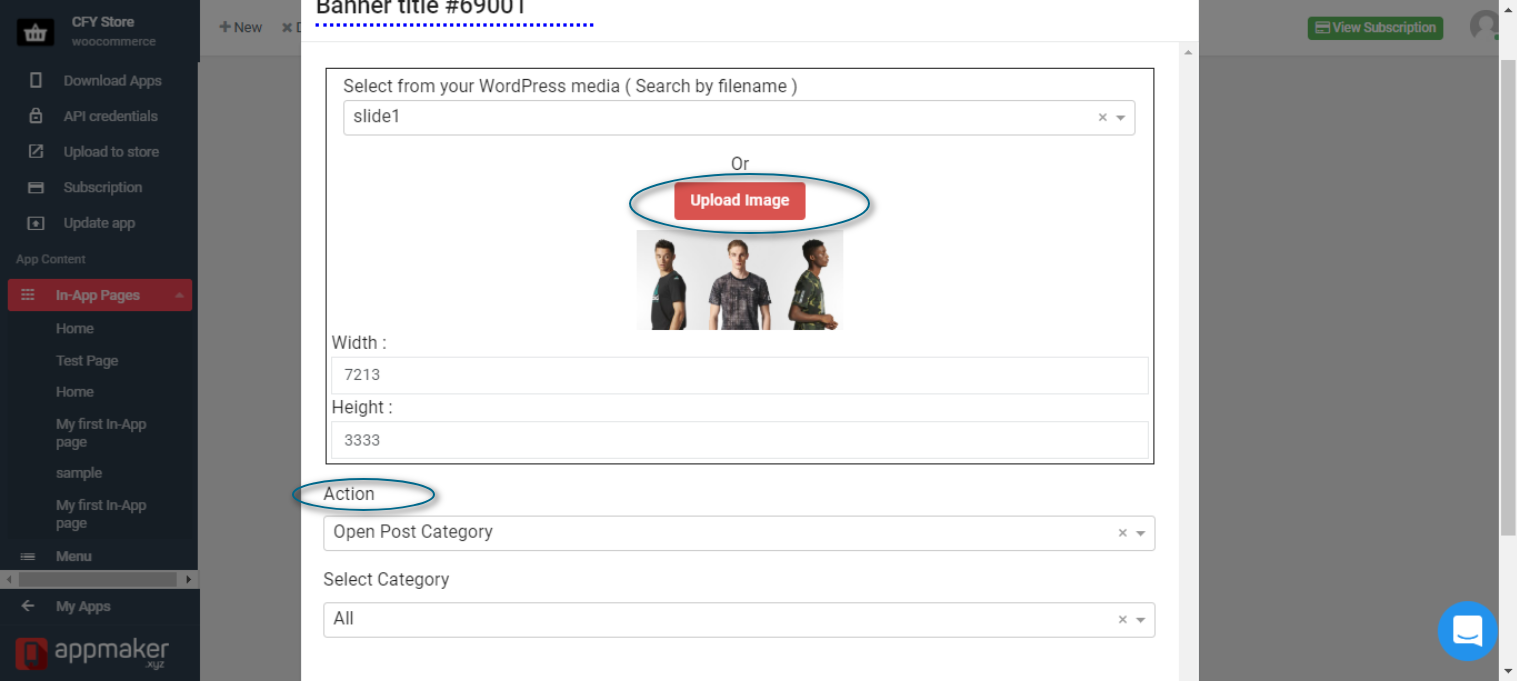 Create your app in just five minutes and manage your app with comfort. While creating your app with appmaker you can enjoy controlling your own app even without any technical knowledge.