Steps to manage your In-App content
Updated on February 27, 2019, In Category:
In-App Pages
.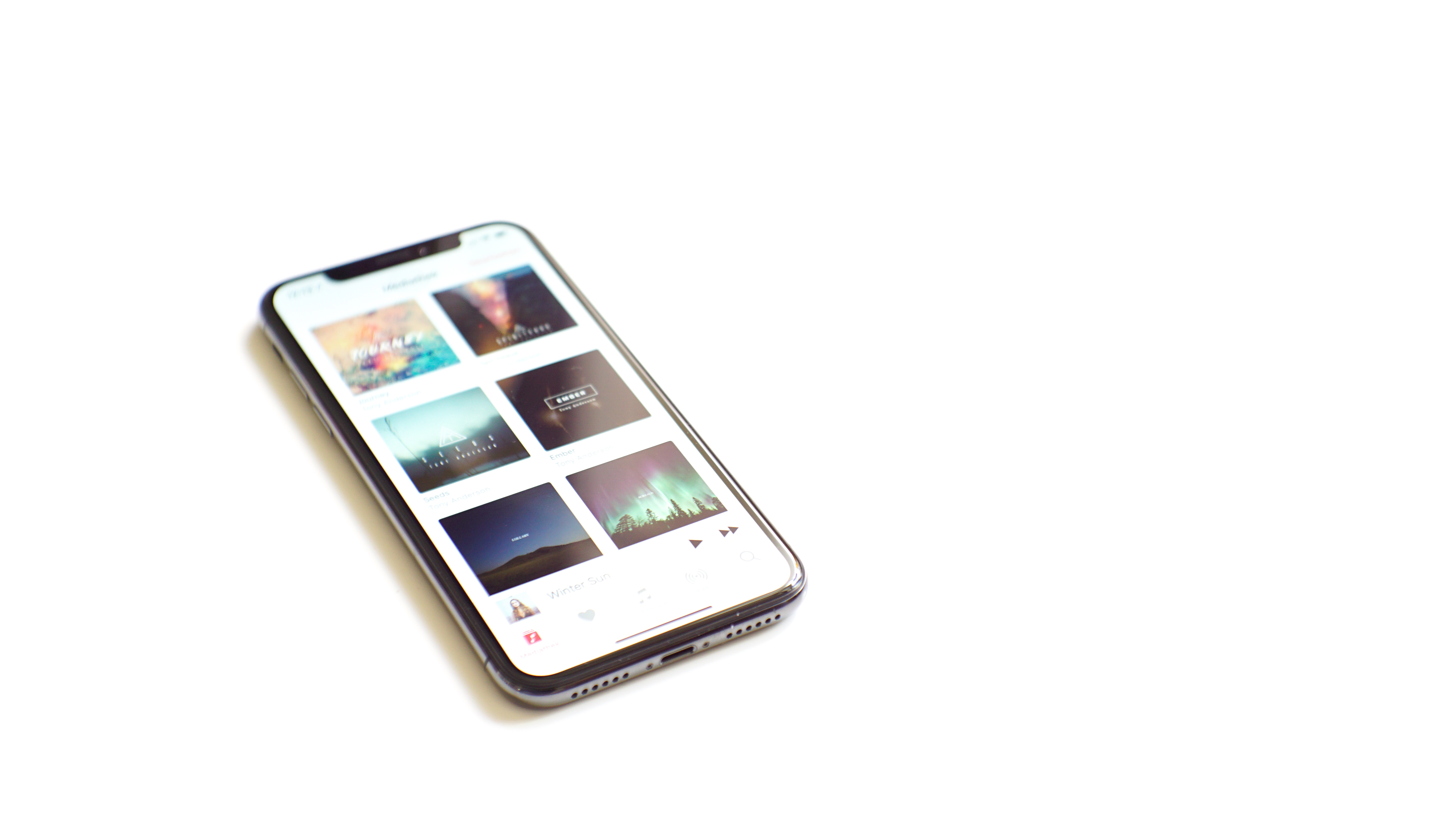 In-App content plays a vital role in determining the completeness of your app, appmaker presents you a range of opportunities to bring out the best design required for building an app.
Variety of widgets are provided for this. There are a number of In-app page design you could create with widgets. You could add, remove and even edit widgets as per your need. Above all, the updates are reflected immediately in your app.

Managing your In-App content
Managing your In-app starts with choosing the widgets. The types of widgets provided include.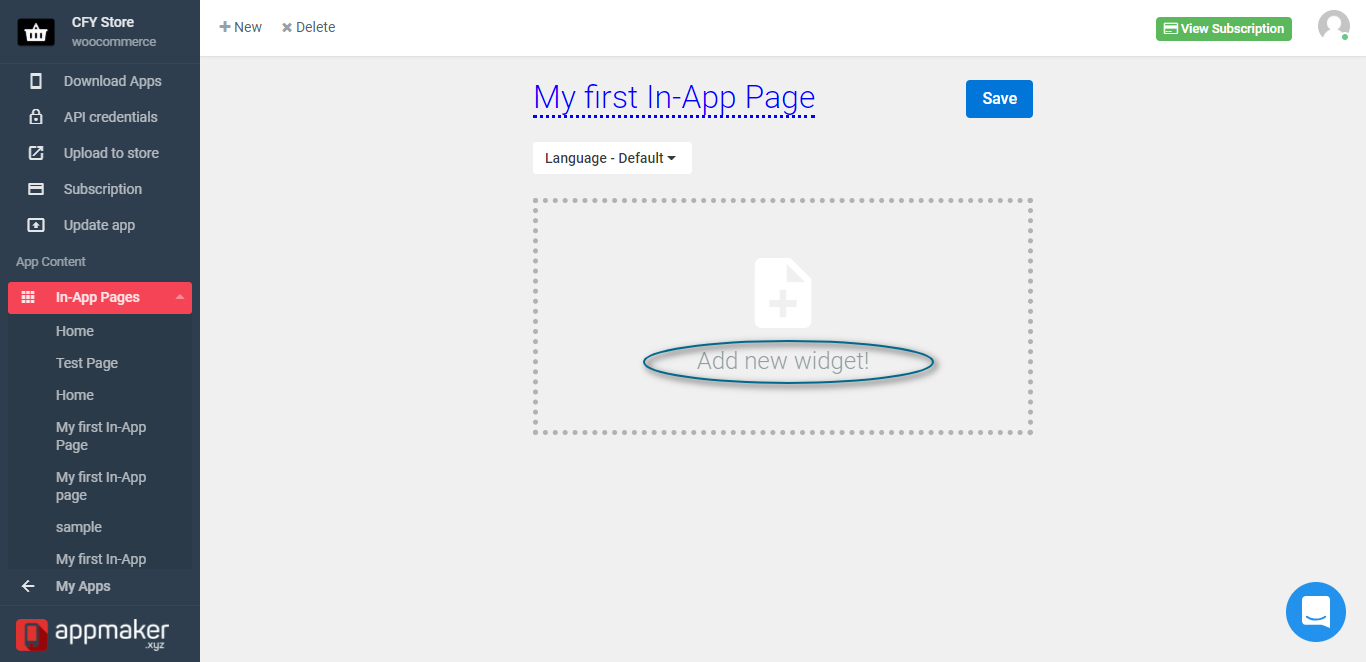 Banner
Slider
Product Scroller
Grid
Menu
Image scroller
Text widgets
Pre-Build Product Scroller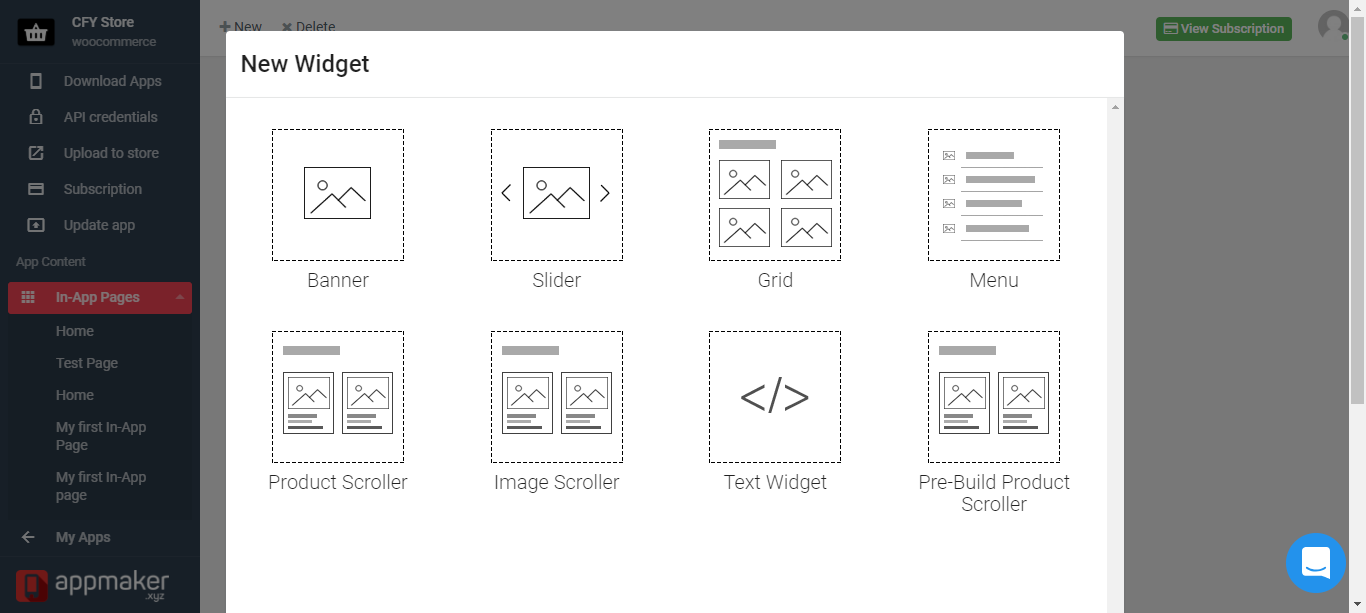 You could choose multiple widgets for your In-app pages by clicking on 'Add widget'.
Let us take a look at how we manage the In-App page after choosing each widget.

Managing Banners :
If a banner is a widget you choose, you can see there will be a default title (eg: Banner title: #0001). This could be renamed and you can set your own title for your banner.
Next step is to choose an image for your banner.
There are two options for this.
You could choose it from your WordPress media by clicking 'Select from the WordPress media (search by file name)' and the image of that file name will be loaded.
If you are up to announce some offers or discount and you want to add an image that is not in your WordPress media you could click on 'Upload image'.
Png images of size 700 x 400 pixels are most appropriate.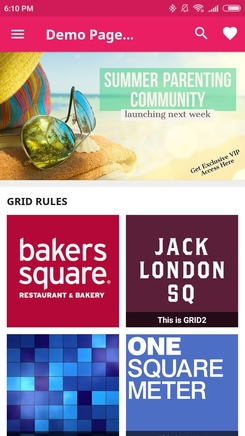 Next step is to choose an action. By clicking the 'action' button, you can see a list of actions like
Open product
Product tag
Open post / page
Open category
web view
Open URL
Zopim chat (works only if the add-on is enabled)
Open in-App page
What do these actions do?
Open Product:
While using this action you will have to choose which product has to be displayed by clicking the widget that you have chosen. All you have to do is click on the 'Select Product' button and set the product.
Product category:
As the name implies, if you choose this action you can take your customers to a particular product category. The product category can be selected by clicking the 'select product' button and it is done.
Product tag:
This is an option to list out all the products which are tagged under the same name.
For example, consider you are creating a banner to announce some offers in Vneck Tshirts and on clicking the banner you want to list out all the Vneck Tshirts. For this select its product tag in 'select product tag' button and it is done.
Post category:
This action is used to display the list of posts or blogs that comes under a particular category in the WooCommerce website. All you have to do is select the category by clicking the 'Select category' Button.
Open post/page:
You would want to open any particular post or blog on clicking the widget that you have created. This action can be used to fetch the Post or a page. When you click the 'Select post/page'.the list of pages or post will be displayed, you just have to choose.
Category:
On clicking the widget to which you applied this action, a specific category will be opened. You get to decide which category is to be opened. For example, If you are having an E-commerce store, and you are selling different products like electronics, household products, books, and dresses, then each of this can be a category or you could even make subcategories of these product categories, like if you are selling menswear and womenswear, you can categories them again into separate categories.
After selecting the action as 'Open category', click on the 'select category' button and that category will be displayed while your customers click on the widget.
Open Webview:
While clicking on the widget in your In-app page, and you want the customers to open a particular URL without exiting from the app, then 'Open web view' action can be selected and a 'URL' text box is provided just below this action to enter the URL to which your customers have to be taken.
Open URL:
This action directly opens the URL in the browser. You can enter the URL inside the text box provided, just after selecting this action.
Open In-App:
This is the action required when you want to open another In-app page while clicking a widget in the current In-app page. Consider you have created an In-app page for summer sales on some products, and you are putting up a banner to announce about the summer sales at your home (In-app) page.
You can open the summer sales In-App page by clicking on the banner you used to announce about the summer sales on your homepage. For this select the action as 'Open In-App' page and choose the In-App page which has to be opened by clicking on 'Select In-App page'.
Open Zopim chat:
You can add a customer support widget in your In-App page if you are a Zopim user. This action allows having live chat with your customer.
Managing Slider:
A slider is another widget which you could use in your In-App pages. Multiple slides will be displayed in the same space and for each slide, you can select the action by clicking the edit button on the top right side of the widget. In the app, Slides switch among them or you can slide the slider widget. When you click on a slide, the action chosen for that slide will happen.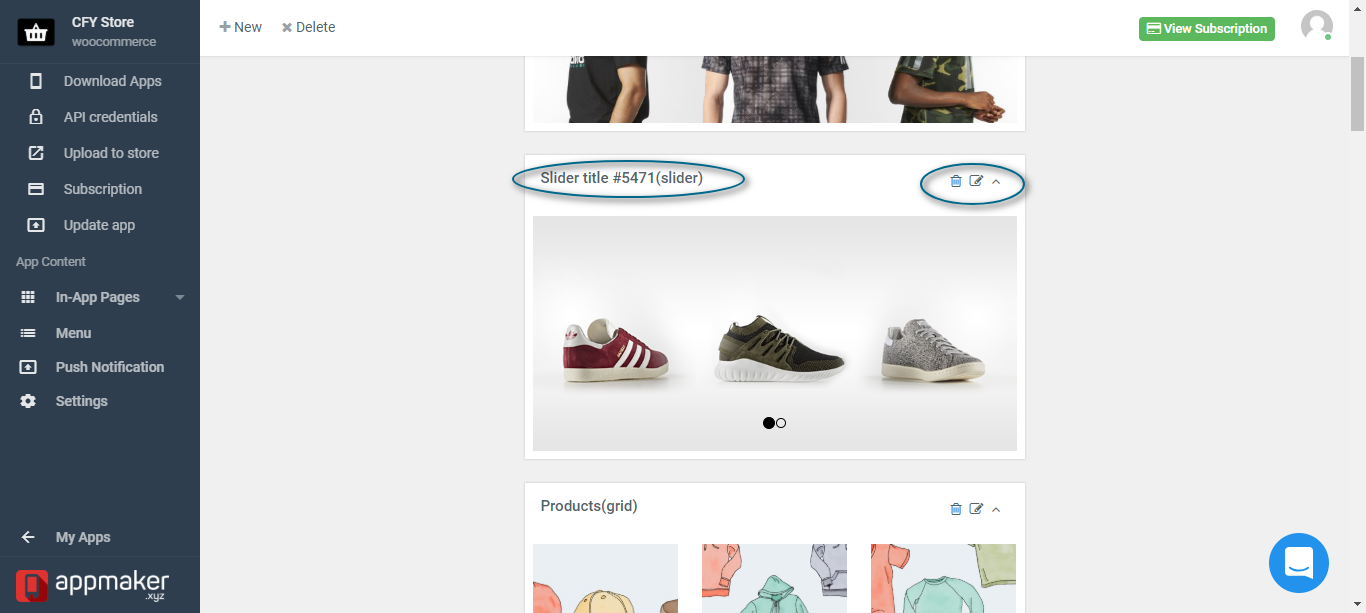 To add this widget in your In-App click on 'Add new widget' and select slider. The next step is to add a slider name and a title for each image, this is for you to distinguish the slider and slider contents . You can choose an image of PNG format for your slider either from the WordPress media or you can upload a new image.
The recommended size of an image is below 1000 x 1000 pixels. If you want to add more slides to your slider, click the 'Add' button. At the end don't forget to save changes.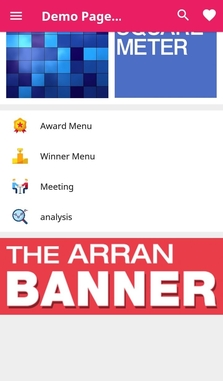 Managing Grid:
If you want to display multiple products, offers, new releases this widget can be used. Click on 'Add new widgets' and select grid. Like other widgets give a grid title. Next, you can see a 'Items per Line' text box. This means how many items you want to add in a single grid row. If you choose 3, then there will be three items per line.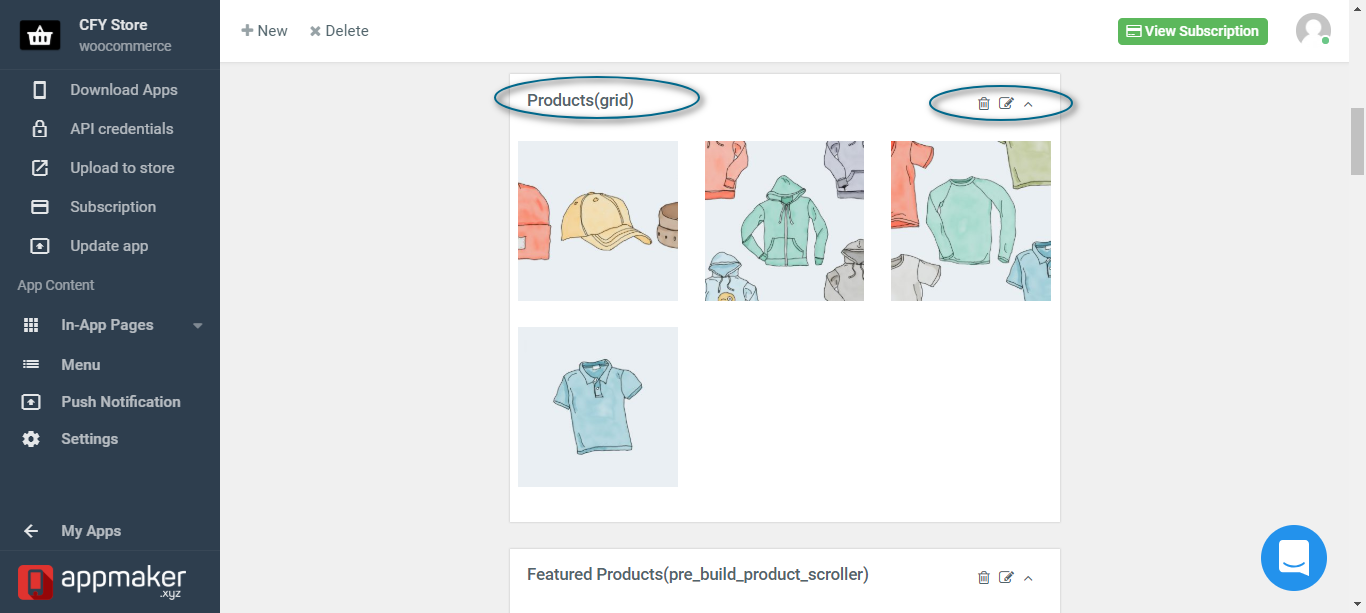 In case If you are adding a lot of items to your grid, you can choose whether the 'show more' button has to be displayed or not. If yes, then you can name that button as you like. The next step is to choose the action for your items in the grid.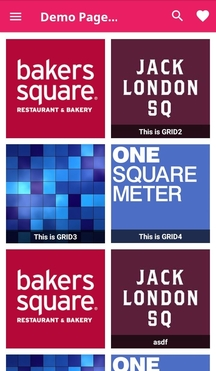 You can give a title for each item so that you can distinguish among them in the future. Just like all widgets, you can either choose an image from your WordPress media or you could upload one.

Managing Menu:
A menu can be added in your In-App page if required. Click on 'Menu' inside 'Add new widget'. A menu name and title can be added for your ease. Moreover, you can add an image and choose the action that is to be taken.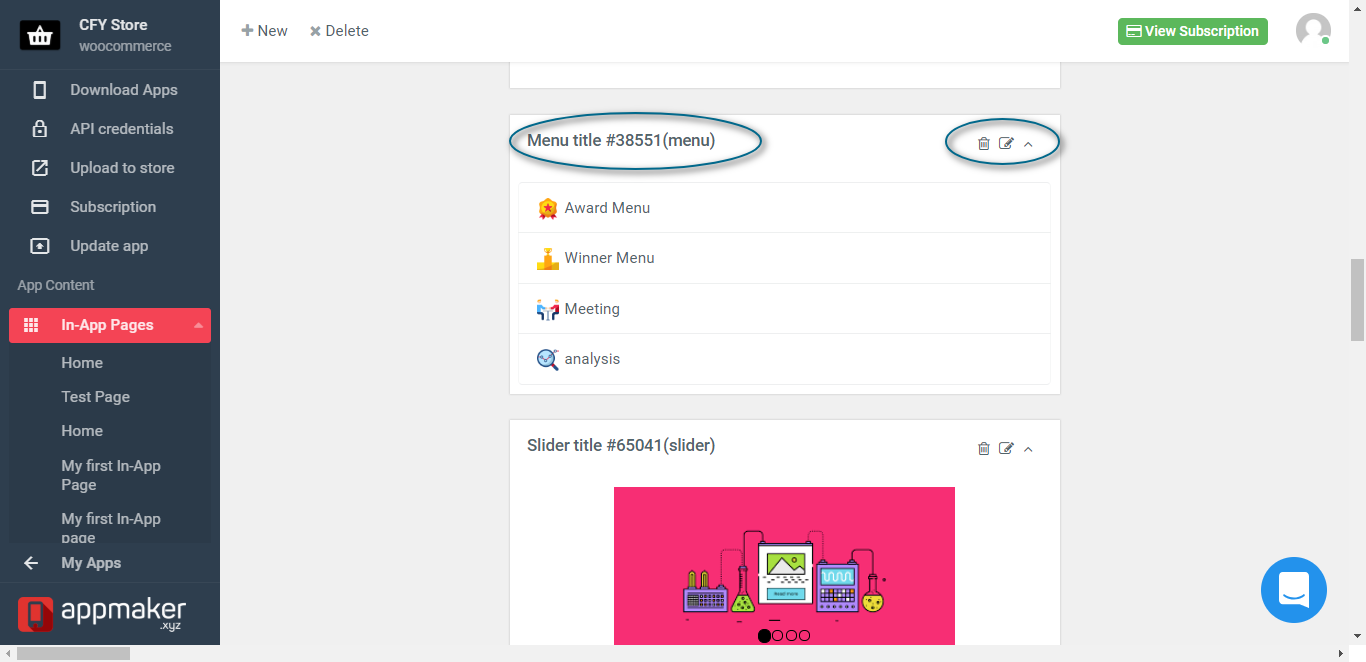 Any number of menu items can be added or removed at your convenience. If you want to edit or remove an item from the menu, click on the edit icon of the menu and on the screen that appears, the list of items in the menu will be displayed, you can use the edit and remove button that is provided.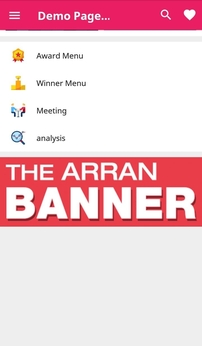 Managing product scroller:
A product scroller is used to display a particular product in your In-app page and you can view the products by scrolling them in your App.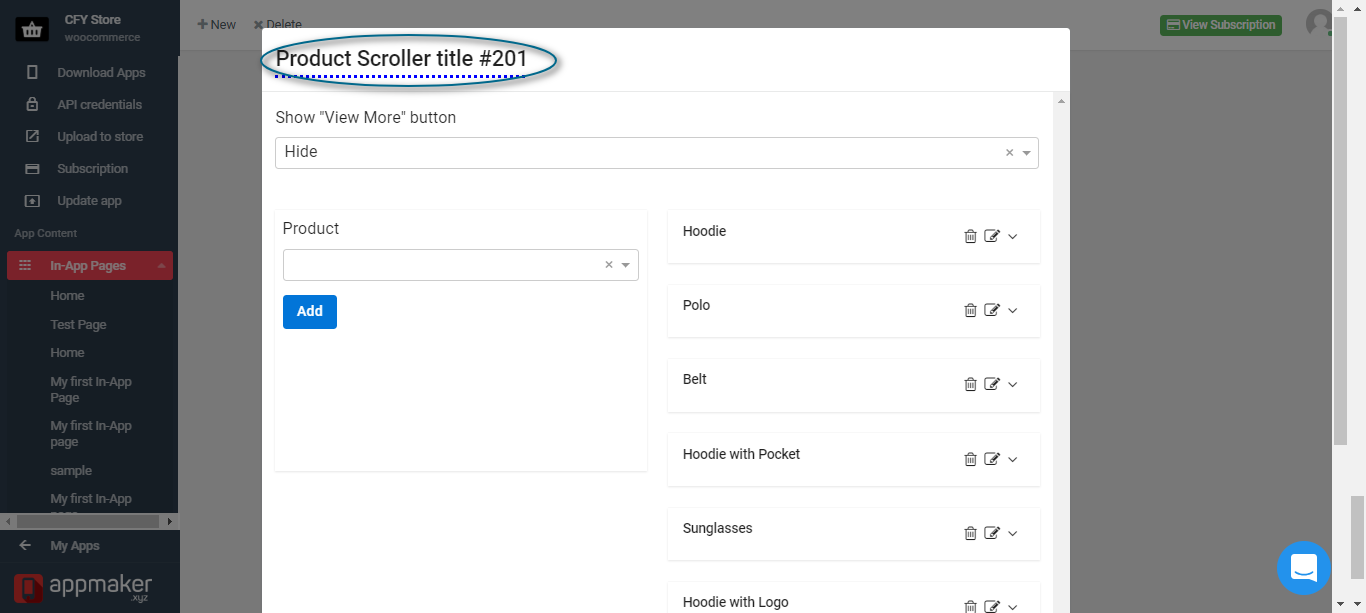 To choose this select 'Product Scroller' from the widgets and you can give a title for your product scroller. Here you have to choose which product has to be displayed in the scroller and you can choose whether to display or hide the 'View more button'. You can also rename this button if required.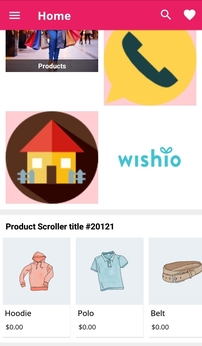 Managing Image scroller:
Image scroller is similar to the slider. Multiple images can be added and an action can be assigned to each image. In order to add an image scroller, select 'Image Scroller' from the widgets.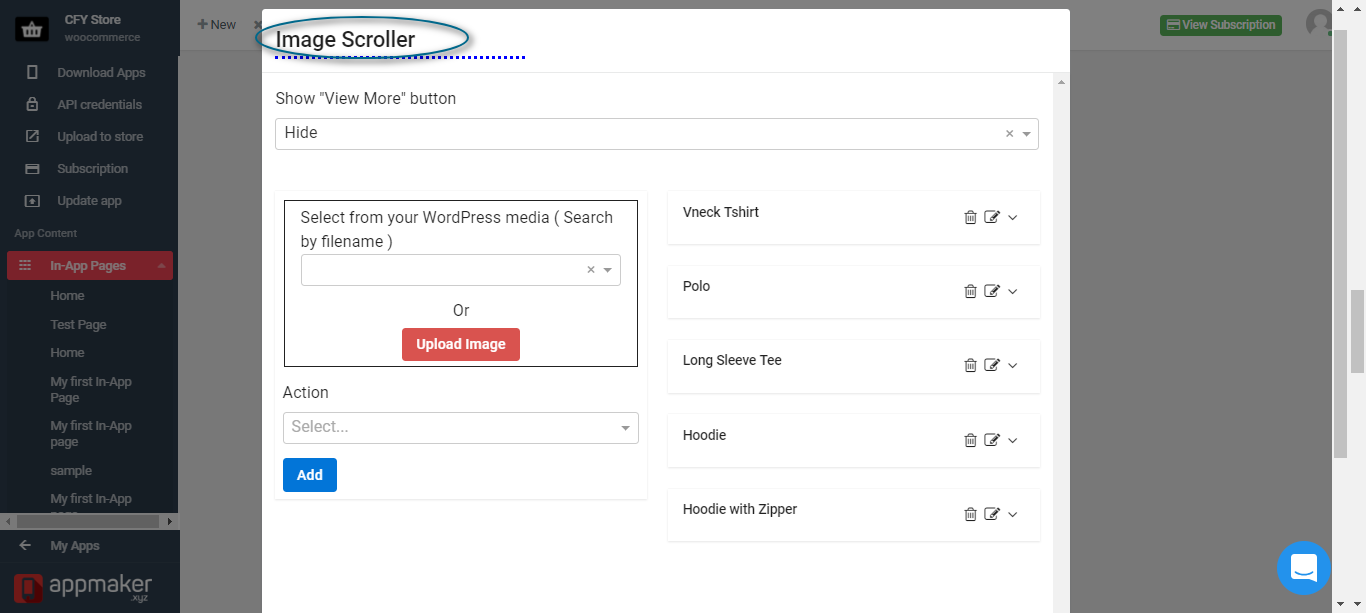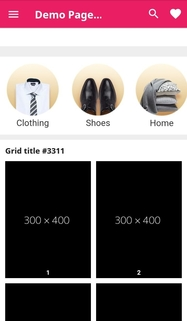 The images can be either uploaded or you could choose from the WordPress media. You can choose an action for each image you add.

Managing Text widget:
Texts alone can be added to your In-App pages. To add texts you can choose 'Text widgets' from widgets and add the message to the text box provided.

You can choose this widget to convey some messages or information. This widget does not have any action or image.

Pre-Build Product Scroller:

This widget is used to display some products that come under Pre-Build categories. Recent products, top rated product, best-selling products and so on. To add this to your In-App page, choose Pre-build product from the widgets.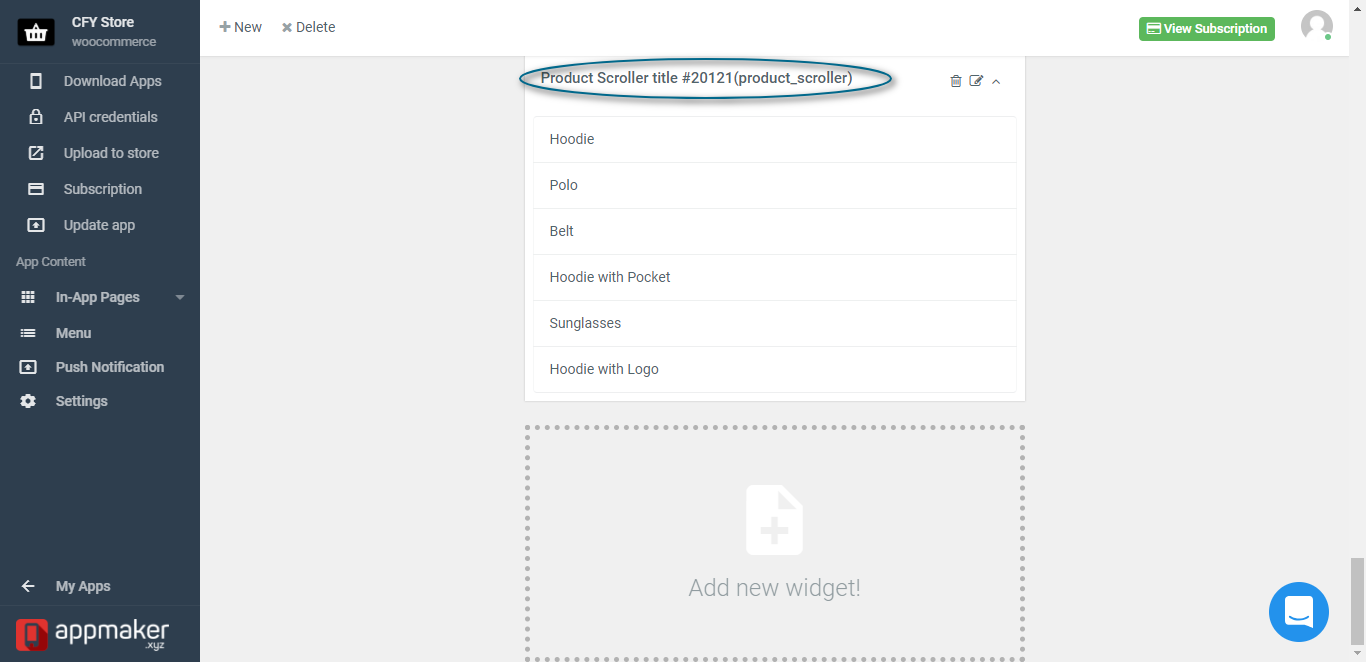 You can either show or hide this text in your app. To select the pre-built product, click on 'Select Product scroller'. This widget works just like product scroller, but for the built-in categories.