Steps for enabling Grocery mode
Updated on December 7, 2020, In Category:
Appmaker features
.
Step 1: Login to Dashboard
Step 2: Click the Manage App button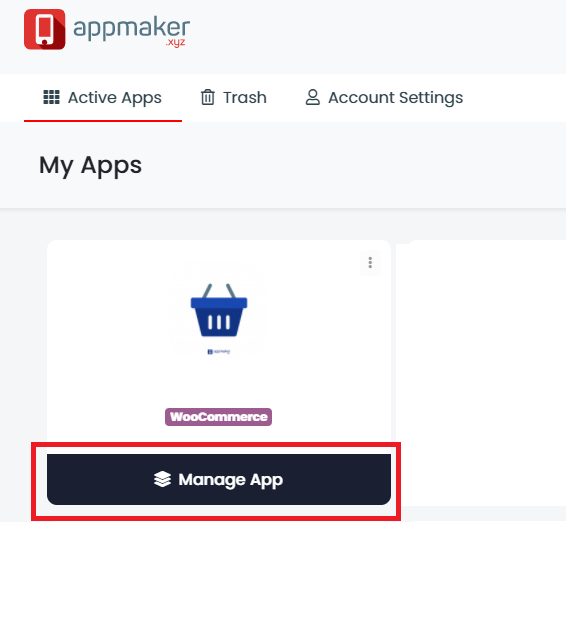 Step 3: Click Update app on the sidebar

Step 4: Click the Settings button on the sidebar, the settings page appears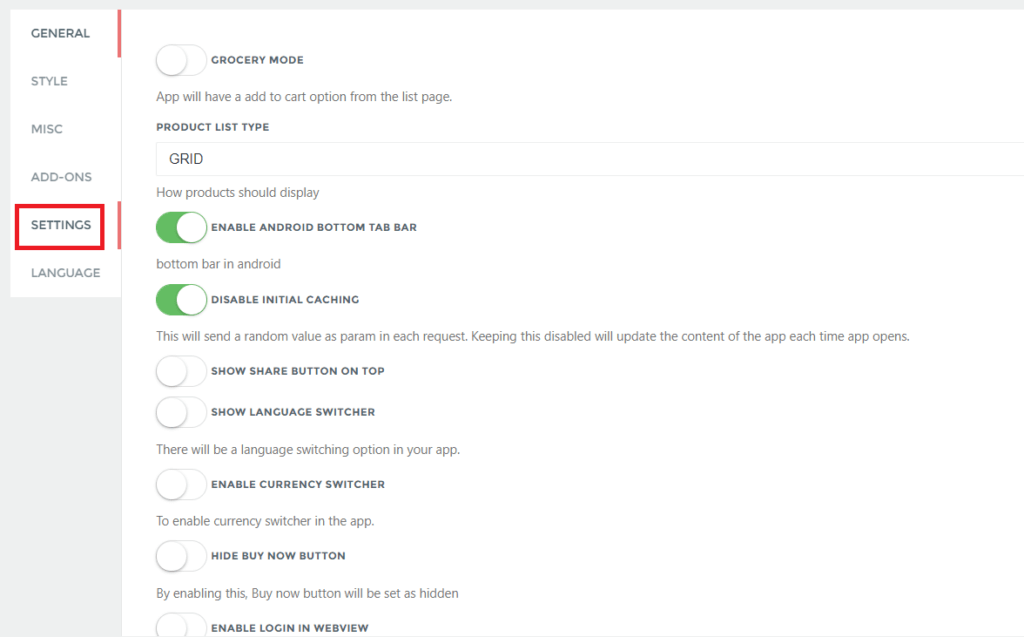 Step 5: Enable Grocery Mode and then click the Submit button at the bottom of the page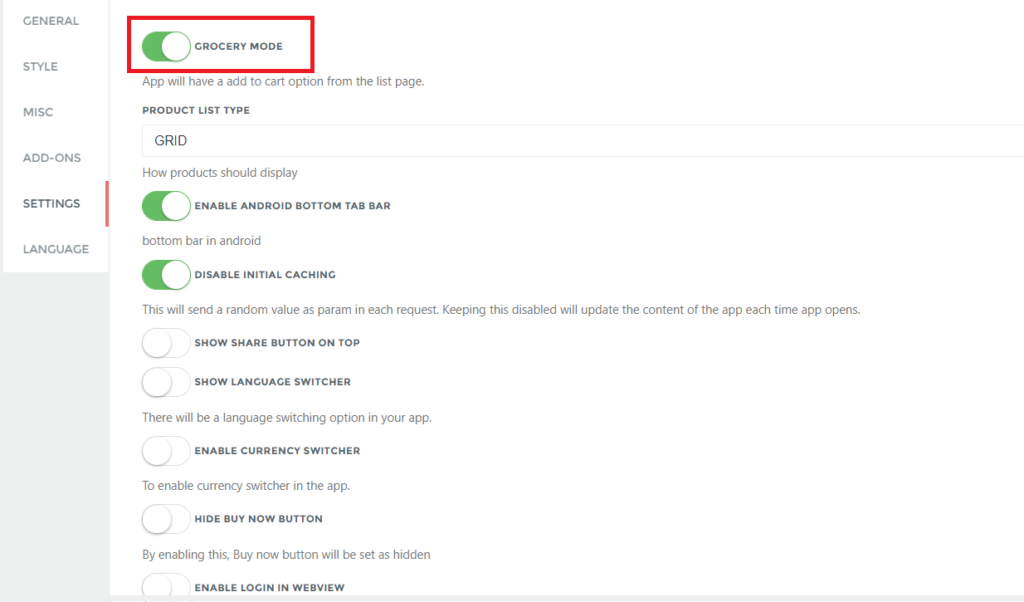 Grocery Mode in the app is now enabled as shown below. Users can now Add quantity by clicking on the '+'.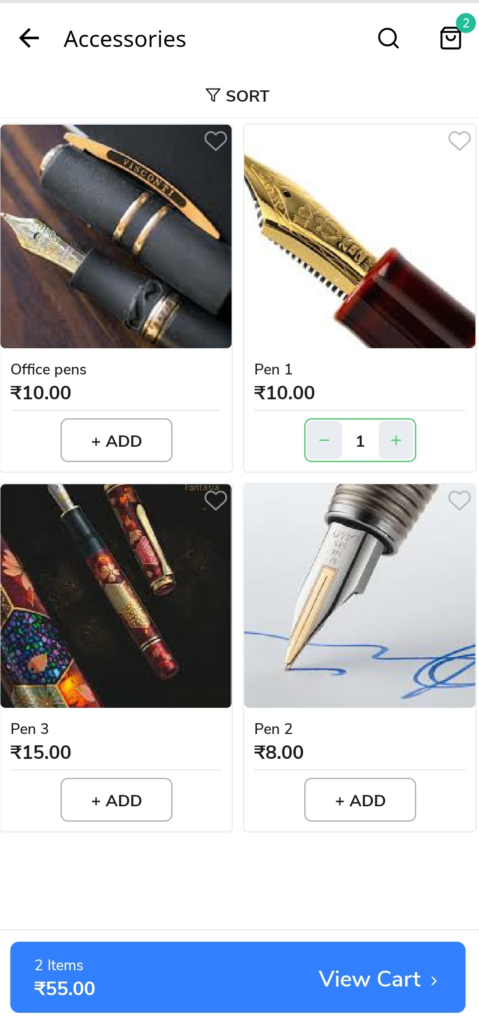 ———- END ———-