Go to https://developer.apple.com/account/ios/profile.

To add a new provisioning profile, click +.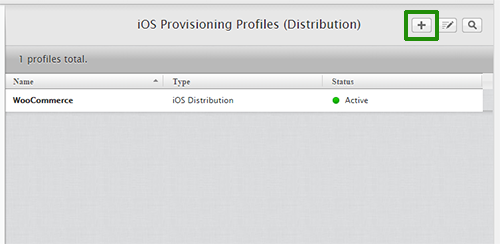 3.Under the Distribution section, select App Store and click Continue..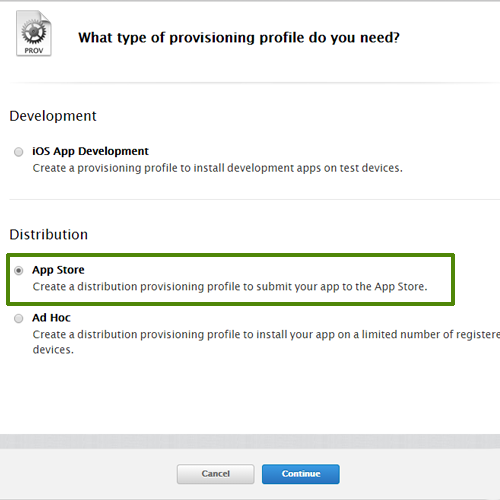 4.Select the App ID from the drop-down menu and click Continue.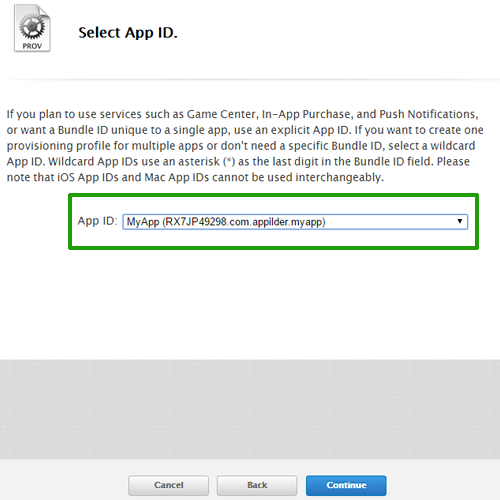 5.Select your distribution certificate and click Continue.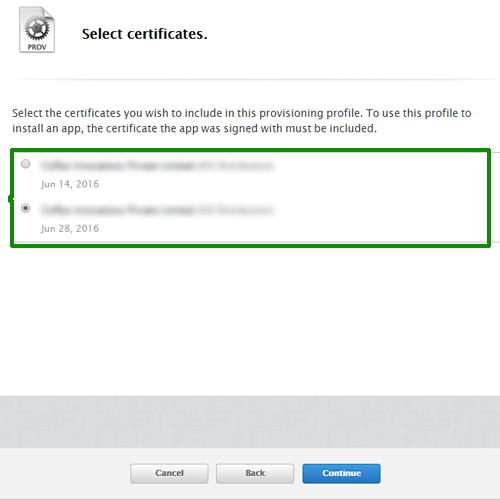 6.Enter your app name for profile name field and click Generate.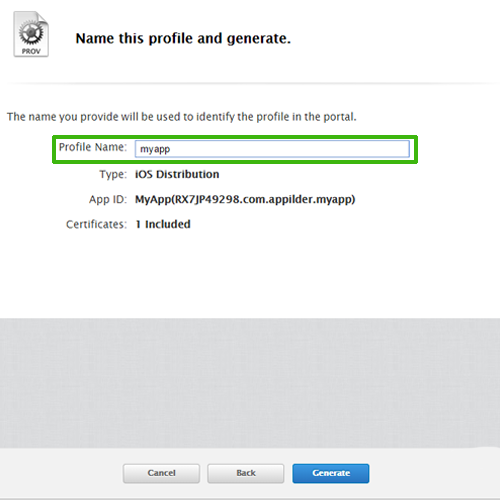 7.Click Download and save the .mobileprovision file. Then click Done.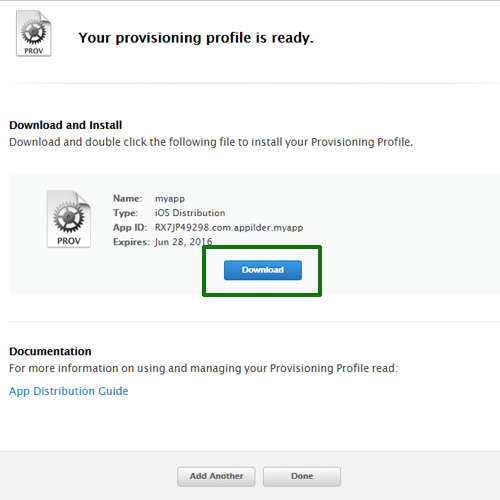 8.Return back to Appmaker and click browse and browse to .mobileprovision file ( you downloaded in the preview setup).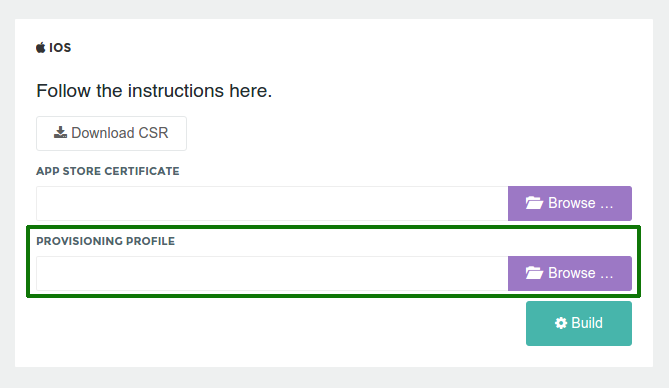 9.Click Build.