Slider
Updated on February 27, 2019, In Category:
In-App Pages
.
Click App Content–>In-app pages–>Add new widget–> Slider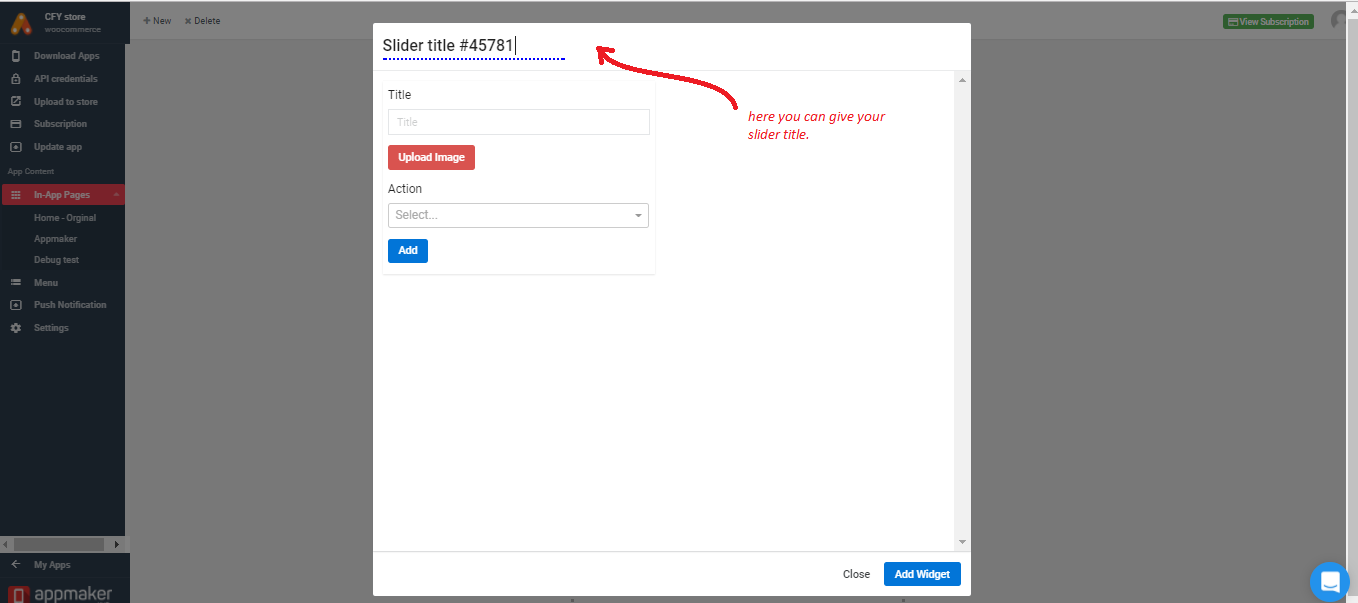 Here you can add multiple item as sliders. And you have to mention the actions of each image on the slider. Then by clicking the images of the slider in your app , the control will direct into the action mentioned.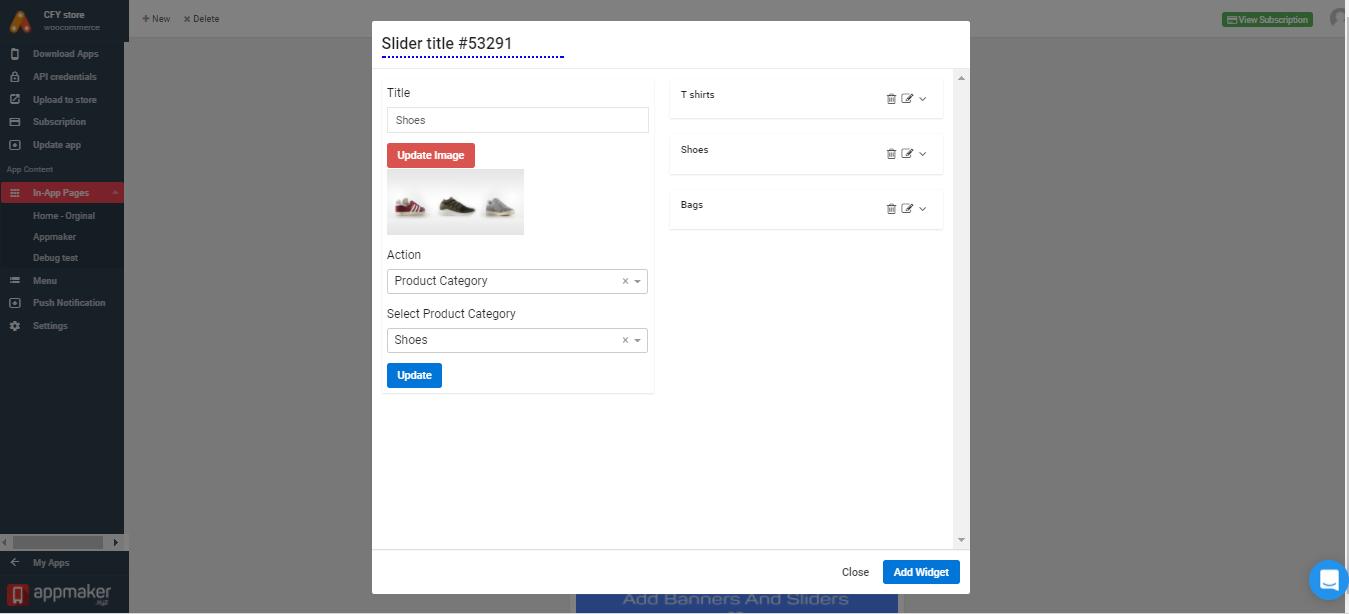 mobile view: