Setting up Push Notifications for Android and iOS apps and Firebase Analytics
Updated on December 7, 2020, In Category:
Configuring push notification
.
Push notifications are used to send messages to the users even when they are not using the application. For example, when you launch a new product or give a discount to products, your customers can be informed with a push notification that appears on the Notification bar of their iOS and Android device. This increases the retention and engagement of users with the app. You can send the order status to your customers when required.
Follow the steps given below and finish setting up your Android and iOS push notifications:
Note: For iOS, there are a few additional steps before you are done.
Step 1: Go to Firebase and create an account
Step 2: Click Go to console and then select Create New Project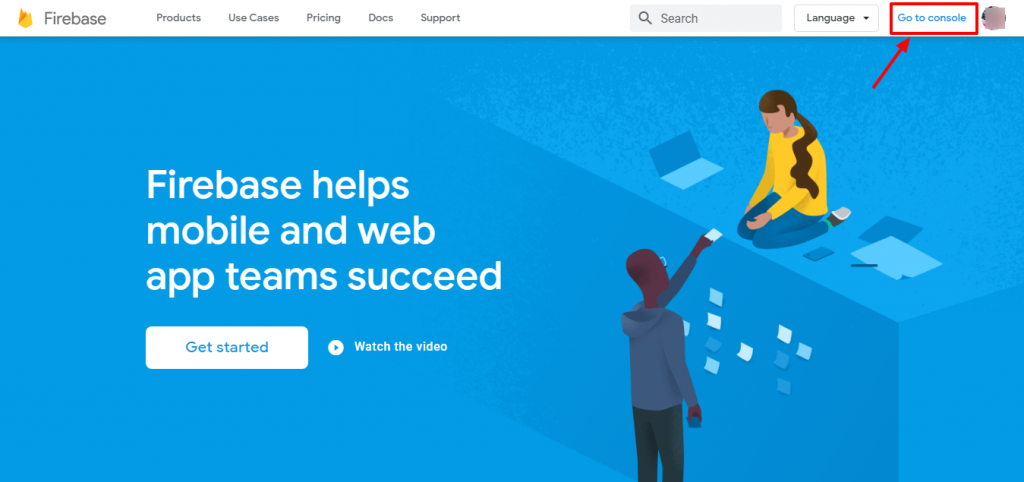 Step 3: Give a project name and Add Project to continue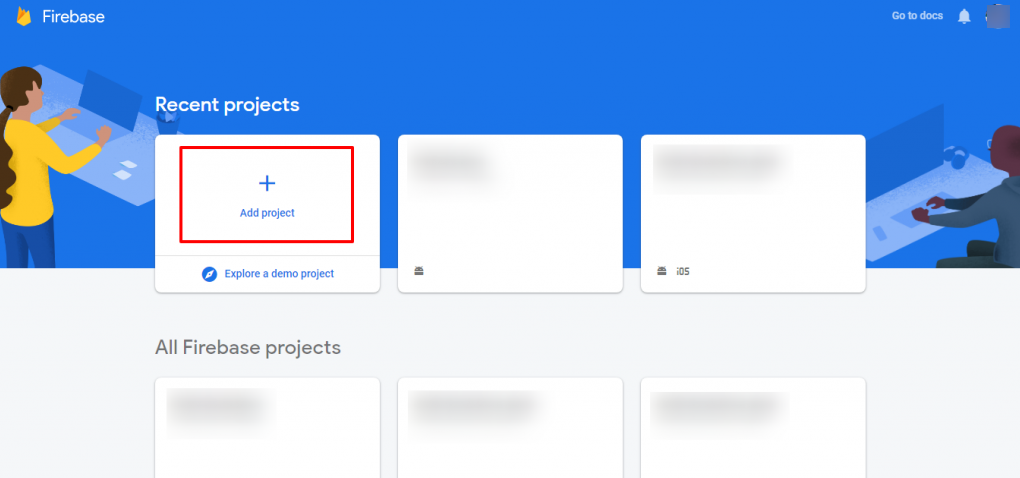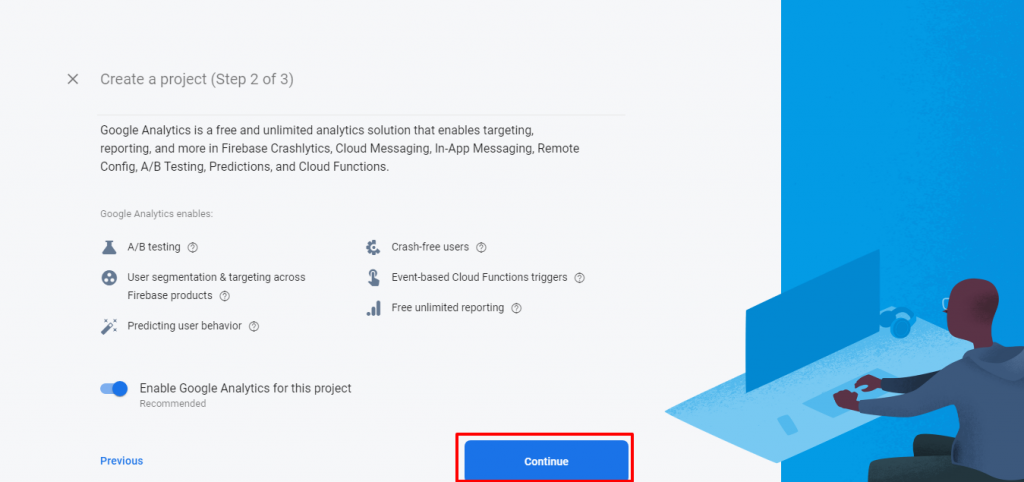 Step 4: Select a Firebase account and click on Create Project. Now your project is ready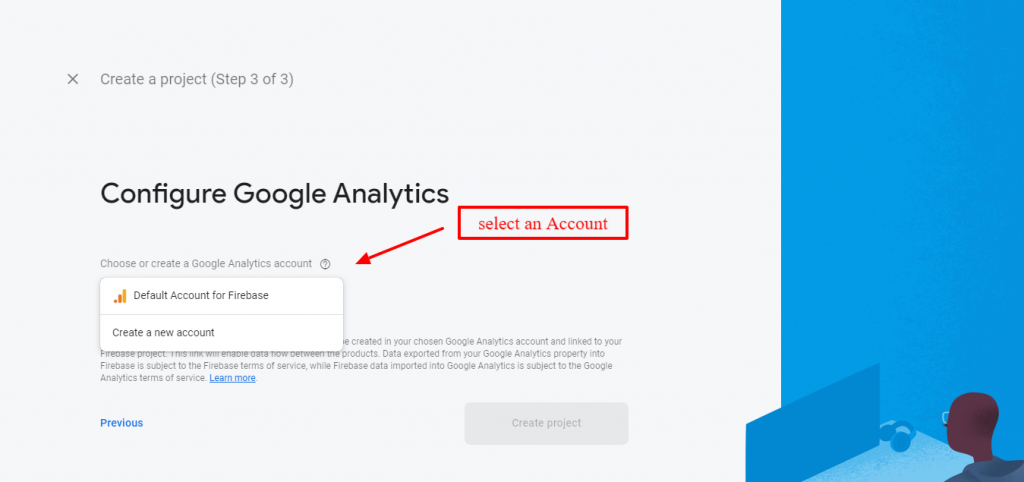 Step 5: Click Continue, the project overview window appears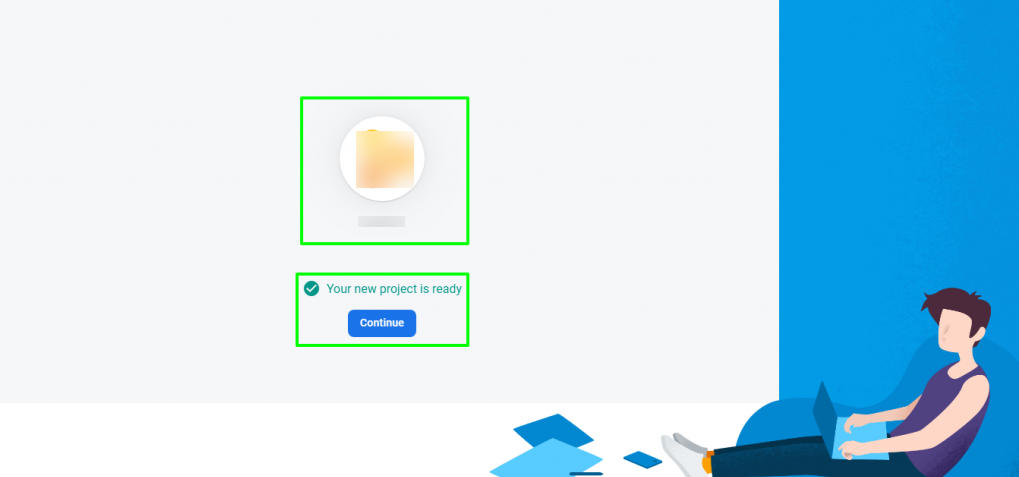 Step 6: Select the Android symbol. The Register App window opens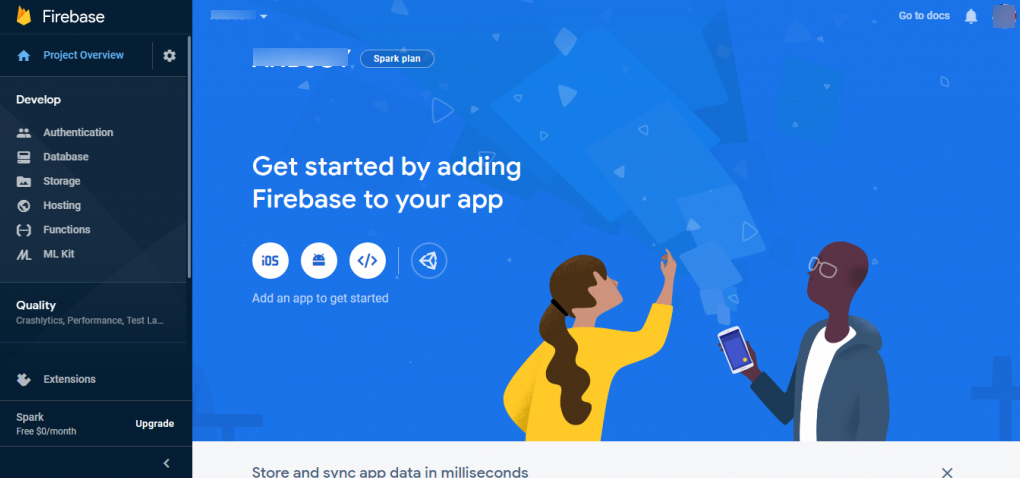 Step 7: Enter the Android package name. For package name, Go to Dashboard and copy package name from API credentials
Step 8: Click Register app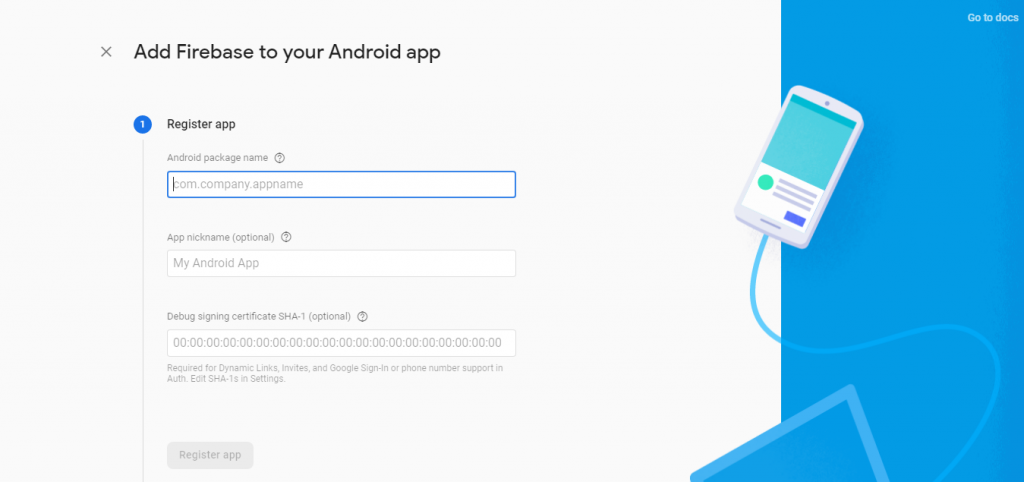 Step 9: Download the Config file. Click Next and skip for steps 3 and 4 (add firebase SDK and Run your app to verify installation).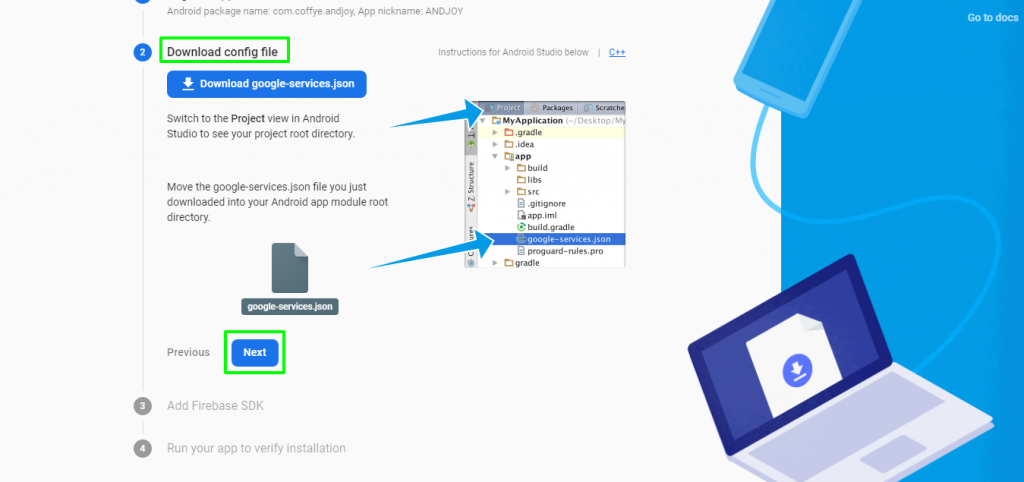 Step 10: Now, upload the Config file as given below:
Go to Dashboard and select Update App
Click ADD-ONS
Enable Push Notification
Upload the file (Android) and click Submit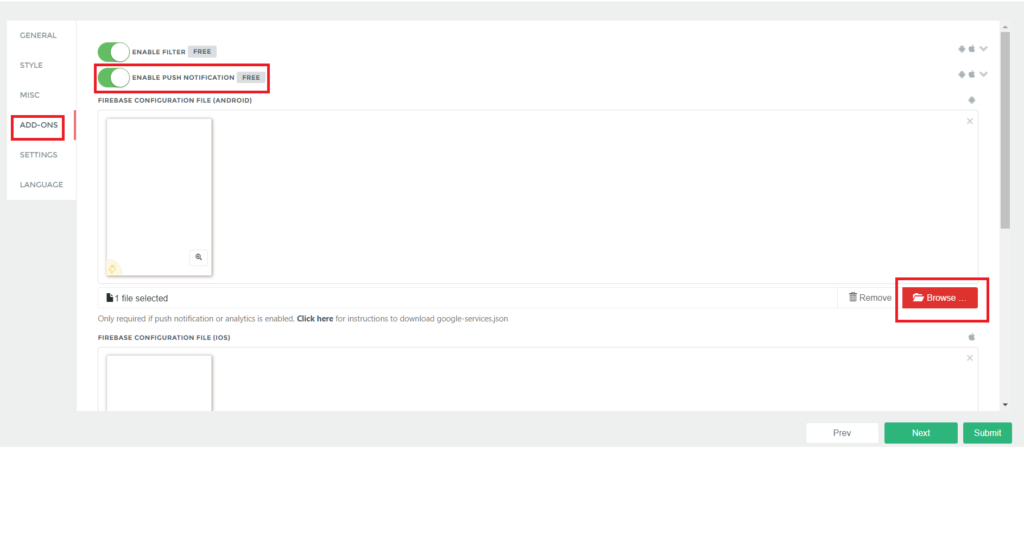 Step 11: In the Project Overview window, Select iOS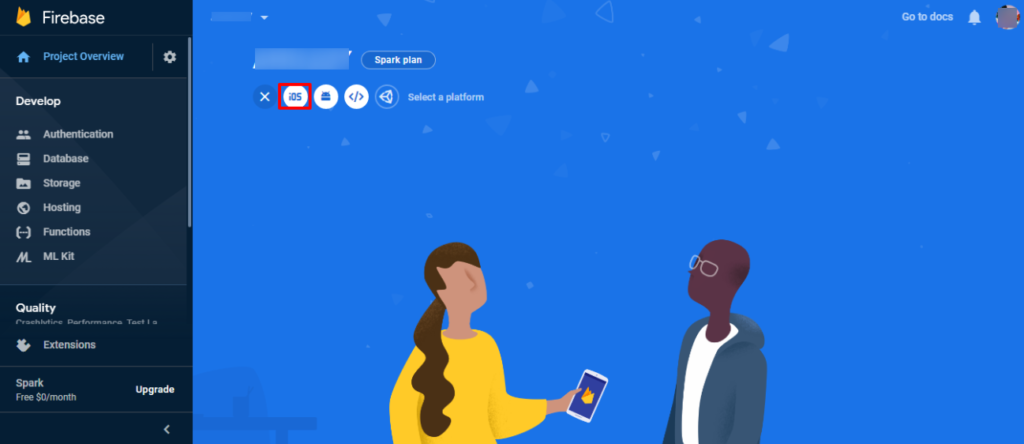 Go to Dashboard and select Update App
Click ADD-ONS
Enable Push Notification
Upload the Firebase iOS config file and click Submit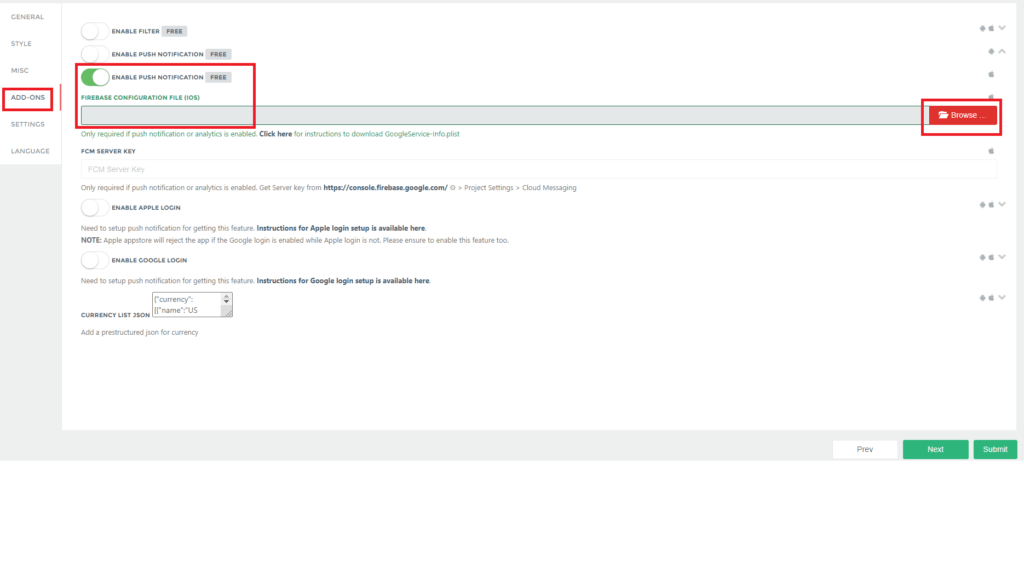 Step 12: Follow the same steps as done for Android:
Download Config file and upload it in the ADD-ONS (iOS)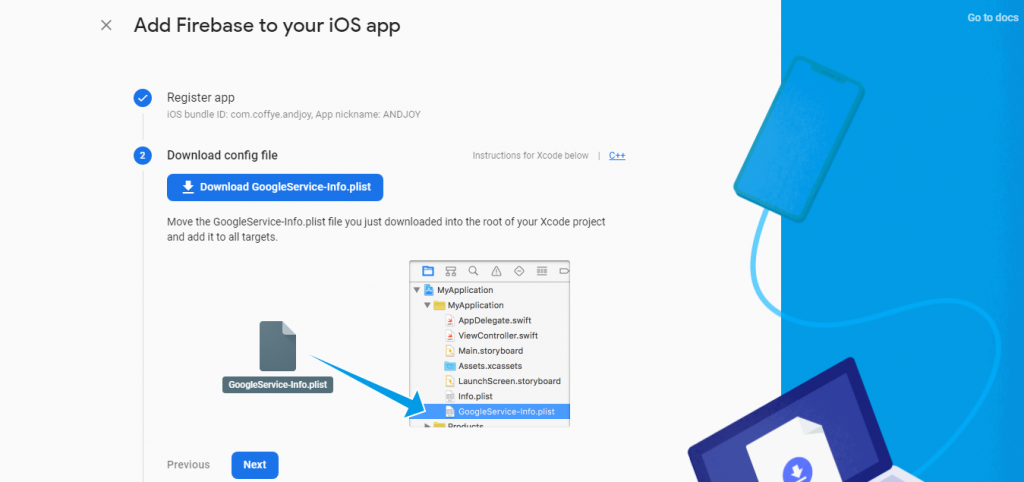 Now you can see two apps in Firebase.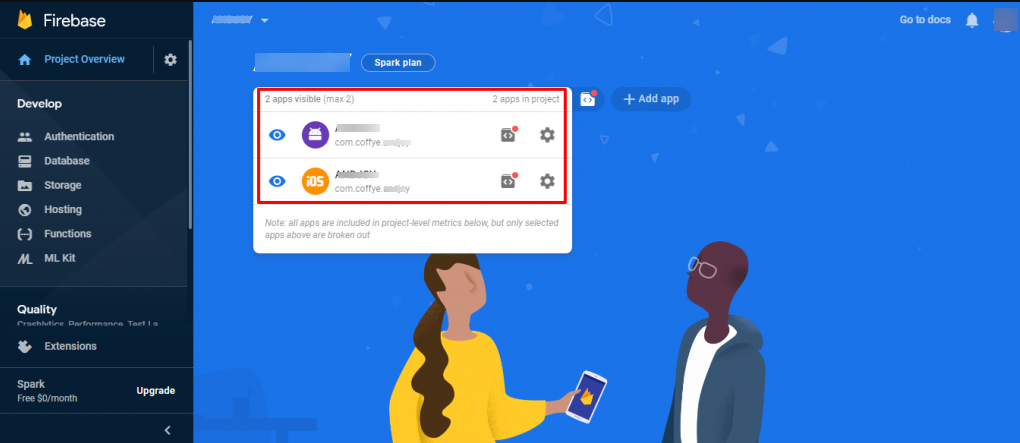 Step 13: Click on the Settings and select Cloud Messaging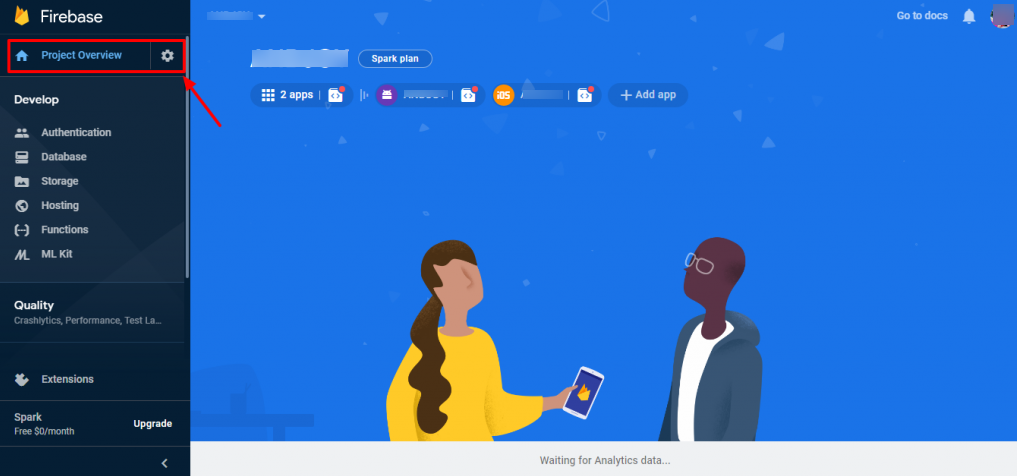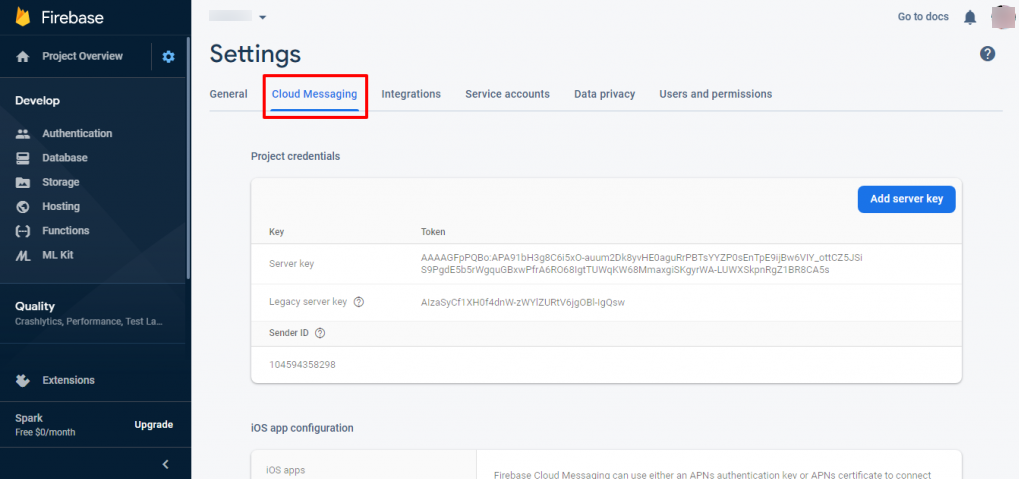 Step 14: Copy the Server Key from the Settings page of the Firebase Console and paste it on the ADD-ONS page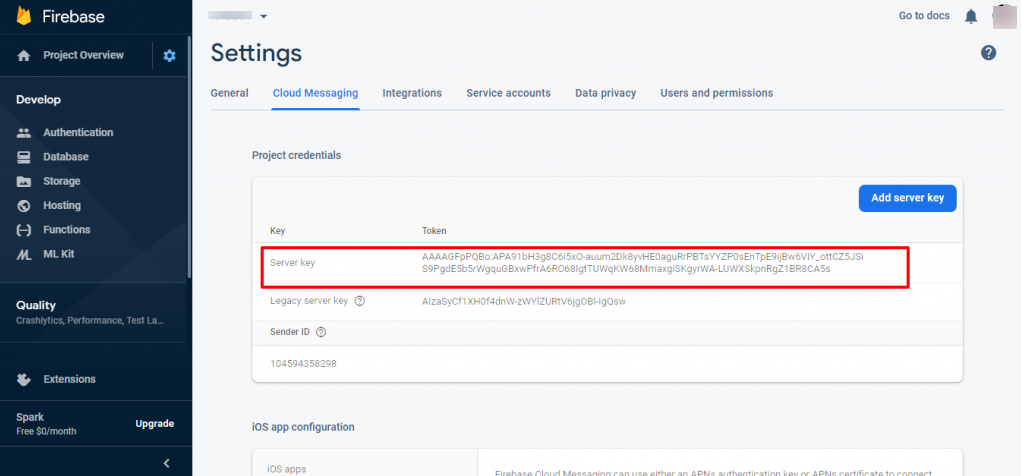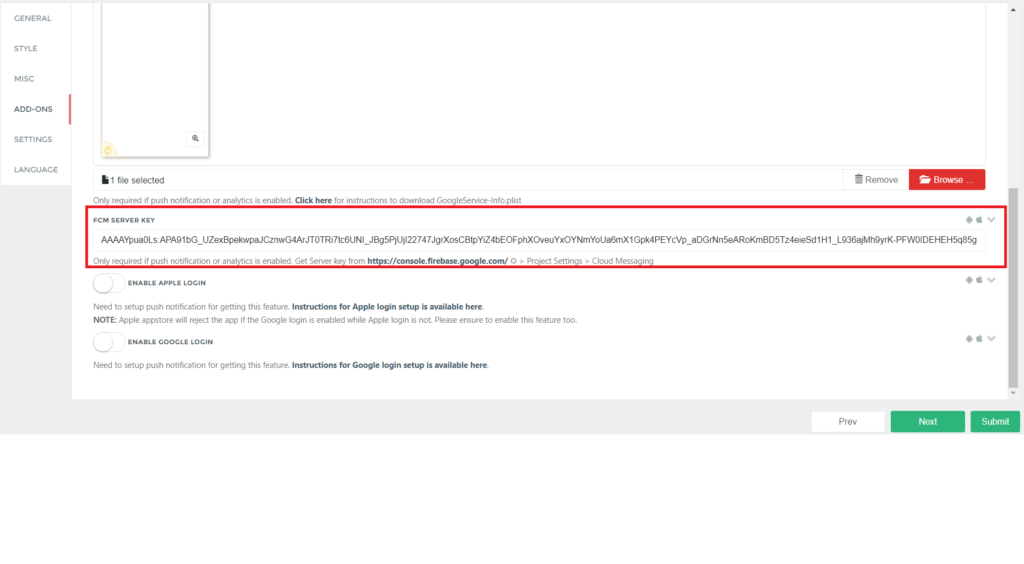 Step 15: From Dashboard Settings, select Orders
Step 16: Paste the FCM server key here also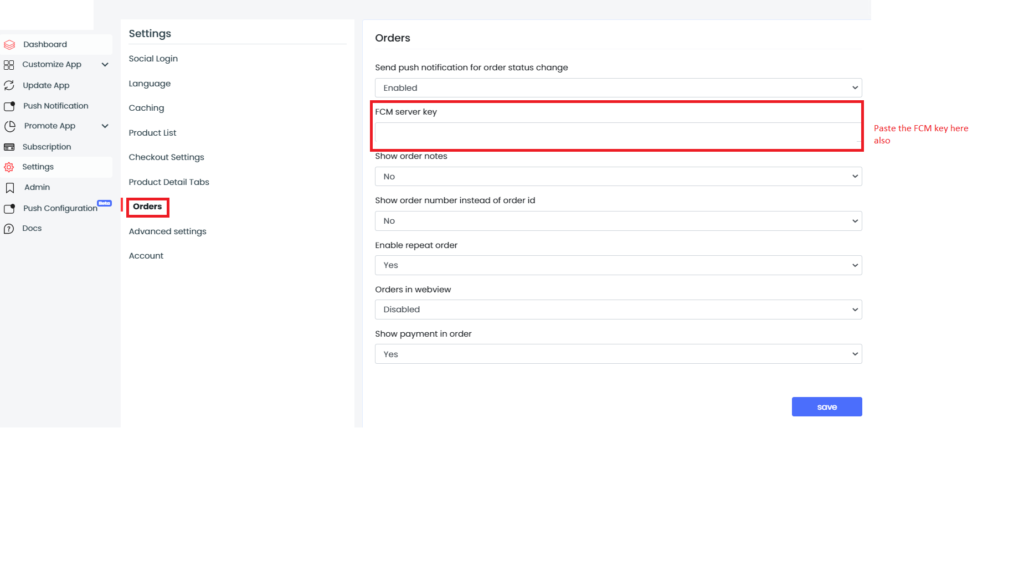 For iOS, a few more steps need to be done to setup Push Notifications
Step 1: Login to Apple developer account
Step 2: Go to Certificates, Identifiers & Profiles, select Keys and Click + to create Key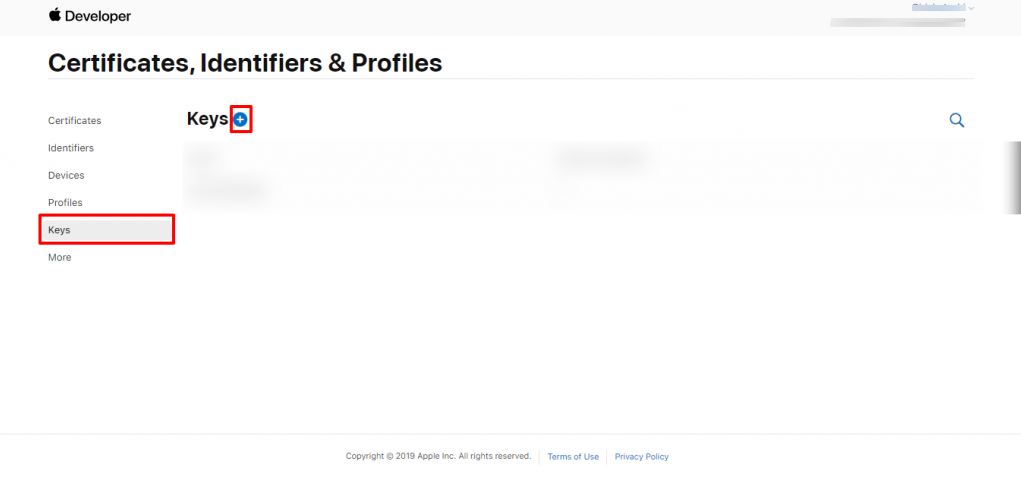 Step 3: Enter Key Name as Push Notification and check APNs box. Then click Continue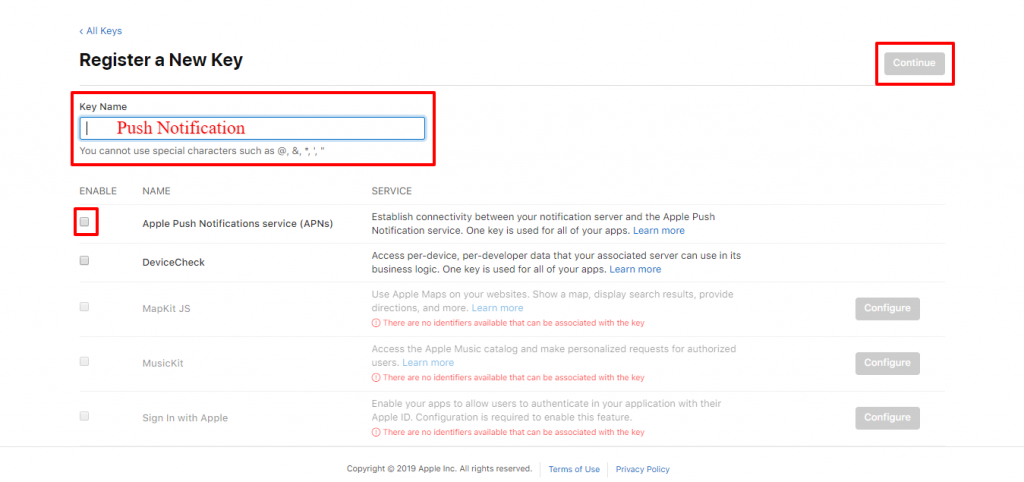 Step 4: Copy the Key ID and keep it safe. Download the file and keep it secure. (This is Important)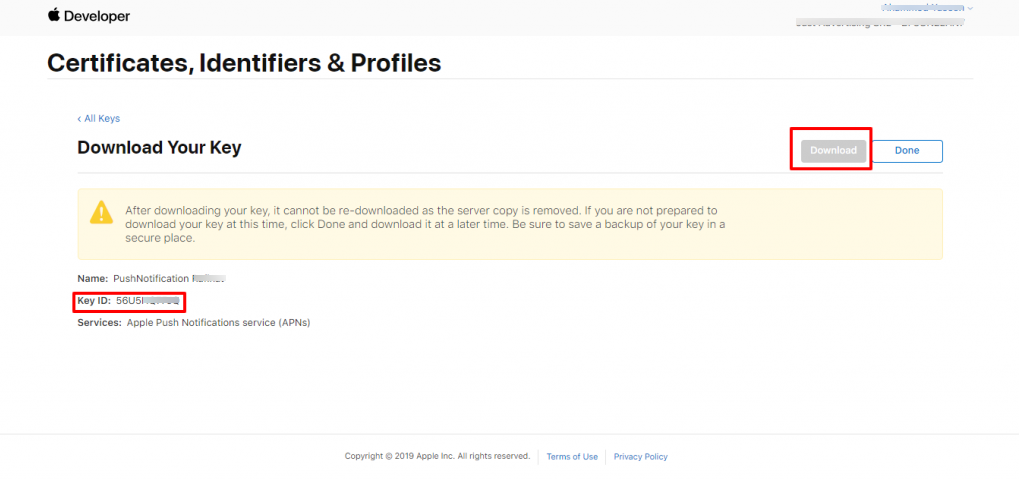 Step 5: Go to FireBase Console and select your project
Step 6: Go to Project Overview and select Project Settings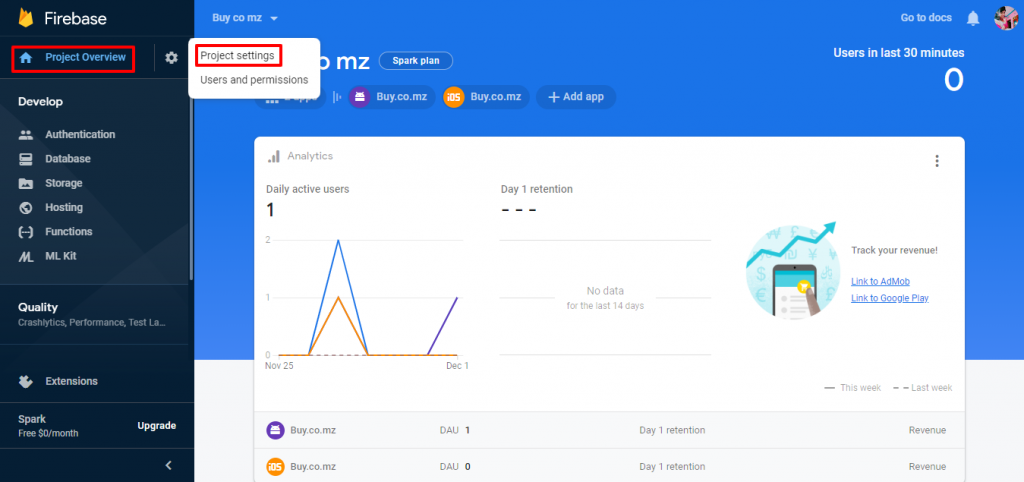 Step 7: Under APNs Authentication Key and upload the file you downloaded before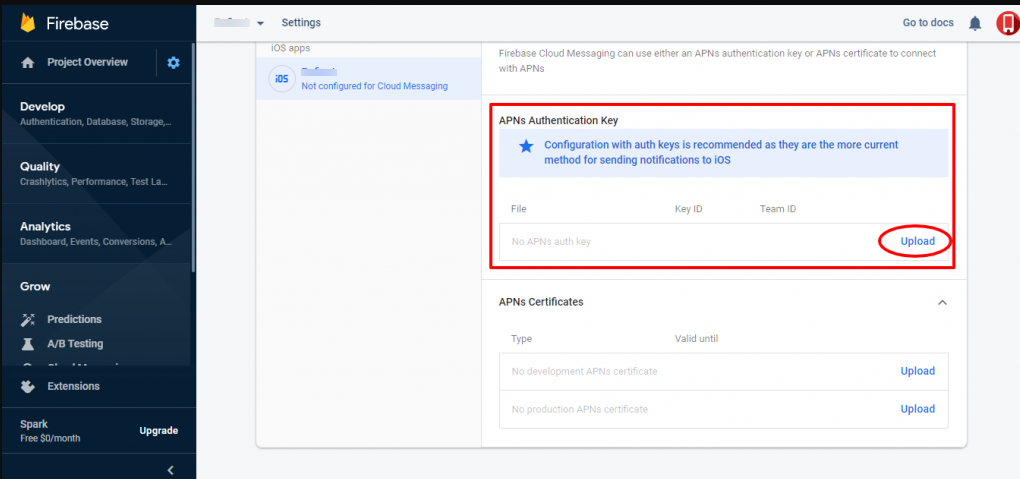 Step 8: Enter the Key ID in the Upload APNs auth key box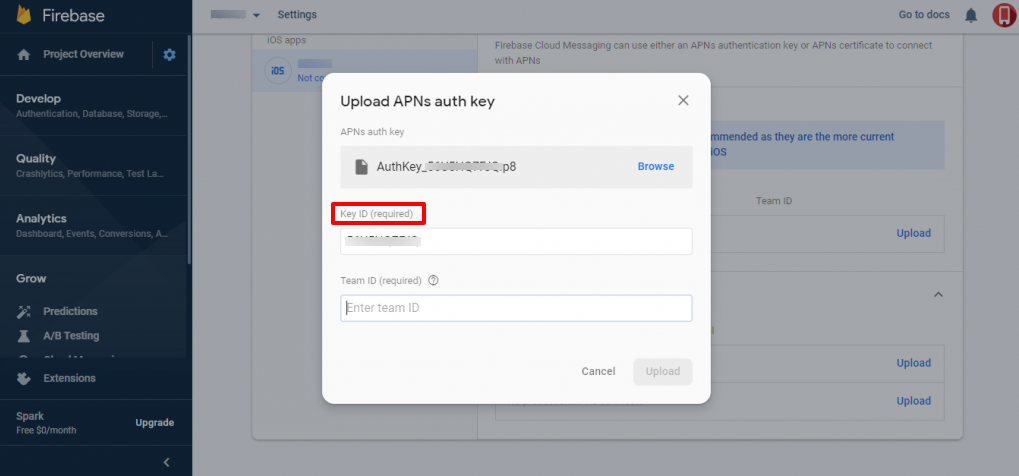 Step 9: Copy the Team ID from here and paste in the Team ID field in the Upload APNs auth key box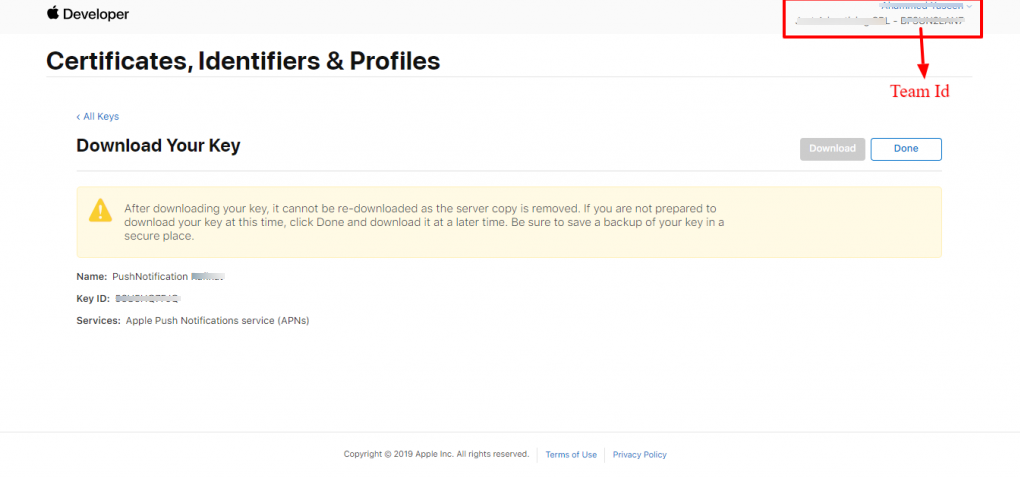 ———- END ———-