Setting-up Your Google Play Developer Account
Updated on February 11, 2020, In Category:
Publising App
.
In order to publish apps to the Google Play market, you must sign up as a Google Play developer. This article will walk you through the steps of setting up your account.
Step 1: Creating a Google Play Developer account requires that you have a traditional Google account available.
If you are not having a Google account, you need to create one.
https://accounts.google.com/SignUp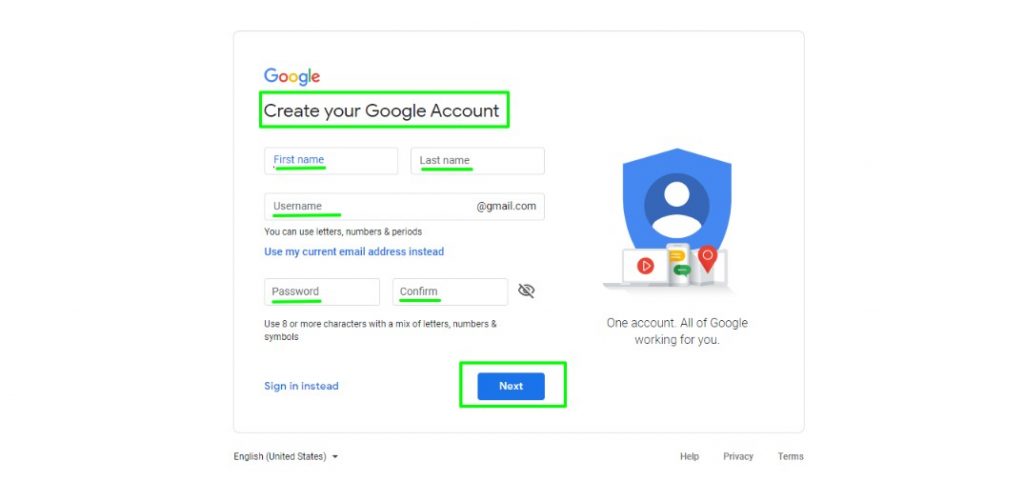 Step 2: Go to the Google Play Developer Console https://play.google.com/apps/publish/signup/ and sign up for an account.
You will get a page like below, after you sign in with your Account.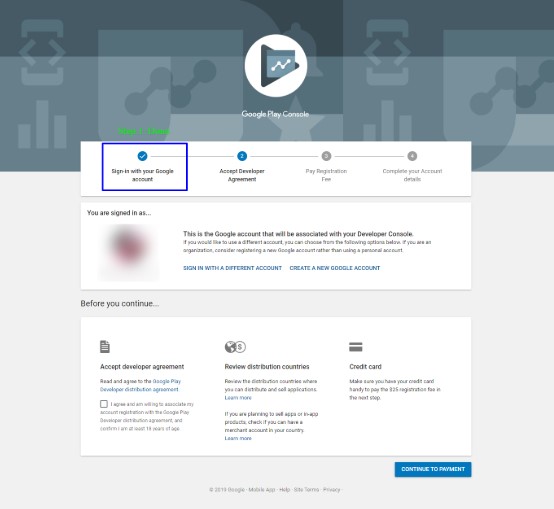 Step 2: Read and agree to the Google Play Developer distribution agreement.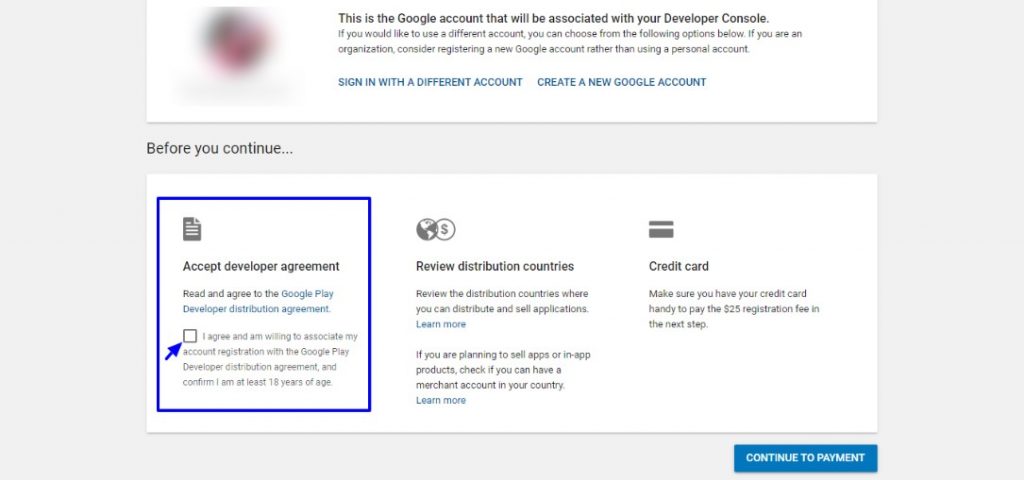 Step 3: Pay the registration fee for your account.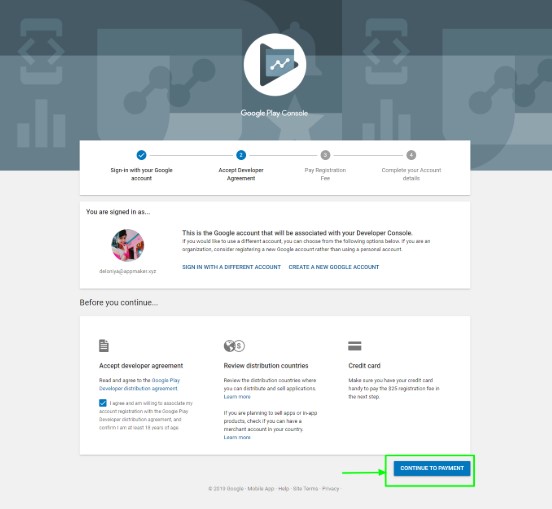 When you click on payment, a screen appears. Fill up the details of the card and Click Buy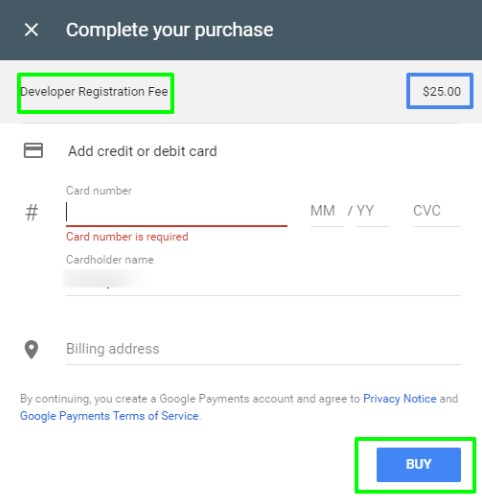 Step 4: Fill out your Google Play Developer Profile.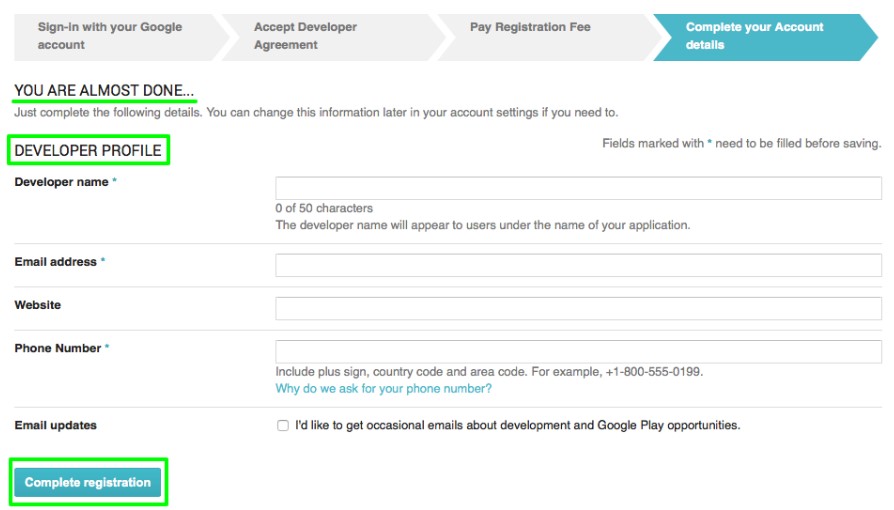 Step 5: Once you've set-up and configured your account, you can create a Google Play app and find your Google Play License Key.
Invitation to users(To add a user to your project on the Google Developers Console)
Sign in to your Google Developers Console.
Select a project.
On the left menu, click Permissions.
Near the top of your screen, click Add Member.
Type the email address ([email protected]) of the user you added to your Play Console.
Choose a permission level.(Admin Access)
Click Add.