Setting-up Your Apple Developer Account
Updated on February 11, 2020, In Category:
Publising App
.
Before you get started with your Apple developer account application, you're going to want to have a few things handy. Collecting and accessing this information before you begin will make the application process much easier.
Here I proceed as an Individual. But Given the details of Enrolling as an organization.
Step 1: Enrolling as an Individual
If you are an individual or sole proprietor/single person business, get started by signing in with your Apple ID with two-factor authentication turned on. You'll need to provide basic personal information, including your legal name and address.
Enrolling as an Organization
If you're enrolling your organization, you'll need an Apple ID with two-factor authentication turned on, as well as the following to get started:
A D-U-N-S® Number
Your organization must have a D-U-N-S Number so that we can verify your organization's identity and legal entity status. These unique nine-digit numbers are assigned by Dun & Bradstreet and are widely used as standard business identifiers. You can check to see if your organization already has a D-U-N-S Number and request one if necessary. They are free in most jurisdictions. Learn more
Legal Entity Status
Your organization must be a legal entity so that it can enter into contracts with Apple. We do not accept DBAs, fictitious businesses, trade names, or branches.
Legal Binding Authority
As the person enrolling your organization in the Apple Developer Program, you must have the legal authority to bind your organization to legal agreements. You must be the organization's owner/founder, executive team member, senior project lead, or have legal authority granted to you by a senior employee.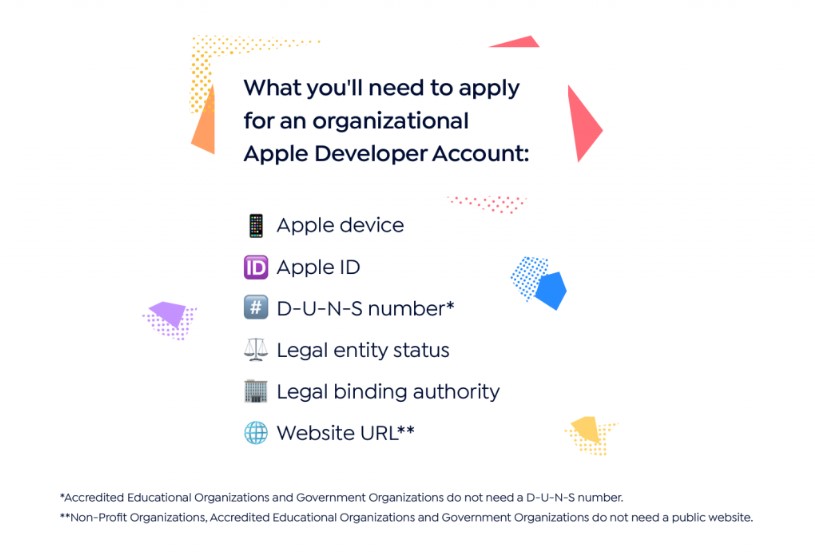 Creating your Apple Id:
When you click on the link below, you will get a page like this,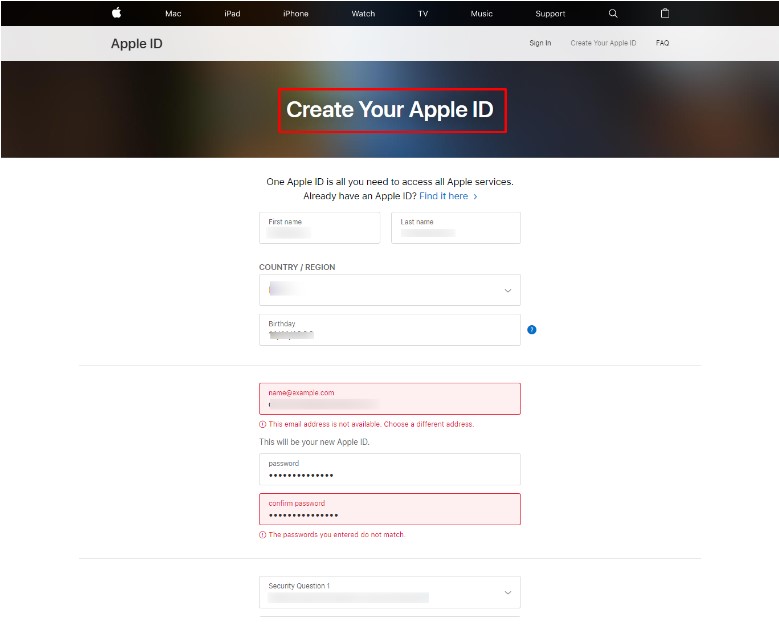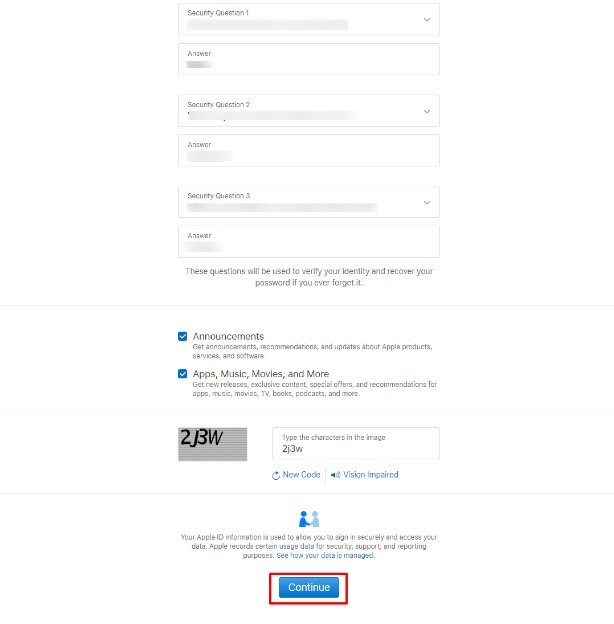 Two-factor authentication:
Turn on two-factor authentication in Settings
If you're using iOS 10.3 or later:
Go to Settings > [your name] > Password & Security.
Tap Turn On Two-Factor Authentication.
Tap Continue.
Turn on two-factor authentication on your Mac
If you're using macOS Catalina:
Choose Apple menu  > System Preferences > Apple ID.
Click Password & Security under your name.
Click Turn On Two-Factor Authentication.
Step 2: Complete your account application
a) Go to https://developer.apple.com/programs/enroll/
Click the Start Your Enrollment button at the bottom, and log in to the developer section with your Apple ID.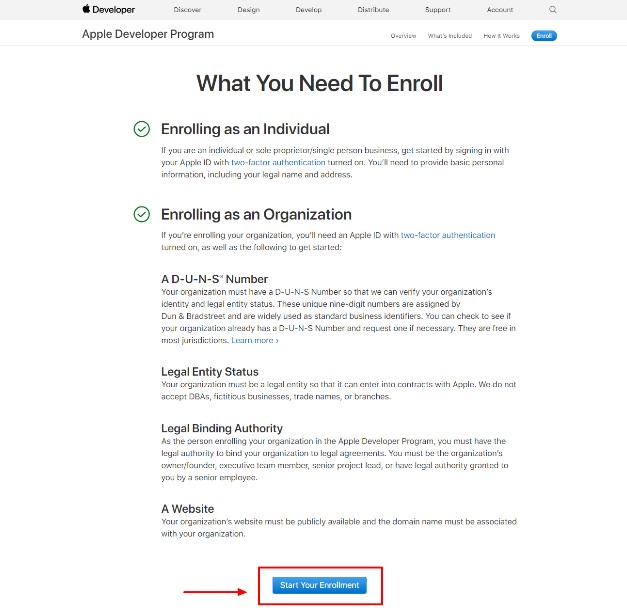 b) Accept the agreement: After logging in, you'll be prompted to accept the Apple Developer Agreement in order to proceed.
c) Select your entity type: Pick the description from the dropdown menu that best fits your organization and select "Continue." Important note: If you're publishing an app on behalf of an organization, don't sign up as an individual. Apple will not allow you to independently publish an event on behalf of an entity.
Important: If you're publishing an event app on behalf of an organization, don't sign up for an Apple Developer Account as an individual.
d) Give them your deets: Fill out your organization's information, agree to the legal requirements and submit payment.
Step 3: Wait
Once you've completed the process above, your application will be submitted to the Apple team for approval. Apple typically follows up within two weeks to let you know that your application has been approved and is fully functional. You can check the status of your application at any time here. Make sure you sign in with the Apple ID you used during the enrollment process.
There are basically two potential outcomes at this point:
Your application is approved: Yay! You crossed your i's and dotted your t's did it the right way and now you're ready to build and publish your event app. If you're using Attendify as your event tech provider, we make it easy to attach relevant details about your Apple Developer Account to your app. Just log in to your Attendify account, and add your developer account details to your dashboard. If you need further assistance, simply reach out to our Support Team via chat on any Attendify webpage or email us.
Your application is denied: Wah! While not the norm, this does happen for a few reasons, including when you've made an error in entering your details, if Apple needs more information from you, or if your organization already has a developer account on file. Need help following up? You can communicate with Apple through the link provided at the start of this section, or ask your Customer Success Manager for advice if you're an Attendify client.
Authorize an Additional User to your iOS Developer Account
Open the Users and Access section.
Click the '+' button in the top-left corner of the page.
Enter the new user details. ([email protected])
Grant the user with at least the Admin or App Manager role.
Enable 'Access to Certificates, Identifiers & Profiles'.
Click Invite to send an invite to the new user's email address.