Setting up a Facebook Developer Account
Updated on February 13, 2020, In Category:
Publising App
.
Follow these steps to set up Facebook Developer Account yourself.
1. Go to https://developers.facebook.com/
Login to Facebook Developer Account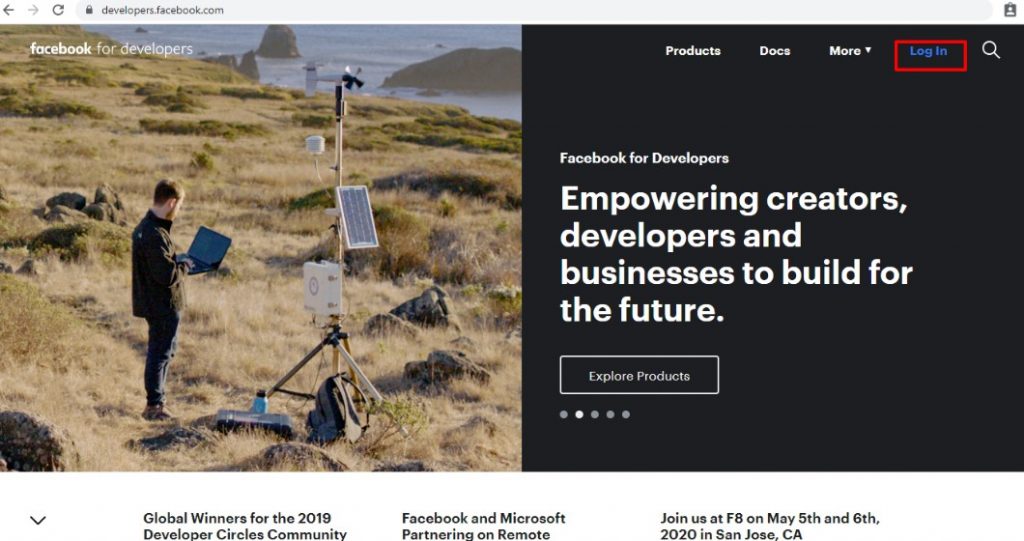 2. Go to the link and click 'Next'.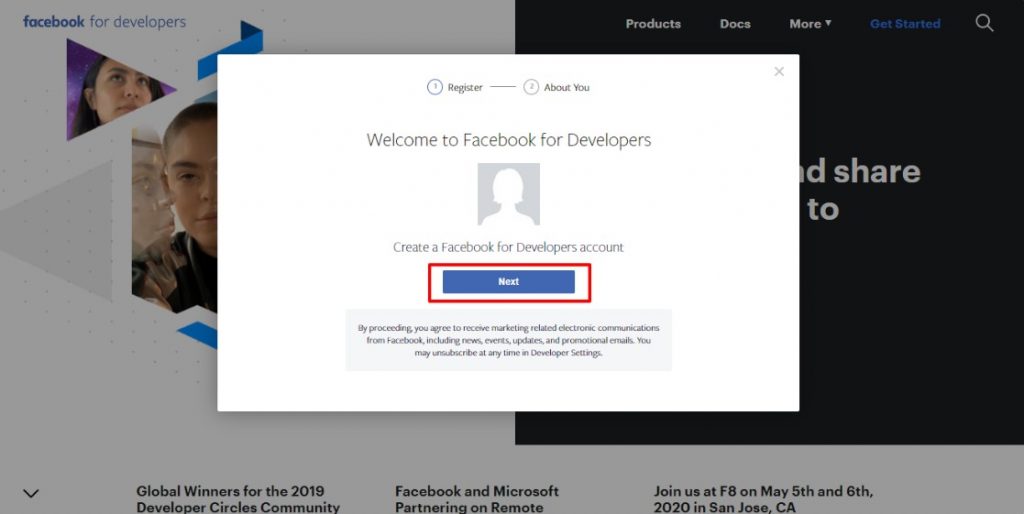 3. Click on 'Developer'.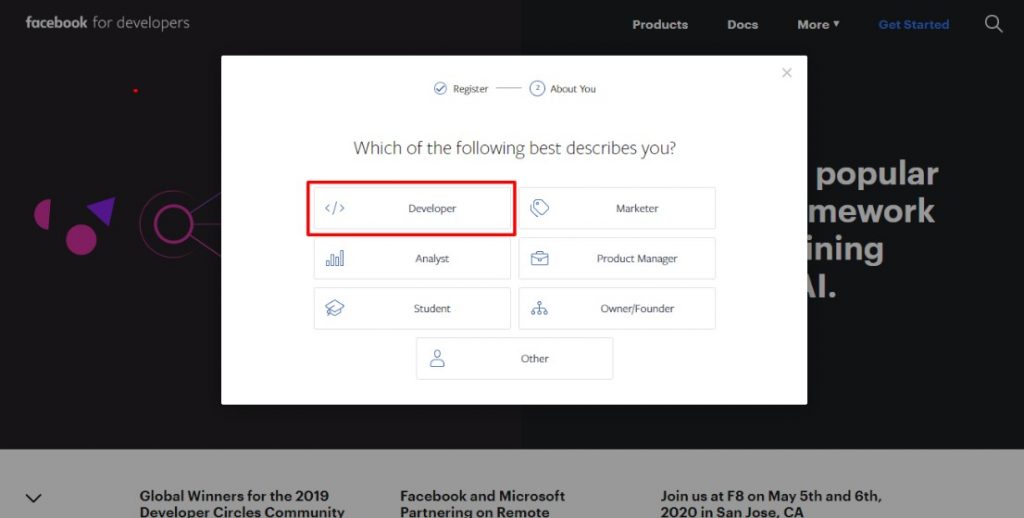 4. Now click on "Create First App"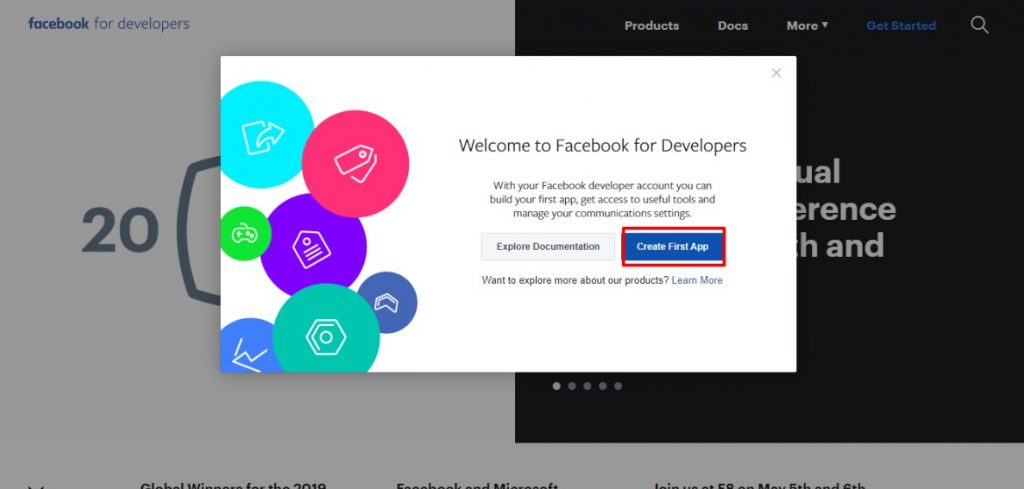 5. Enter Display name and Contact email. Then click on Create App Id.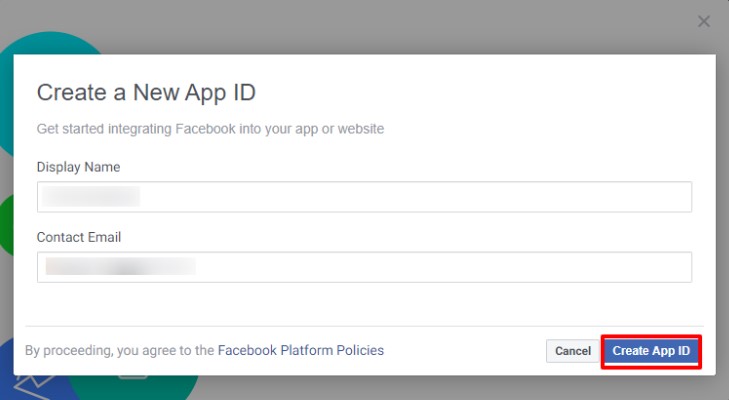 6. Once the below page appears. Click on Facebook Login to setup Facebook login to our App: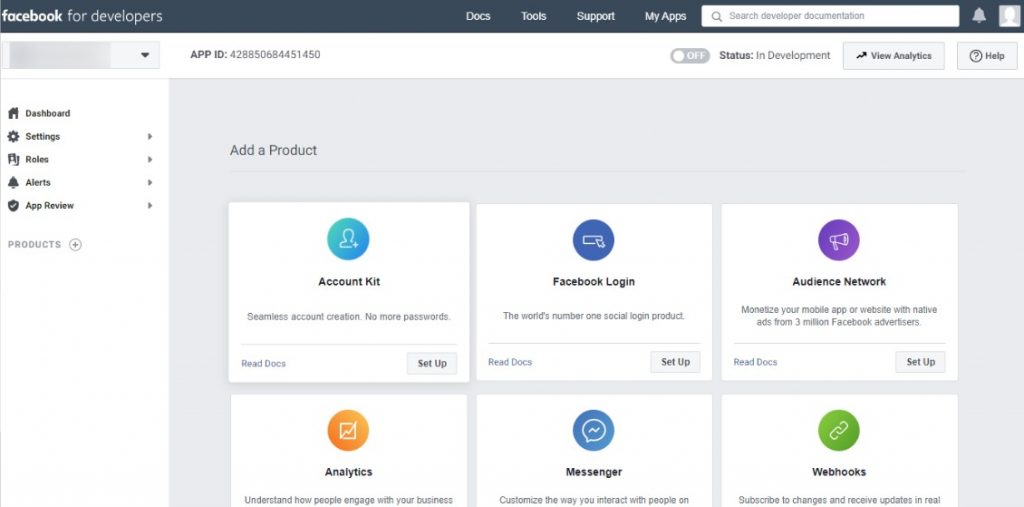 How to invite a user to Your Developer Account.
Make sure that the user must be your Facebook friend.
Step 1: Go to Roles ⇒ Add Administrators ⇒ Enter user Facebook Name here ⇒ Submit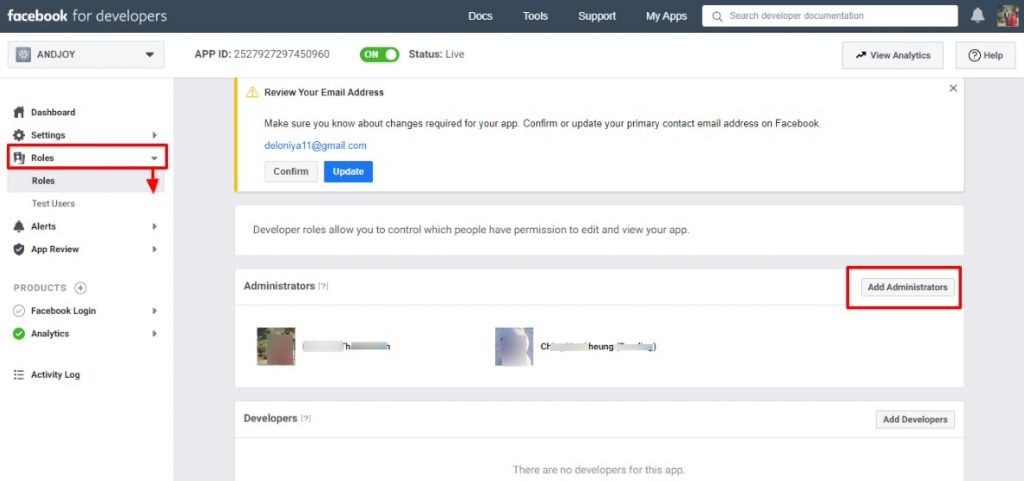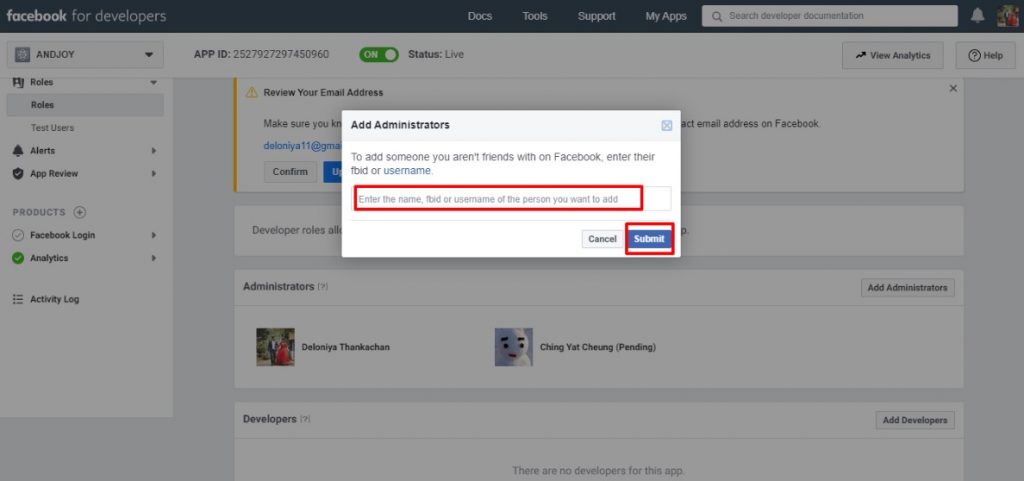 Congrats! You are all set.
——– END ——–