Pre-Build Content Scroller
Updated on February 27, 2019, In Category:
In-App Pages
.
Click App Content–>In-app pages–>Add new widget–> Pre-Build Product Scroller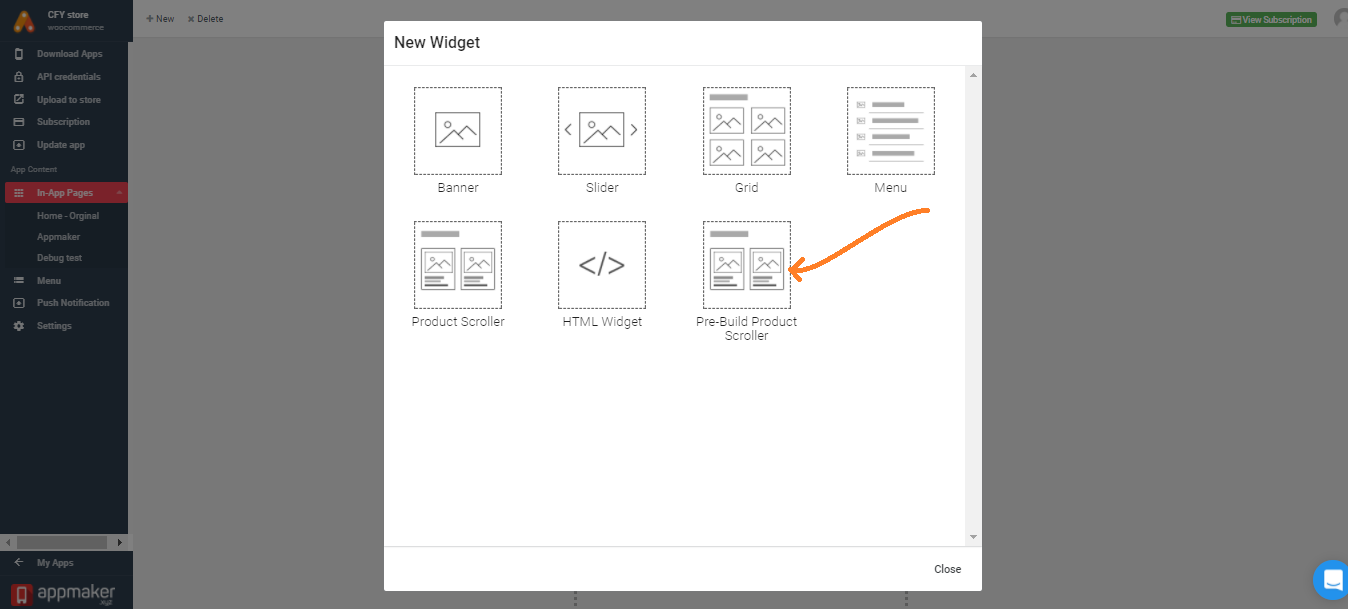 Here you have some pre-build products like Sale products,featured products,Best selling products etc. and you can select any particular group of products which you have to display .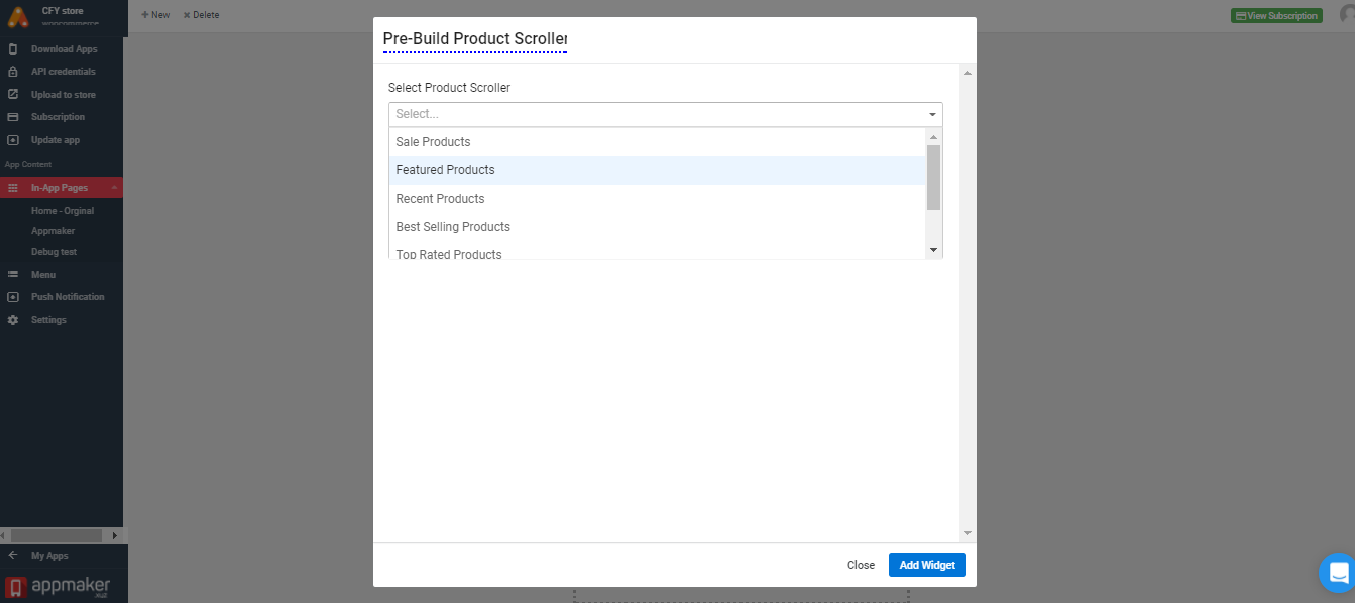 mobile view: