Loco Translate
Updated on March 10, 2020, In Category:
Language
.
WordPress plugin Loco Translate will help to translate both our WordPress theme and plugins, right in our WordPress dashboard. Loco Translate is a free WordPress plugin offering in-browser editing of WordPress translation files. This is especially useful for translating your WordPress theme or plugins into a language other than the one it originally comes in (which is typically English).
Step 1: Go to Admin Page and Enter the user name and password, then you will get a page like below( WordPress Dashboard )
a) Installation and Activation of Loco Translate
Go to Plugins ⇒ Add new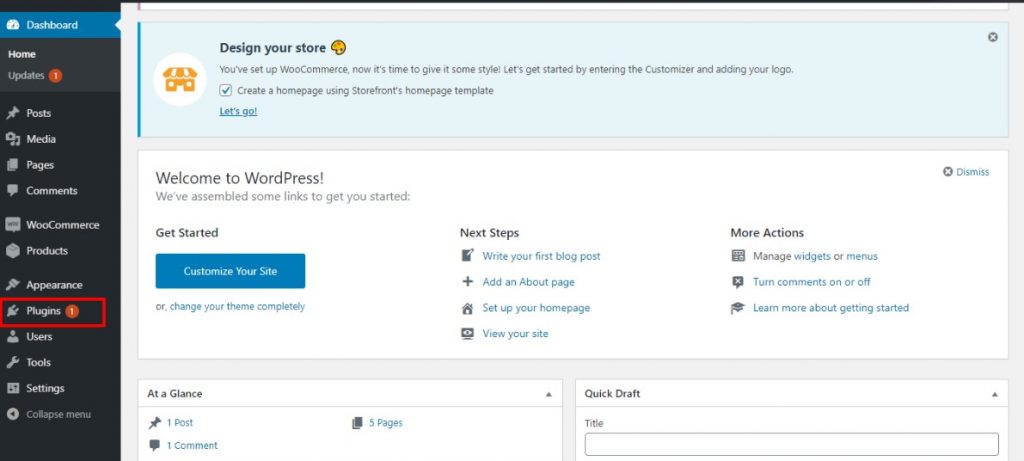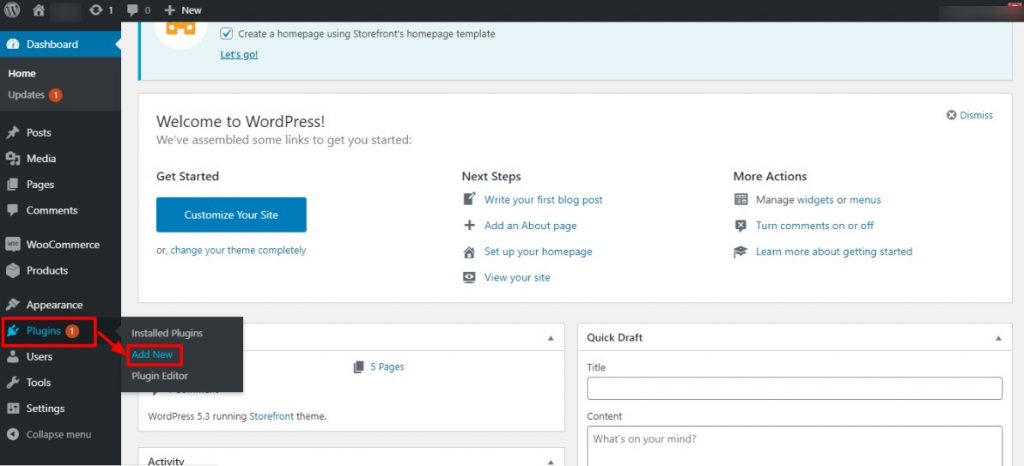 Search Plugin Here: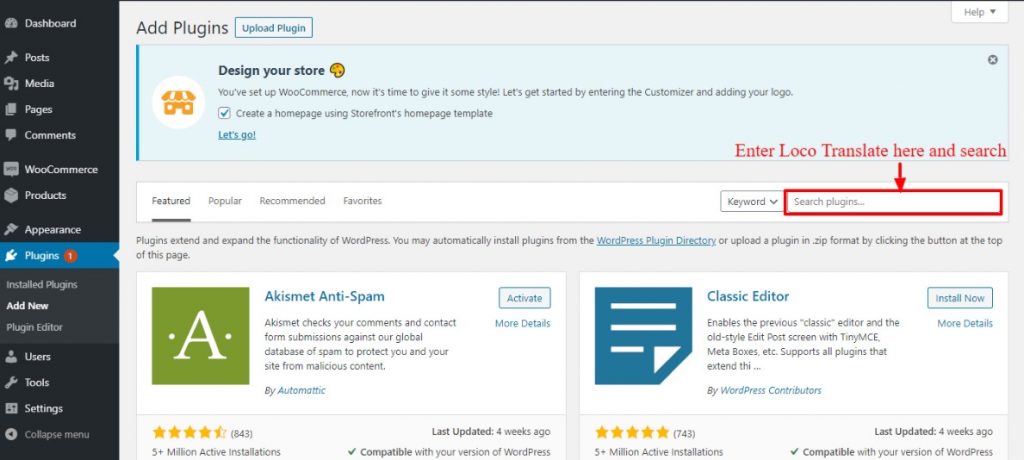 Now you will get the plugin( Loco Translate ). Install and Activate the plugin.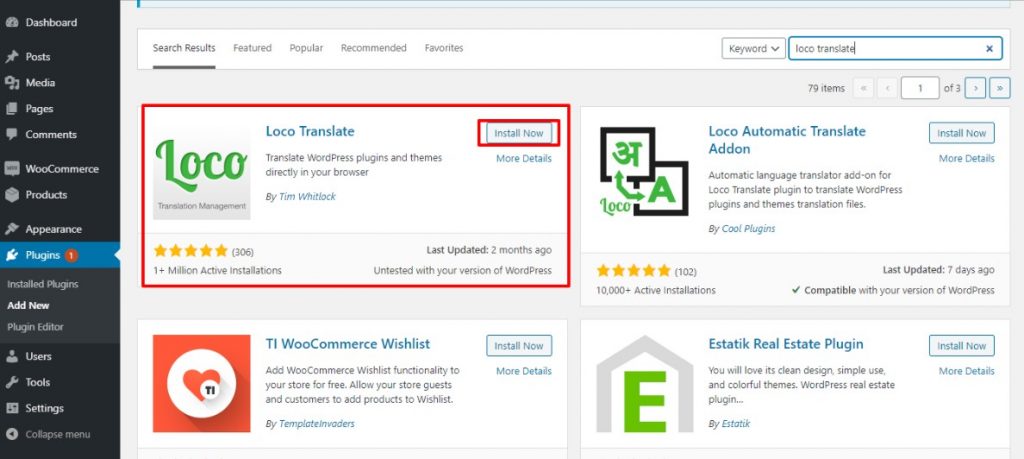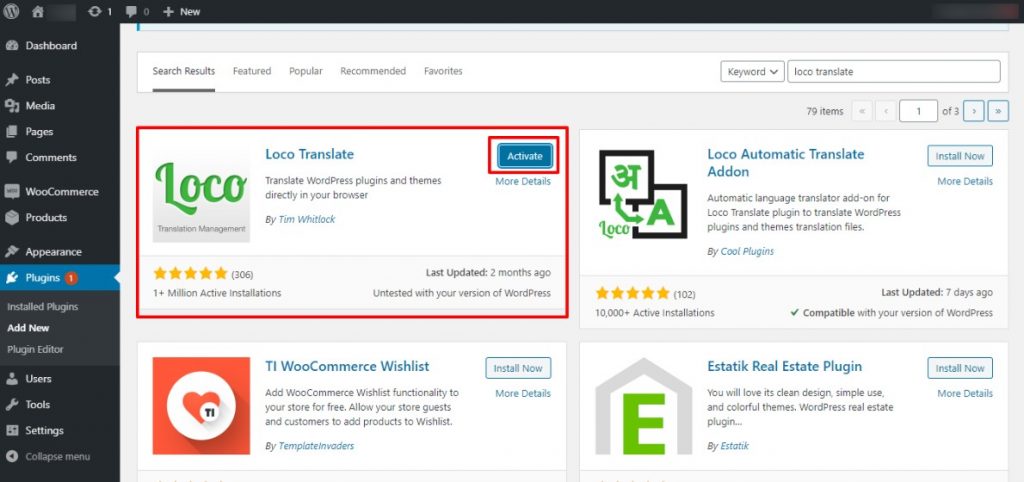 Now Loco translate Plugin Activated.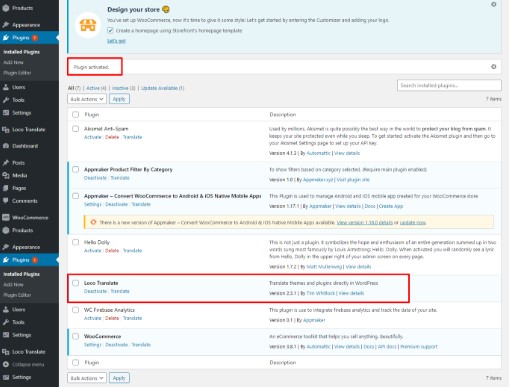 Step 2: Set Your Default Language
Go to Dashboard Settings ⇒ Site Language ⇒ (Select the language) ⇒ Save changes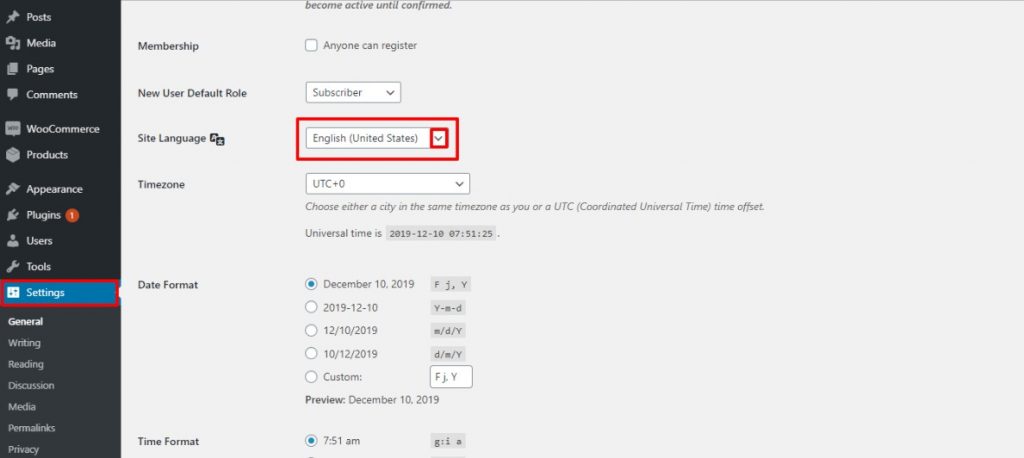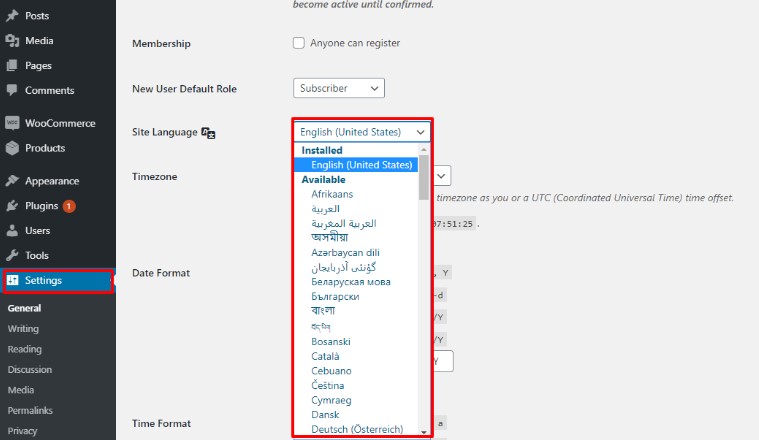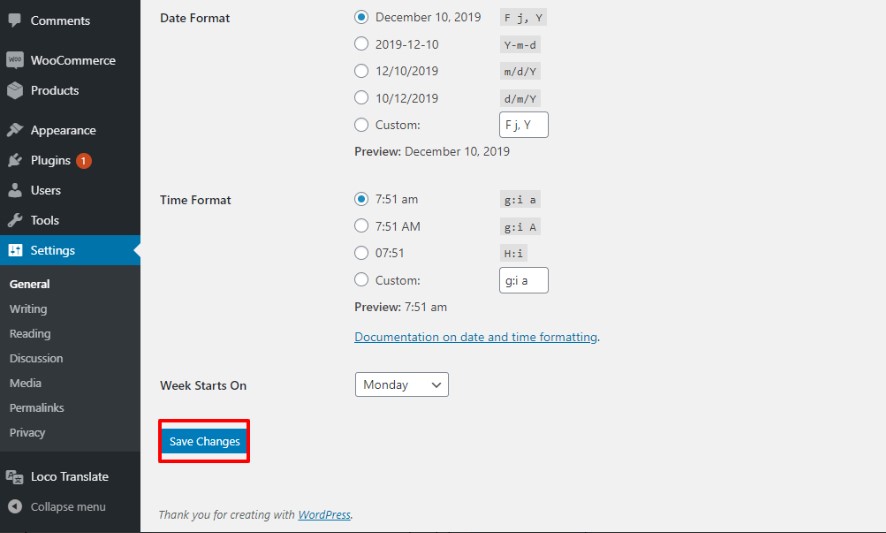 Step 3: Translate Strings in the App
Go to Installed plugins ⇒ Select Appmaker-woocommerce-mobile Appmaker ⇒ + New Language( Select the language) ⇒ Start Translating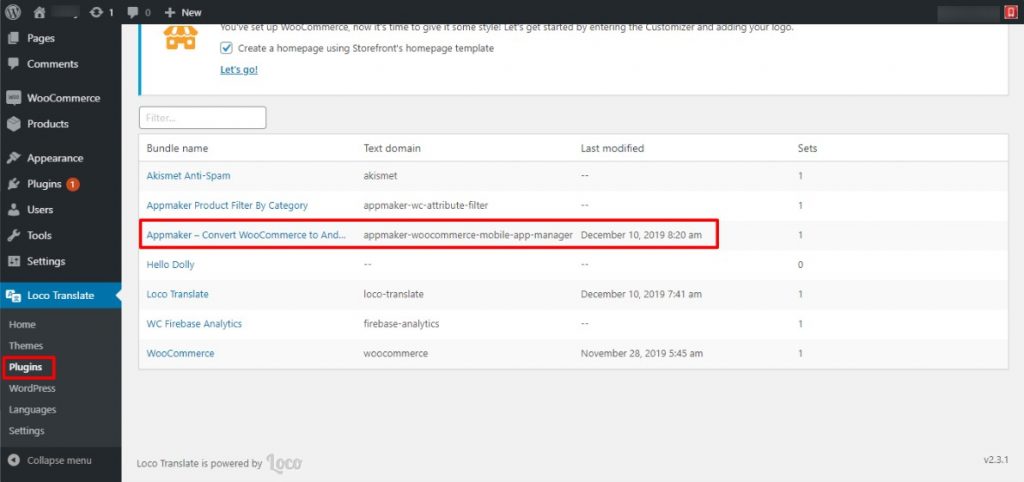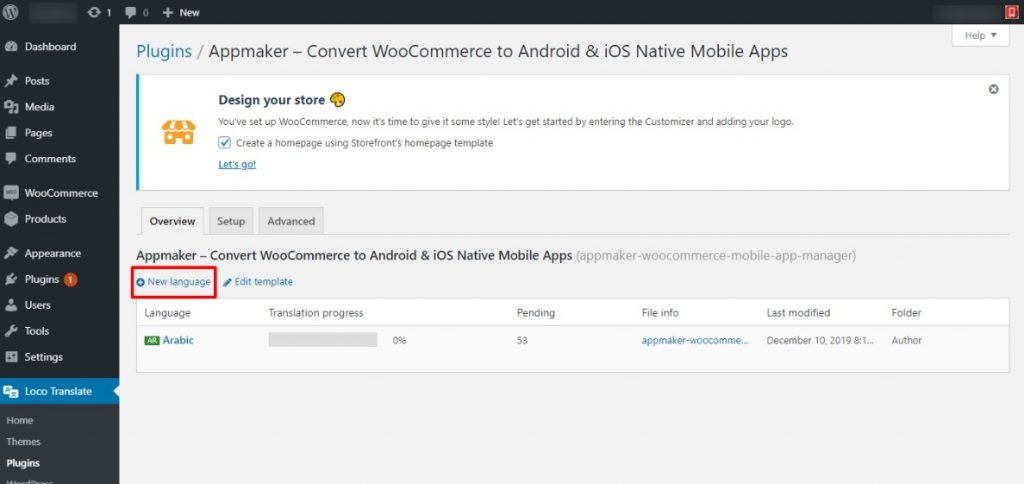 Step 4: Here is a list of strings in the App and you can select the string and Translate it into the language you are selected.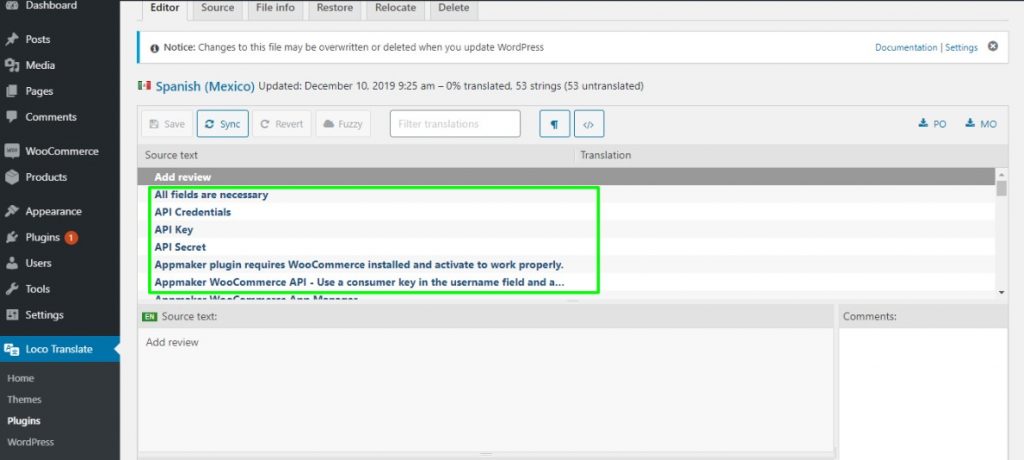 Step 5:
a) Select the string you want to translate. And it will Appears in the first box.
b) Paste the translation of the string you selected in the second box.
c) Click Save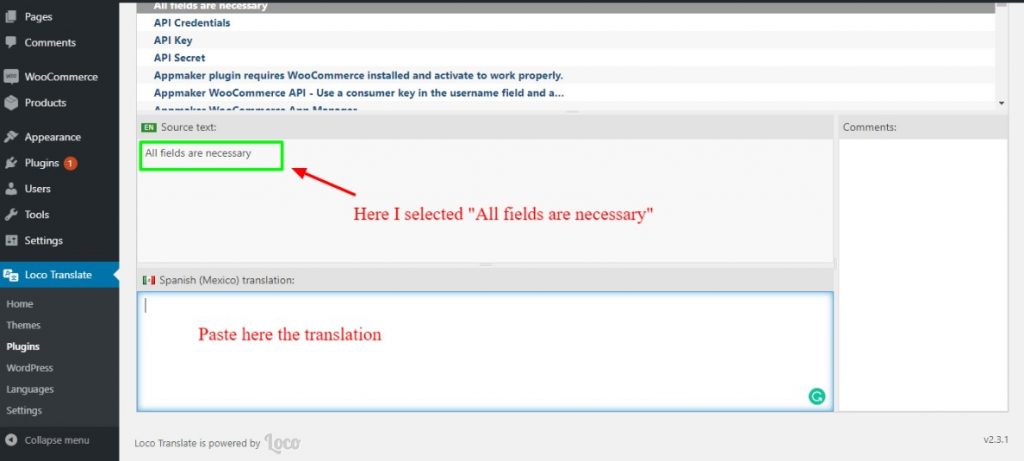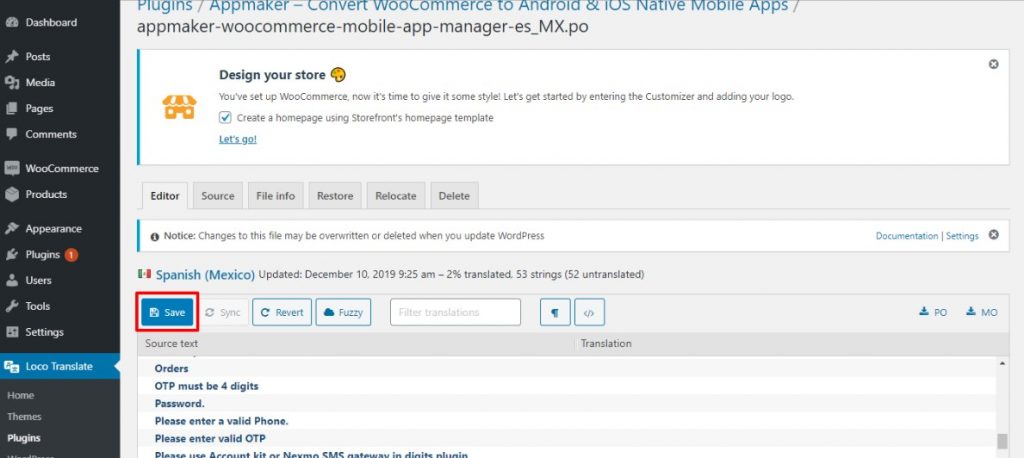 Now the Translation Added.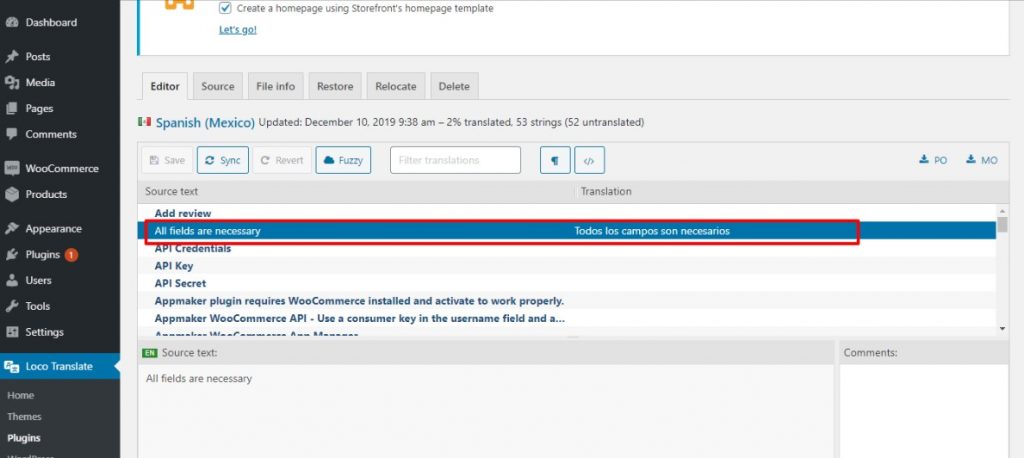 To Translate "Add to Cart " Some more steps needs to do.
Go to Plugins ⇒ Woo-Commerce ⇒ Add language ( Same steps done before ) ⇒ Select " Add to Cart " ⇒ Paste translation (2nd box) ⇒ Save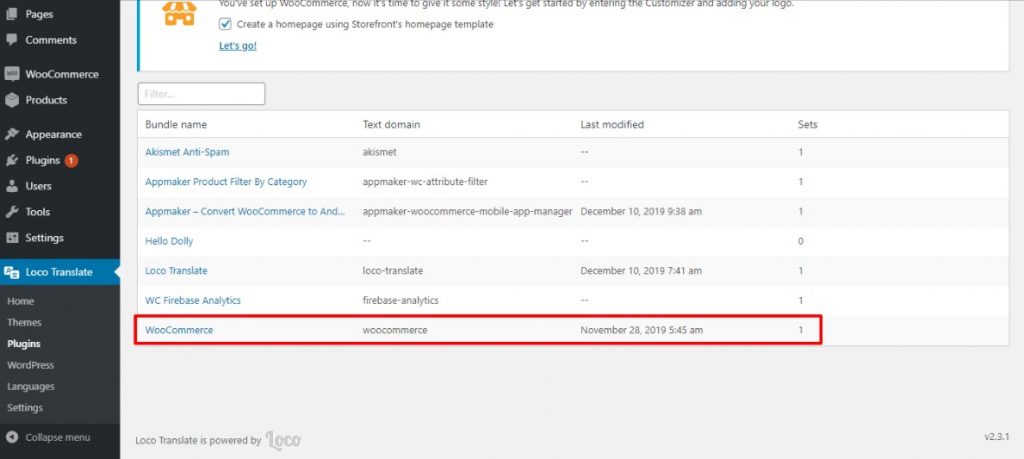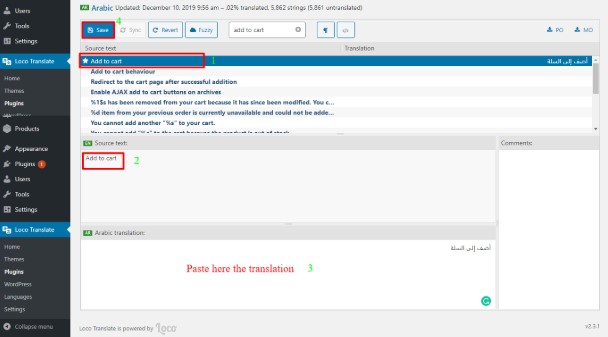 ———- END ———-