In-App Pages
Updated on February 27, 2019, In Category:
In-App Pages
.
InAppPages helps you create native pages in your app without writing a single line of code. You can make use of the drag and drop interface to design pages by adding images, texts, products etc.

Here are some examples of In-app pages: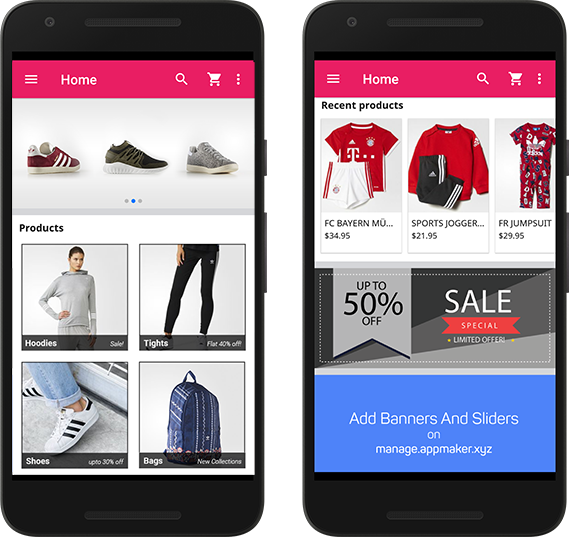 Here's  how you create an InApp Page- Widget Banner on your own in 8 steps

Let's begin, 

1).  Click InApp Pages option on the menu to design the home page for your app.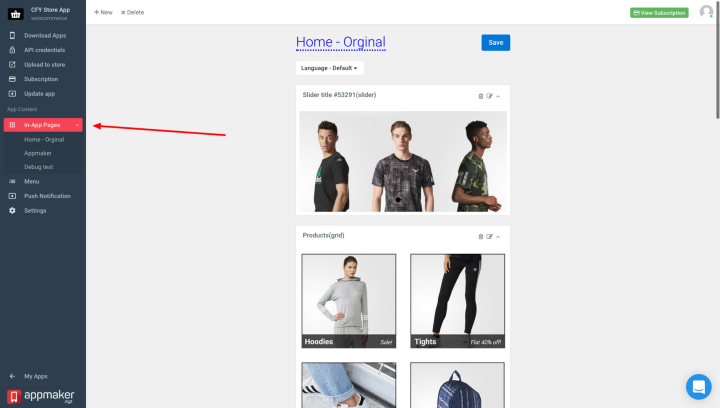 2).Click on Add new Widget .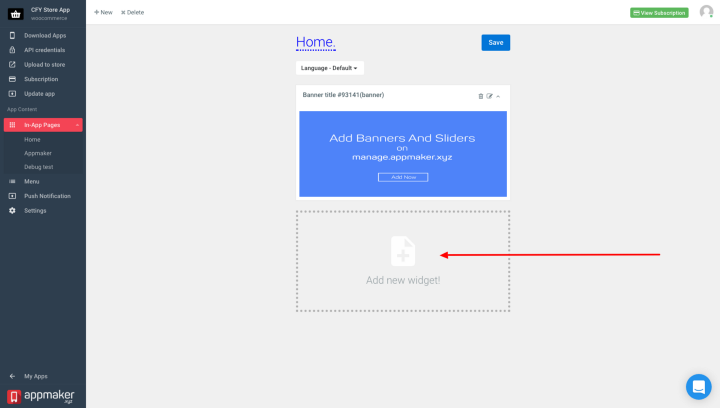 3) All types of widgets that you can use are displayed. Choose the widget of your choice.

Here we selected a Banner.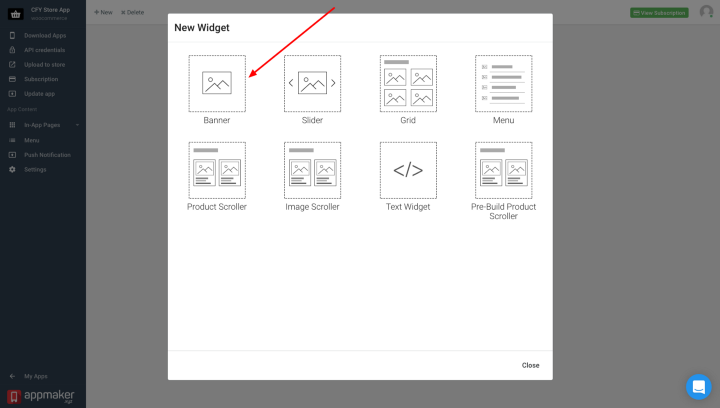 4). Click on Upload image for adding the banner image.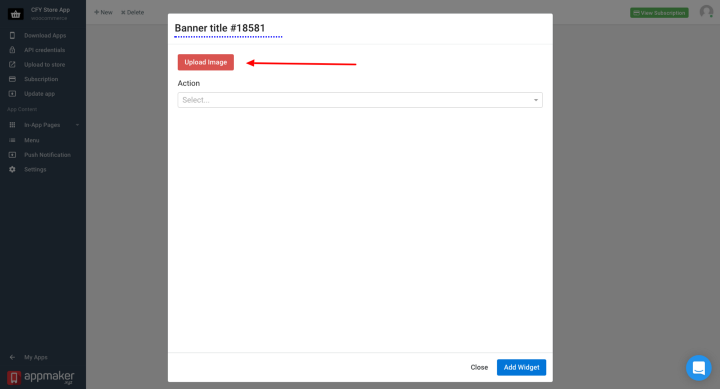 5). Once the image is uploaded, Click on action and choose an option from the drop-down menu.

Let's choose Open product.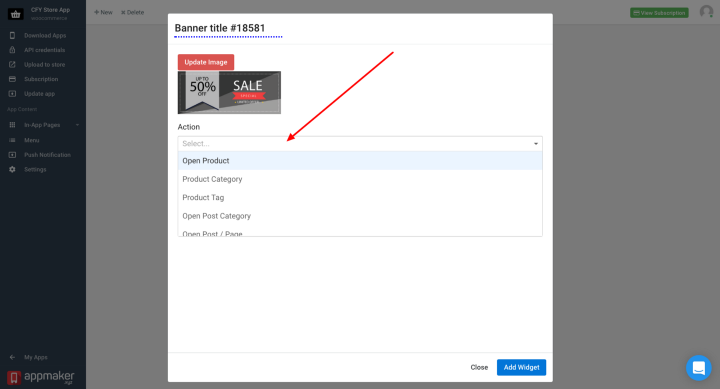 6). From the list click the category that best suits your product/service.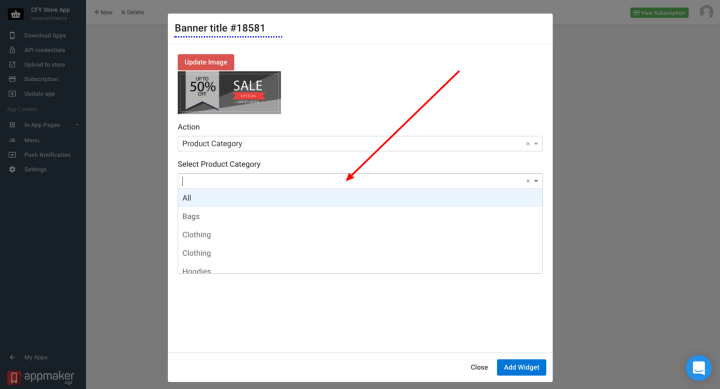 7). Click Add widget button at the bottom right.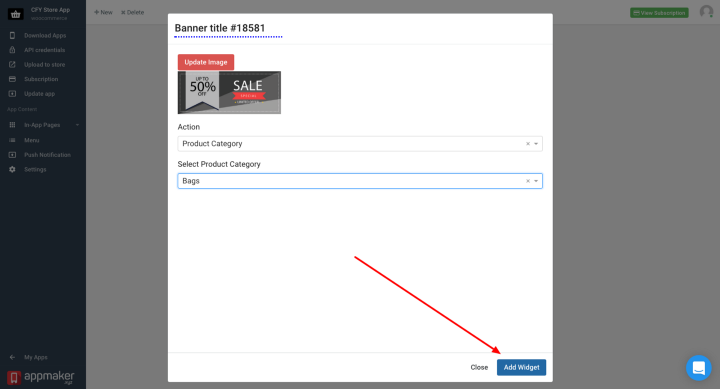 8). Click Save button onthe top right to update the contents in app.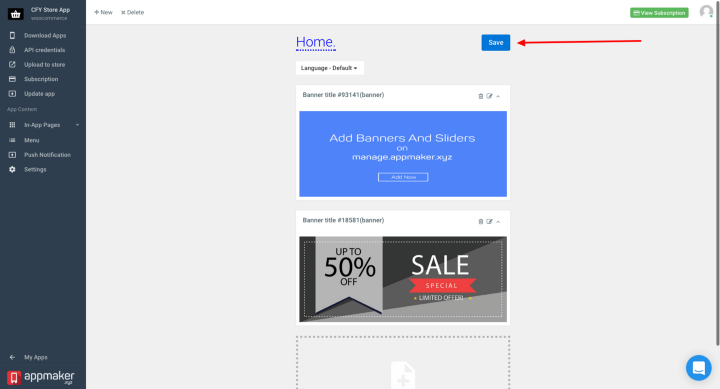 Finally, your app is ready and this is how it looks like!!.