In-App Pages
Updated on December 13, 2020, In Category:
In-App Pages
.
InAppPages helps to create native pages in your app without writing a single line of code. You can make use of the drag and drop interface to design pages by adding images, texts, products, etc.

Here are some examples of In-app pages: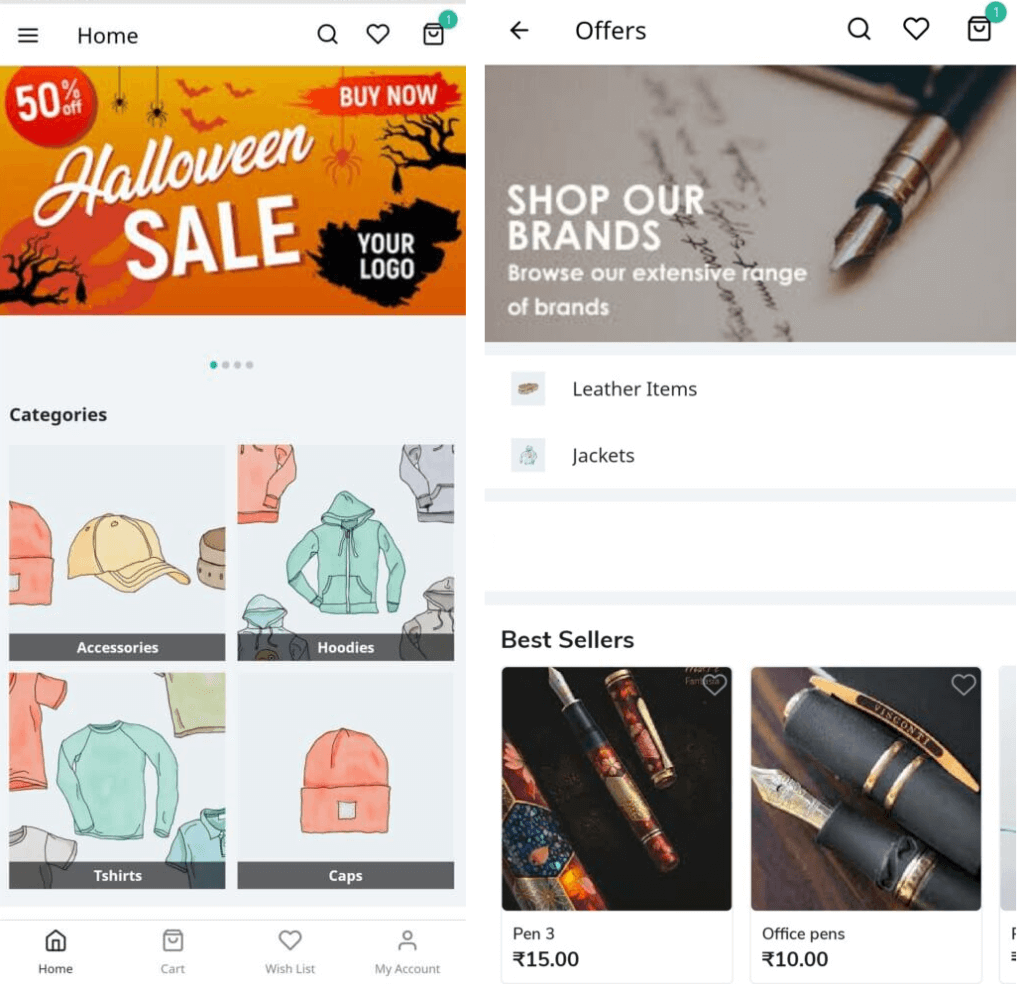 Creating an In-App Page for your app
Step 1: Click In-App Pages under Customize App to design the home page for your app and click Add New Page. You can give a name to Your page under the field Page Title.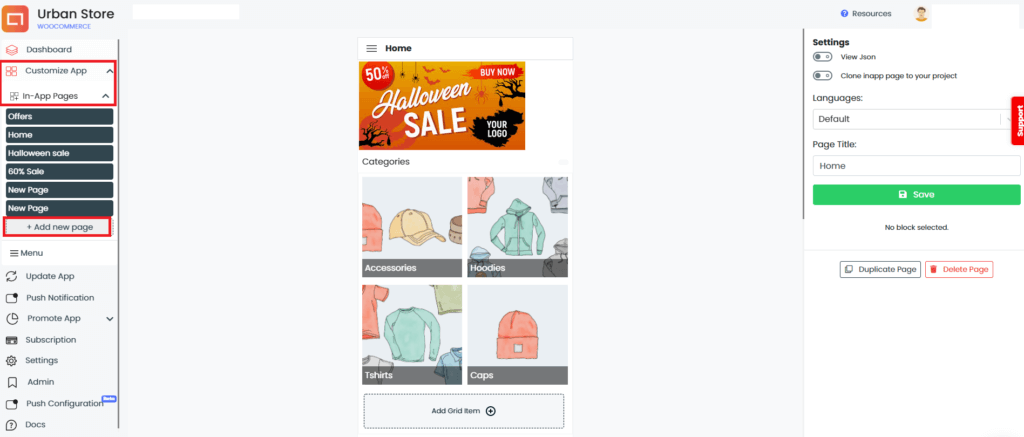 Step 2: On the new page, click on Add Block. All the available blocks will appear in the drop-down list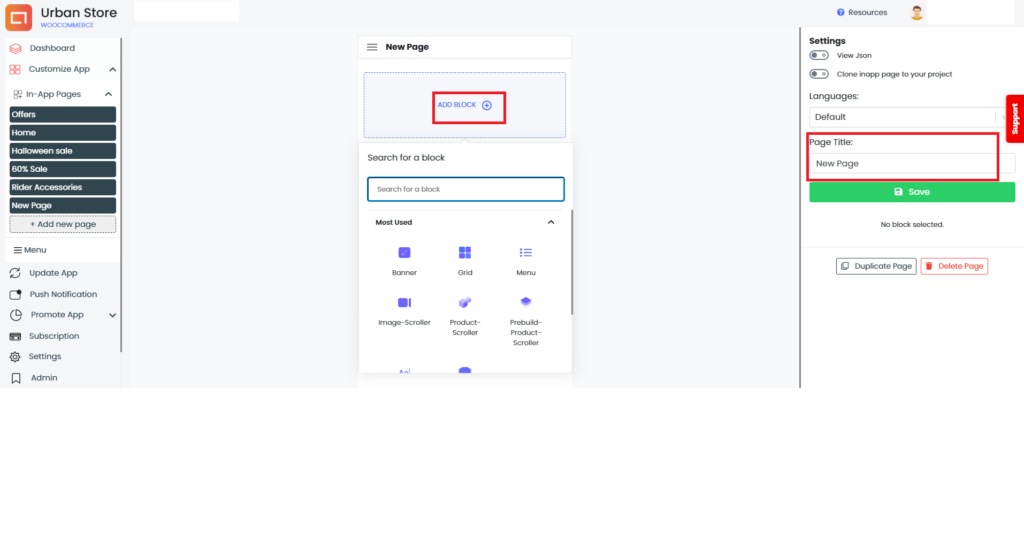 Step 3: Select the block of your choice from the list. Here, we are selecting the Banner block
Step 4: Click on Media Library or Insert from URL buttons for adding the banner image


Step 5: Next, click on Choose an action and Choose Category from the Settings section on the right side of the page. Let's choose Open Product.
Step 6: From the list, click the category that best suits your product/service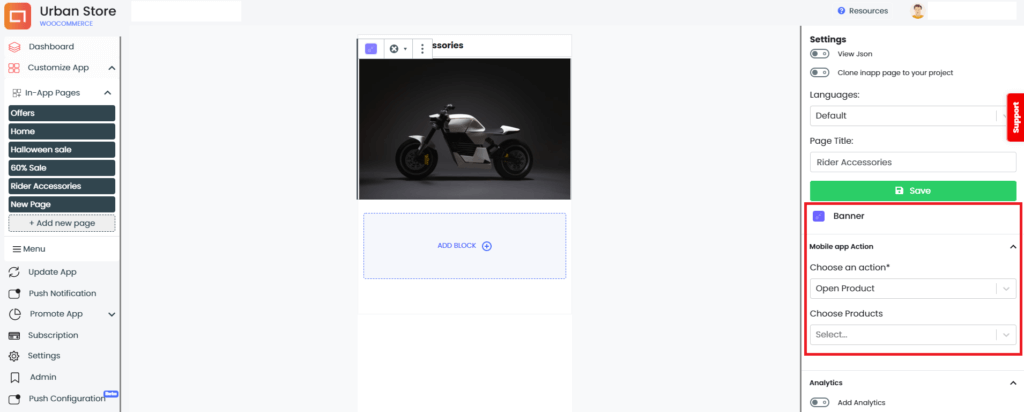 Step 7: Click the Save button to save the changes made
To open an In-app page
Step 1: Click In-App Pages under the Customize App. A list of pages appears
Step 2: Click on the name of the In-app page that you want to open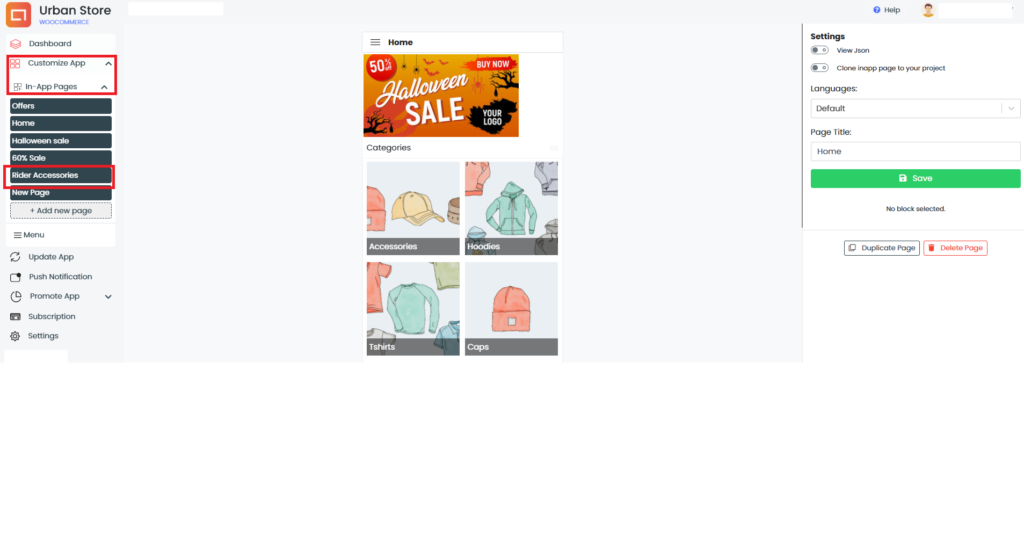 And your page appears!