In-App Pages/Home Pages, What are they?
Updated on December 7, 2020, In Category:
In-App Pages
.
What is an In-App page?
An In-App page generally acts as the front door of your business and this is what every user sees while entering your app (Home Screen). We can create more than one In-App pages and set one as a Home page and map the other pages as your wish.
It is to be noted that Product page, Cart page or Check out page are not In-App pages/Home pages.
An example is shown below:
A view of Home Page in the App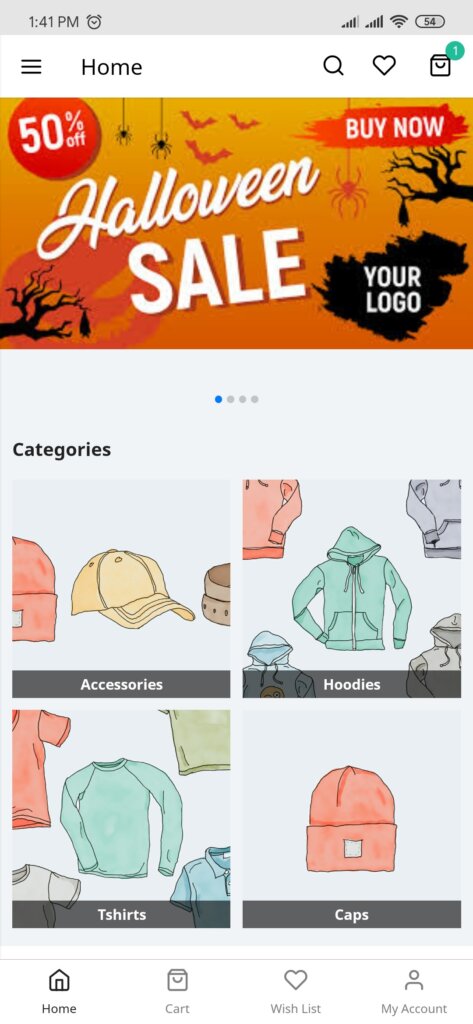 A view of Home Page in Dashboard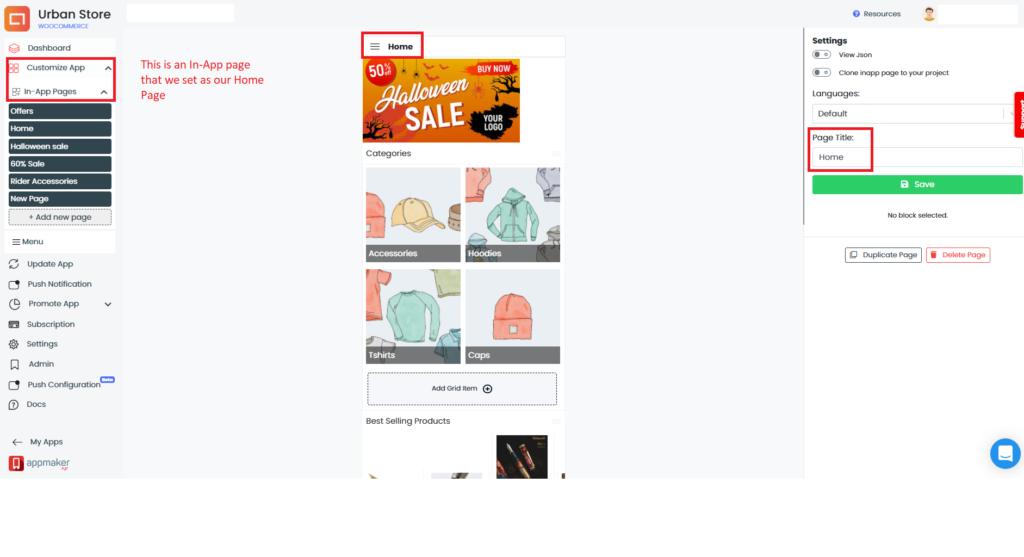 Why do you need an In-App Page?
In-App pages help you create native pages in your app without writing a single line of code. You can make use of the drag and drop interface to design pages by adding images, texts, products, etc.
How to create an In-App page?

Here Add a banner in Home Page, and link it to In-App page offers. There are many other blocks available to be added in the Home Page such as Grid, Slider, Product Scroller or a Text block (Appmaker-HTML), etc.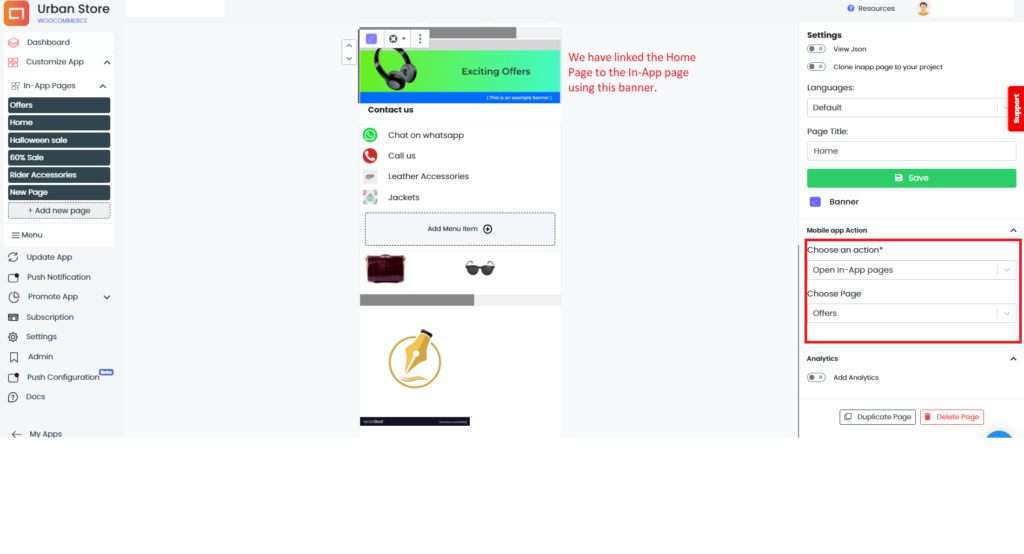 Similarly, you can also add other available blocks and link your Home-Page to other In-App pages under Settings
How to link In-App pages using the action Open In-App page?
Refer to the below screenshot: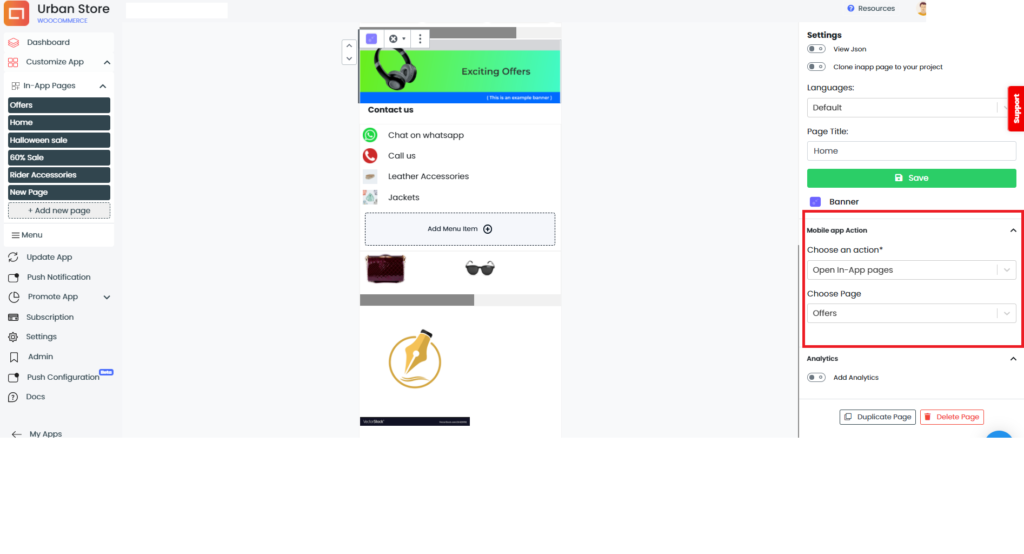 Note: Click the Save button under Settings when you change or add anything the In-App Page.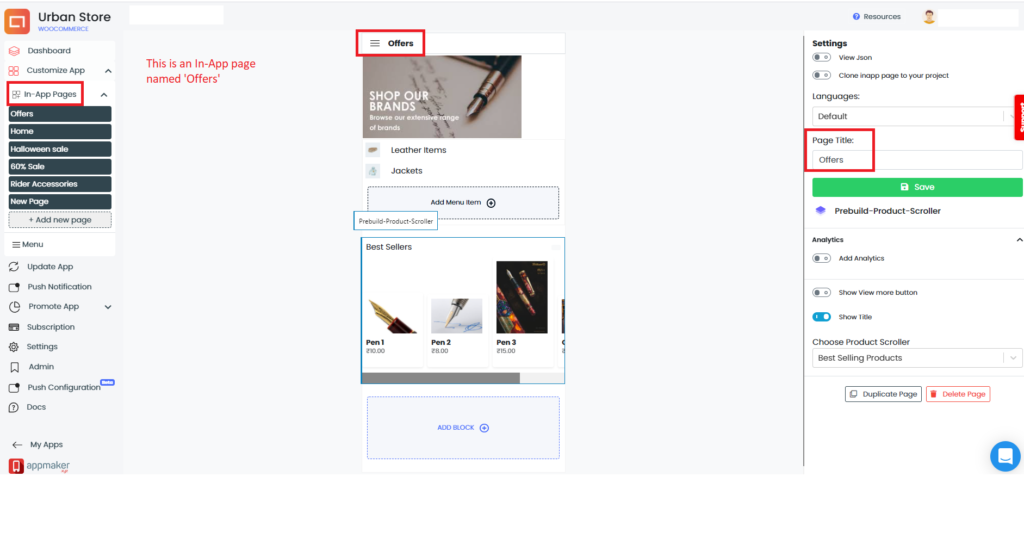 You can create up to 10 In-App pages like our Home page and link the In-App pages.
A view of the In-App in the App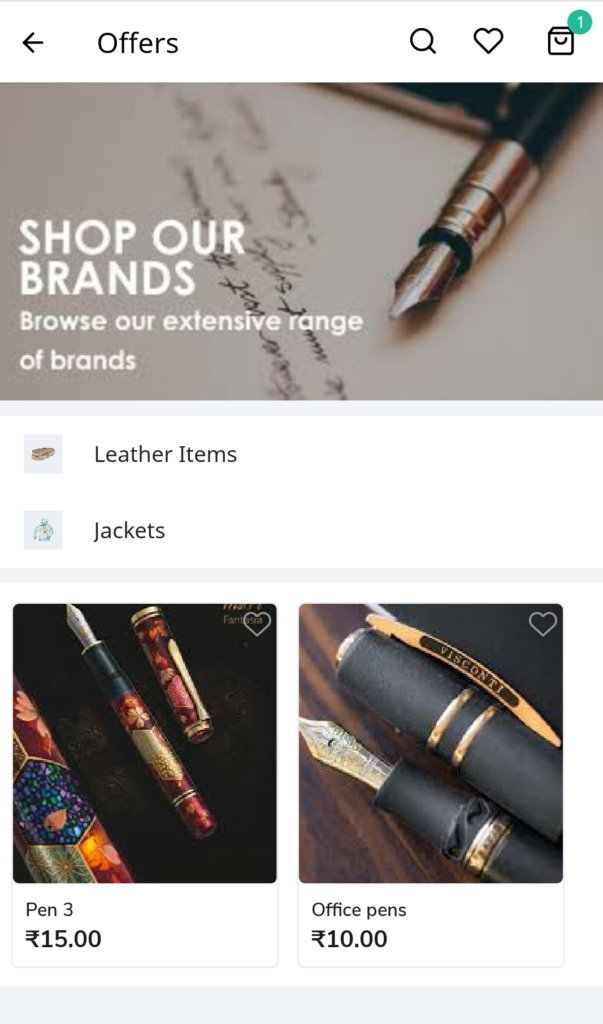 ——END——