One of the required steps for enabling push notifications is creating a Firebase account.
Internally, we use Firebase to send and receive push notifications in our mobile apps. Due to the way Firebase works, it's necessary to create a separate account and Firebase "project".Firebase is completely free.
Step 1: Go to https://firebase.google.com/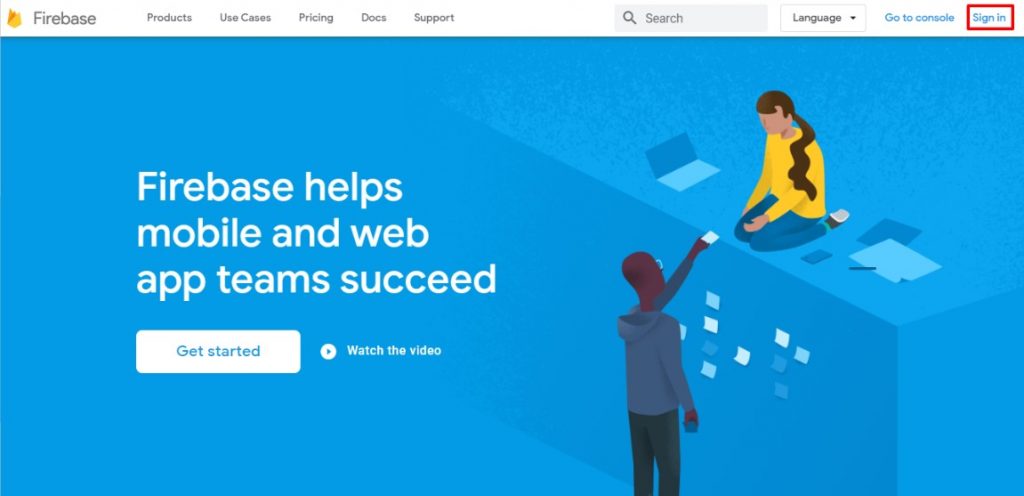 Step 2: After creating an account and signing in, a page like below Appears.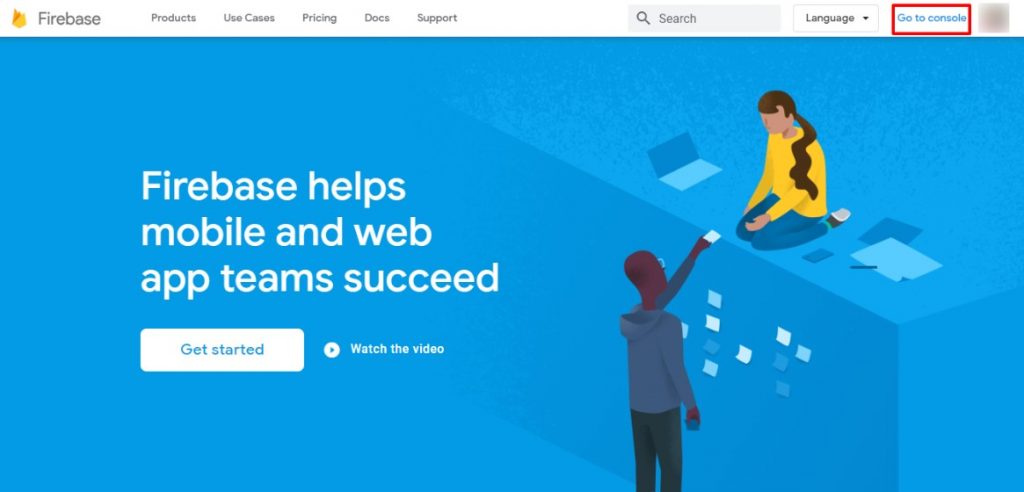 Step 3: Create a project by clicking the "Create a Project" button.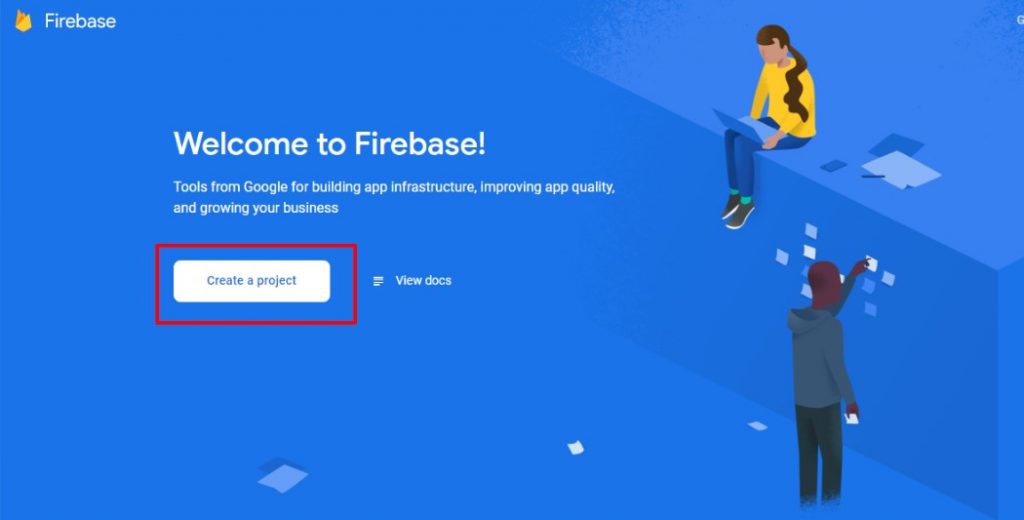 Step 4: Enter project name and Click Continue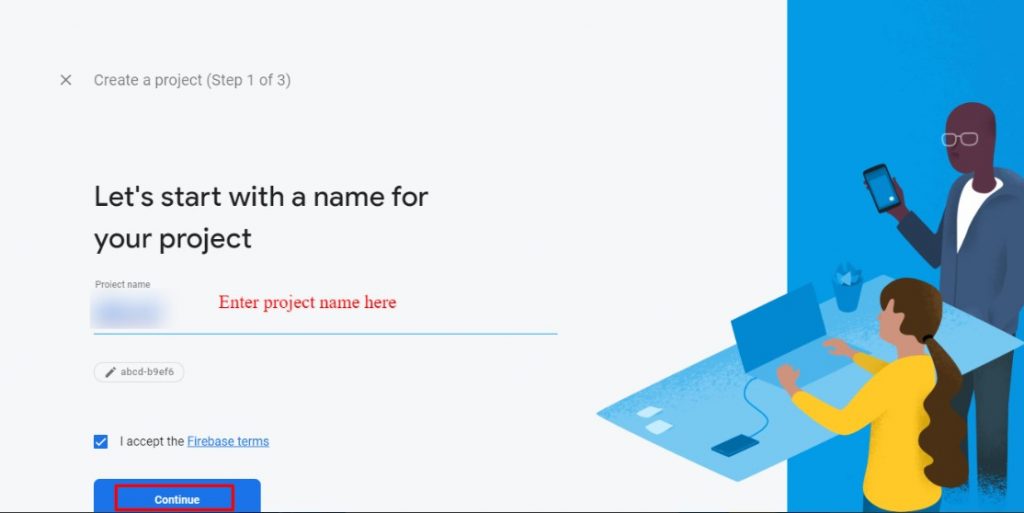 Step 5: Click Continue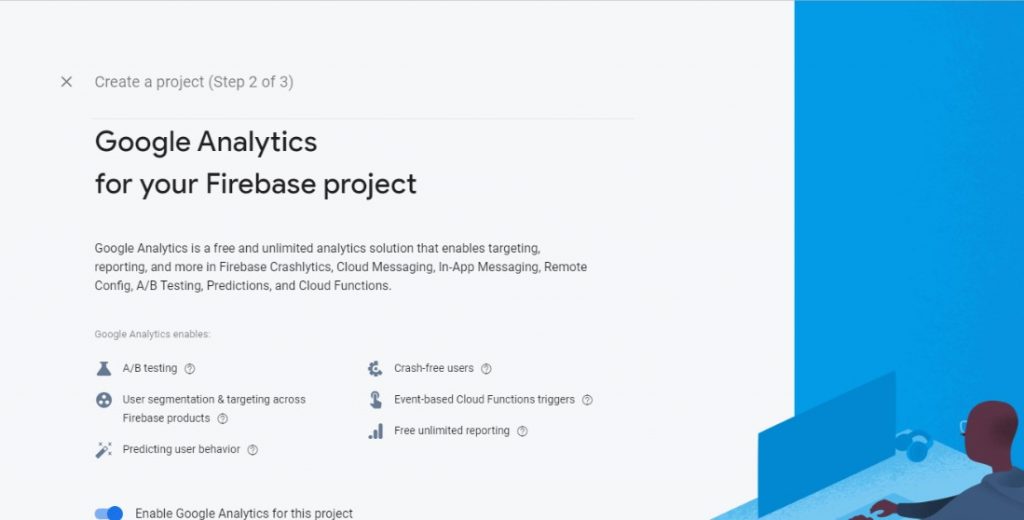 Step 6: Configure Google Analytics: Select the Location and Accept the terms and conditions.then click " Create Project "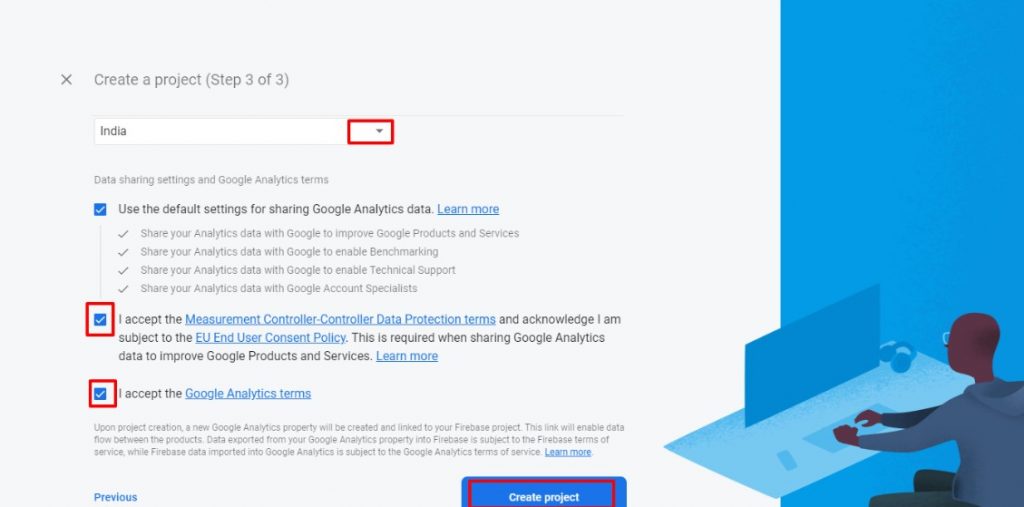 To add a member to your Firebase project:
Sign in to Firebase.
Click Settings, then select Permissions.
On the Permissions page, click Add member.
In the dialogue, enter the user, domain, group, or service account you want to add as a member.
Select a role for the new member, then click Add.
———- END ———-