How to set up multi-language support for your App?
Updated on February 27, 2019, In Category:
Language
.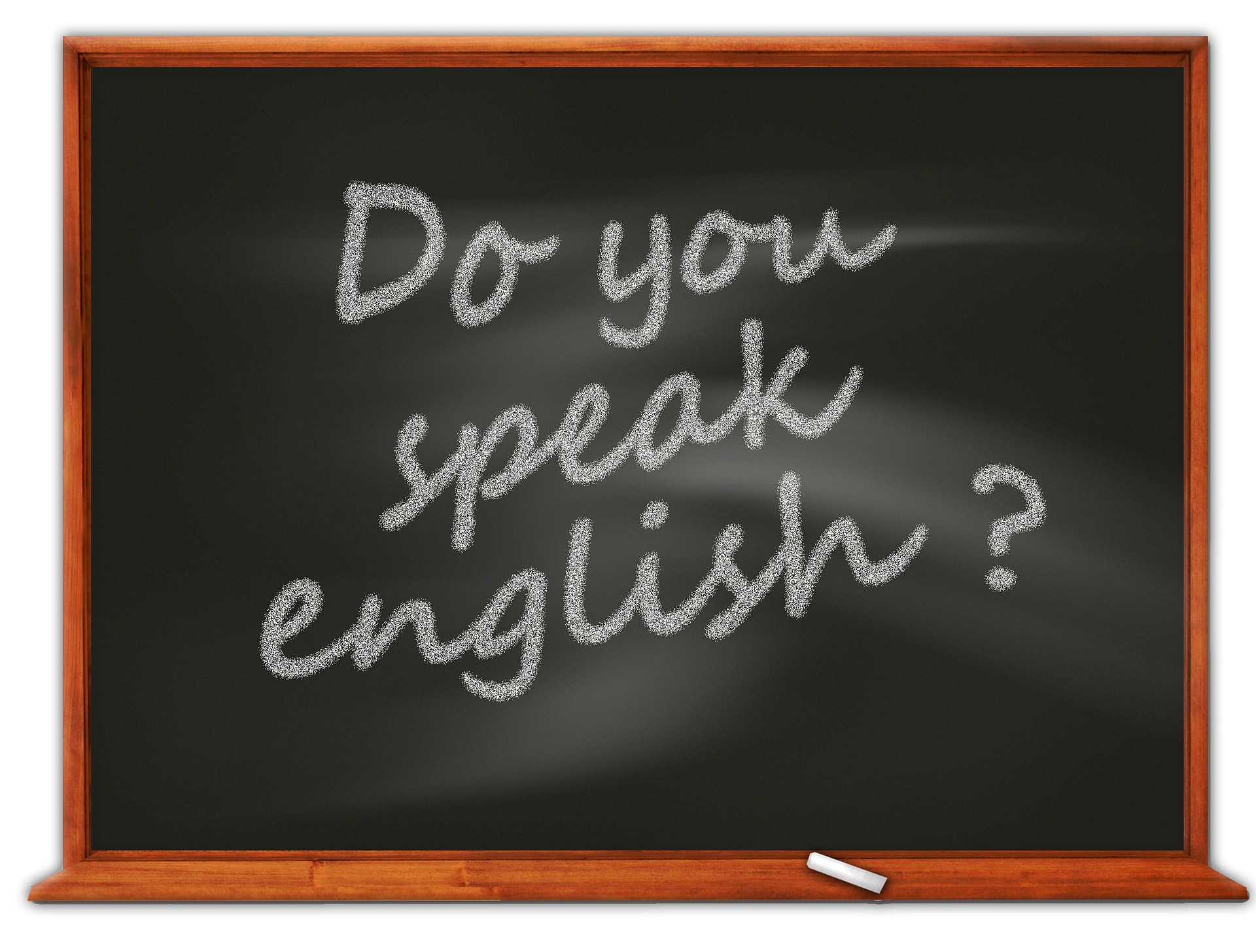 Setting a default language for your app is necessary. You can set your native language as the default language in a click and moreover your customers can choose in what language they want to view.
Appmaker brings you the chance to choose among languages. Enhance your mobile app by giving your customers to choose among the languages.
This option makes it simpler for the end users to understand the purpose of the app and learn how to use it.
Let me take u through how to enable these feature
Setting the default language:
In order to set a default language, at first login to your manage.appmaker.xyz and click the manage button. There are two options to set a default language.
On the sidebar, you can see some options under the title ' app content'.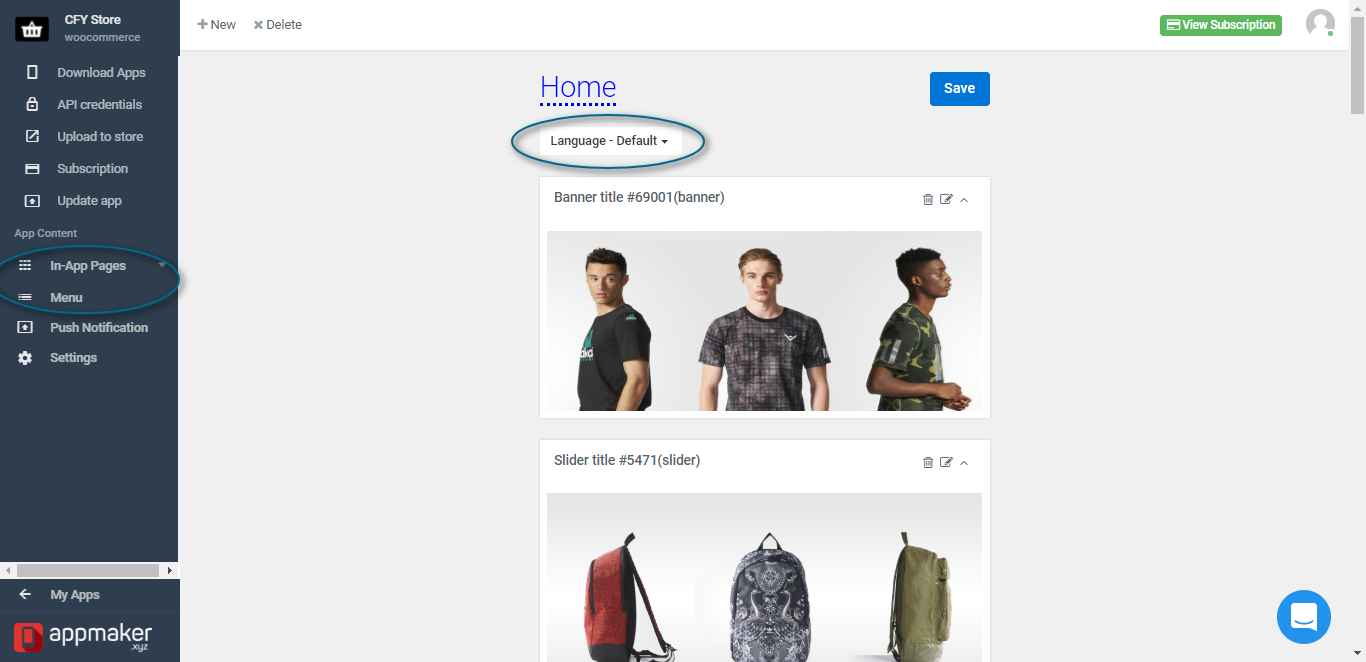 Inside app content, you can see In-App pages and as well as the menu option.
By clicking either one of them you can see the option to set a default language.
Supports multiple languages:
Appmaker offers you to add or remove any languages for your app. Your app users can choose from the languages you provided.
Let's see how you can set multiple languages for your app.
Click on 'manage' button after logging into manage.appmaker.xyz.
Click the 'update app' button which you can see on the sidebar.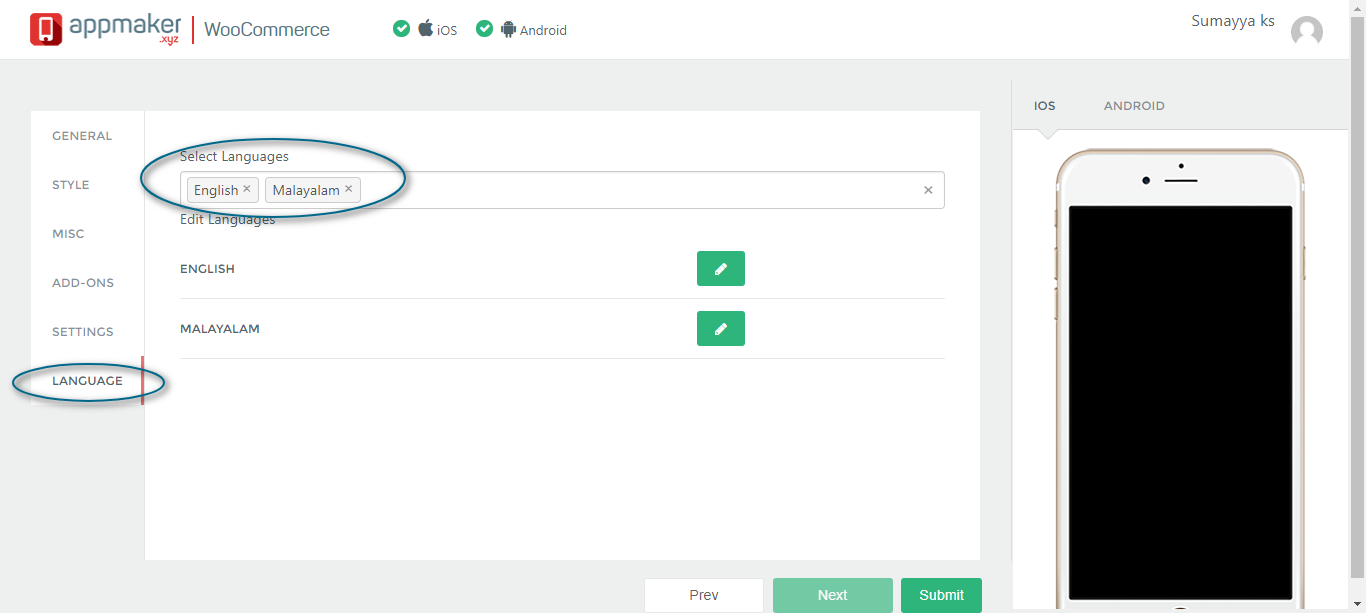 Choose 'languages' which appears on the sidebar.
Inside the text box 'Select languages', you can choose different languages. Inside the same text box, you can remove the languages too.
Translation:
By default, all the words used in the app has been translated to every language you choose.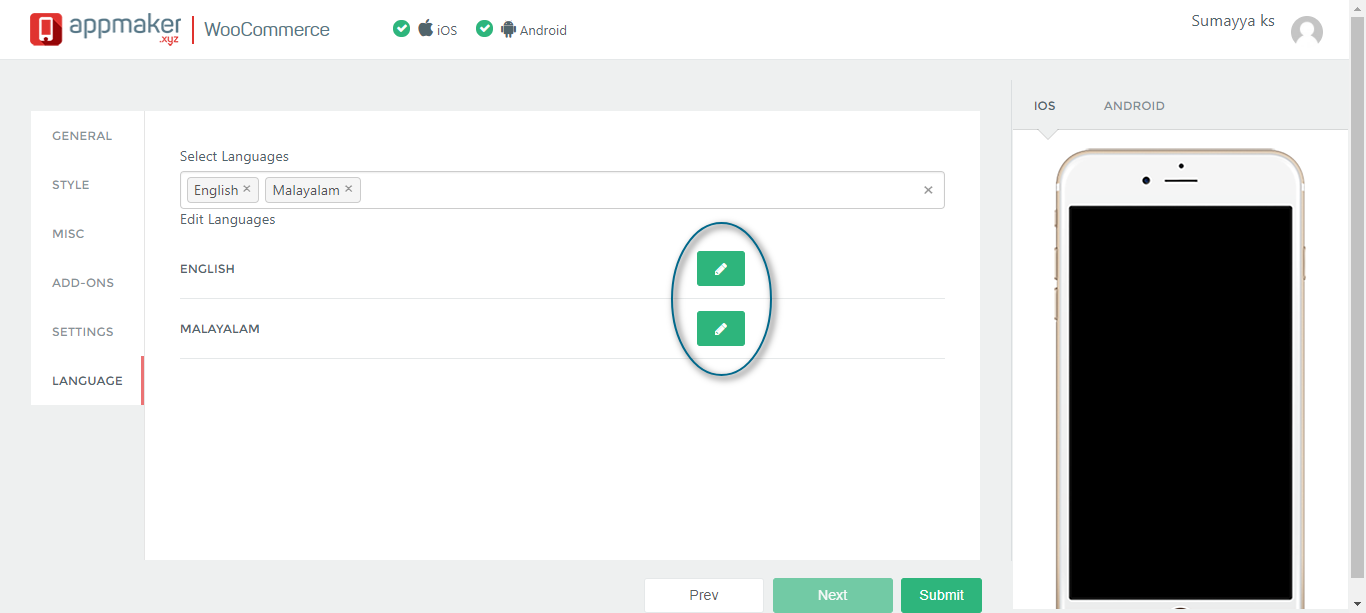 If you want to change how it is been translated you can edit those words by clicking the edit button which is provided across each language and you get a list of all the words which are used and their translated word.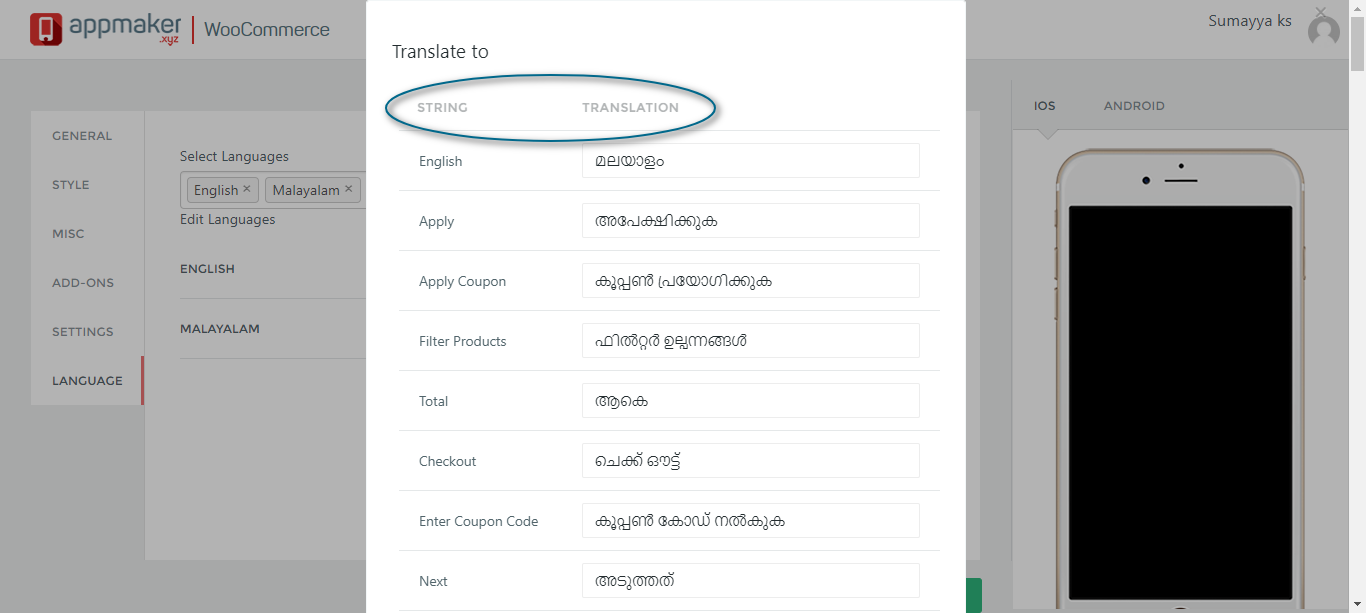 Click on the word if you want to change and click 'done' button and submit.