Step 1: If you don't have a developer account create an account from https://play.google.com/apps/publish/signup/
** Payment 25$
Step 2: When you get in to the developer account, you will get a window like below,
https://play.google.com/apps/publish
Click on creating an application.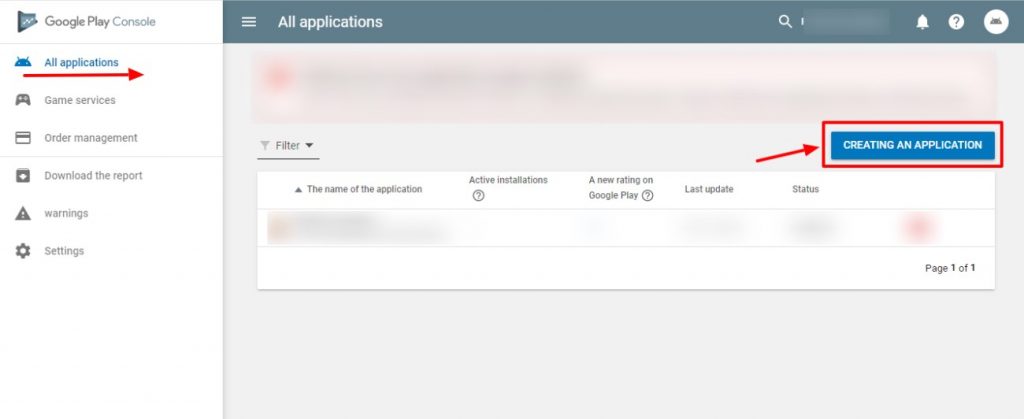 b) When we click on Creating An Application,
We will get a screen like the below, Please select the language and Enter App name in the Title Field. This name will be displayed in the google play store. Then click on CREATE (MAKE).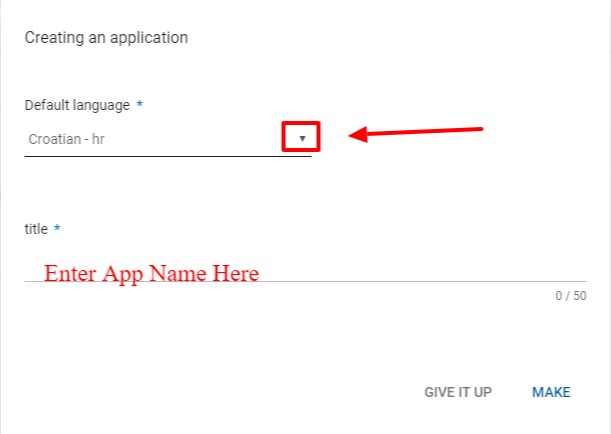 Step 3: When you click on MAKE.
You will get another window like below. Enter Short Description and Full description here.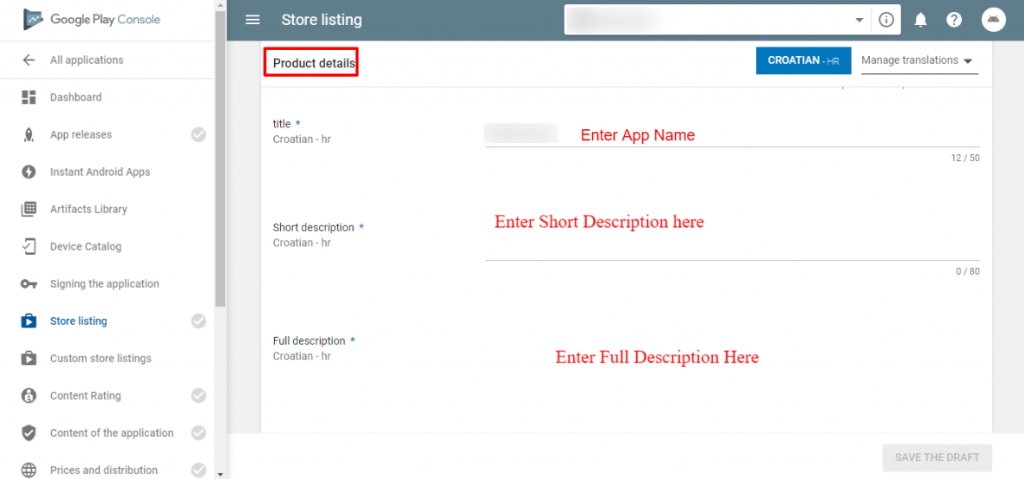 ** Preview of short description and full description of the app in Play store. Refer the screenshot Below: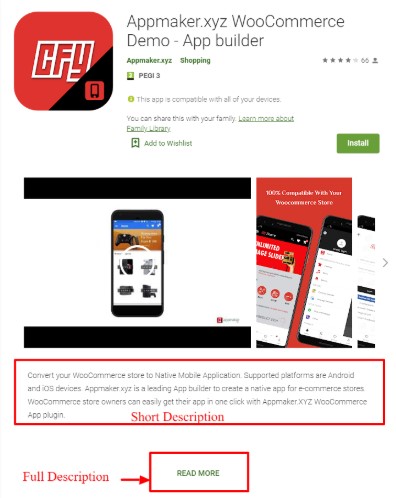 Step 4: In Graphic Materials: Upload App Icon. (Click here to generate App Icon)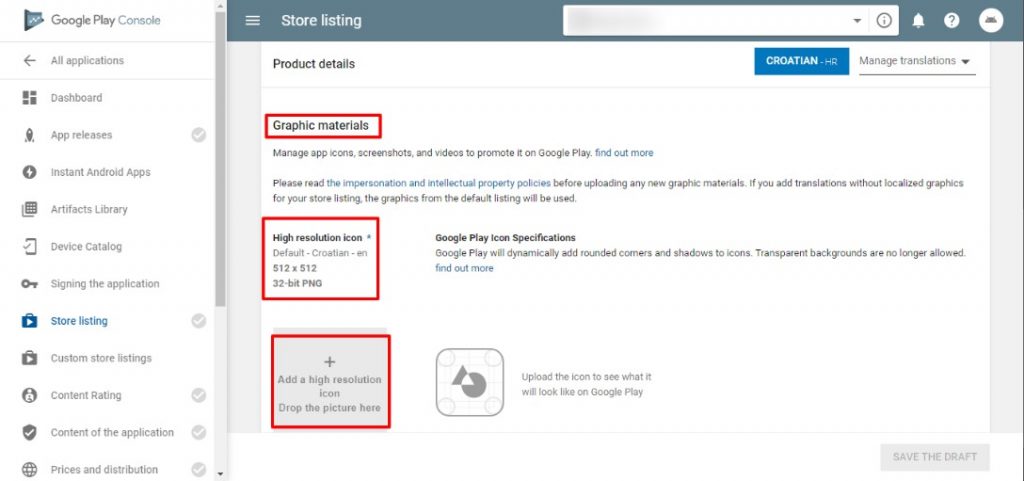 Step 5: Upload Screenshots. Please click here to create screenshots.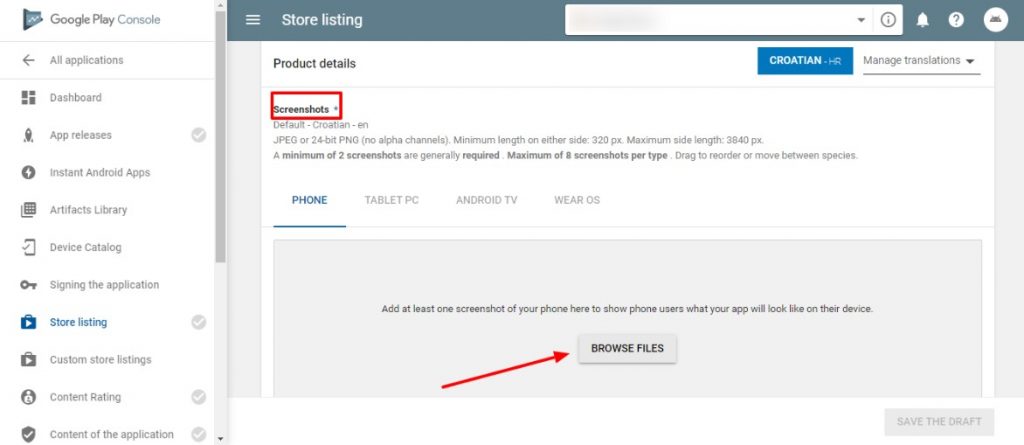 Step 6: Upload Featured graphics. Click here to create feature graphics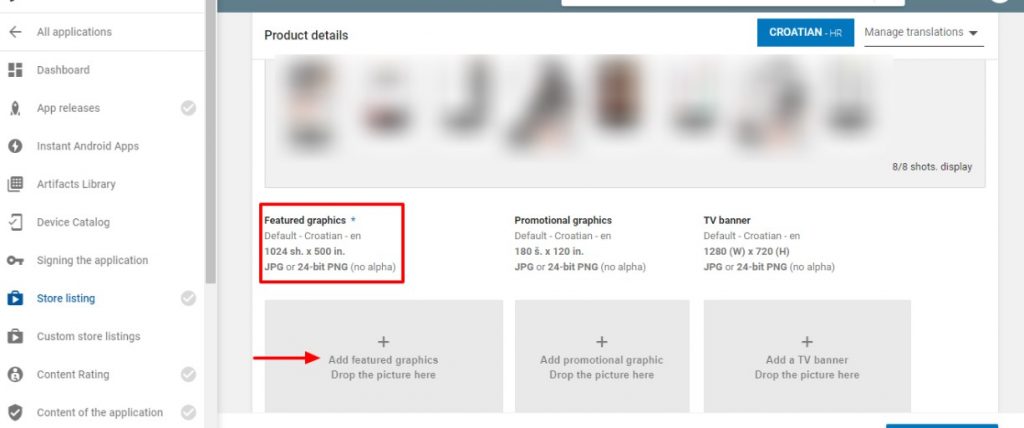 Step 7: In categorize, Select Type of application and Category.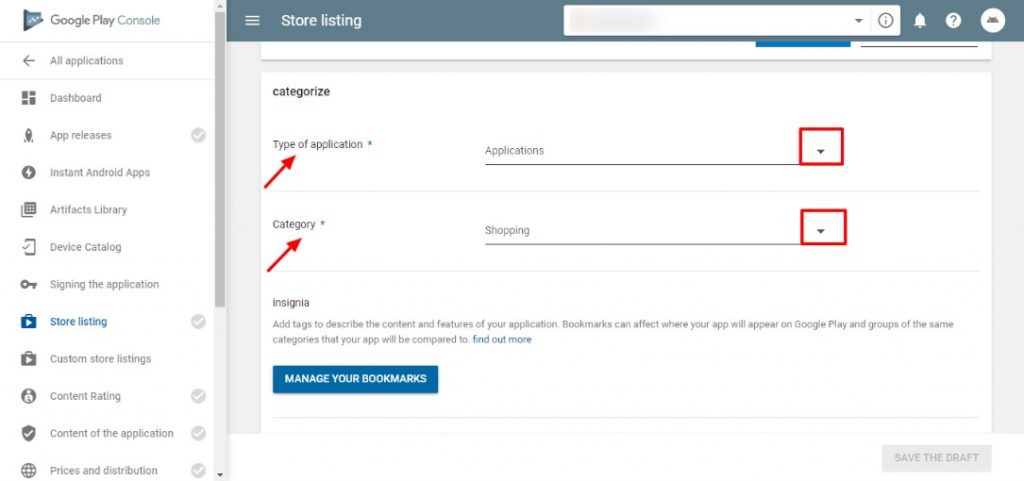 Step 8: Click on MANAGE YOUR BOOKMARKS.
When you click on MANAGE YOUR BOOKMARKS. you will get a window like below. Add the Keywords related to the store.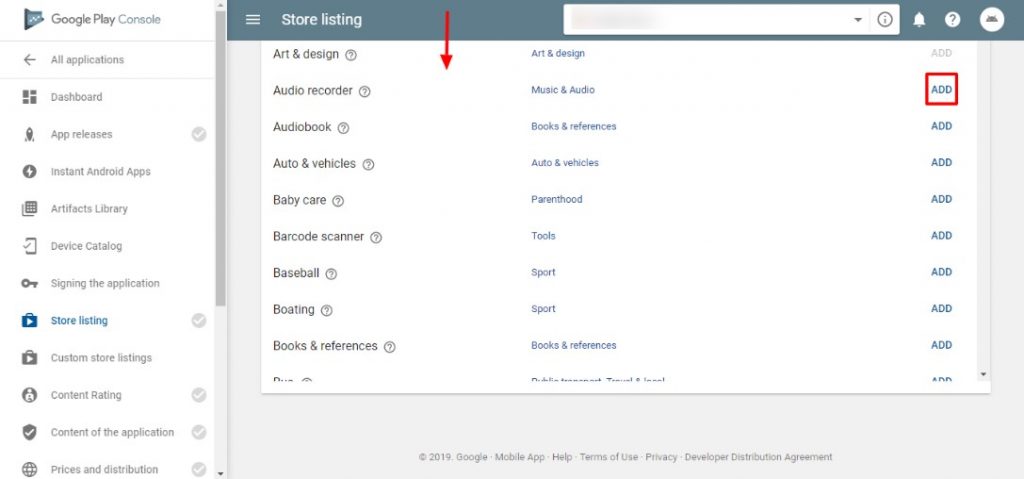 Step 9: Content Rating, complete a rating questionnaire and apply a content rating.

a) To attend the content rating, you need to release an apk version of the app.
Go to App Release ⇒ Production version( MANAGE) ⇒ Create edition⇒ set⇒ Browse file(upload app file(aab/apk))⇒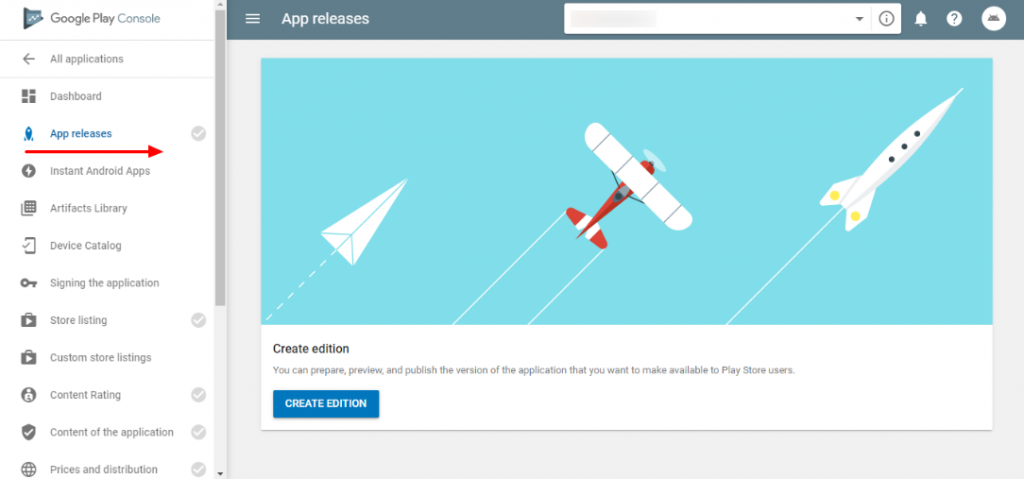 Select the option, "Please provide the key to sign the app that google play uses for this app"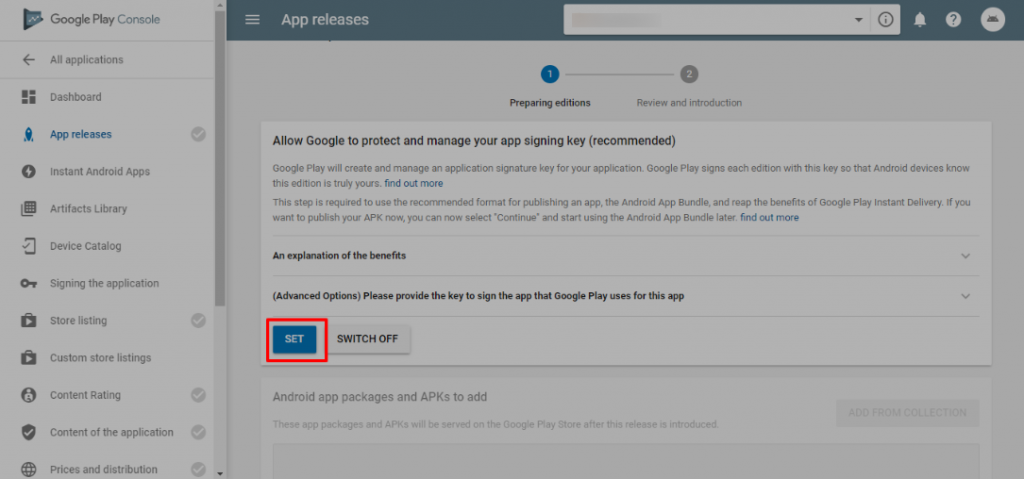 Upload the app. For downloading the app, go to the dashboard of the project. For creating aab file. please follow the doc we are provided.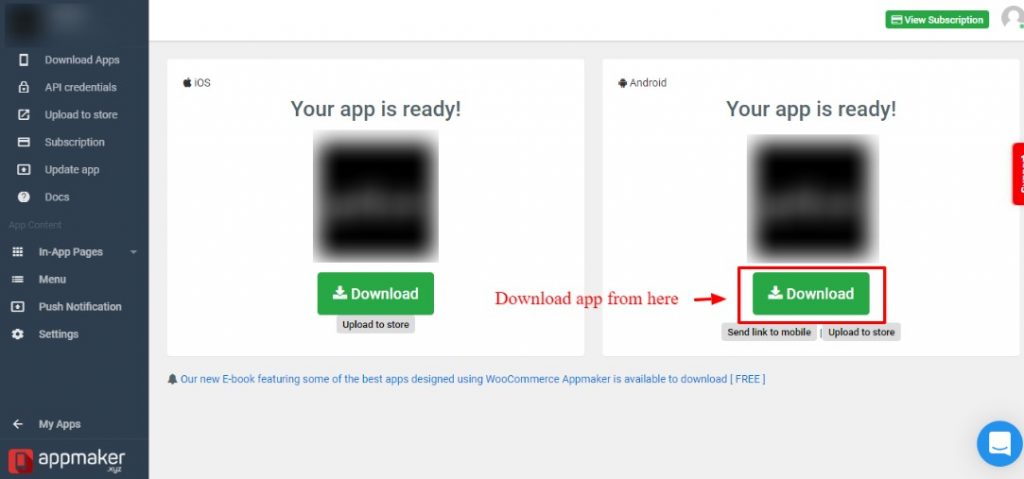 Upload app.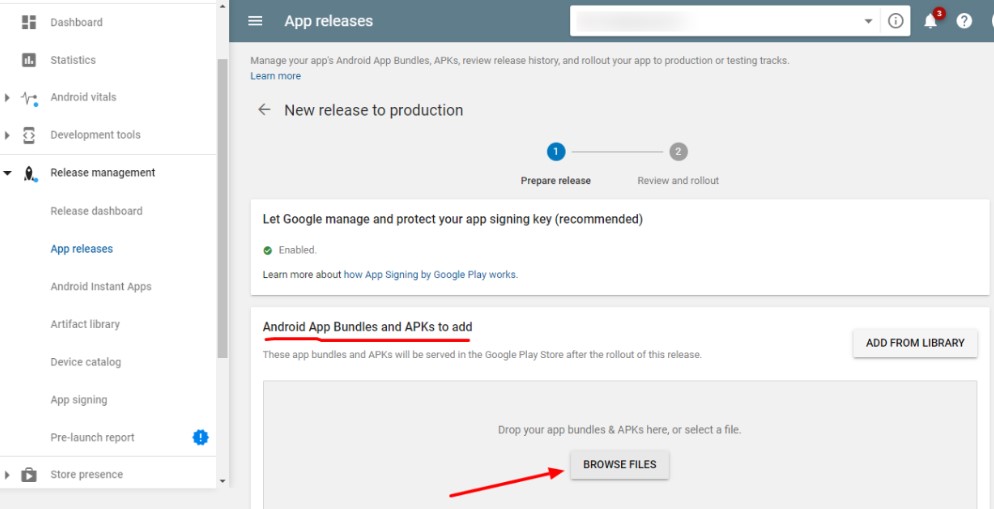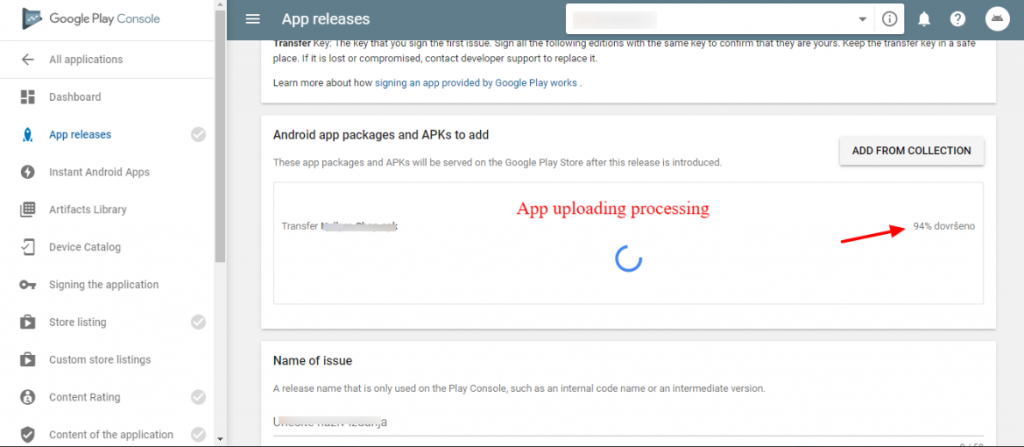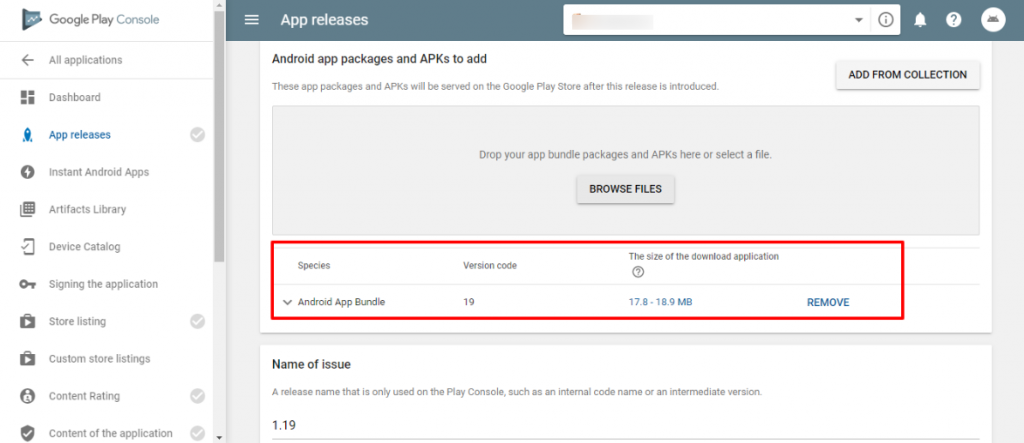 "Whats new in this release": Enter the detail and press Save.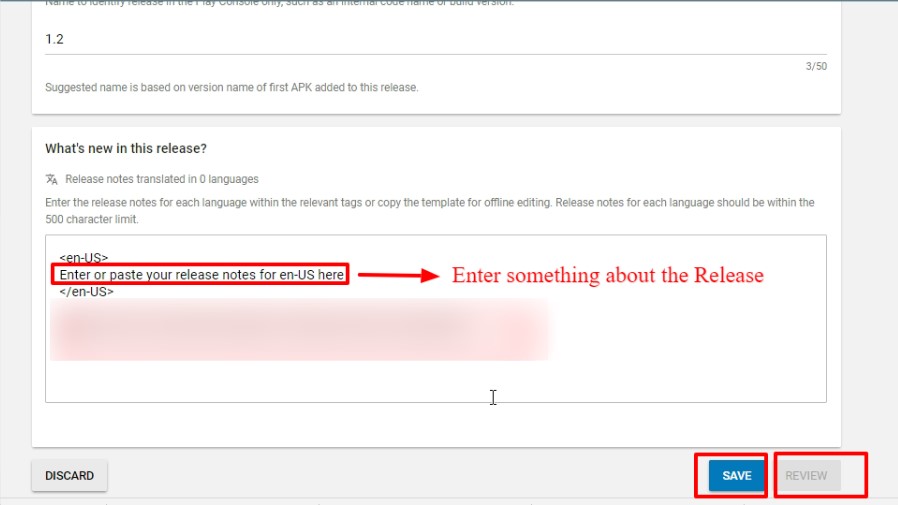 ** Now we completed the app uploading steps
b) We can continue with the Content Rating: Enter Client Mail-id (preferable)
and select "AGGREGATORS OF CONTENT, COMMERCE OR COMMERCIAL STREAMING SERVICES" and attend the questionnaire.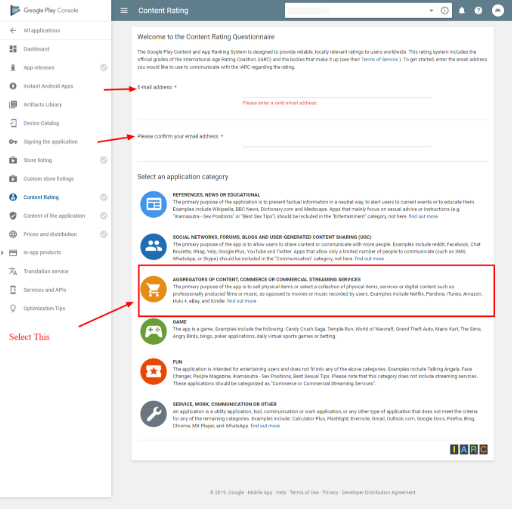 Step 10: Go to Store listing again, Contact information. Enter the details correctly. Website url and Email-id of the client. Phone number( optional) ⇒ Calculate Rating ⇒ Apply Rating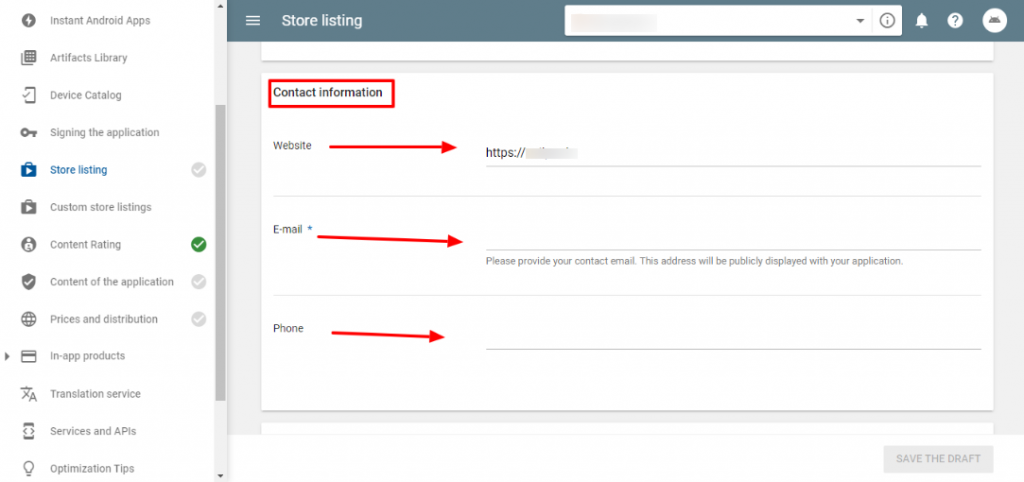 Step 11: Privacy Policy
Submit privacy policy URL( Website owners provides this URL)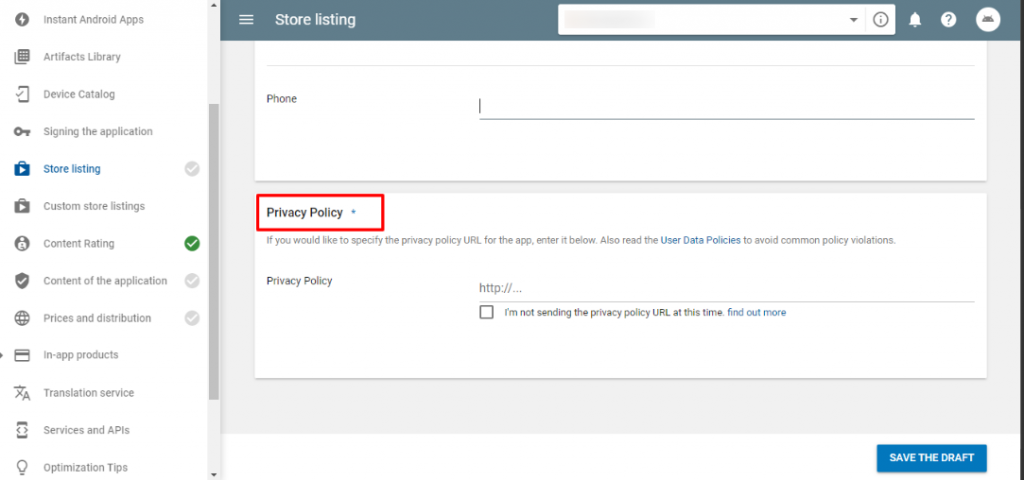 Step 12: Prices and distribution
a) In prices and distribution this app is free( default)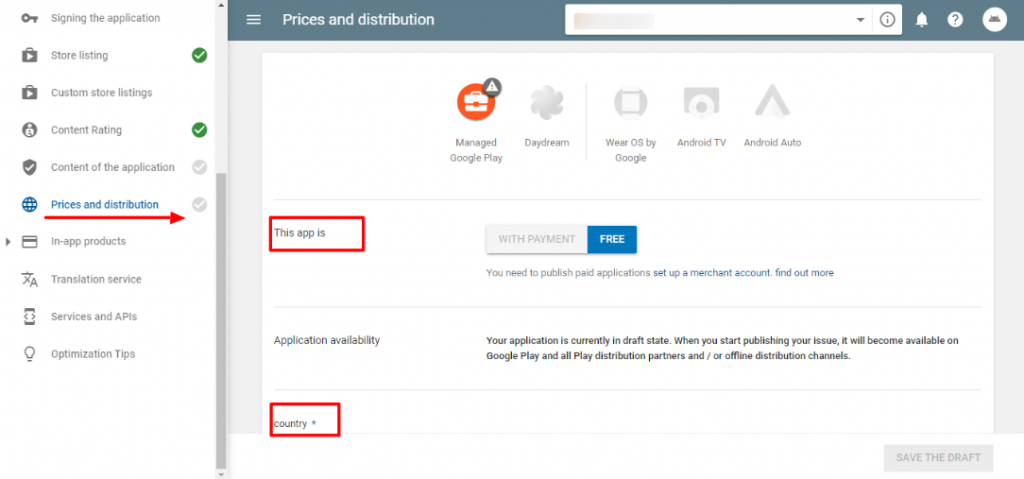 b) Select the countries you want to available this app.(here I select all countries)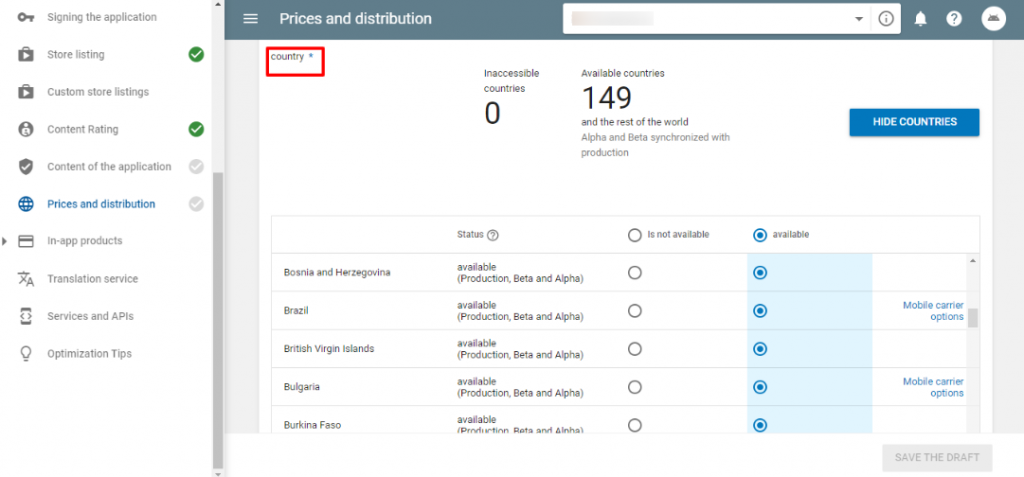 c) Contain ads : Always NO

d) In Consent( Approval) Check Content Guidelines and US export laws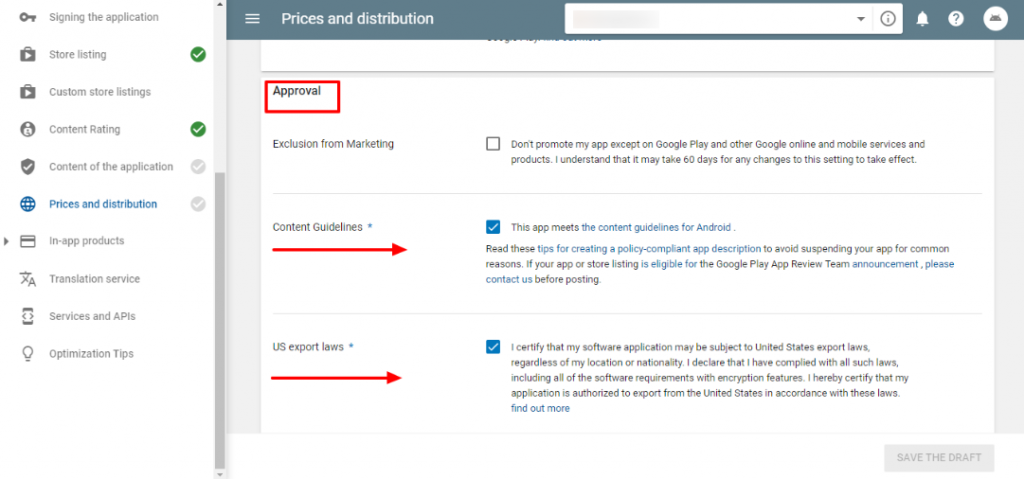 Step 12: Content Of the Application:
When you click on the App content, it leads to another questionnaire, answer the questions appropriately.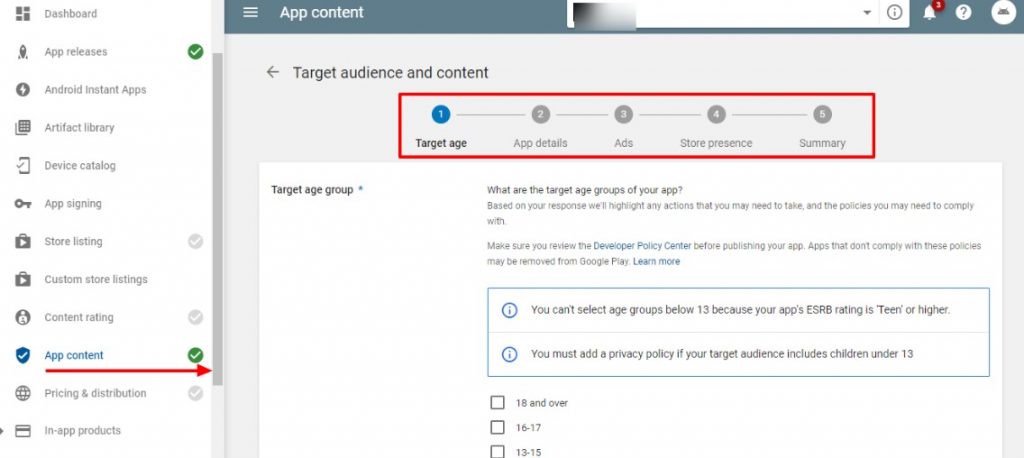 Step 13: Roll out the app
a) App release⇒ Production (Manage)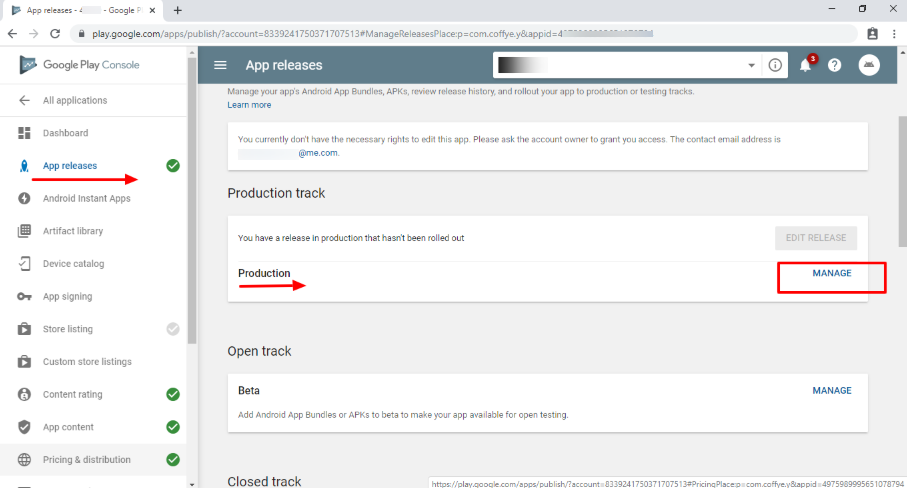 b) When you Click on the Manage, a new page appears for roll out. Click on Edit Release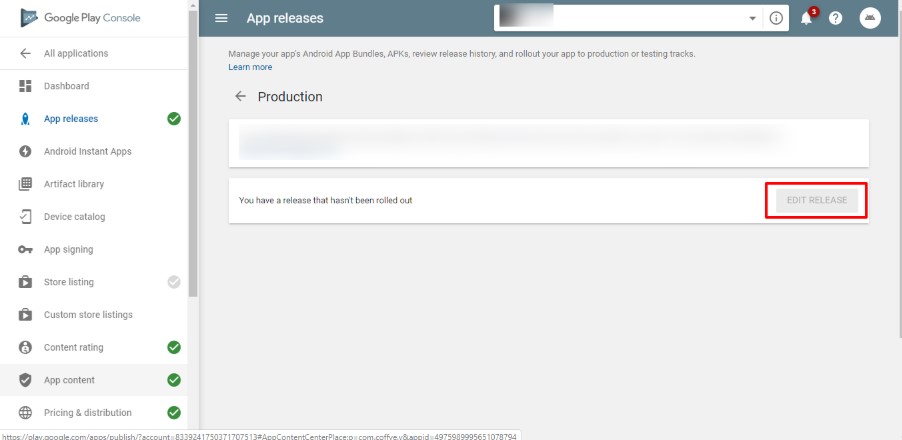 c) You will get another window. click on Start Roll out to production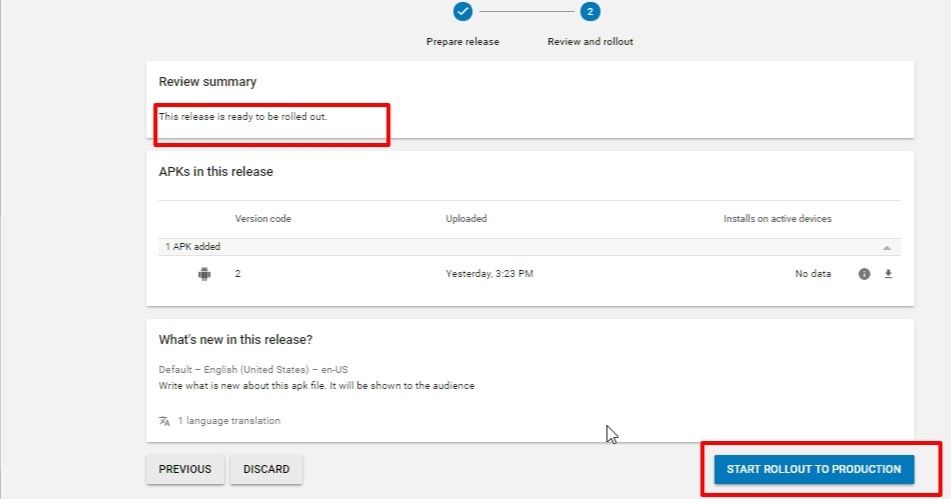 d)another window appears, click on Confirm

Step 14: Published App

NB: Make all the ticks Green. Then Only the app uploading complete( Very Important thing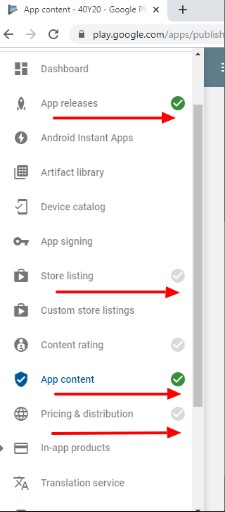 The Important details you need before you go for an App Uploading:
1: App Icon
The apt size for your app icon is **152 x 152** pixels. The image that you choose should be of '**PNG**' format
2: Short Description( Provides the client n Ask him to create)
3: Full Description
4: Mail Id of the client( for Attending the questionnaire)
5: Website URL
6: Downloaded Apk/aab
7: Privacy Policy URL( Some cases we will get it from the website, otherwise you need to inform the client to create it)
8: Logo of the App.
Choose an appropriate image of size 180 x 40 pixels and of PNG format.
9: Minimum 8 screenshots( We can make it more effective using the tool. Link provided in the doc)
10: Featured Graphics Image (Link provided in the doc)
11: Key words