How to Manage 'Add to Cart' Button in your app?
Updated on February 27, 2019, In Category:
Appmaker features
.
If you are a retailer, you'll be knowing how important is to have an 'Add to cart' button in your app. Shoppers clicking the 'Add to cart button' implies sales, which is the basic purpose of most of the Ecommerce stores.
Creating your E-Commerce app with appmaker lets you add, remove and even changes the styles of the 'Add to Cart button.
Lets see how you can manage the 'Add to Cart' button in your app

Hiding 'Add to Cart' Button:-
Login to your manage.appmaker.xyz and click the 'manage' button which will be visible in the app.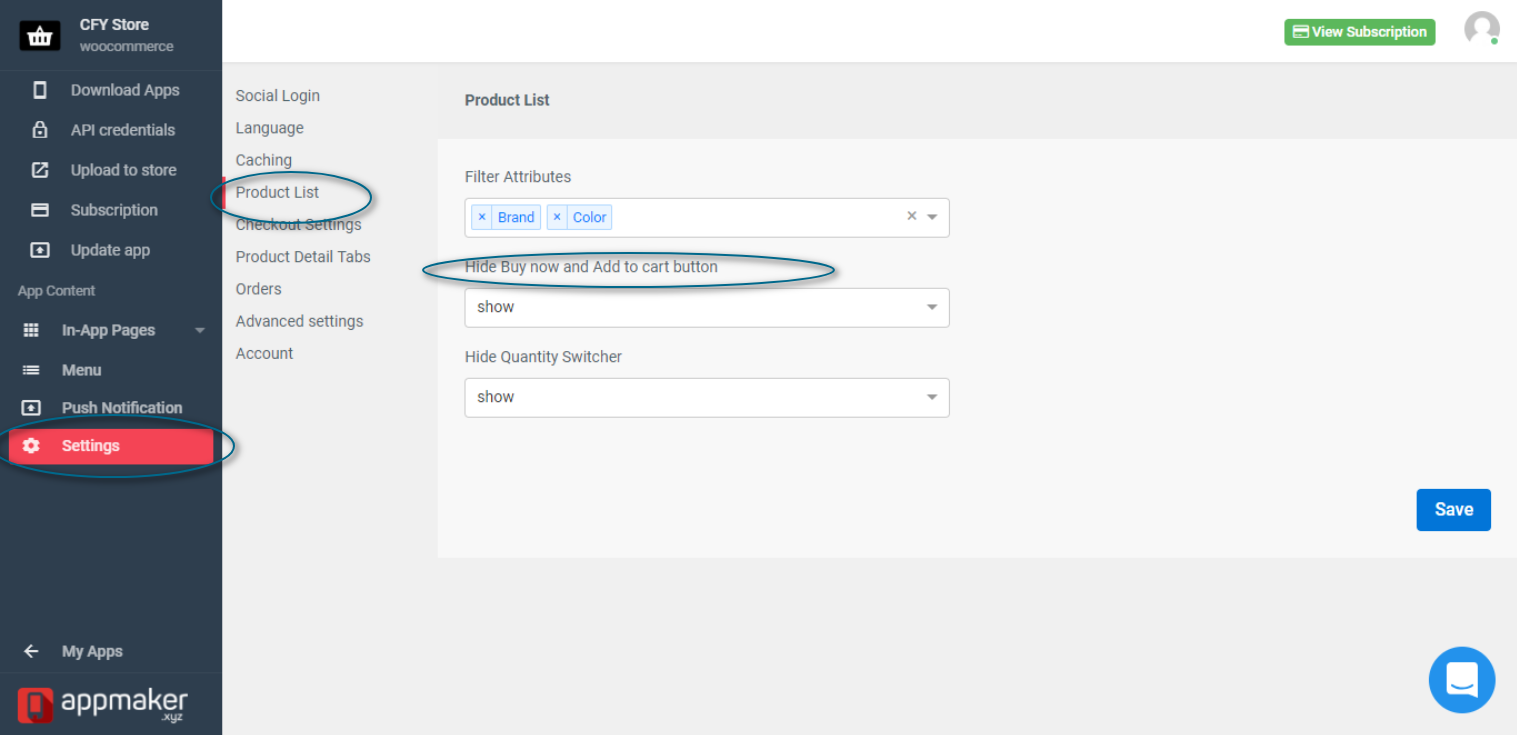 With appmaker, you choose whether you want to hide or show the add to cart button. To Know how it is done, follow the below steps.
Click the 'Settings' which will be visible on the right bar of the screen.
On the new screen that appears, choose ' Product List'.
Here you can enable or disable "Add to Cart' button, by clicking 'Hide Buy Now and Add to Cart' button.
Note: The changes that you make here will be reflected in all pages and for all products.

Choosing the color for 'Add to cart' button:-
Experiencing our surrounding is only complete with colors. Colors can speak words, As said red could imply danger and as well power whereas white denotes peace. Steps to choose the color for Add to cart button
Login to your 'manage.appmaker.com' and goto 'manage'.
Choose 'update' from the options listed out in the sidebar.
On the screen select the 'style' option from the sidebar that is visible.
As you scroll down, you can see the option 'Add to cart button color'. Select an appropriate color from the color scale provided.
The color for the text in the 'Add to cart' button can be changed by clicking 'Add to cart text color'.
Making of mobile app has become the most interesting thing,if you are creating your app with Appmaker.
Take a free trial without adding any billing details.