How to Install Apk on Android Device
Updated on May 7, 2020, In Category:
Publising App
.
Step 1: Go to https://appmaker.xyz/ on your Android device.

Click on the Menu icon.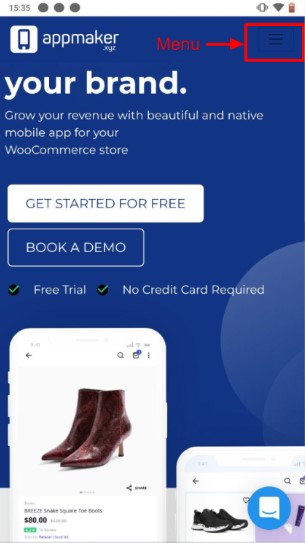 Step 2: Login to your Account.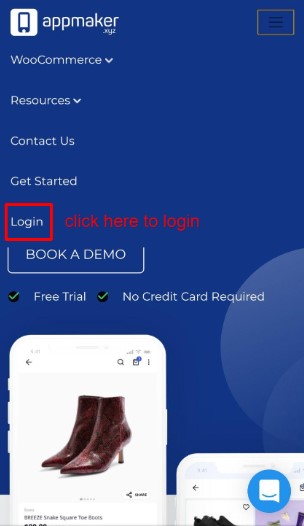 Step 3: You can login with your Appmaker account or can sign in with google.
1. Log in with your Appmaker account.
2. Sign in with Google account. (Login with the account, you have used to create the project).
Note: When you create a project, you register to appmaker.xyz using your email id (Refer to the second image below)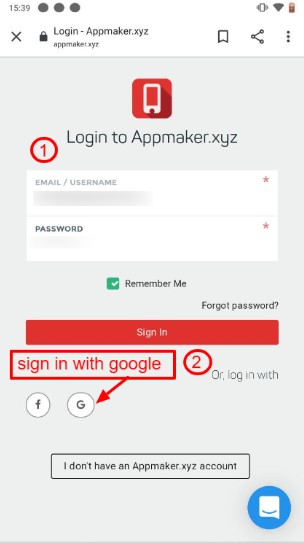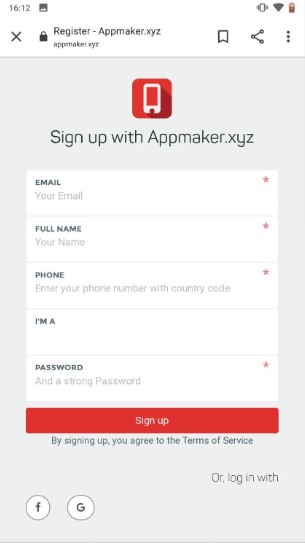 Step 4: Now you are signed in to your account using your mail-id.

Go to https://manage.appmaker.xyz/ ⇒ Click Download on Android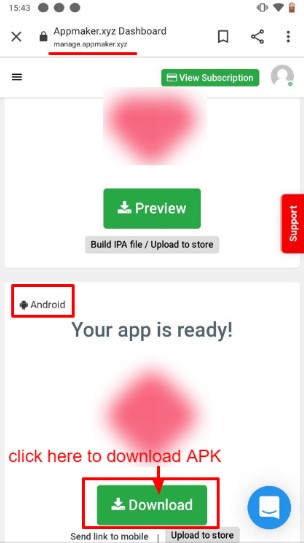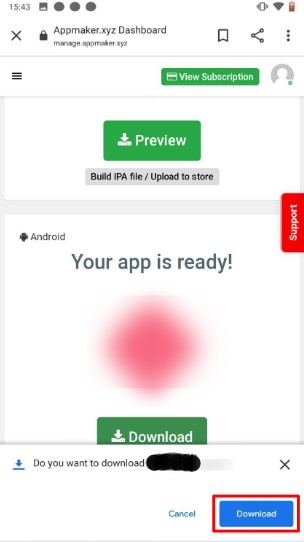 Step 5: After you have download the file, Install it on your device.

Click on the downloaded file ⇒ Install the apk.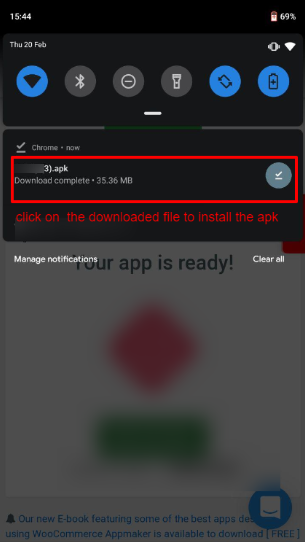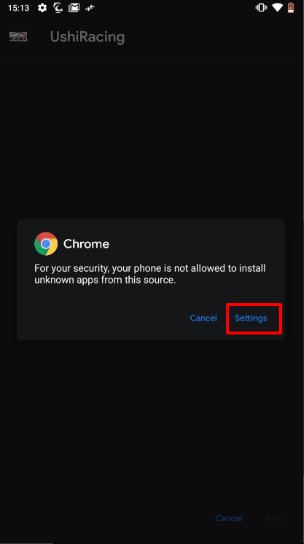 Step 6: Toggle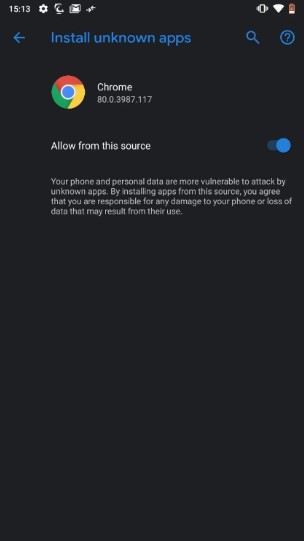 Now you can install APK.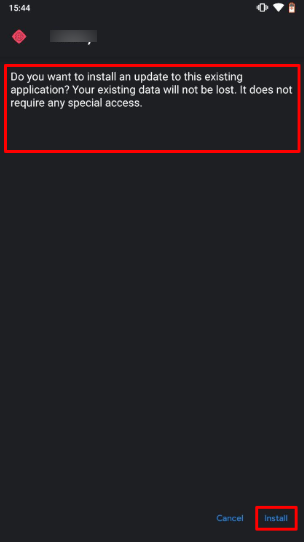 After installing the Apk, Open your App to test. The app will be on your phone. Now you can test your app.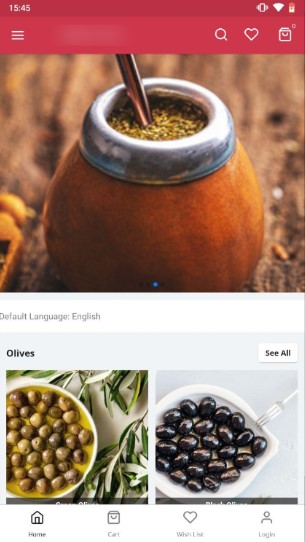 How to allow apps installation from unknown sources
Open the Settings application on your device.
Tap on Apps & notifications.
Now tap on the 3-dots icon located at the top right of the screen.
Select Special access.
Tap on install unknown apps.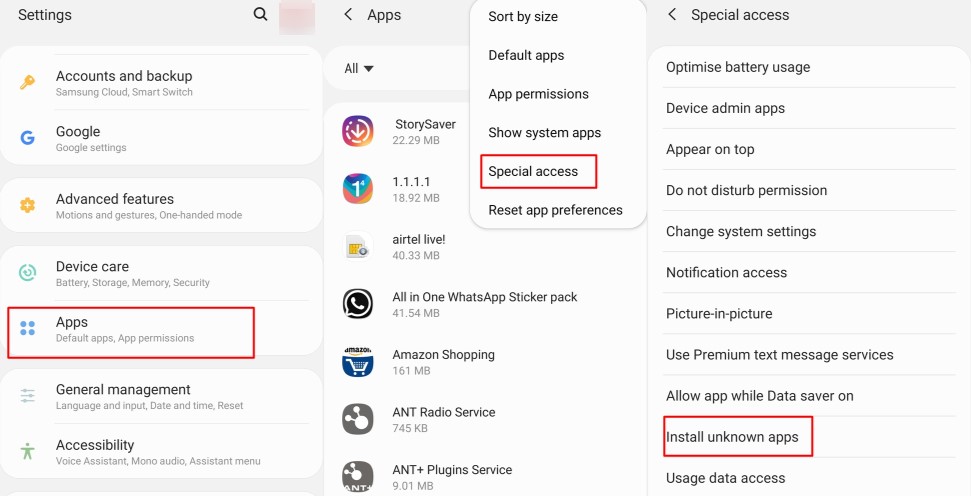 From here you would be able to enable the permission for individual apps to install unknown APK files.
Simply tap on the My Files app from the list and then toggle on the option Allow from this source.
Let's say for example you want to install an APK file from the My Files app.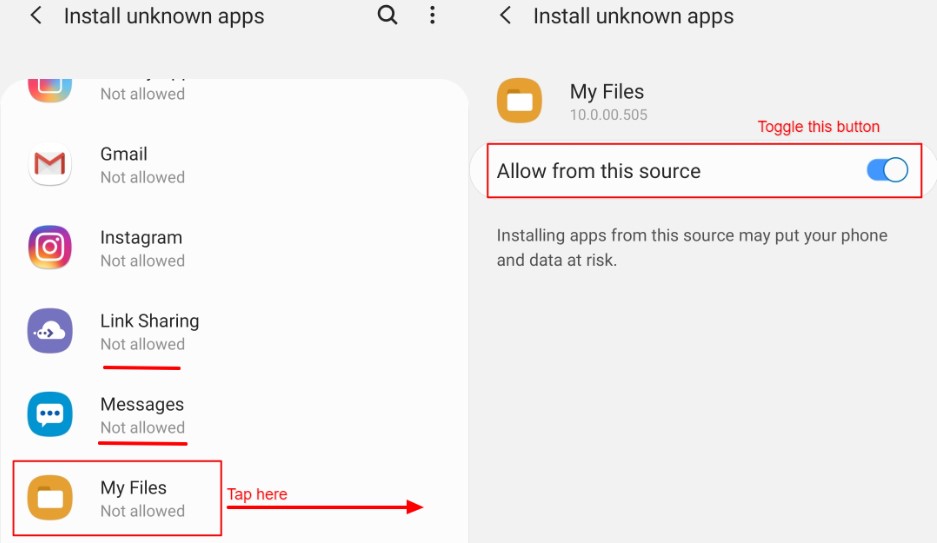 ———- END ———-