Update: Currently, we are invite-only. Book a call with our App experts, where they will give you access after hearing your requirement, functionality, and the plugin support needed.
Check the Pricing of our services.
Also Read: Why Choose Appmaker?

Installation and configuration of WooCommerce Appmaker plugin are the initial steps while building an app. This tutorial explains the step-by-step procedures for creating an app for your WooCommerce site.

Follow the below steps to learn how you can create your app without any coding skills.

Step 1: Go to appmaker.xyz and create an account by clicking the Signup button or else login to your account.
As you scroll down you can see an option to create an app for the
WooCommerce site.
Step 2: Click Create Now button or click here
On the next page that appears:
Step 3: Next, enter the URL of your WooCommerce website for which you are creating the app and click Next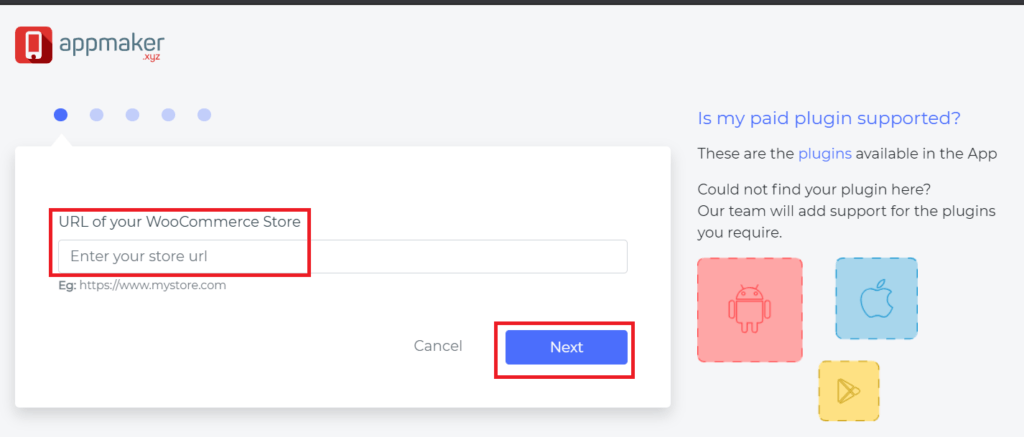 Step 4: Choose a convenient method for building your App. Choose the first option if you want to build it yourself.
Note: You can either opt for DIY model or we have a team of App experts who will do everything for you (This is Super fast and Quality Guaranteed). In both ways, you can Book Demo with us here. You can also checkout the FAQs.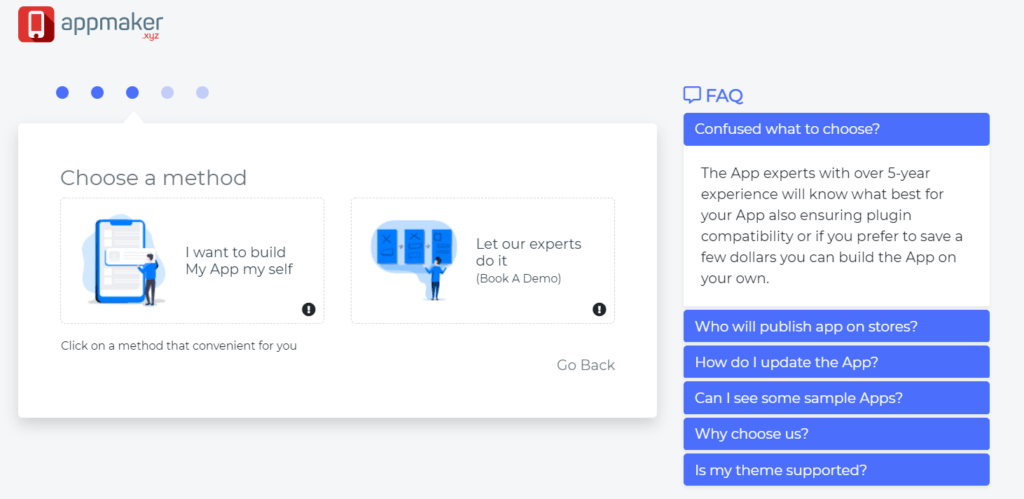 Step 5: Enter the name for your app inside the APP NAME text box
For example, you can give your eCommerce store name or any other name which you like.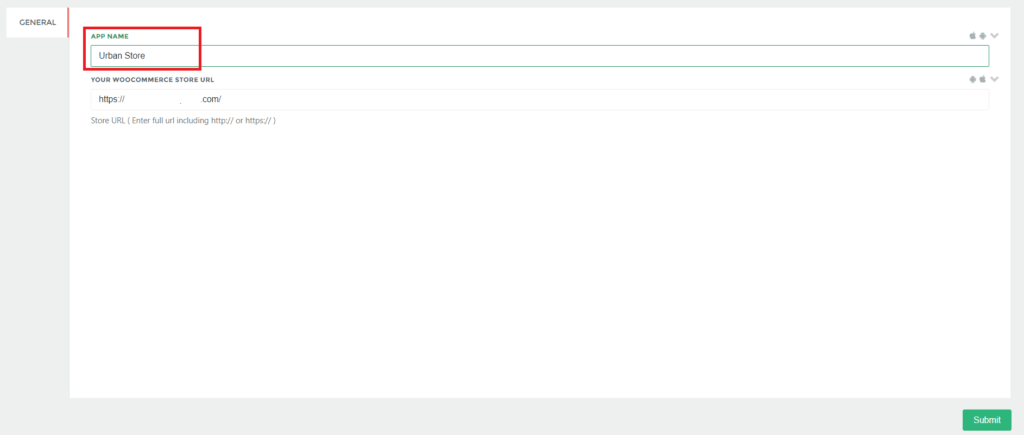 Step 6: Click the Submit button. The Appmaker settings page appears

Installing and activating the Appmaker's plugin
On the Appmaker settings page, details like project ID, API key and API secret key will be provided.
Connect your store automatically by clicking on the Connect Woo Store button:
This drives you to the Appmaker-WooCommerce plugin page and allows you to install the plugin by clicking the Install Now button below the page.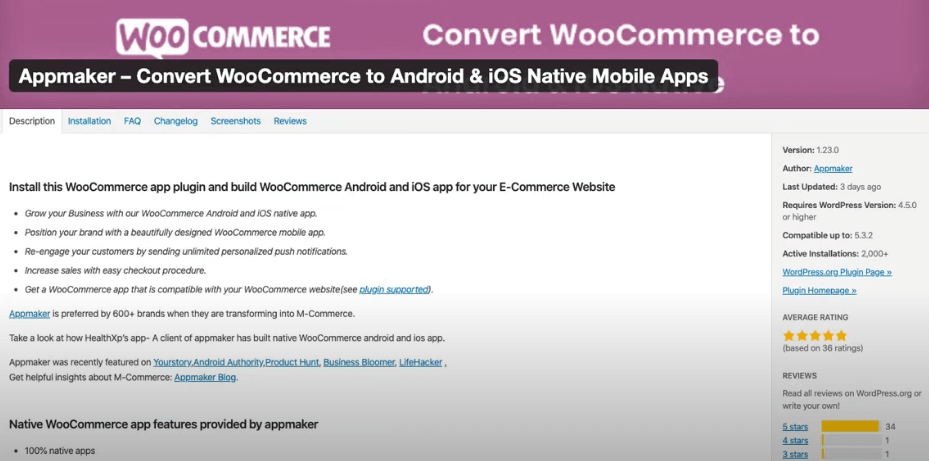 In order to activate the plugin, click Activate Plugin on your Dashboard.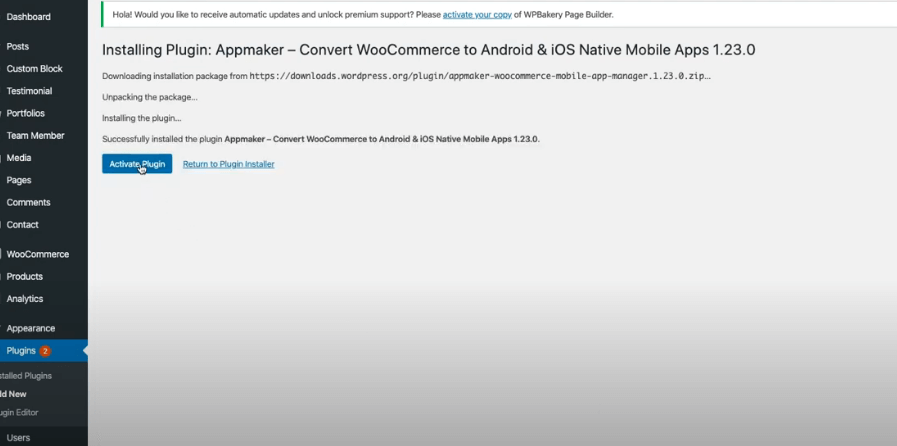 Otherwise, follow the simple steps to do it manually:
Step 1: In order to install and activate the Appmaker's plugin, click Go to plugin settings on the screen. The WordPress login page appears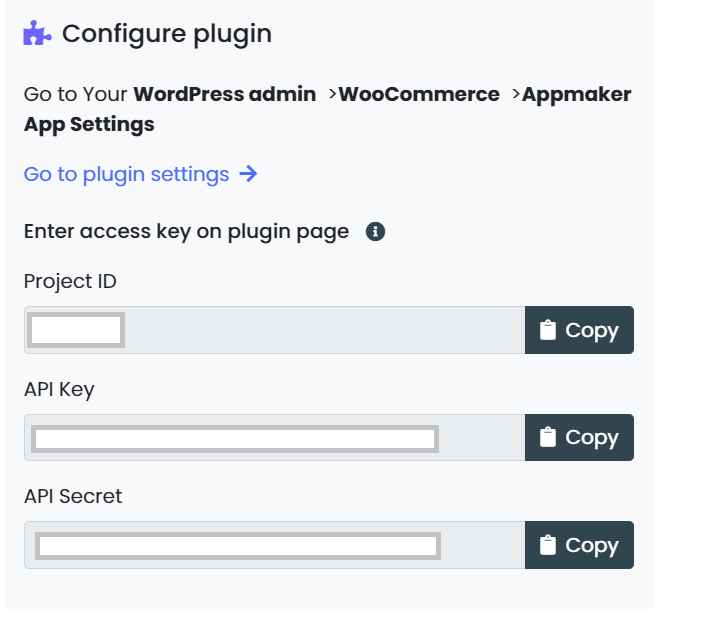 Step 2: Log in to your WordPress site, by entering the username and password. This is to install and activate the Appmaker's plugin.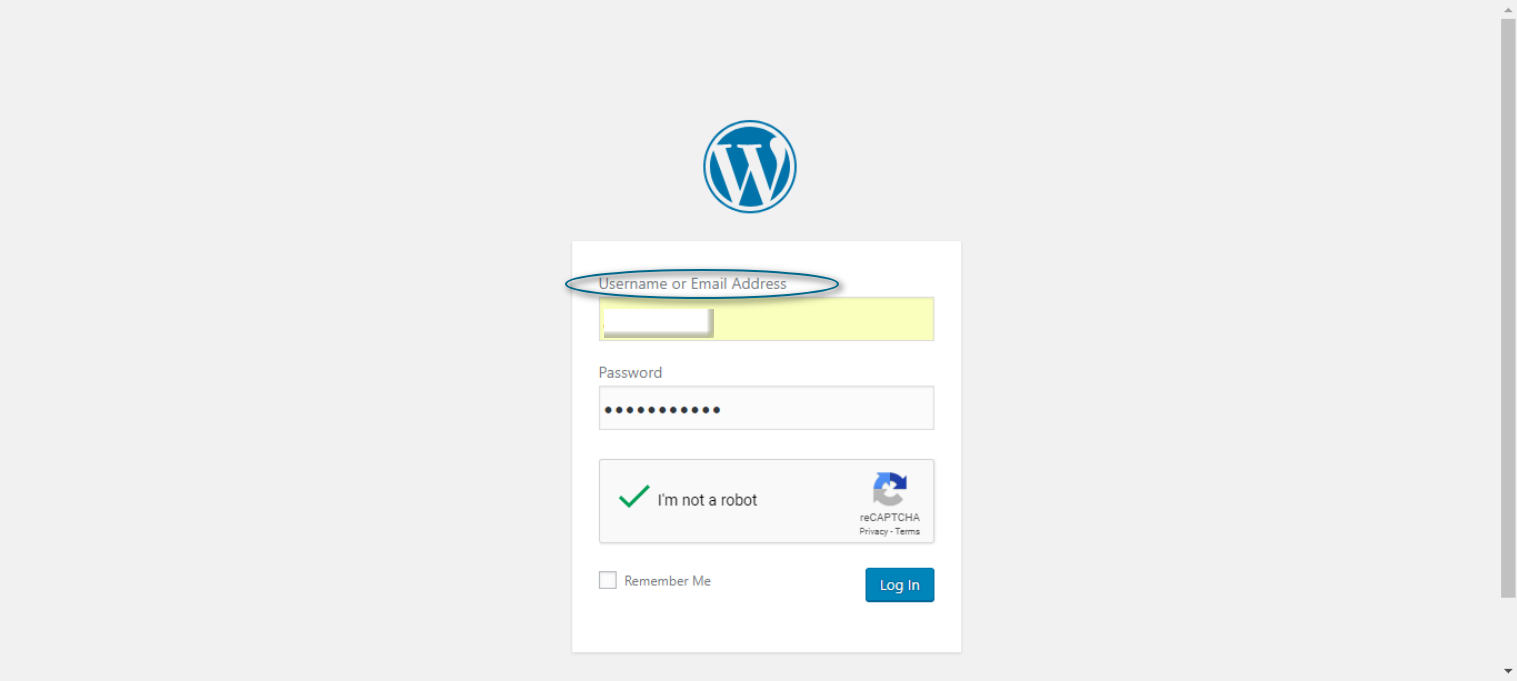 After logging into your website dashboard, follow these to Install WooCommerce Appmaker Plugin
Step 1: Click on the option Plugin which is provided in the sidebar of the dashboard
Step 2: Search for Woocommerce Appmaker (or click here) in the search keyword option provided in the dashboard
Step 3: From the search result obtained, Click the Install button. Next click Activate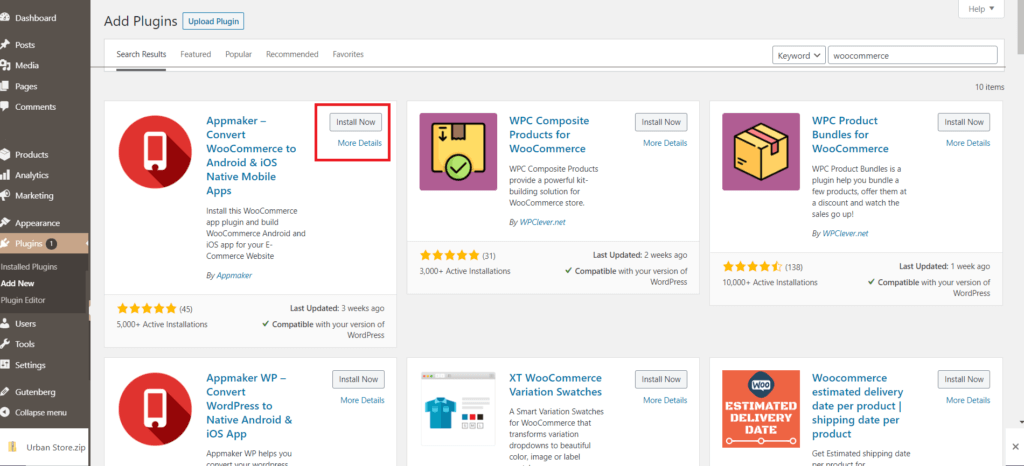 By activating Appmaker's plugin, you will need to enter your Apps project ID, API key and API secret key.
Step 4: Copy and Paste this from the Appmaker's dashboard and click Save changes