How to find Order made through App
Updated on March 3, 2020, In Category:
Check out
.
In order to find order made through App. You need to go to your WP-admin page.
Eg: https://unbox-store.com/wp-admin/ (store url/wp-admin)
Step 1: Go to your WP-admin page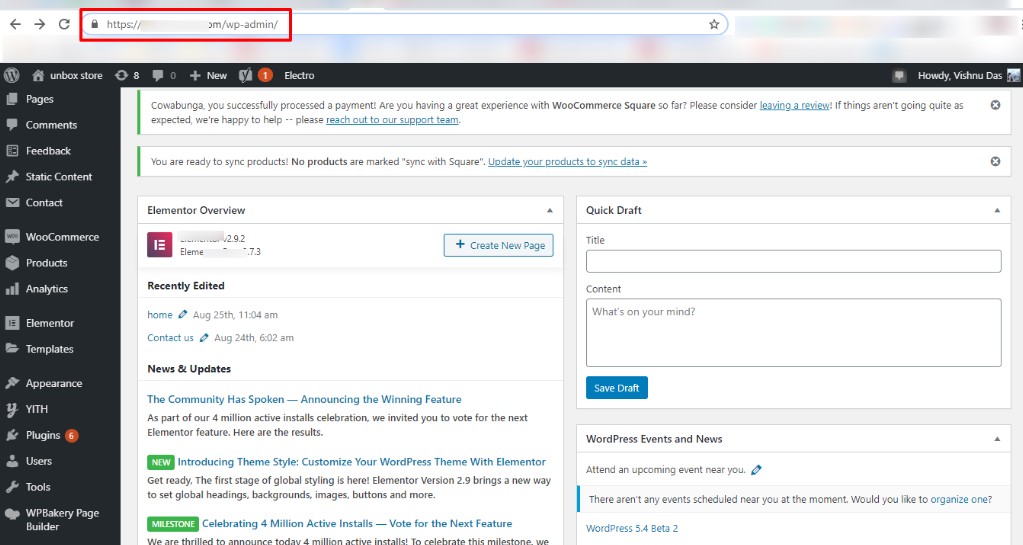 Step 2: Go to Woo-Commerce ⇒ Orders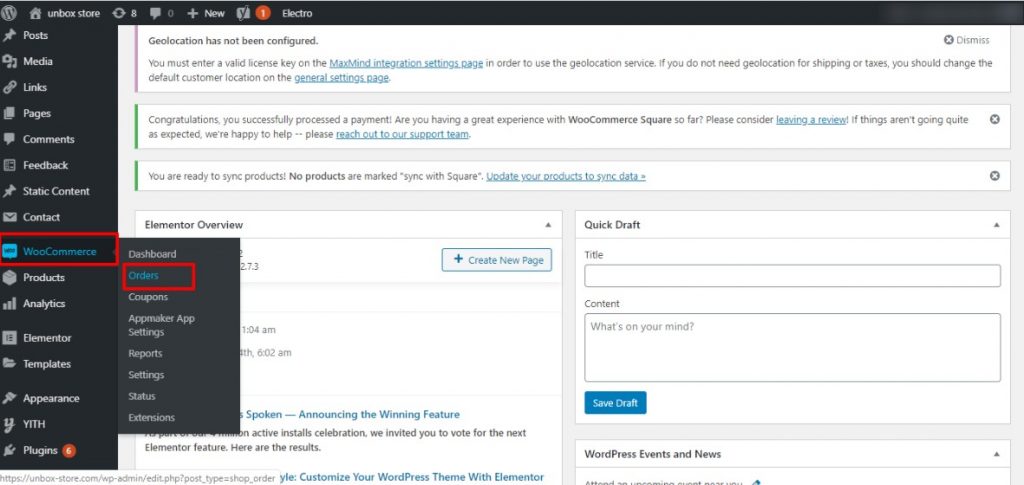 Step 3: Check App Orders. Now you can see the order you have made through the app.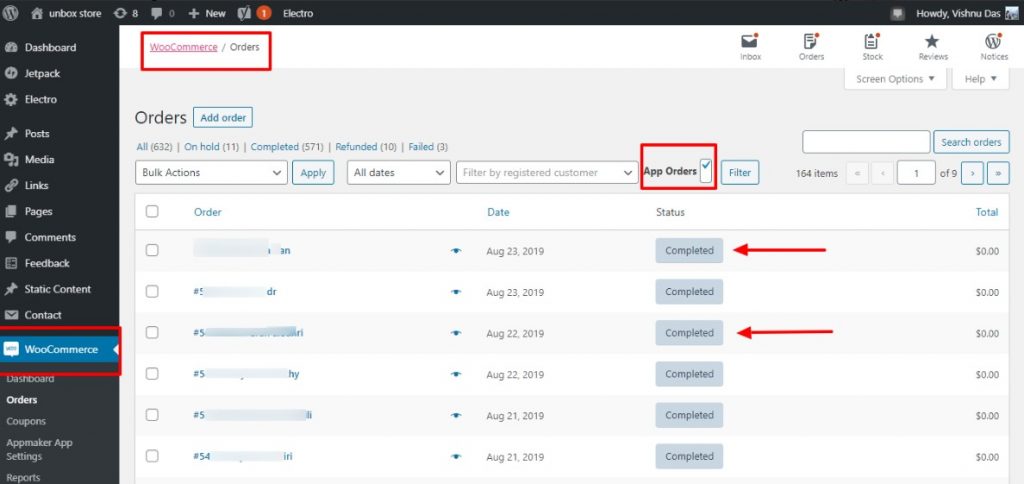 Here is an example:
We order an item through App and we can find it in the WP-ADMIN page.
Refer the Image below.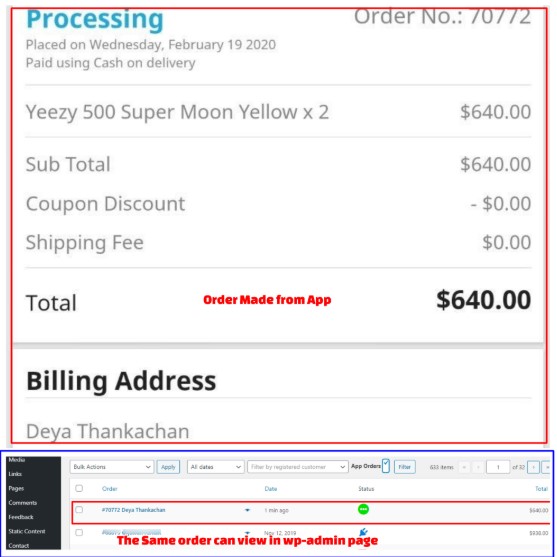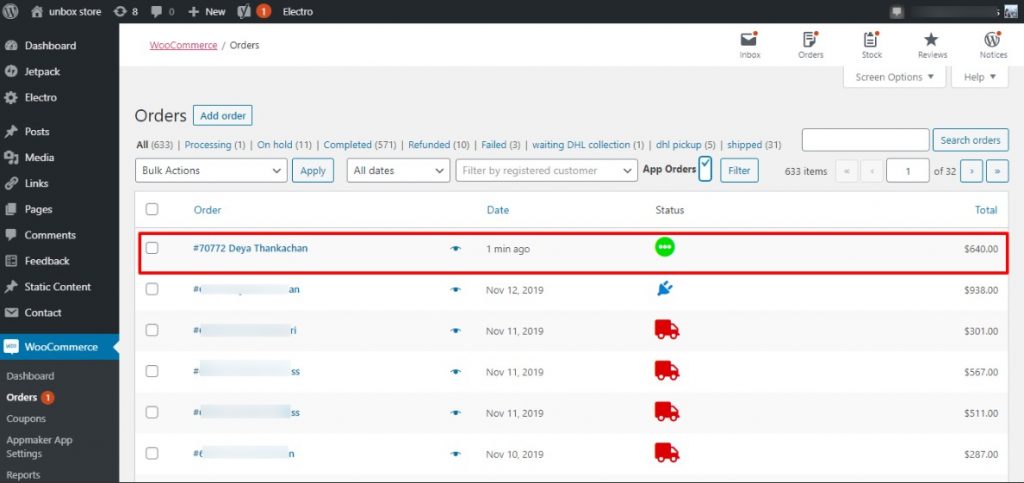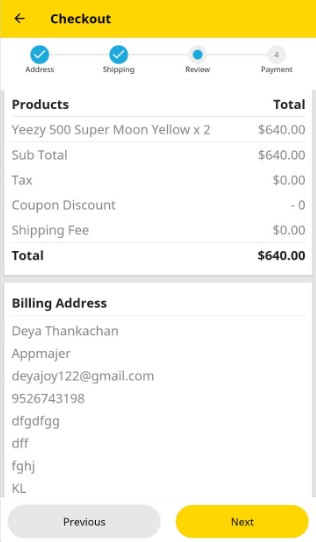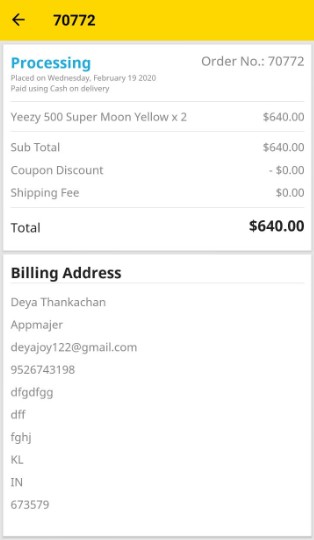 ———-END———-