How can you Set up a Menu for your eCommerce App?
Updated on December 11, 2020, In Category:
In-App Pages
.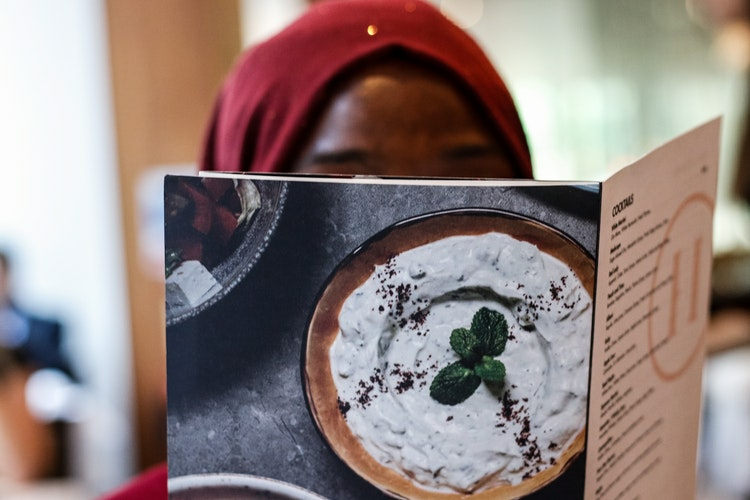 When a customer visits your eStore, he relays on the menu for products, categories, or more. The menu is a great example of internal advertising, which every store visitor looks into. It is basically exhibiting your product and services under this title.
Menu makes it easier to discover what your customers search for and seeing a store in a well-organized fashion makes your customers dig for more products from your app.
Creating a menu
Appmaker lets you create and design menu for your App:
Step 1: Login to your Appmaker Dashboard and go to Manage
The menu bar on the left side of your screen contains a lot of options including the In-App pages under the Customize App
Step 2: Click Customize App and select Menu to create a new Menu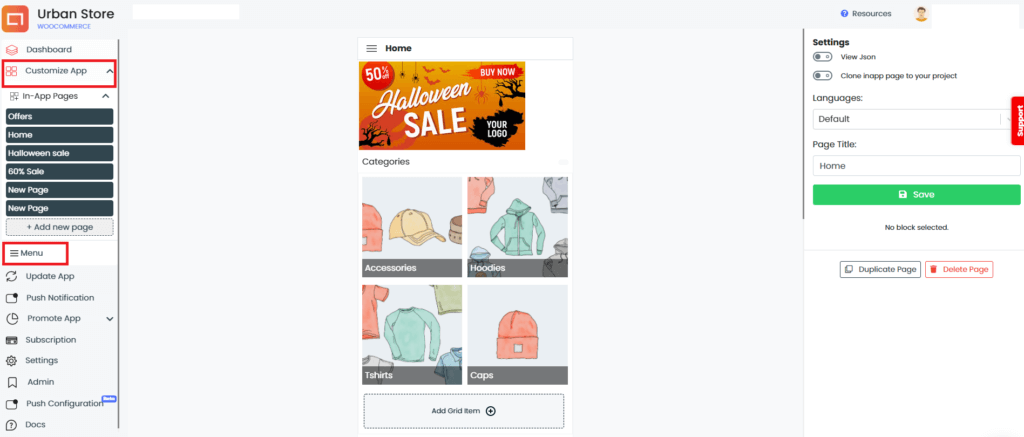 A menu list based on your eCommerce website appears
Step 3: Click on Add Menu Item to add additional menu items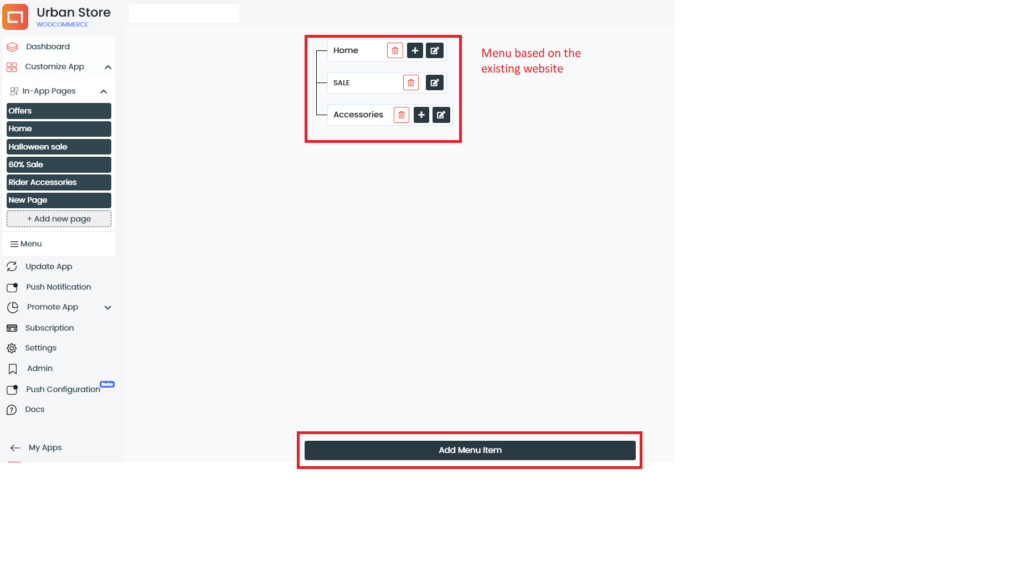 Step 4: Under the Settings, Add Menu Title and Select a Menu Type based on your requirements as given below:
Title: A title carries no action, they can be used to create sections within the menu.
Menu item: A menu item can be assigned with an action. Choose an action from the drop-down list.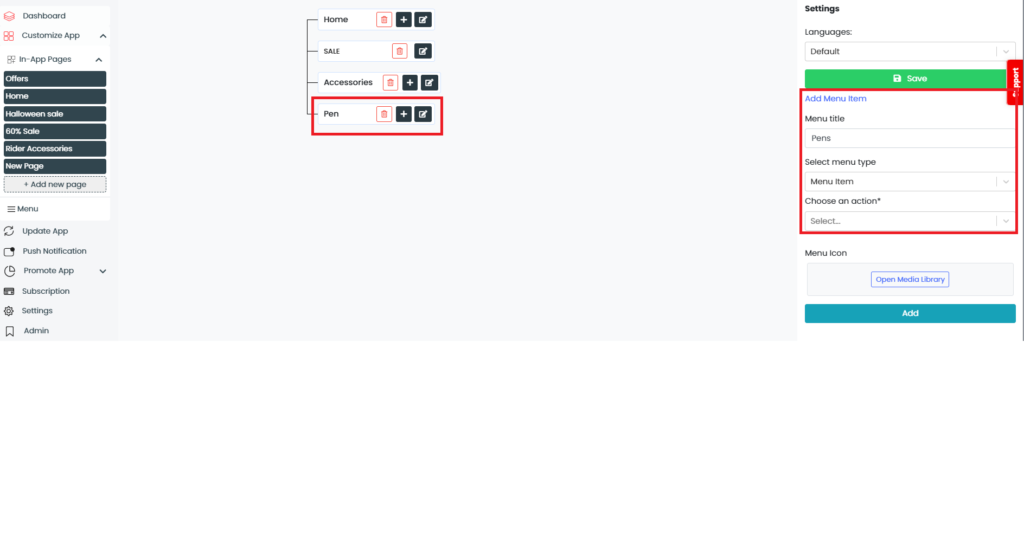 You can also Choose an icon by clicking Media Library and selecting an image of 100 x 100 pixels.

Step 5: Click Add and the Menu item appears in the list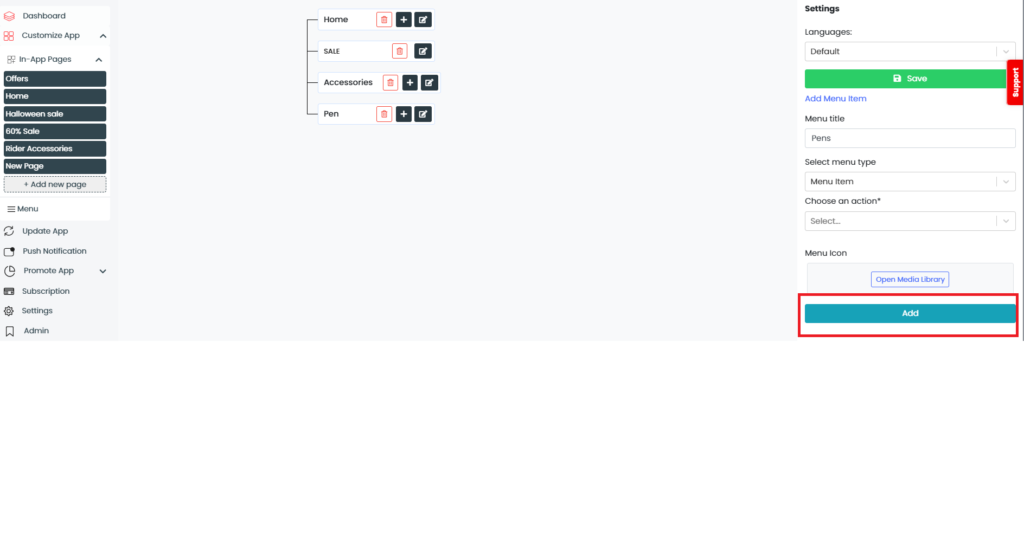 Step 6: Click Save to save the changes
Editing the menu content
Managing menu content is as easy as creating a new one:
Step 1: Click Menu on the sidebar to rearrange the menu items
Step 2: To rename a particular item in the menu, click the Edit button against the menu item each menu item
Step 3: Change the Title, Type, Actions or images from the Settings section
Step 4: Click Save to save the changes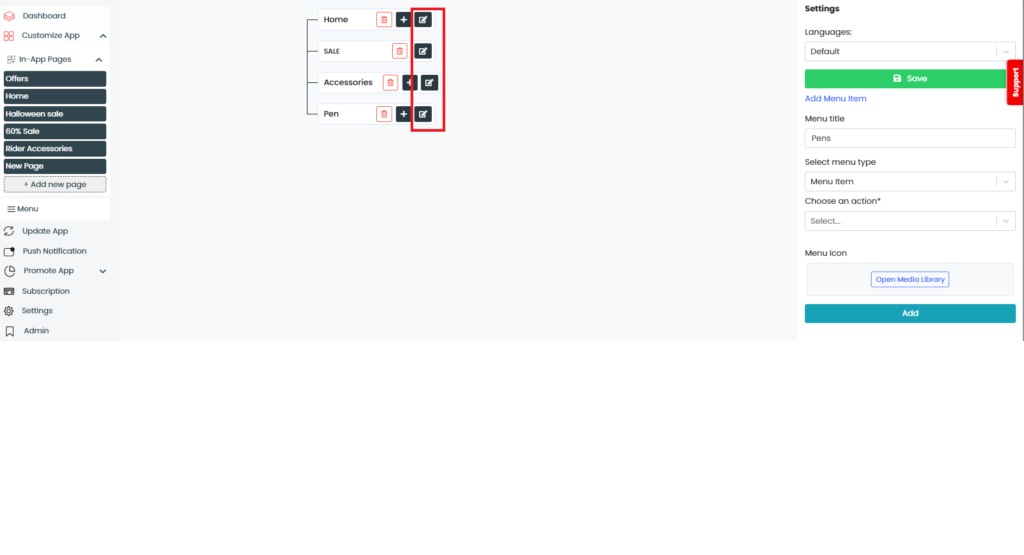 Reordering the menu content
You can reorder the menu, by simply dragging and dropping the menu items in the order that you want it to appear on the phone view of the app. It's very simple and much quicker than reordering all the pages
Deleting an item from the menu
A delete button is also available against each menu item.
Step 1: Click on the Delete icon to remove a menu item
Step 2: Click Save to save the changes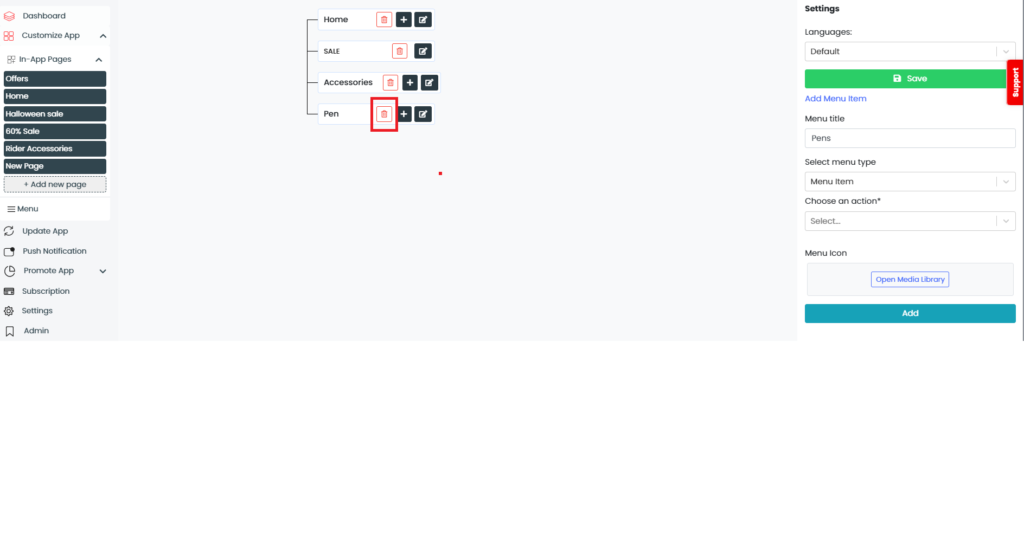 Mobile view after adding the new Menu item