How can you setup menu for your E-commerce App?
Updated on February 27, 2019, In Category:
In-App Pages
.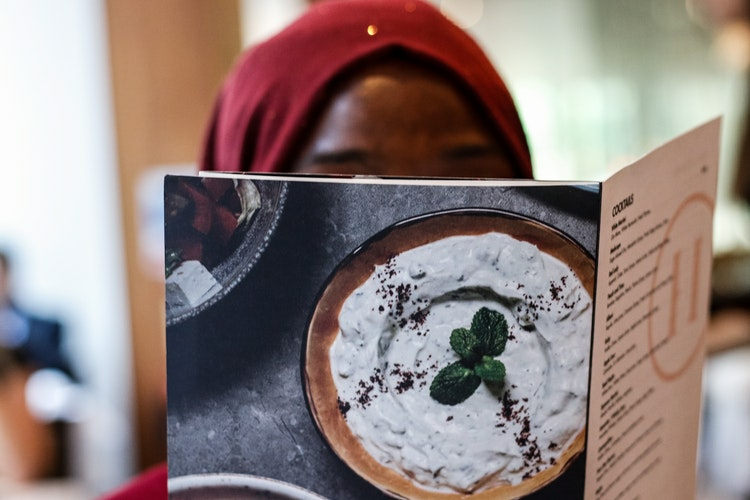 When a customer visits your E-store, he relays on menu for products, categories or more. The menu is a great example for internal advertising, which every store visitor look into. You exhibit your product and services under this title.
Menu makes it easier to discover what your customers search for and seeing a store in an well organised fashion makes your customers dig for more products from your app.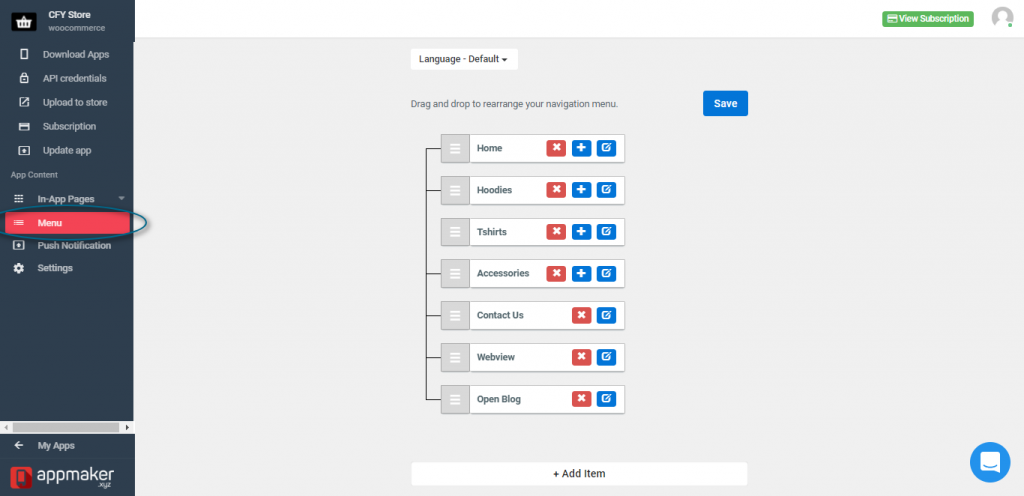 Appmaker lets you create and design menu for your App.
Creating a menu
Login to manage appmaker.xyz and click on the 'manage' button and here you can manage your app.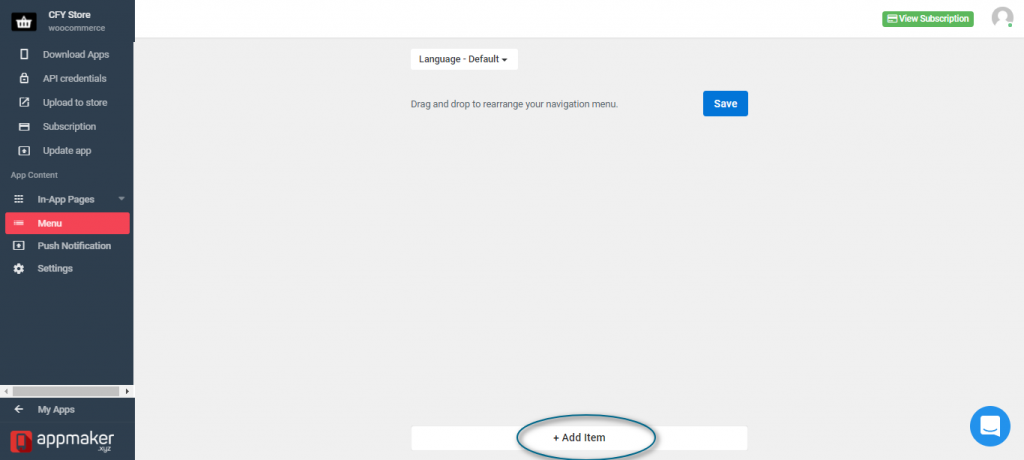 Inside 'app content' a 'menu' option will be visible. Click on the 'menu' to create a new menu for your app.
Click on 'Add item' button and you have two options for the type.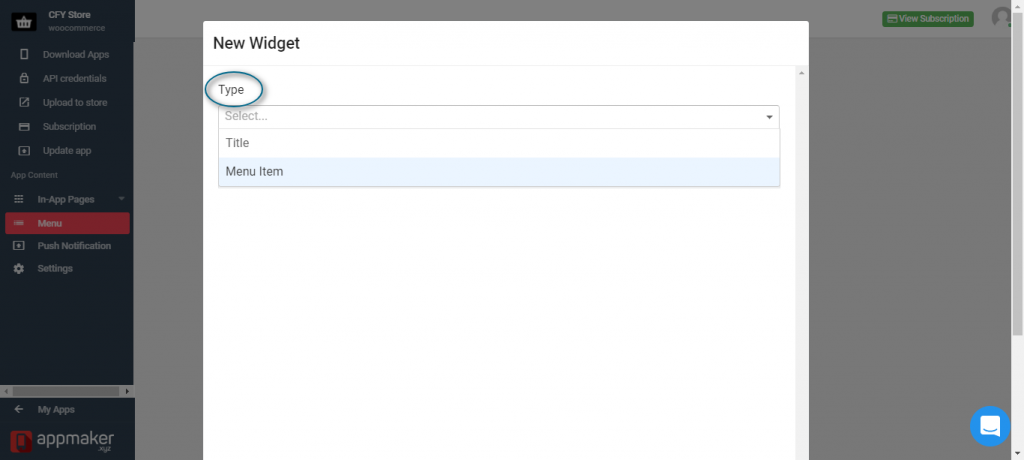 Title: A title carries no action, they can be used to create sections within the menu.
Menu item: This item appears inside the menu, you can either choose a title from your WordPress media and corresponding image will be loaded or you can upload a image by clicking 'Upload image'. You can choose an action for every menu item you create.
Editing menu content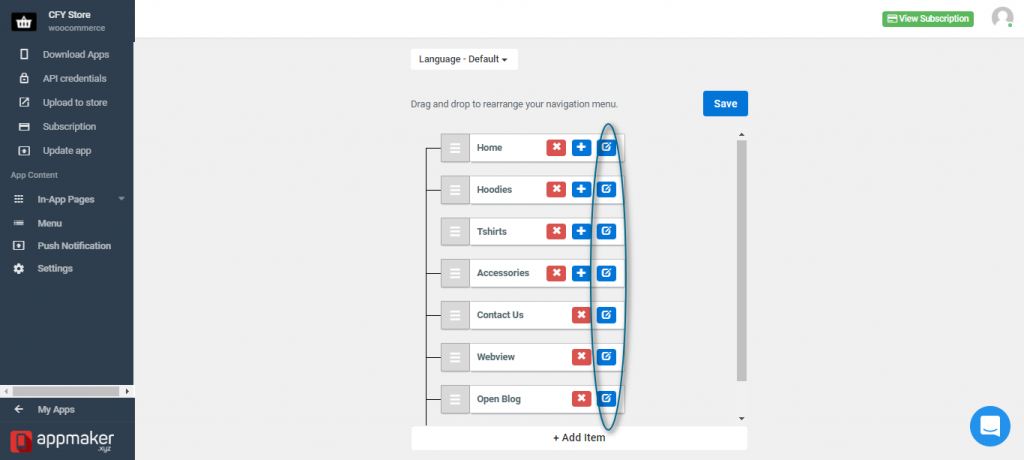 Managing menu content is easy as creating one. Click on 'menu' in the sidebar, to rearrange the menu items. In case you want to rename a particular item in the menu, an edit option is provided for each menu item. You can rename and upload a new image if required.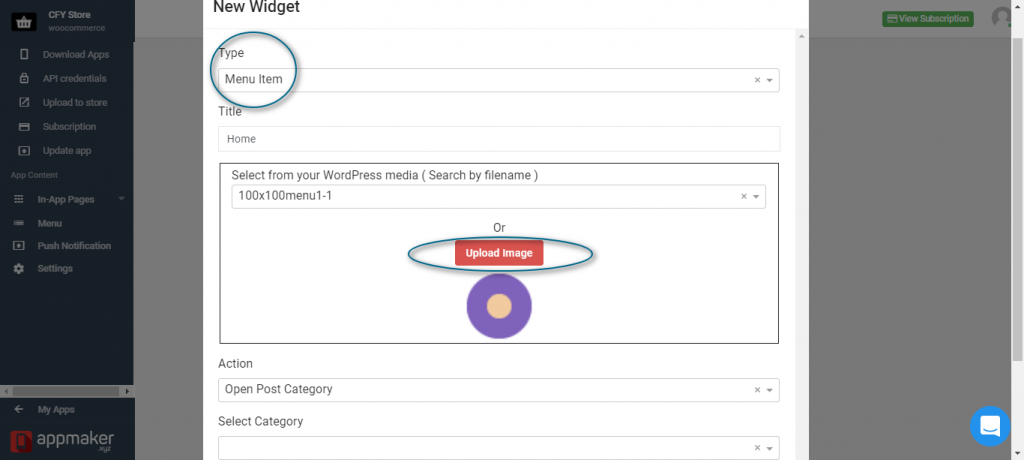 Deleting an item from menu
When you click on 'menu' in the sidebar, all the menu items will be listed on the screen. A delete button is provided with each menu item.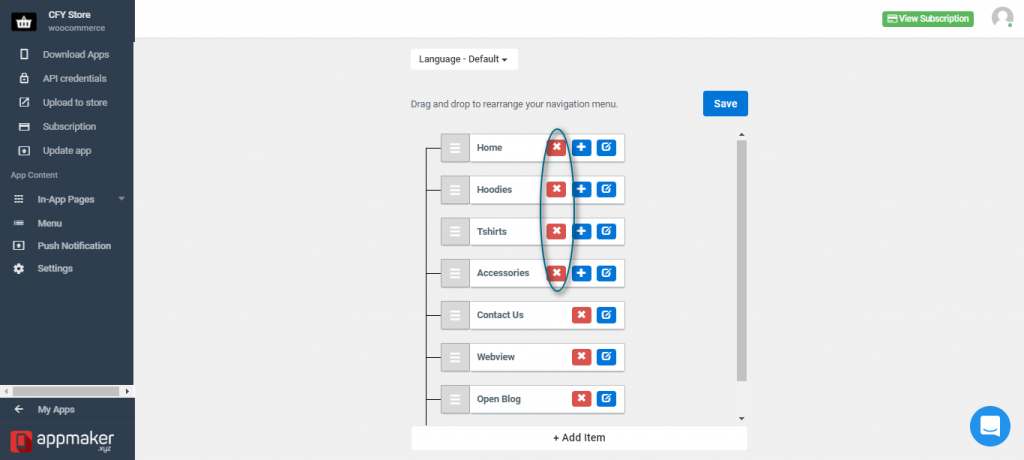 Click on the 'delete' icon near the item, and that item is removed from menu. Click 'save' button to reflect changes in the app.