Choose Filter Attributes for your Products
Updated on December 9, 2020, In Category:
Appmaker features
.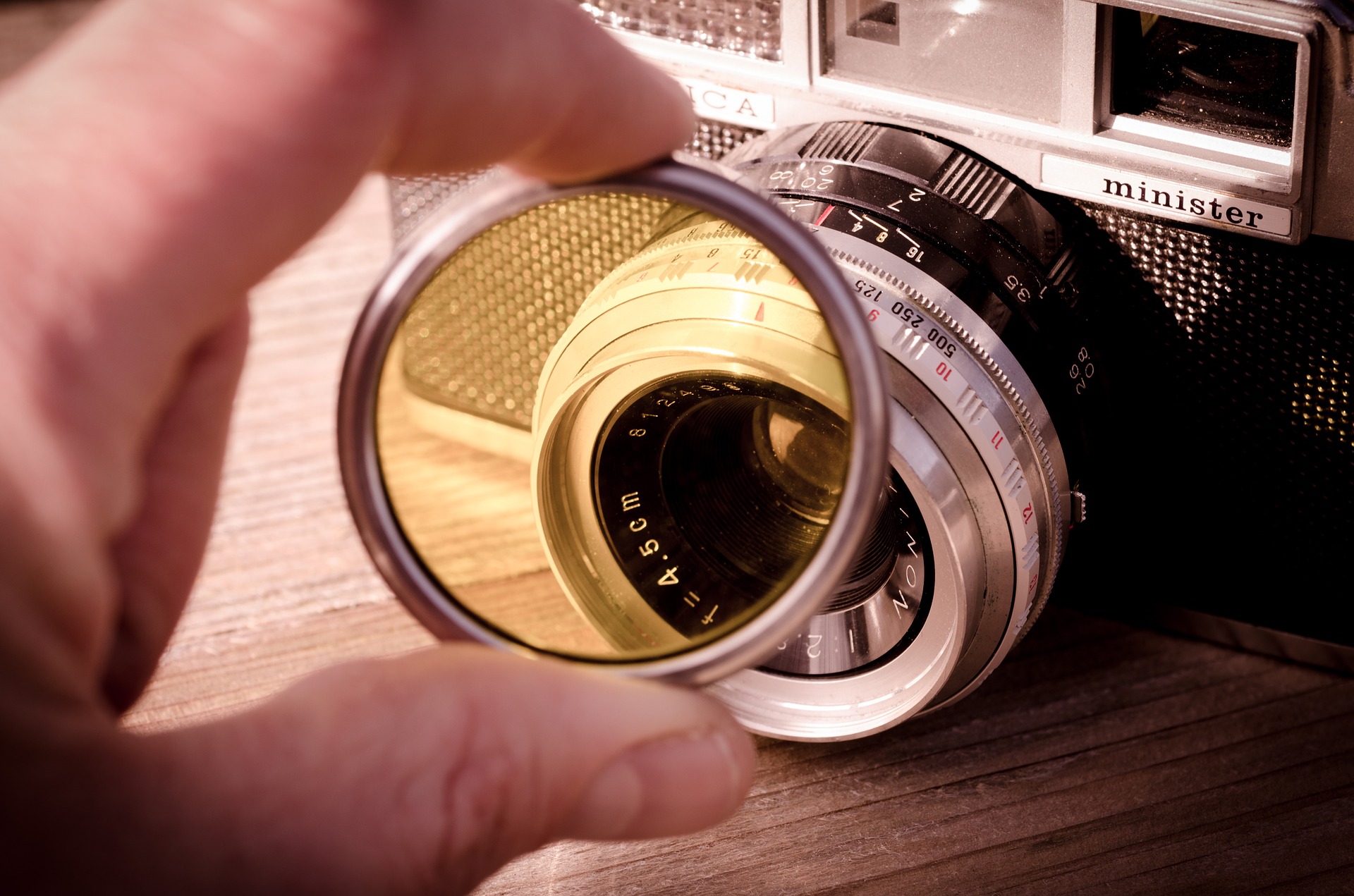 Appmaker has included a lot of features to its dashboard which lets you create your own filter attributes for your app. You get to choose from what attributes your shoppers get to filter products.

Allowing users to drill down your products takes them one step closer to the products they are looking for and the probability for them to purchase the product is high.
Appmaker lets you set the list of attributes you want.
How to create attributes?
Step 1: Log in to Appmaker Dashboard and click Manage button
Step 2: Go to Settings under Customize App on the sidebar
Step 3: Inside settings choose Product List. Add the attributes in the Filter Attributes field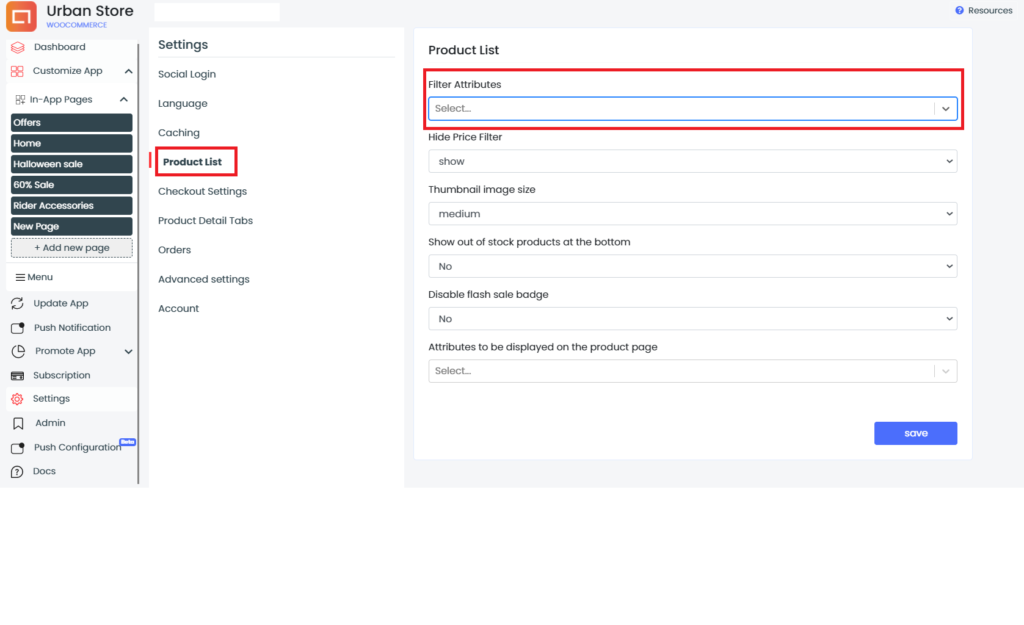 Step 4: Click Save to complete the process
If you have set attributes in your WooCommerce site, you can choose those attributes inside the Filter Attributes field. Attributes such as color, size, brand, and a lot more can be filtered out.
How to manage Price Filters?
Under the Product List, there is also a Price filter which can be enabled or disabled. This allows the customers to filter and sort the products according to their price as given below: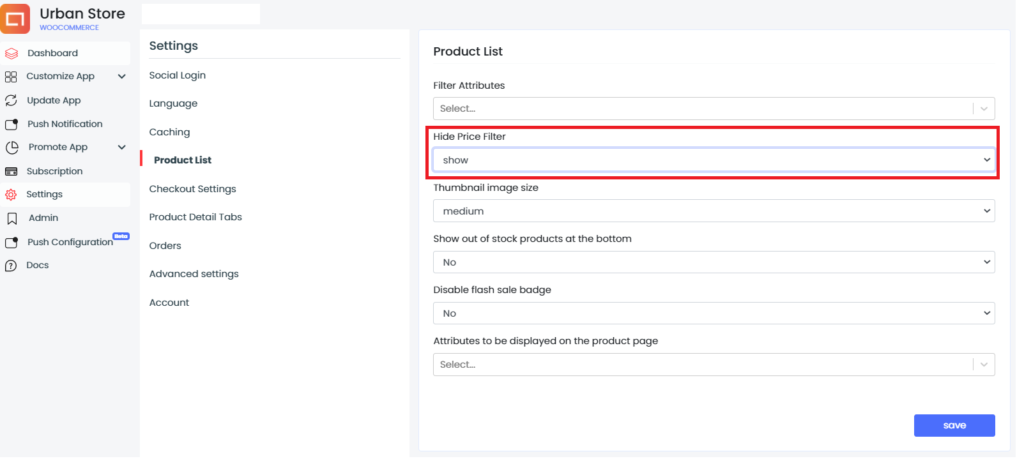 Step 1: Inside settings choose Product List, select Hide or Show from the drop-down under the filed Hide Price Filter
Step 2: Click Save to complete the process
Below is the mobile view of Price Filter and Sort option: