Banner
Updated on December 13, 2020, In Category:
In-App Pages
.
Banner occupies a spot within your app's layout, either at the top or bottom of the device screen. They stay on screen while users are interacting with the app. You can add banners that can be used to show the special offers, new items released, etc. or perform an assigned action.
Adding a Banner
Step 1: Login to your Appmaker Dashboard and go to Manage
Step 2: Click Customize App and select In-App Pages
Step 3: Click Add new page, the new page appears
Step 4: Click Add Block
Step 5: Select Banner from the Common Blocks drop-down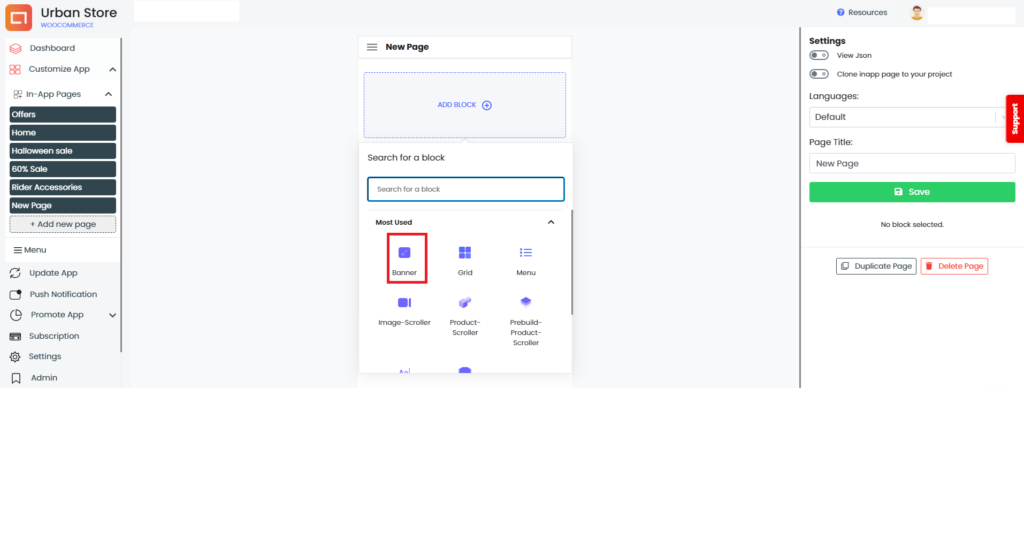 Step 6: Choose an image in PNG format for the banner either from the WordPress media or upload a new customized image by clicking Upload image. PNG images of size 700 x 400 pixels are most appropriate.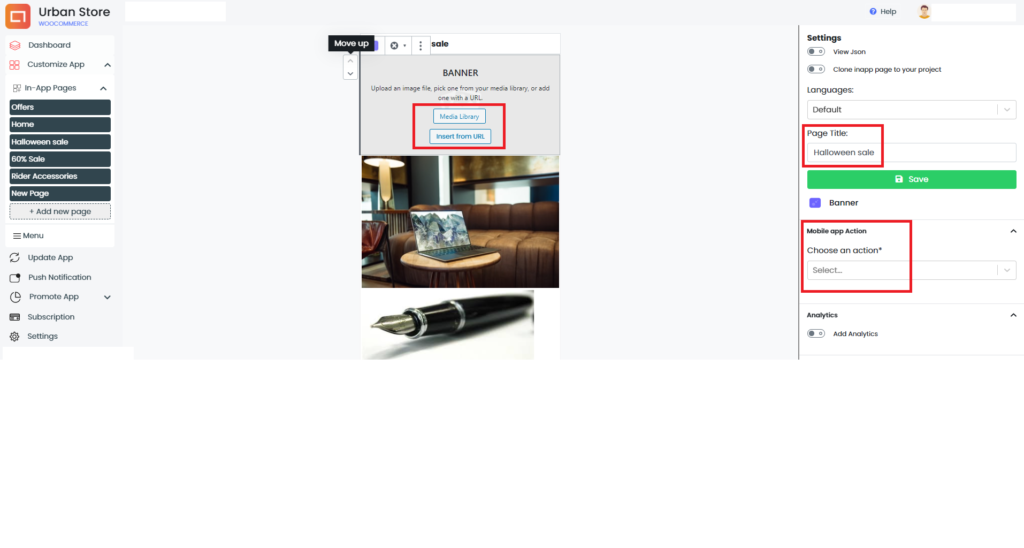 Step 7: Assign an action by clicking on the Choose an action drop-down under the Settings section and select the desired action.
Step 8: Click Save to save the changes
Mobile view: