Step 1: Go to WP Admin. The URL is your website URL/wp-admin
(for eg: http://veeraj.w.shopilder.com/wp-admin/ ). The login page appears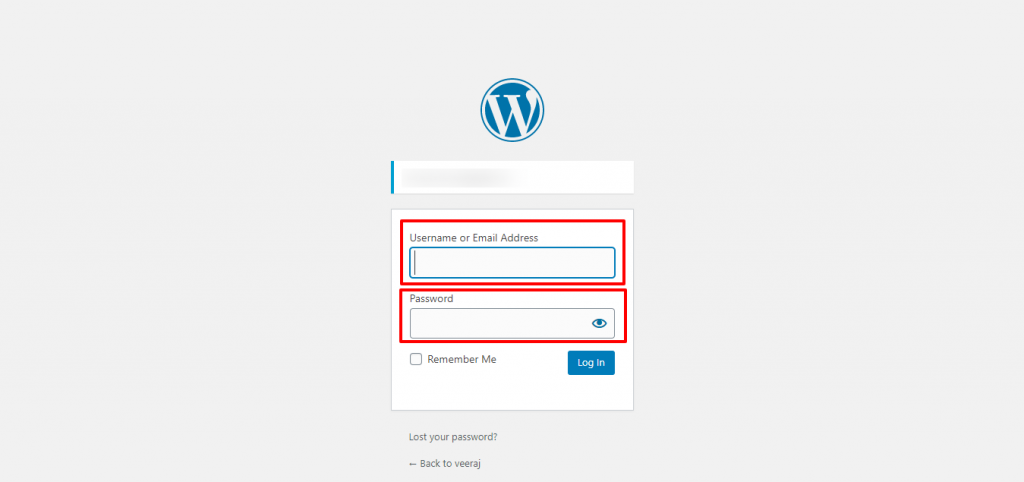 Step 2: Enter into the admin page by logging in using the Username and Password
Step 3: Click on WooCommerce and select Coupons from the drop-down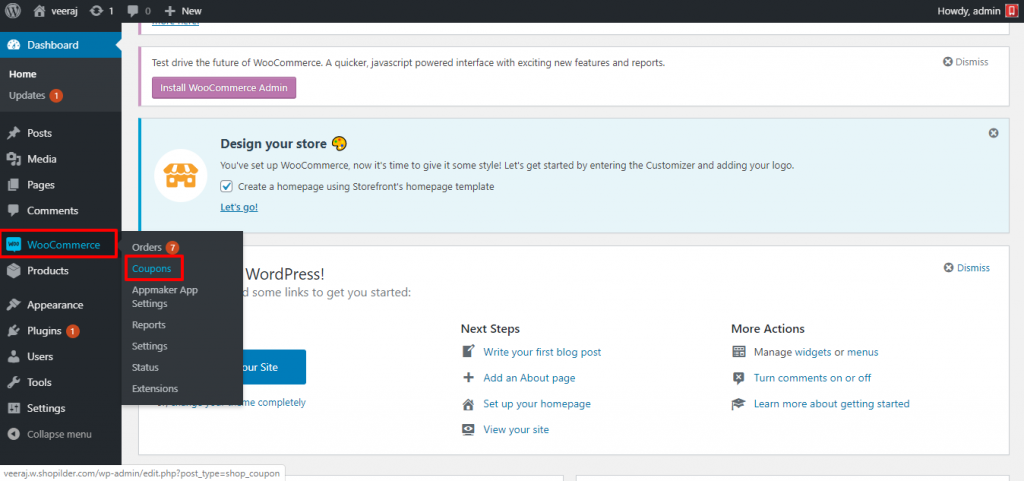 Step 4: On the Coupons page, click Add coupon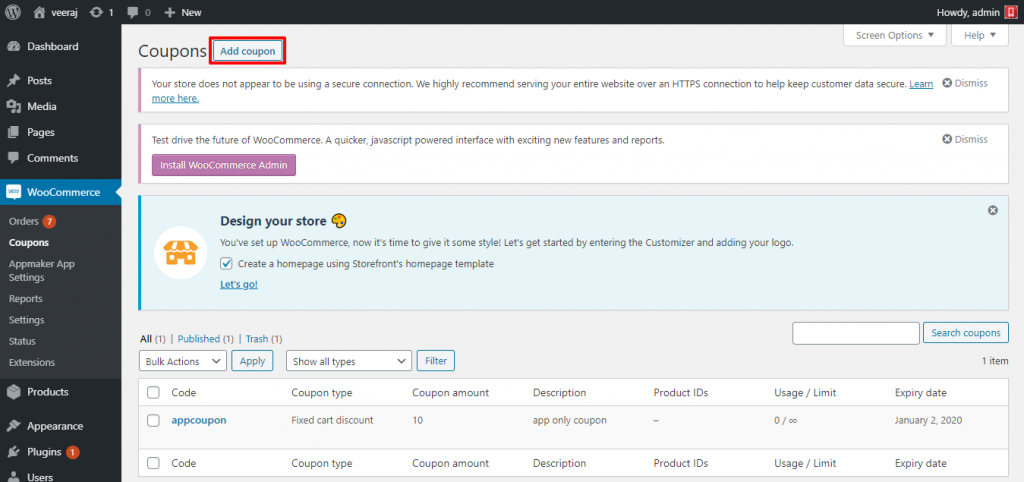 Step 5: Enter the Coupon code and other details. Then, add General details in the Coupon data fields. Select the Generate Coupon Code button if you want WooCommerce to auto-create and enter a coupon code via algorithm.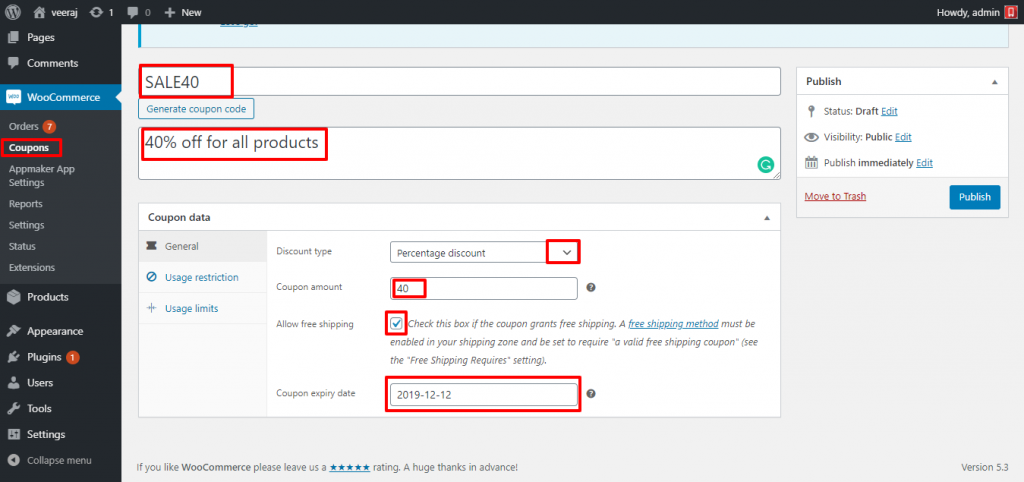 Step 6: Click on Usage restriction to enter the details.
Step 7: Next, check the App-only coupon to make it applicable only to the apps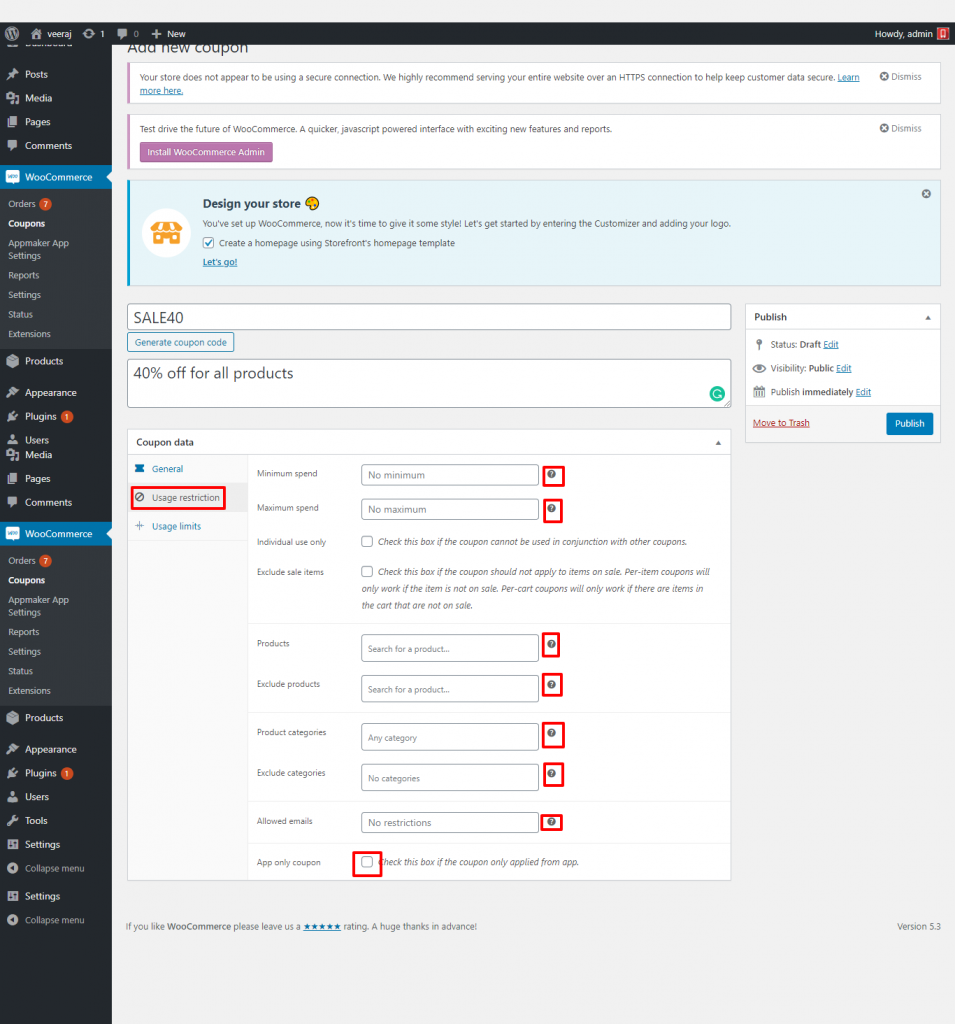 Step 8: Click Publish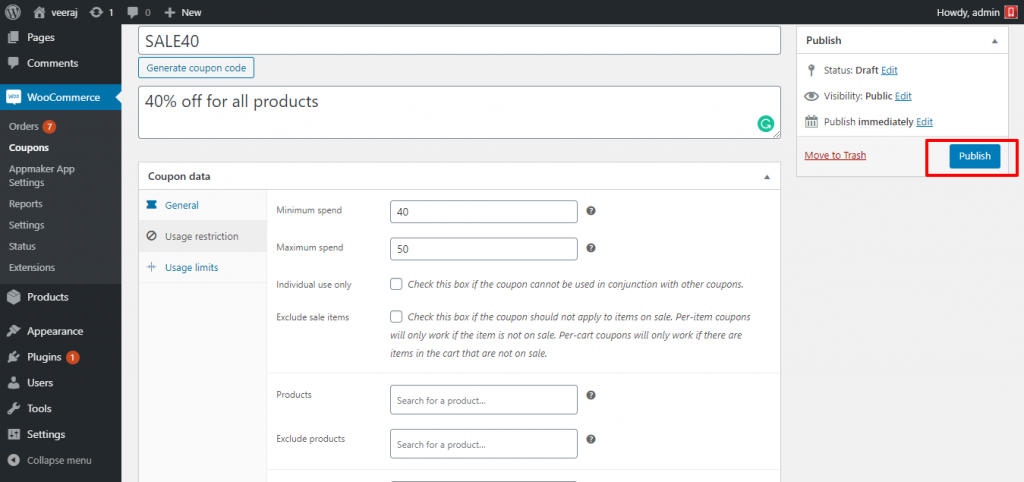 The coupon is updated now.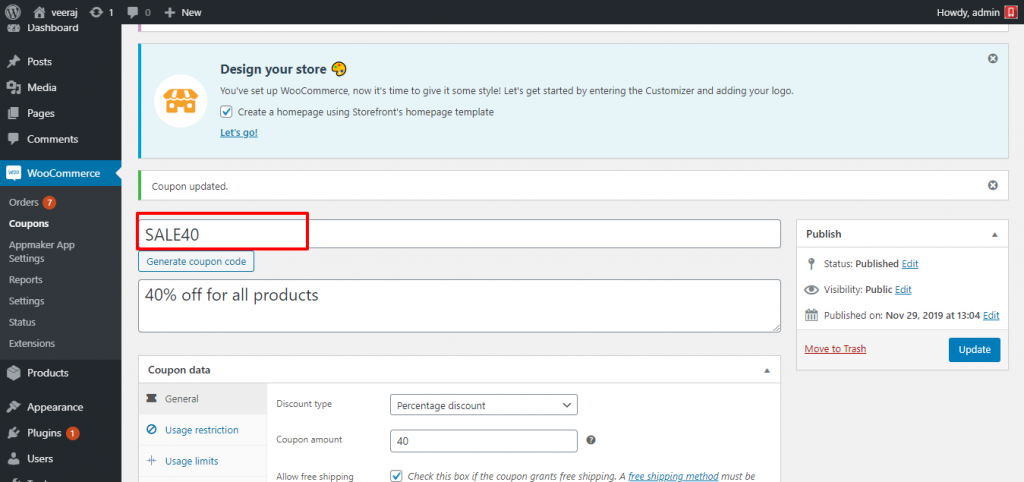 To view the new coupon, Go to Coupons and check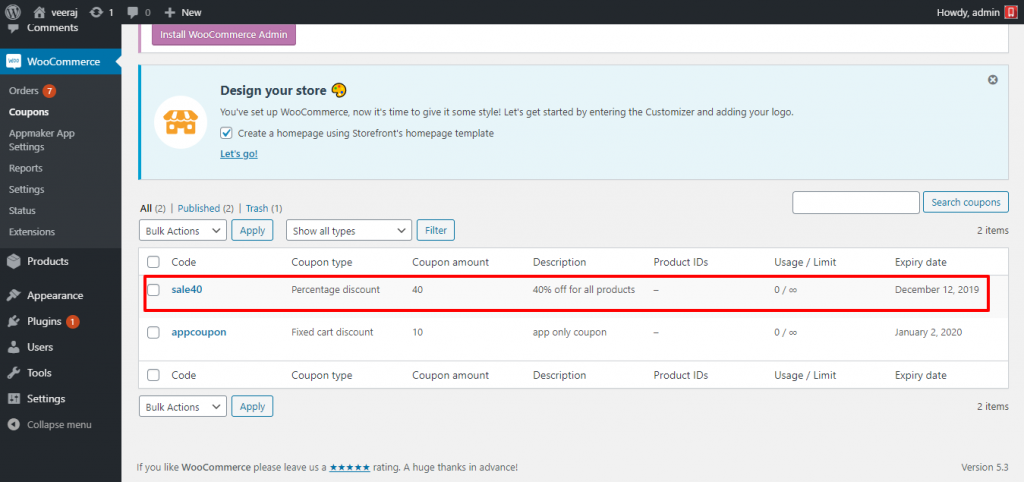 —— End ——