Step 1: Go to wp Admin URL // WEBSITE URL+WP ADMIN ( for eg: http://veeraj.w.shopilder.com/wp-admin/ ), Now you will get a window like below.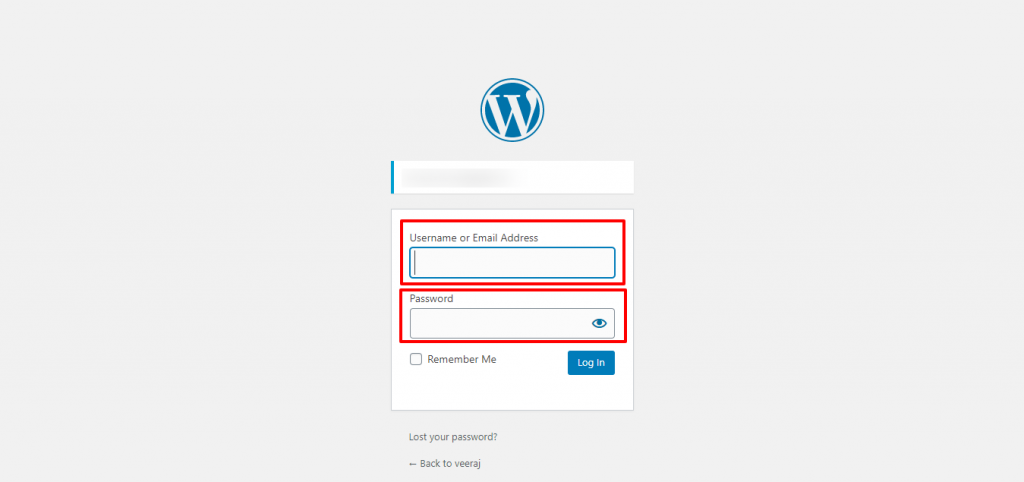 Step 2: After you enter the username and password, you will enter into the admin page.
Goto Woocommerce⇒ Coupons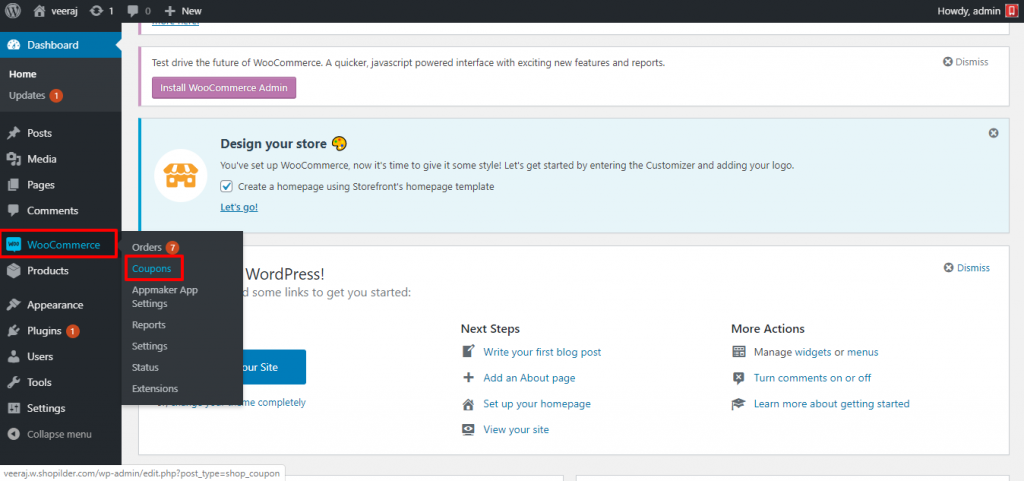 Step 3: In Coupons Click on Add Coupon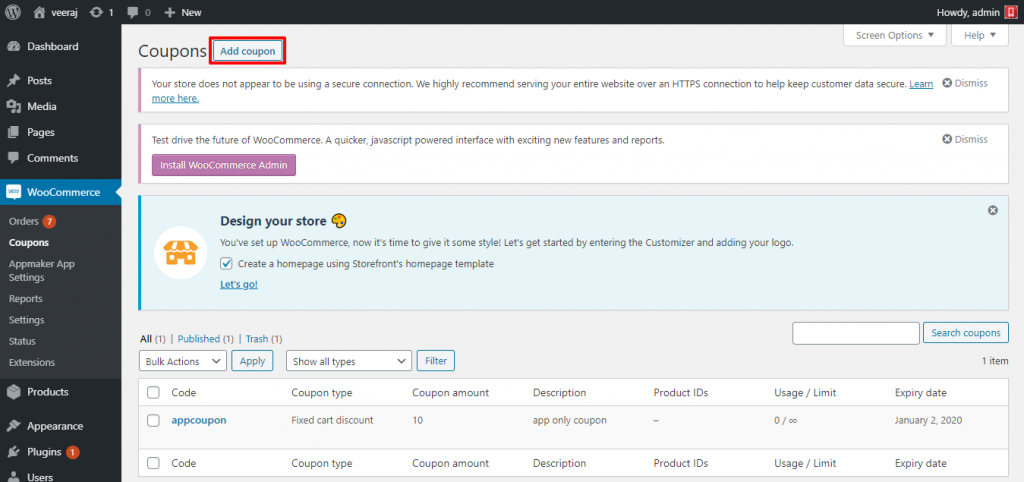 Step 4: Here enter the Coupon details.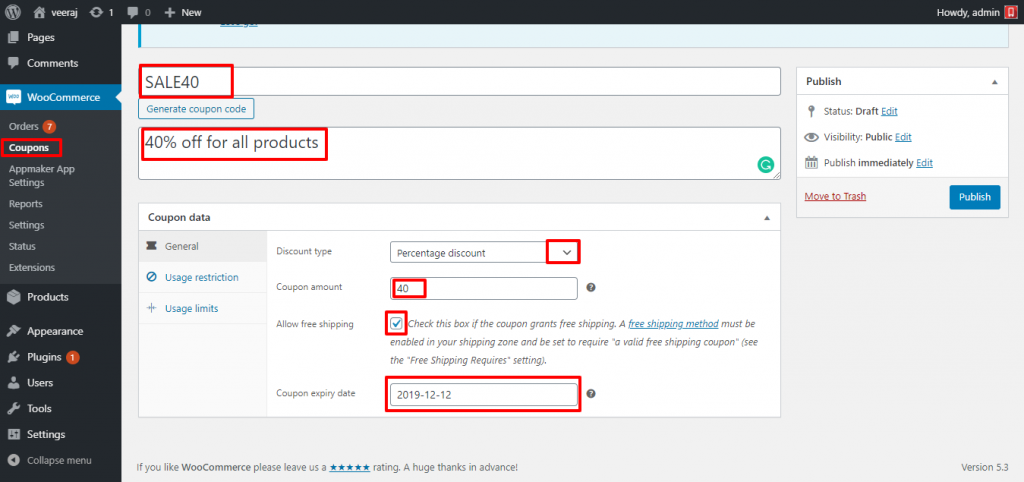 Step 5: Click on Usage restriction, enter the details.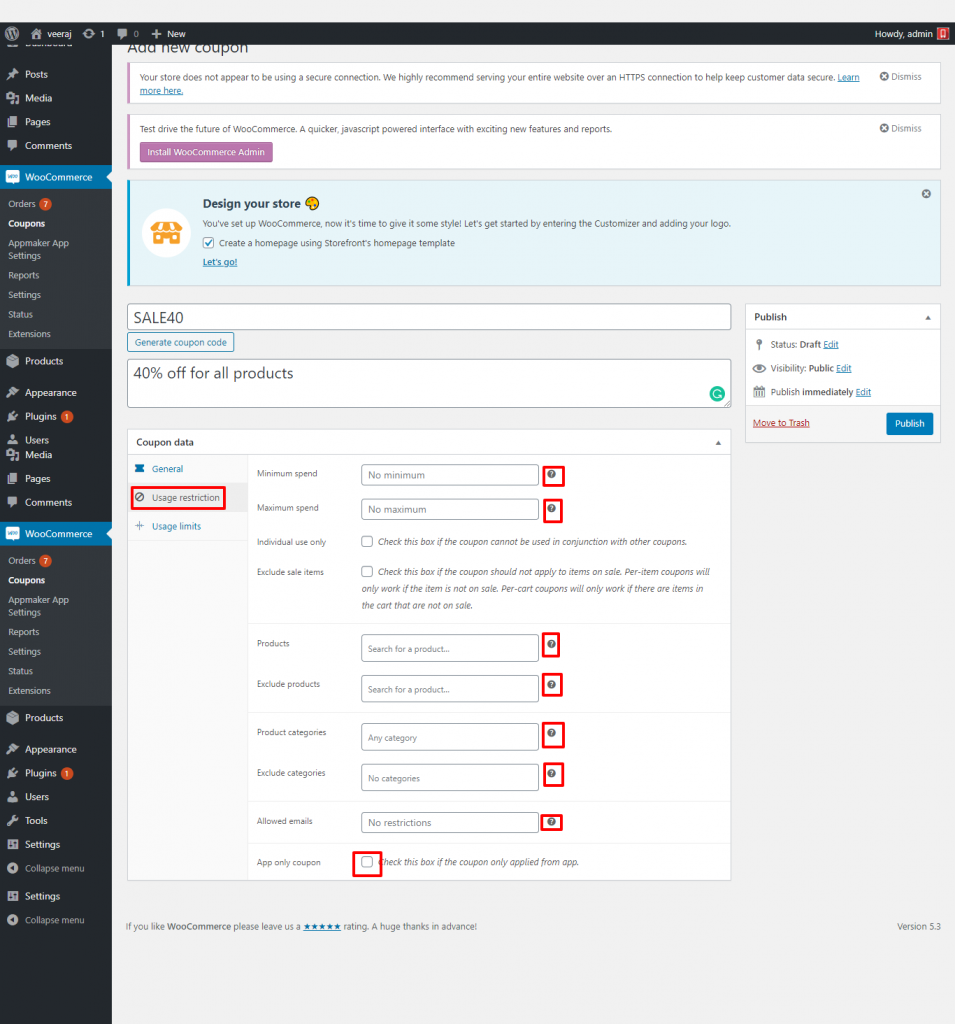 Step 6: Click on Publish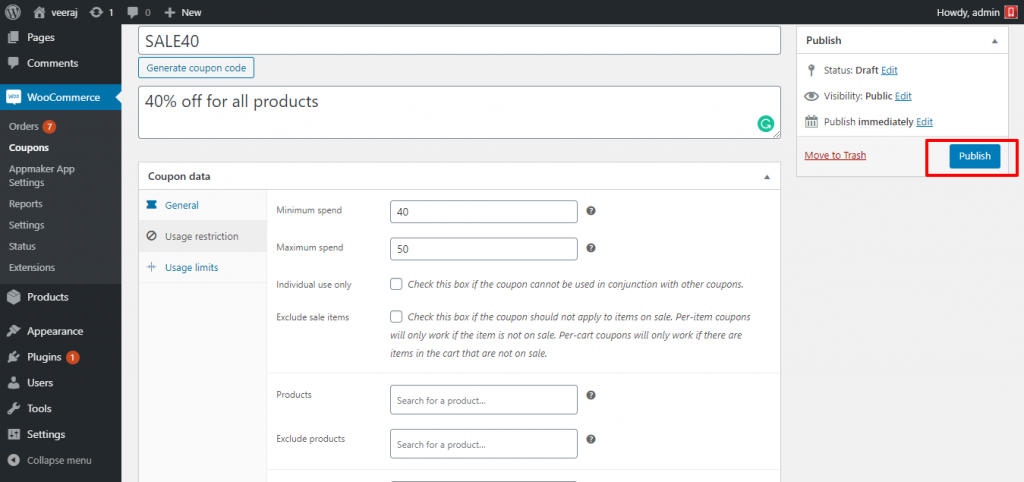 Now our coupon Updated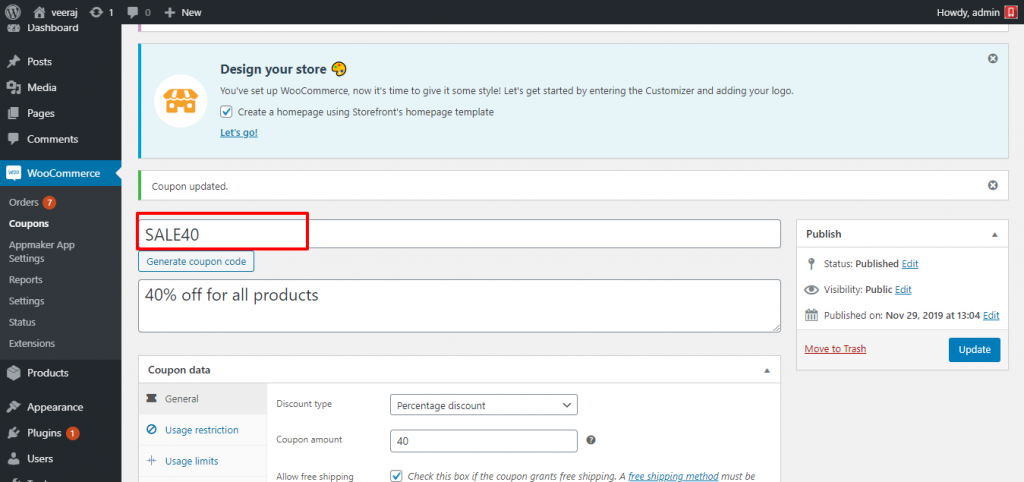 To see our new coupon, Go to coupons and check.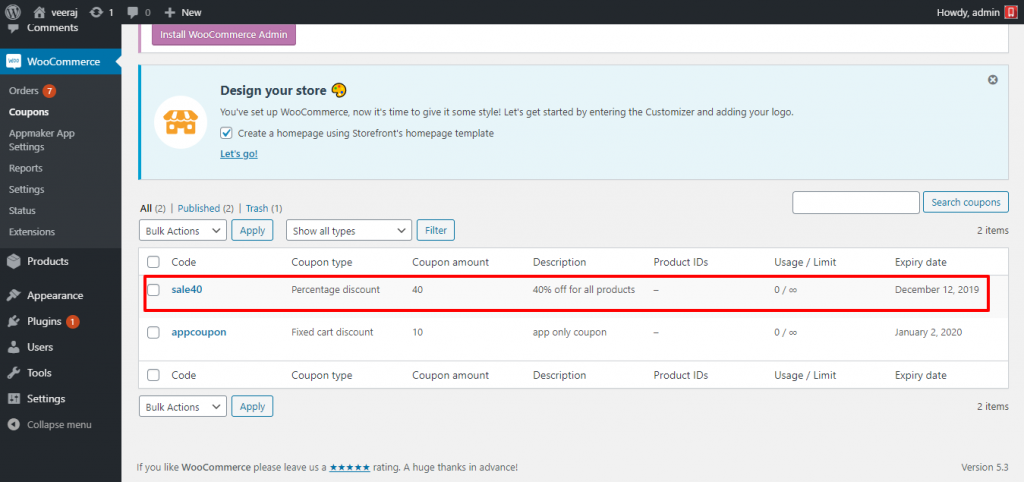 —— End ——