Add Languages In App
Updated on March 9, 2020, In Category:
Language
.
Appmaker offers you to add or remove any languages for your app. Your app users can choose from the languages you have provided.
Let's see how you can set multiple languages for your app .
Step 1: Go to Dashboard. eg: https://manage.appmaker.xyz/apps/50669
NB: Here " 50669″ is the project Id, Replace this with your project Id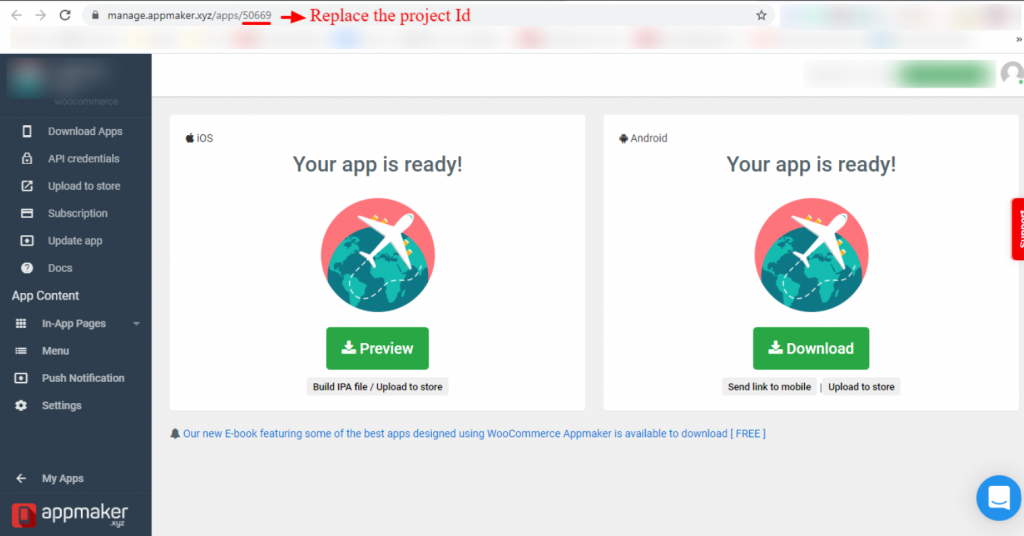 Step 2: Click on the 'Update app' button which you can see on the sidebar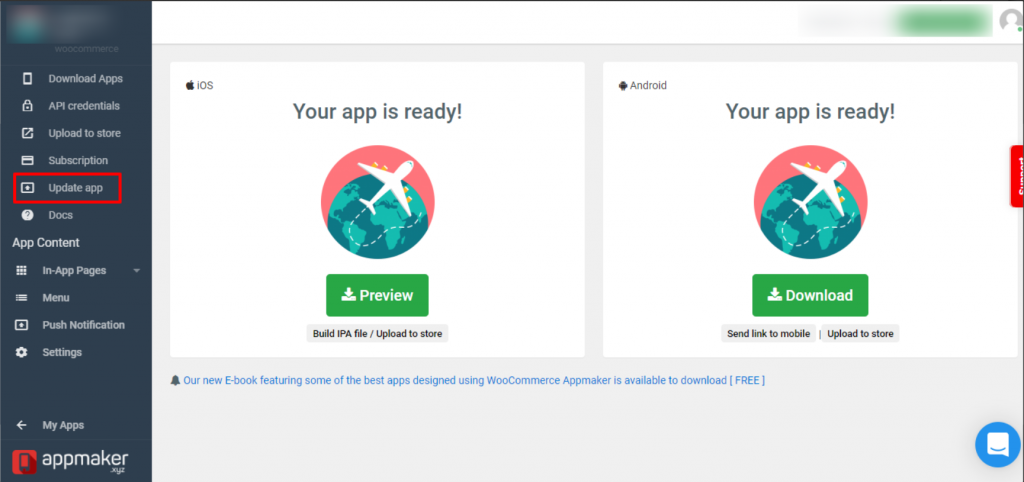 Step 3: Choose 'Language' which appears on the sidebar ⇒ Select Languages.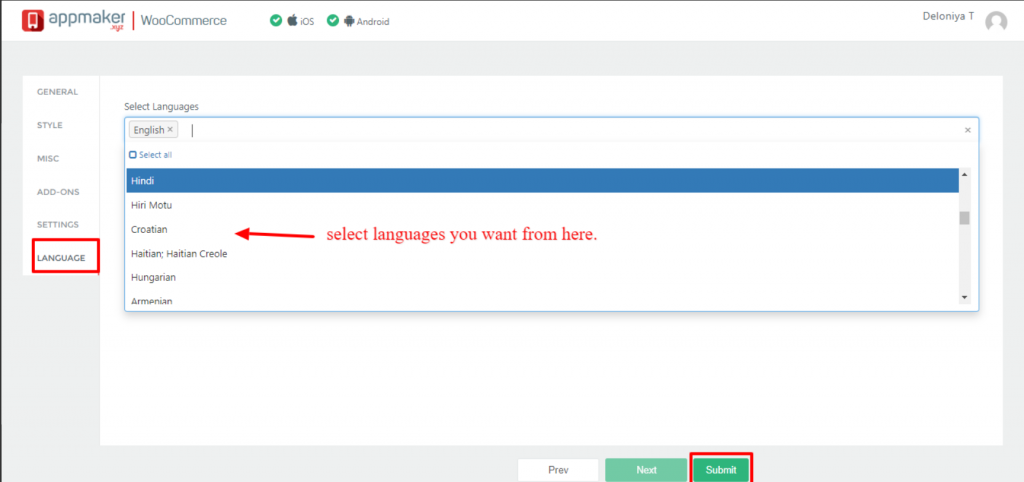 Step 4: Go to settings ⇒ Enable Language Switcher ⇒ Then click on "Submit"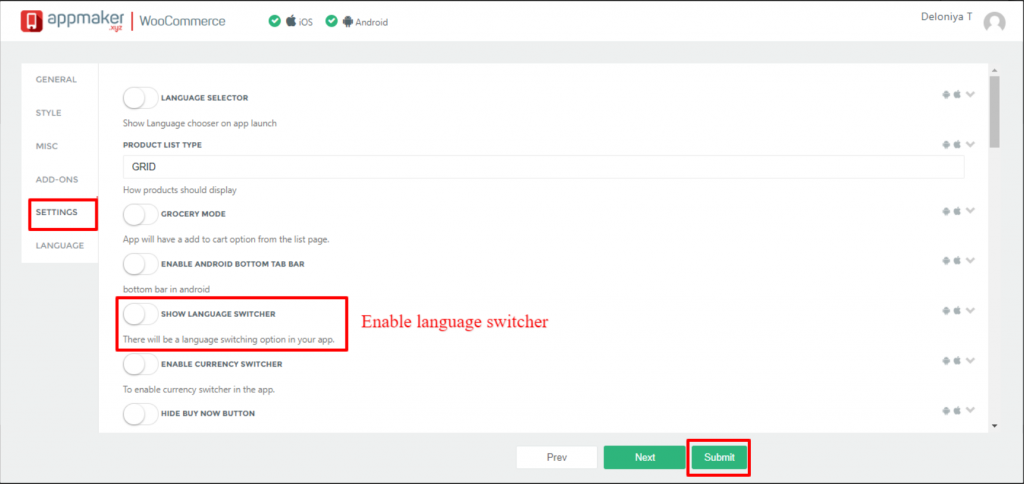 Step 5: In order to set a default language:
Go to Dashboard ⇒ App Content ⇒ In-App Pages ⇒ Language ⇒ (select Language you want) ⇒ Save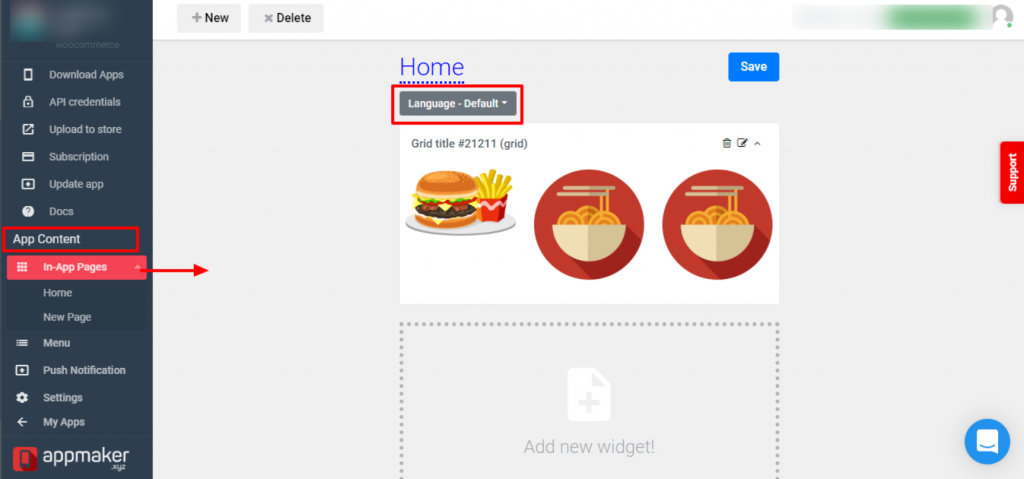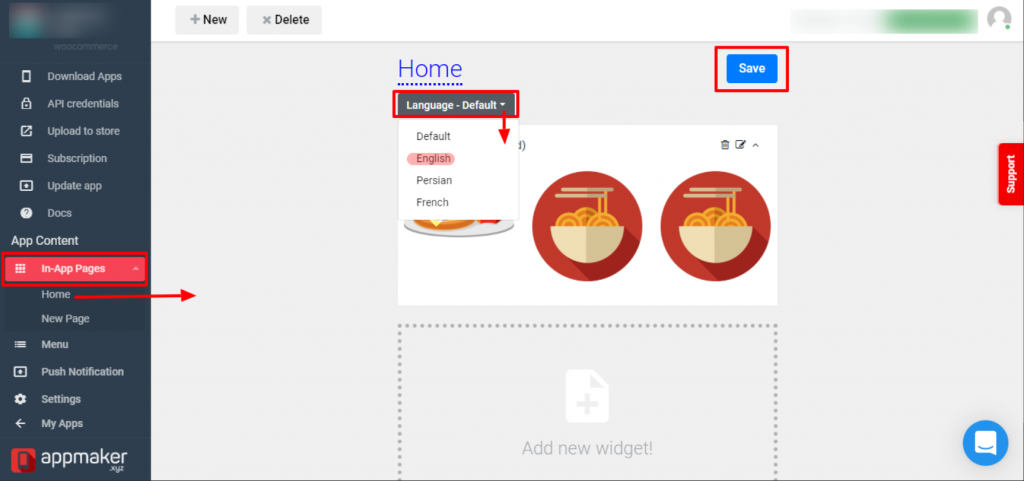 Translation of words:
By default all the words used in the app has been translated to every language you choose.
If you want to change how it has been translated you can edit those words by clicking the edit button which is provided across each language.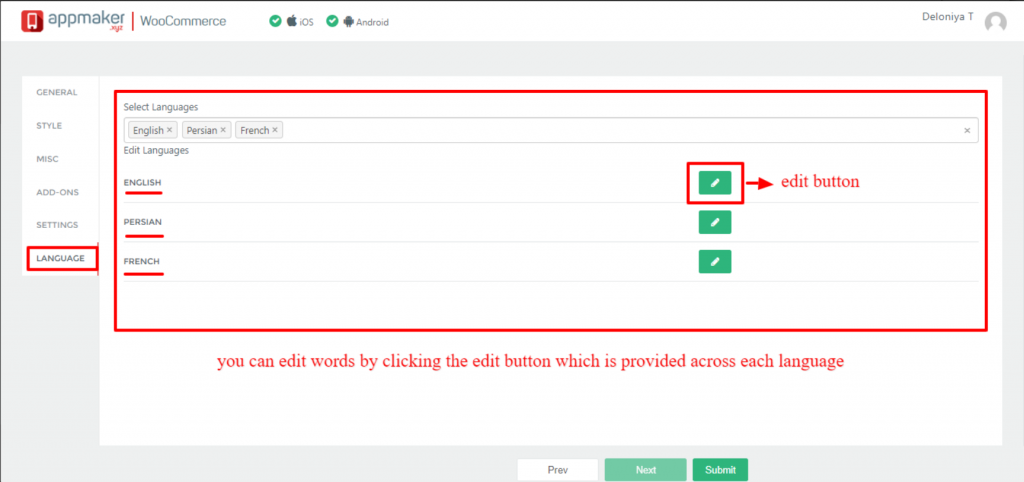 Now you will get a list of all the words which are used and their translated word.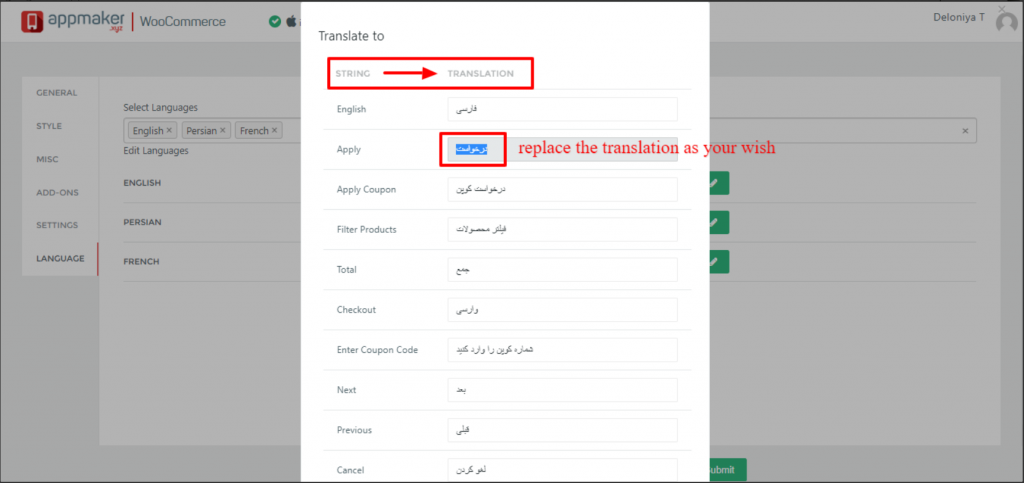 Click on the Done button at the bottom the Pop-up page, Then click on Submit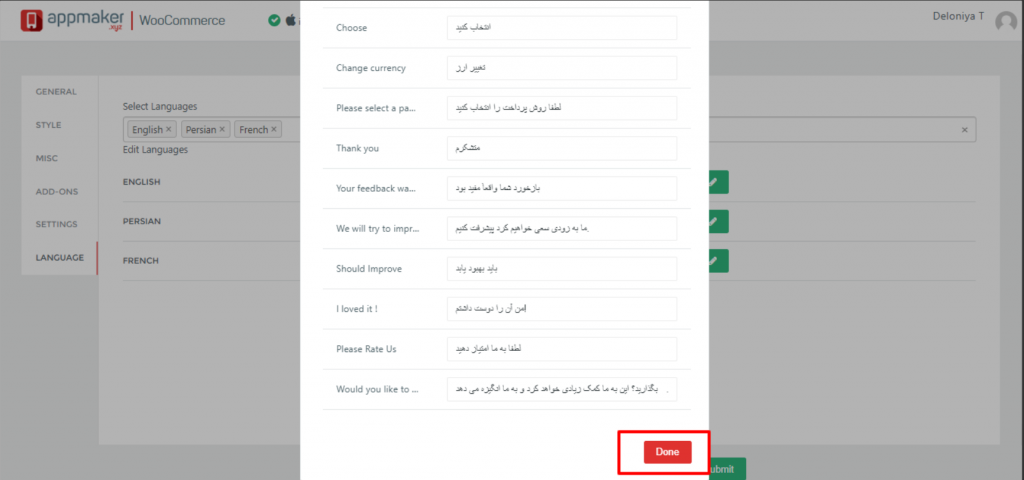 ————— End —————-