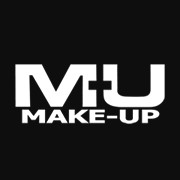 The success story behind Mu MakeUp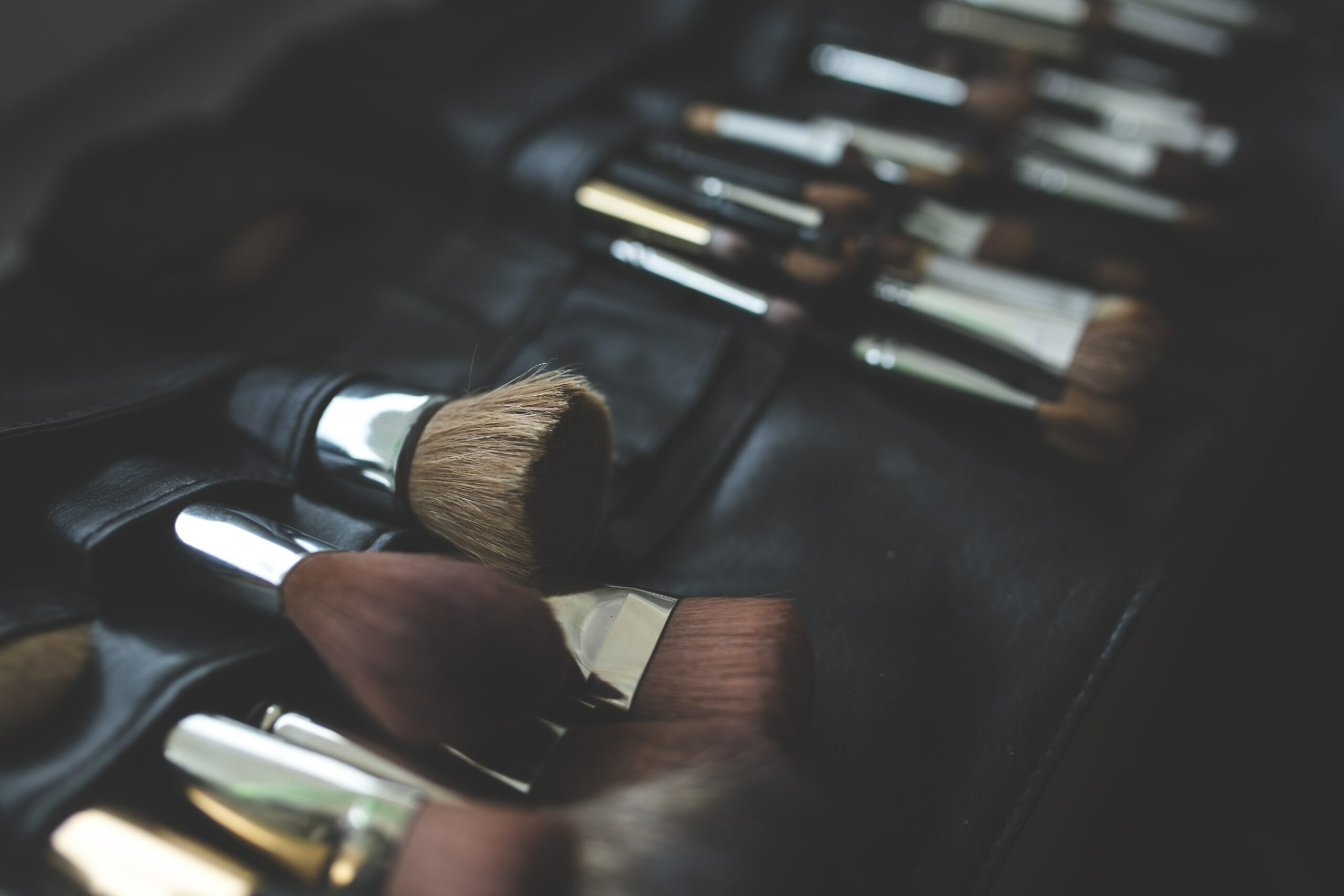 About
The 'Foundation!' – History of Mu Makeup Consequently, she created the Mu MakeUp eCommerce website with WordPress and it is her passion for makeup and cosmetics that keeps her going. Since then, the brand has yielded recognition by serving 2,535 variants of products to over 2 million satisfied customers all over the world! If you have a passion for makeup and cosmetics, there is also an opportunity to become a Mu MakeUp Reseller. Mu MakeUp & Appmaker Carla discovered appmaker via a google search when she was looking to adopt mobile as an acquisition channel and have an app for the store. Our team at appmaker got…
Mu MakeUp – Cosmetica Italiana
Mu MakeUp is an eCommerce cosmetics company based in Naples, Italy formed by a community of thousands of independent retailers.

They sell Italian cosmetics and personal care products. The products they showcase are known to be well researched and avoid any compromise on quality. Made out of natural raw materials, their products are devoid of any substances that can cause allergic reactions on the human skin.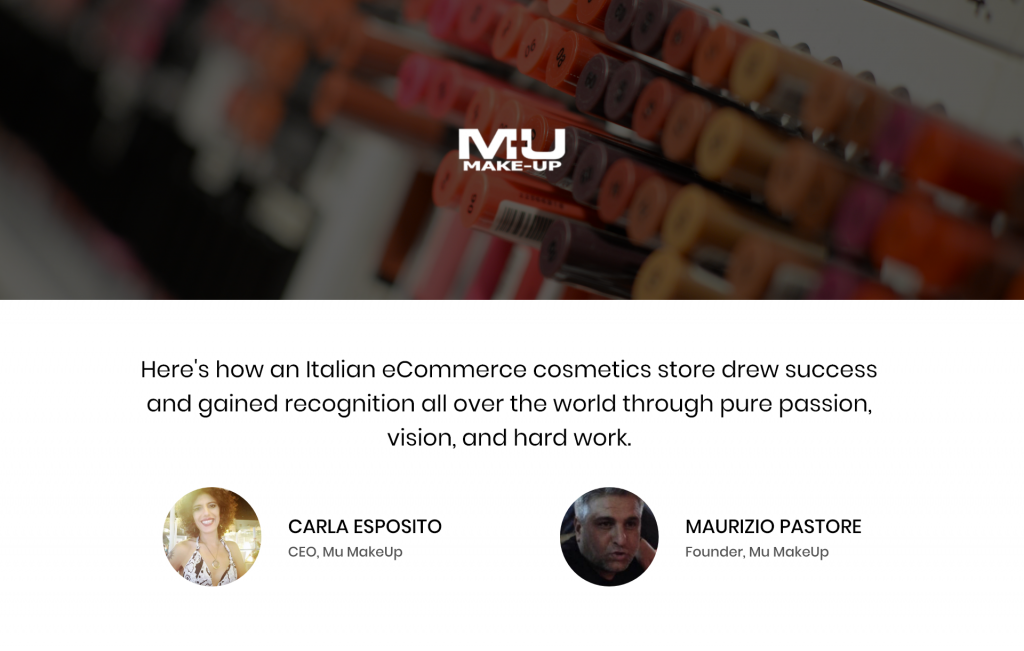 The 'Foundation!' – History of Mu Makeup
It all started when Maurizio Pastore, who was into distributing perfumes and makeup products had a desire to start his own brand. His passion for an entrepreneurial idea combined with his vast knowledge in cosmetics made way for his much-awaited destination. The dream of having his own brand took birth in 2016. He embarked on the wholesale distribution of cosmetic products through an eCommerce website.

Carla Esposito is one of the most valued fashion photographers in the industry. While indulging in the space of aesthetics and beauty, she has been accoladed as an eclectic photographer. Her works have also been appraised and published in the magazine 'Vogue'. In 2017, she realized that she could bring her passion into action when she met Maurizio Pastore and heard about Mu Makeup.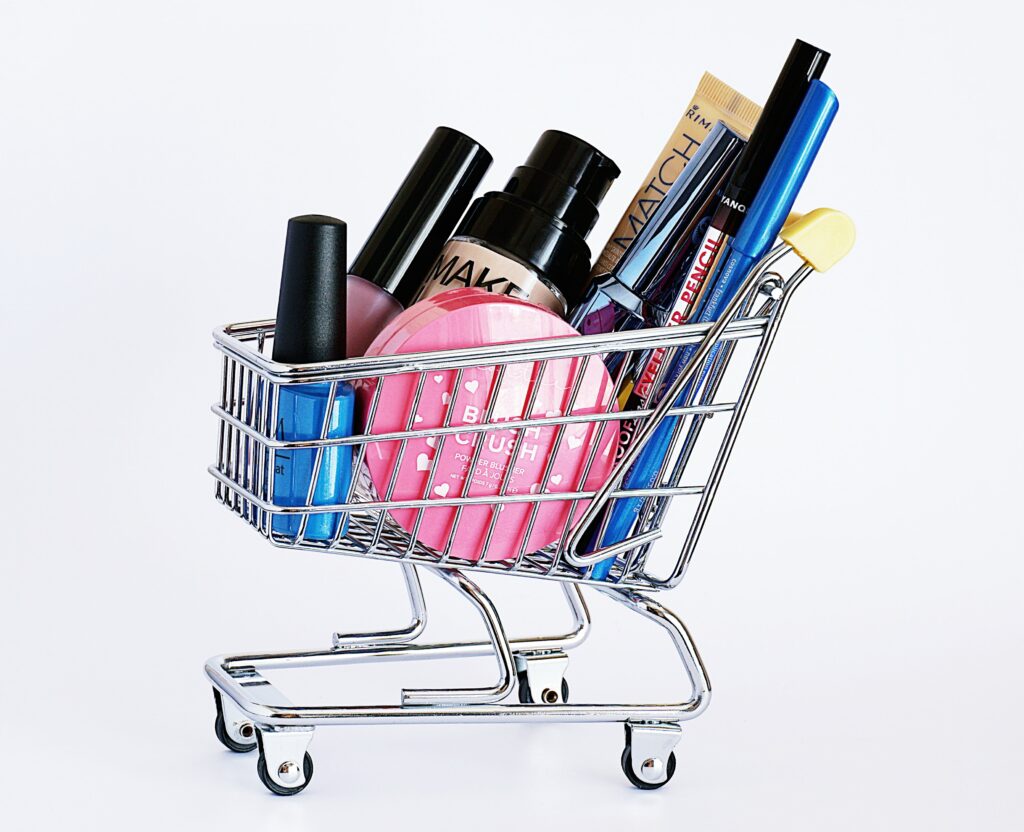 Consequently, she created the Mu MakeUp eCommerce website with WordPress and it is her passion for makeup and cosmetics that keeps her going.

Since then, the brand has yielded recognition by serving 2,535 variants of products to over 2 million satisfied customers all over the world!

If you have a passion for makeup and cosmetics, there is also an opportunity to become a Mu MakeUp Reseller.
Mu MakeUp & Appmaker
Carla discovered appmaker via a google search when she was looking to adopt mobile as an acquisition channel and have an app for the store. Our team at appmaker got a chance to have a chat with her and here are the highlights from the meeting.
Appmaker: What was your inspiration to start Mu Makeup?
Carla: My passion for make-up and passion for online commerce have come together in this project
Appmaker: When was Mu Makeup started?
Carla: Mu Makeup is a young company that was founded in 2016.
Appmaker: How has the app helped you in growing your business?
Carla: The simplicity of the app makes it easier for our customers to buy from us. Moreover, mobile has become a new acquisition channel and has improved our conversions and hence the revenue.
Appmaker: What made you decide to build a mobile app for Mu Makeup?
Carla: Mobile makes it easier for our customers to search for relevant products and get complete results.
Appmaker: Any tip or suggestion you'd like to share with other store owners or aspiring entrepreneurs?
Carla: Make use of technology to grow further & expand in the social sector.
Appmaker: What all features in Appmaker are you using on a daily basis?
Carla: The woocommerce integration where anything that is changed will automatically get reflected in the app is awesome. I don't have to manage multiple things. Just take care of the listing on woocommerce and it magically appears on the app.
"Mobile apps created by Appmaker helped our customers simplify the process of purchasing and researching products. Furthermore, thanks to push notifications in the Appmaker dashboard, I can communicate immediately with my customers which has resulted in more conversions"