Steps to upload new App Update in Google PlayStore?
Let me make it simple for you. There are two kinds of app updates with appmaker.
1. In-App updates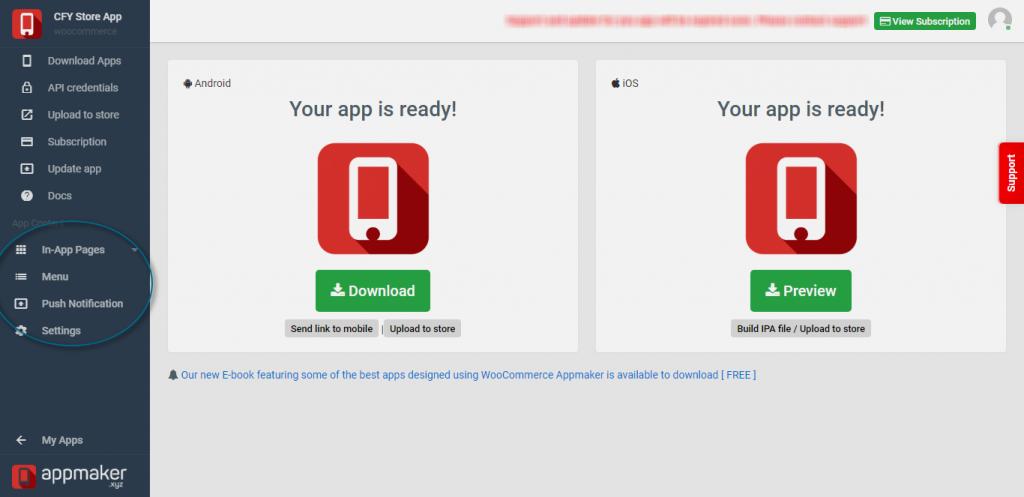 If the updates are done in the sessions marked in the above image, You need'nt update the app from the PlayStore. All the changes that you make from the dashboard are immediately reflected in the app. And these changes are viewed by the user when he refreshes the app or opens the app next time.
2. App Update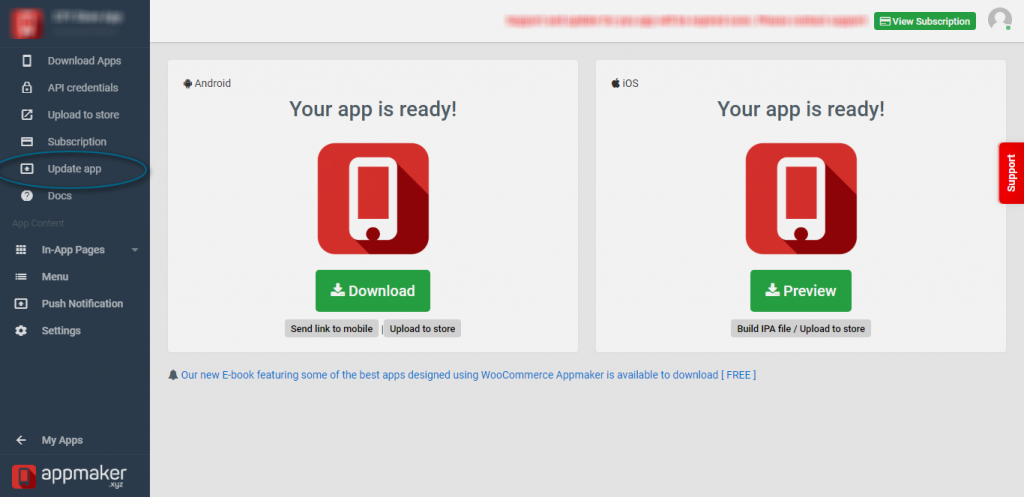 This is the next app update. And here if you make any changes inside this 'App update' session, the app has to be updated in the PlayStore too.
And in this article, you will learn how to update your app at PlayStore.
For this you need to upload your updated app to Google play Developer console and get approved by Google. Only after this your users can download new update from the PlayStore.
The Steps are as Follows;
Login to your Google Play Developer Console
A list of your apps will be displayed. Among them choose the one which you are updating.
Select 'Release management' >'App Release' from the options displayed.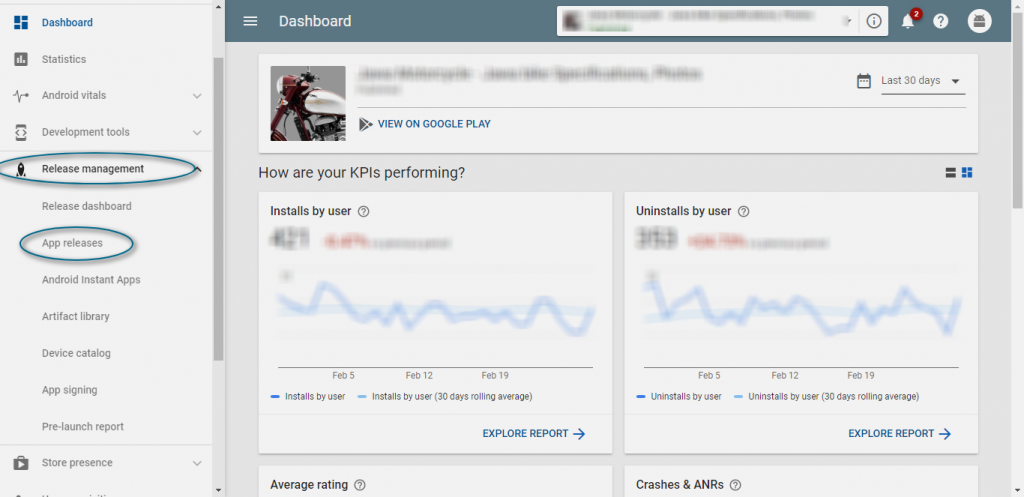 Now to upload your updated app click "Manage' that comes with production track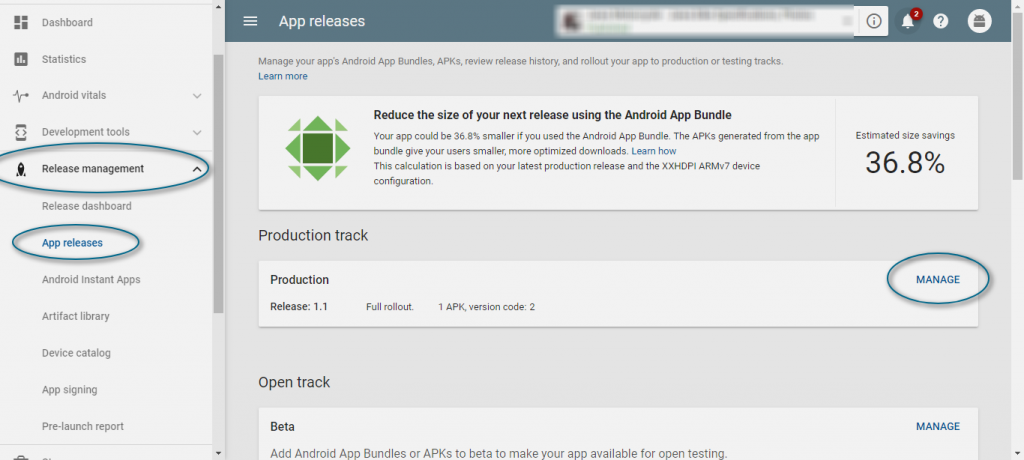 Then click on 'Create Release.'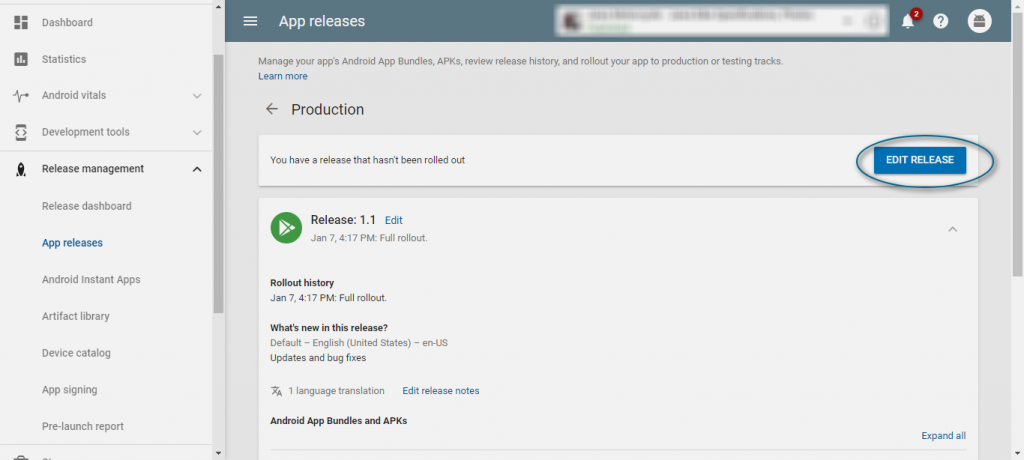 Now a drag and drop section 'APK's to Add' will appear. Just as it says, drag and drop your new APK file which you have downloaded from the appmaker's Dashboard.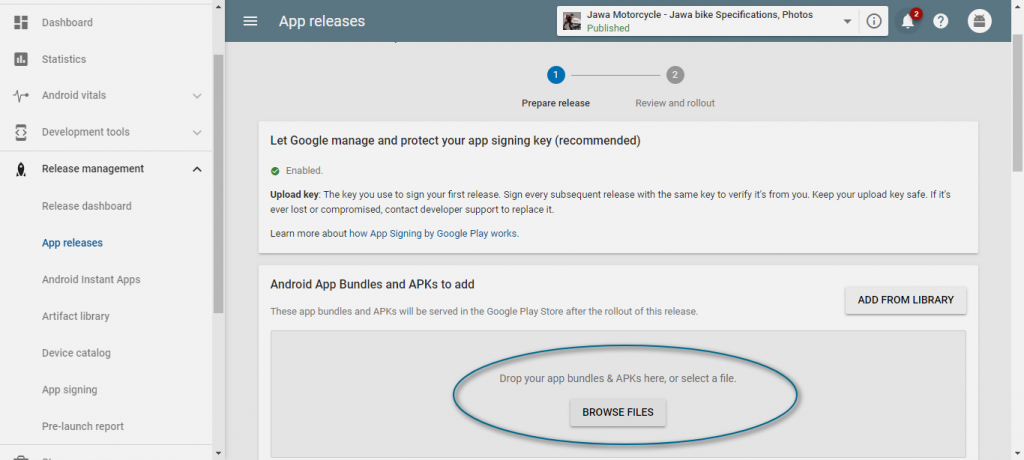 While you do so, the old version of your app will be deactivated.
Now The release name will be updated to the next version.
To convince the users about the new update, you can tell them what's new in the app update by entering details about the app update in the session 'What's new in the release'.
For example, added new payment gateway or enabled social logins or fixed bugs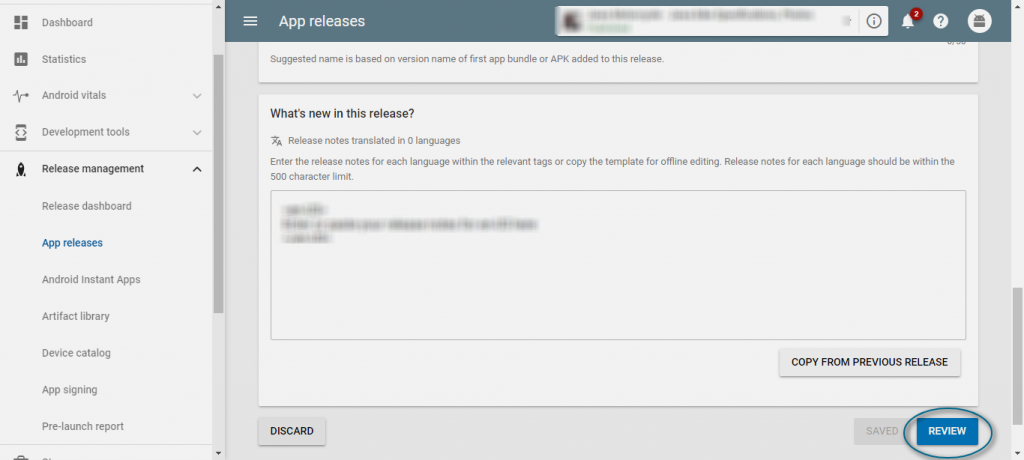 Now Click on the 'save' > 'Review' to proceed with the app update.
On the next screen that appears, you can examine the app release information. To confirm the changes click on the 'Start Rollout to Production'.
The app update is now completed. Now the app will be updated in the Google Play store after the review team at Google is done with the reviewing.
Will it take longer? No. It takes less time, because it is not a new app.