Step 1: Registering an App ID
Enter your app name in the App ID Description section.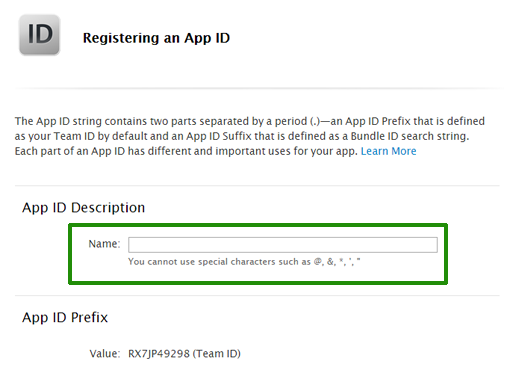 3.Copy your Bundle Identifier from the Appmaker and paste it in the Bundle ID field under Explicit App ID in the Apple form.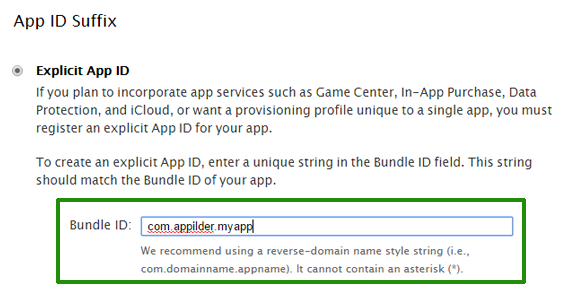 4.Under App Services, select the Push Notifications checkbox and click Continue.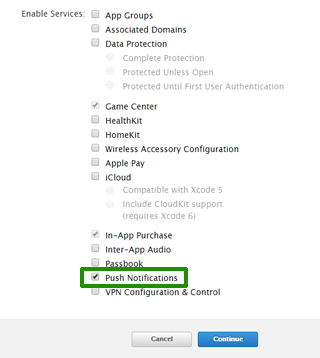 5.Click Submit.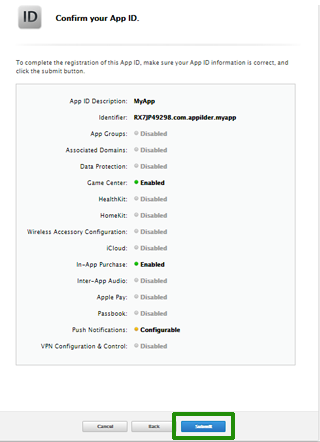 6.Click Done.