Product Description Titles and Product Viewing Mode
For an E-commerce app, it's a basic thing to explain the product that you are selling. Each product will have a description and some features. Shoppers read product description and reviews before they buy the product.

Appmaker allows you to write attractive titles for all these descriptions, short description, and specifications which you have already mentioned in your WooCommerce website. Let's see how it is done.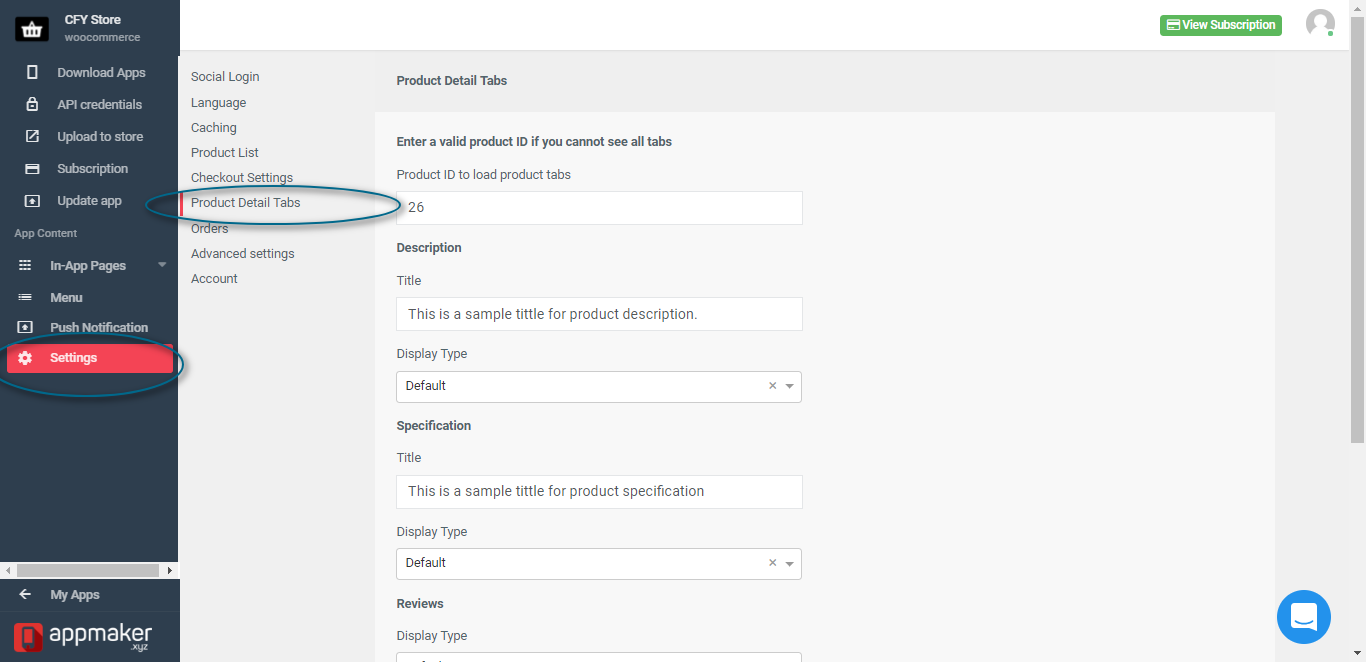 Log in to your 'Manage.appmaker.xyz' account and click 'manage' button.
Click the 'Settings' button which is visible at the bottom of the sidebar.
Choose 'Product detail tabs' from the options listed out.
Product ID to load product tabs: Enter any valid product Id which has at most elements such as description, specification, review and short description in your WooCommerce website.
Title (for description): This is the title of the product description. You can write your own title and make it more catchy.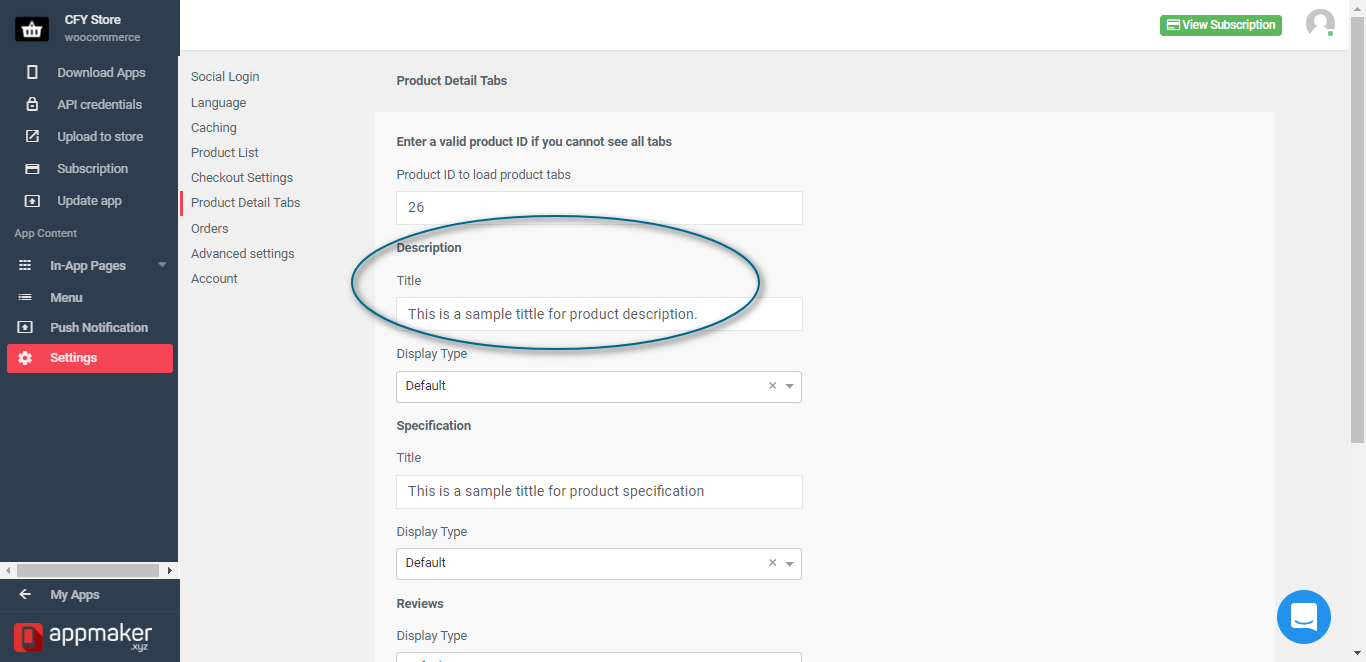 Title (for Specification): If there is any specification for the products in your app, you can set an appropriate title for it.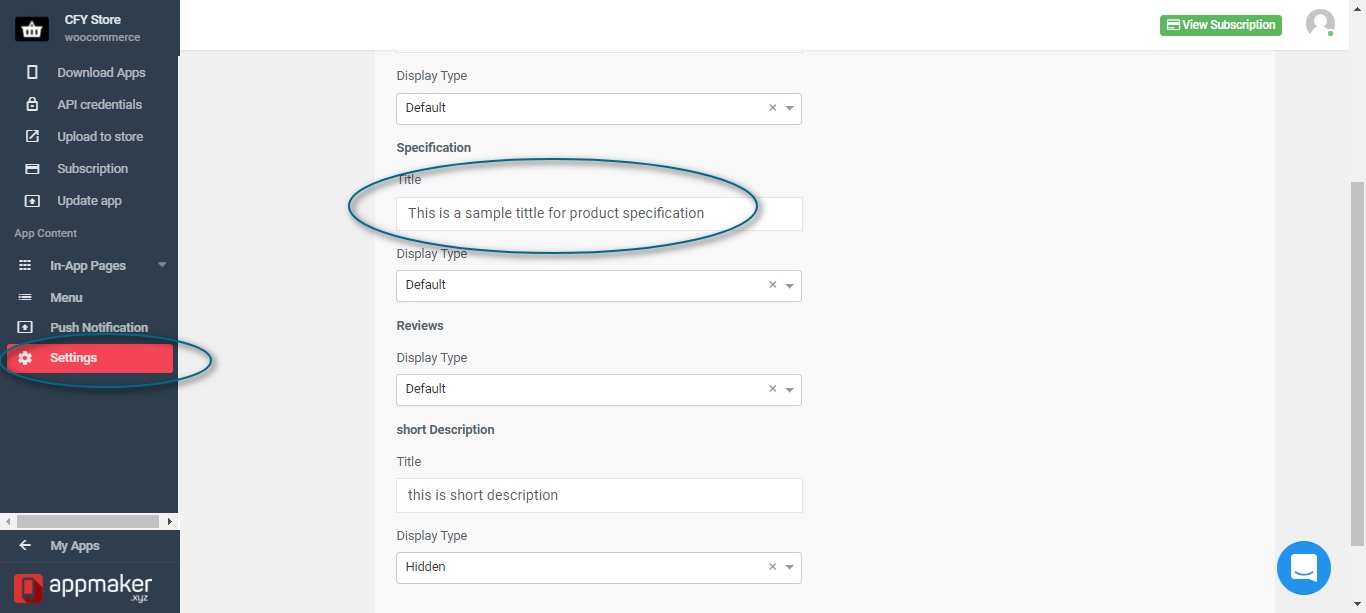 Title (for sub-description): Write a title for sub-description for your products.
The above-mentioned titles for a product will be displayed if the corresponding entries (description, specification, and sub-description) are there in your WooCommerce site.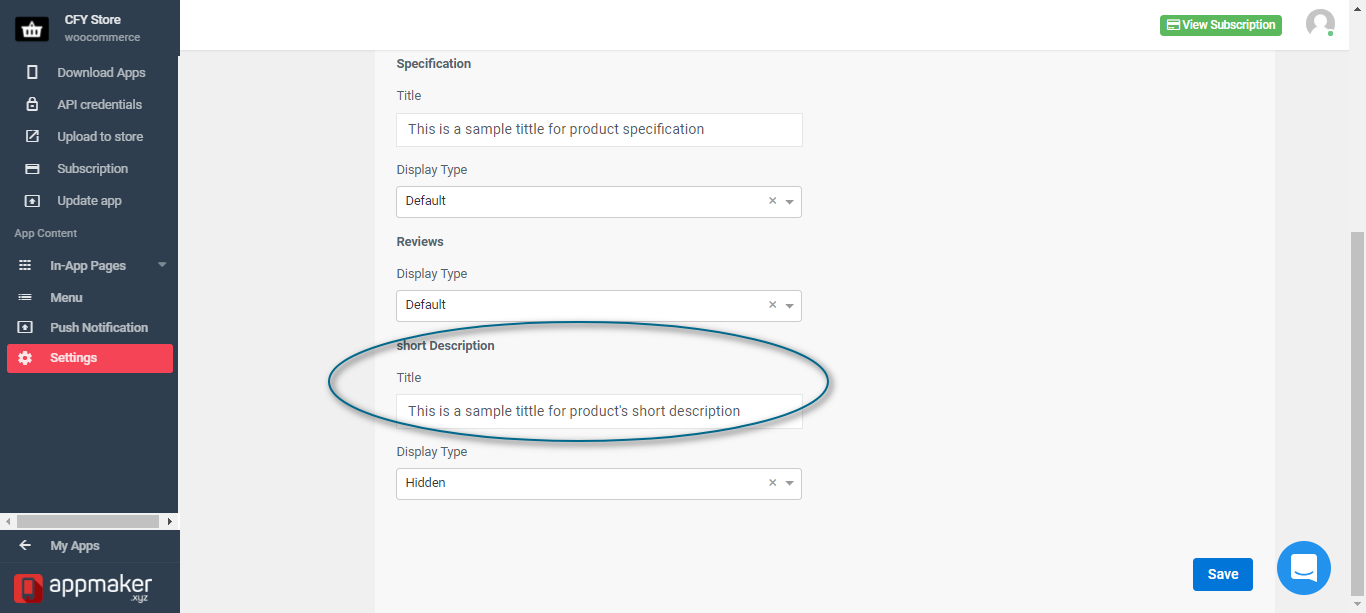 Display type: You can set a display type for the product description, specification, reviews, and sub-description. By default, this is set to view within In-App pages. You can choose to view these in either in web view or keep these hidden.
After picking your choices don't forget to save changes.