How can you enable push notification in your E-commerce app?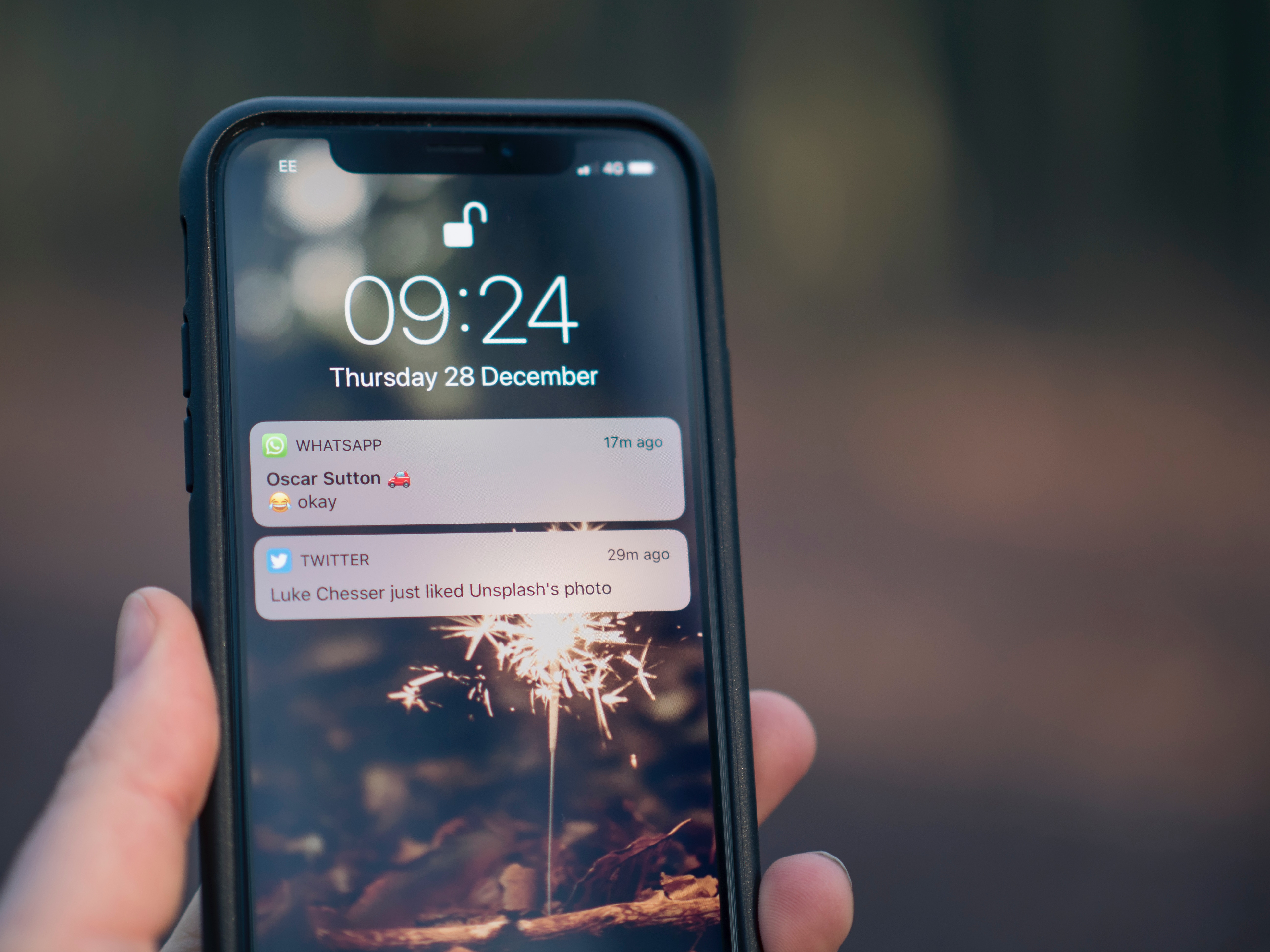 Push notifications are an effective method for reaching your customers. This could be used for sending relevant messages about your products, in other words, push notification paves a path for marketers to establish a connection with customers.
There are some factors which determine the quality of an app. Many powerful tools go undiscovered while you create an app. Appmaker provides all the necessary tools and no technical knowledge is required to use them. Push notification is one among them. You can enable or disable push notification very easily.
Enabling push notification
Okay, If you are about to send a push notification for your app users, initially you'll have to enable push notification. For this follow the below steps.
Login to your manage.appmaker.xyz account.
Click on 'manage' button.
Click 'update app' on the sidebar.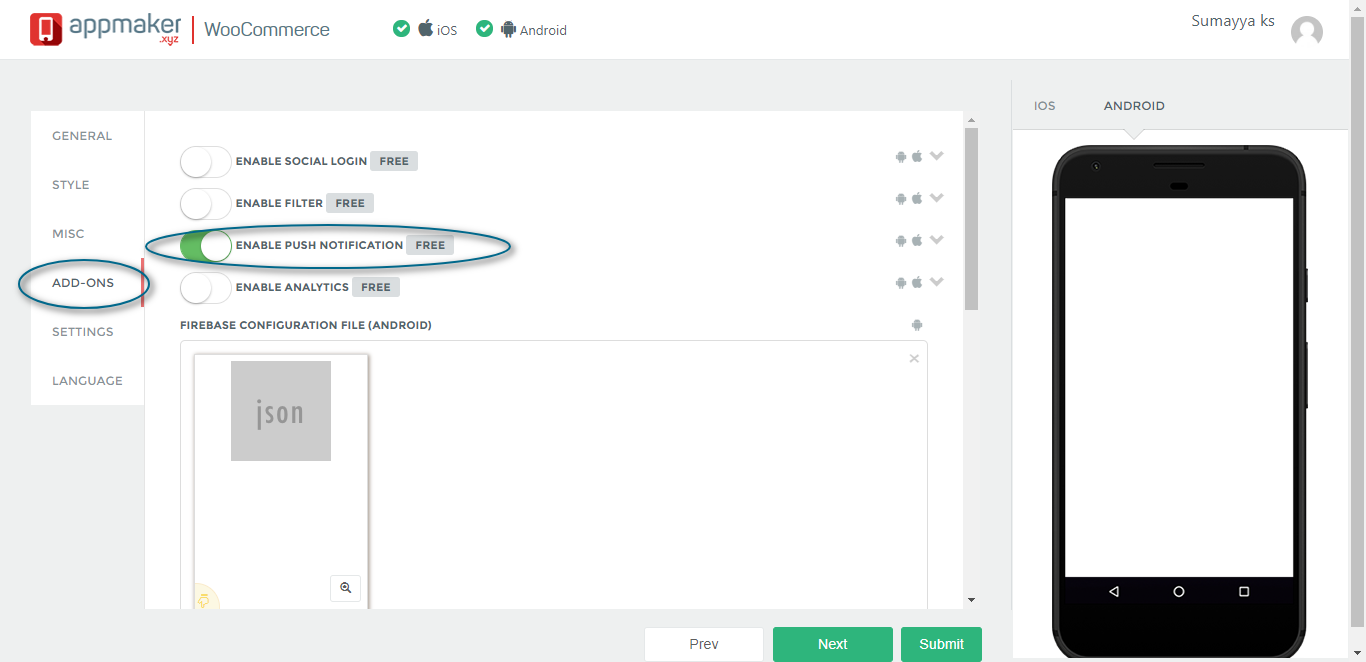 Here you can see a lot of settings which you can explore. For the moment, let us look at how to enable push notification for your app.
Click 'Add-ons' that are visible on the sidebar.
Switch on 'Enable push notification' and click 'Submit'.
Learn how to generate fire base config file for push notification and analytics?
A new upgrade version of your app will be created and the push notification which you send will be received to the customer after upgrading the app.
Creating and sending a push notification:
You can send customized messages and broadcast it to your app users. A title and message can be included in the push notification and an action can be set to each notification. Let's see how it is done.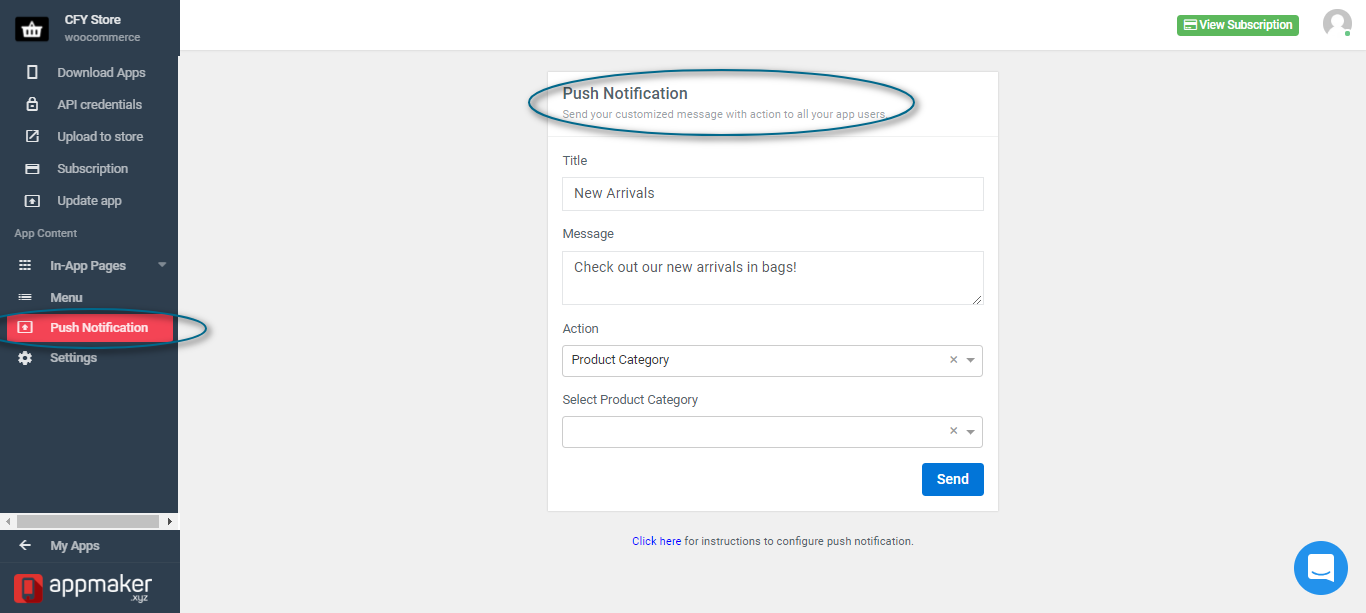 Login to your Appmaker account and click manage button.
Click on the 'push notification' on the sidebar.
Now a screen appears and here you can create a notification. Type a title and a message for the notification you want to send. Moreover, you can set an action.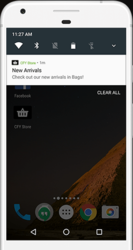 Consider you are sending a push notification to tell your customers about new arrivals in bags and you want your app users to visit the product category bags, you can set the action as 'open category' and choose bags under 'select product category'.